2 X D1C D1S D1R 6000K White HID Xenon Headlight Light Bulbs OEM Replacement
| | |
| --- | --- |
| Brand/Part #: | MOSTPLUS D1-6000 |
| Location: | Rowland Heights, California, US |
| Ship To Locations: | US - FREE SHIPPING |
TWO YEARS WARRANTY
Specification
· Set of 2
6000K D1S / D1R bulbs included
·

OEM Headlight Direct Replacement
·
Waterproof rate : IP 68
·
3000+ hours lifespan,

Ultimate reliability using SSTC Technology to ensure long life.
·
Color temperature output has tolerance of +/- 100K
· Lumens: 3200+ lms
·
Plug and Play installation
·
Lamp Voltage : 85 Volts
· 100% Tested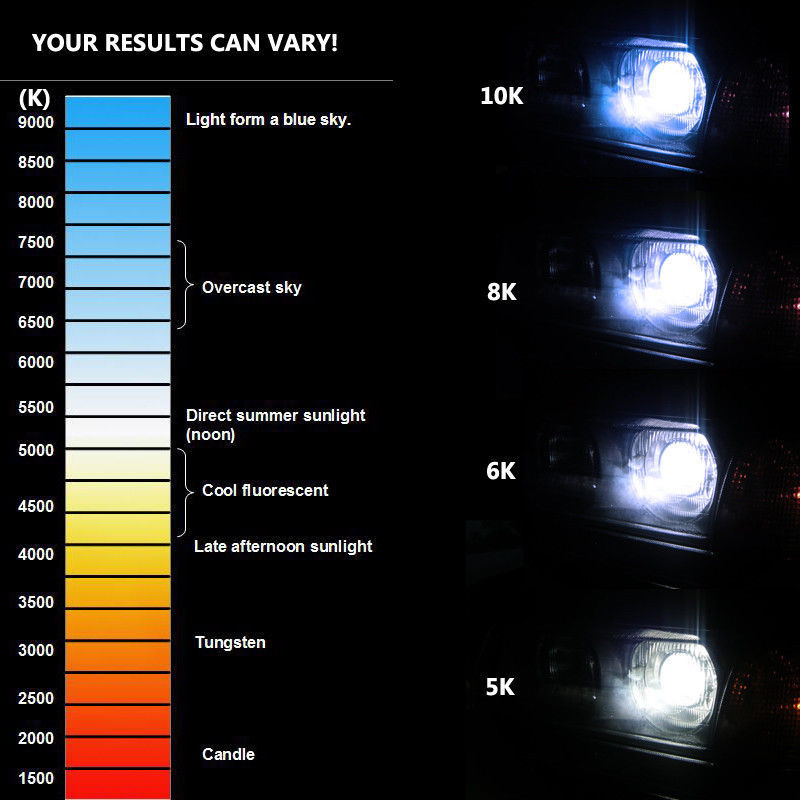 Shipping

· handling time: 1 days
· Shipping time: 2-5 business days in USA
· Shipping Cost : Free to all 50 USA states including Puerto Rico, Hawaii and USA Territories.
· After shipping, the tracking No. available by message
· We ship to eBay address

Return
·

No returns are accepted without an RMA number.
·

Refund will be given as money back or replacement
·

The money less the freight cost will be refunded due to their own fault
· Item must be returned in original packing same as reached
· Buyers are responsible for the return shipping cost due to their own fault
Warranty
·
2 years Warranty
after receiving
·
Buyers pay return and replacement shipping cost
·
We will not refund any labor cost and other cost due to quality issue
Customer Service
·
Any question will be replied within 24 hours except the weekend and holiday

Returns Accepted: Returns Accepted
Item must be returned within: 60 Days
Refund will be given as: Money back or replacement (buyer's choice)
Return policy details:
Return shipping will be paid by: Seller
Ballast Included: No
Brand: MOSTPLUS
Bulb Color: Clear
Bulb Size: D1C/D1S/D1R
Color Temperature: 6000K
Connector type: plug and play
Fitment Type: Direct Replacement
Includes: 2 x D1C/ D1S / D1R bulbs
Interchange Part Number: 66147 66144 66049 66410 66146 35W
Lifespan: 3000 hrs
Lumens (Light Flux): 3200+ lms
Manufacturer Part Number: D16000
Number of Bulbs: 2
OE Spec or Performance/Custom: Performance/Custom
Other Part Number: 5000k 6000k 8000k 10000K D1R D1C
Placement on Vehicle: Front
Type: HID Kit
UPC: 739450553575
Voltage: 85V
Warranty: 2 Year
Waterproof Rating: IP67 Waterproof
Wattage: 35w per bulb or 70w per set
SKU: D1-6000
2 X D1C D1S D1R 6000K White HID Xenon Headlight Light Bulbs OEM Replacement fits on the following vehicles. This is for your reference only, please check your auto manual to make sure it fits.
YEAR
MAKE
MODEL
TRIM
NOTES
2018
BMW
X4
M40i Sport Utility 4-Door 3.0L 2979CC l6 GAS DOHC Turbocharged
High Beam and Low Beam
2018
BMW
X5
M Sport Utility 4-Door 4.4L 4395CC V8 GAS DOHC Turbocharged
High Beam and Low Beam
2018
BMW
X5
sDrive35i Sport Utility 4-Door 3.0L 2979CC l6 GAS DOHC Turbocharged
High Beam and Low Beam
2018
BMW
X5
xDrive35i Sport Utility 4-Door 3.0L 2979CC l6 GAS DOHC Turbocharged
High Beam and Low Beam
2018
BMW
X5
xDrive50i Sport Utility 4-Door 4.4L 4395CC V8 GAS DOHC Turbocharged
High Beam and Low Beam
2018
BMW
X6
sDrive35i Sport Utility 4-Door 3.0L 2979CC l6 GAS DOHC Turbocharged
High Beam and Low Beam
2018
Genesis
G90
Premium Sedan 4-Door 3.3L 3342CC V6 GAS DOHC Turbocharged
2018
Genesis
G90
Ultimate Sedan 4-Door 5.0L 5038CC V8 GAS DOHC Naturally Aspirated
2017
BMW
M4
Base Coupe 2-Door 3.0L 2979CC l6 GAS DOHC Turbocharged
High Beam and Low Beam
2017
BMW
X3
xDrive35i M Sport Sport Utility 4-Door 3.0L 2979CC l6 GAS DOHC Turbocharged
High Beam and Low Beam
2017
BMW
X3
xDrive35i Sport Utility 4-Door 3.0L 2979CC l6 GAS DOHC Turbocharged
High Beam and Low Beam
2017
BMW
X4
xDrive35i M Sport Sport Utility 4-Door 3.0L 2979CC l6 GAS DOHC Turbocharged
High Beam and Low Beam
2017
BMW
X5
M Sport Utility 4-Door 4.4L 4395CC V8 GAS DOHC Turbocharged
High Beam and Low Beam
2017
BMW
X5
sDrive35i Sport Utility 4-Door 3.0L 2979CC l6 GAS DOHC Turbocharged
High Beam and Low Beam
2017
BMW
X5
xDrive50i Excellence Sport Utility 4-Door 4.4L 4395CC V8 GAS DOHC Turbocharged
High Beam and Low Beam
2017
BMW
X6
M Sport Utility 4-Door 4.4L 4395CC V8 GAS DOHC Turbocharged
High Beam and Low Beam
2017
BMW
X6
xDrive35i M Sport Sport Utility 4-Door 3.0L 2979CC l6 GAS DOHC Turbocharged
High Beam and Low Beam
2017
Genesis
G80
3.8 Sedan 4-Door 3.8L 3778CC V6 GAS DOHC Naturally Aspirated
2017
Genesis
G90
Ultimate Sedan 4-Door 5.0L 5038CC V8 GAS DOHC Naturally Aspirated
2016
BMW
428i
Luxury Convertible 2-Door 2.0L 1997CC 122Cu. In. l4 GAS DOHC Turbocharged
High Beam and Low Beam
2016
BMW
428i
Luxury Coupe 2-Door 2.0L 1997CC 122Cu. In. l4 GAS DOHC Turbocharged
High Beam and Low Beam
2016
BMW
428i Gran Coupe
Luxury Hatchback 4-Door 2.0L 1997CC 122Cu. In. l4 GAS DOHC Turbocharged
High Beam and Low Beam
2016
BMW
428i Gran Coupe
Sport Hatchback 4-Door 2.0L 1997CC 122Cu. In. l4 GAS DOHC Turbocharged
High Beam and Low Beam
2016
BMW
435i Gran Coupe
Base Hatchback 4-Door 3.0L 2979CC l6 GAS DOHC Turbocharged
High Beam and Low Beam
2016
BMW
435i Gran Coupe
M Sport Hatchback 4-Door 3.0L 2979CC 182Cu. In. l6 GAS DOHC Turbocharged
High Beam and Low Beam
2016
BMW
435i xDrive
Base Convertible 2-Door 3.0L 2979CC l6 GAS DOHC Turbocharged
High Beam and Low Beam
2016
BMW
435i xDrive Gran Coupe
Base Hatchback 4-Door 3.0L 2979CC l6 GAS DOHC Turbocharged
High Beam and Low Beam
2016
BMW
528i
M Sport Sedan 4-Door 2.0L 1997CC 122Cu. In. l4 GAS DOHC Turbocharged
High Beam and Low Beam
2016
BMW
535d
Base Sedan 4-Door 3.0L 2993CC l6 DIESEL DOHC Turbocharged
High Beam and Low Beam
2016
BMW
535i
Gran Turismo Hatchback 4-Door 3.0L 2979CC 182Cu. In. l6 GAS DOHC Turbocharged
High Beam and Low Beam
2016
BMW
535i
Luxury Sedan 4-Door 3.0L 2979CC 182Cu. In. l6 GAS DOHC Turbocharged
High Beam and Low Beam
2016
BMW
550i xDrive
Base Sedan 4-Door 4.4L 4395CC V8 GAS DOHC Turbocharged
2016
BMW
M235i
Base Convertible 2-Door 3.0L 2979CC l6 GAS DOHC Turbocharged
High Beam and Low Beam
2016
BMW
M235i
Base Coupe 2-Door 3.0L 2979CC l6 GAS DOHC Turbocharged
High Beam and Low Beam
2016
BMW
M235i
M Sport Coupe 2-Door 3.0L 2979CC 182Cu. In. l6 GAS DOHC Turbocharged
High Beam and Low Beam
2016
BMW
M235i xDrive
Base Convertible 2-Door 3.0L 2979CC l6 GAS DOHC Turbocharged
High Beam and Low Beam
2016
BMW
M4
GTS Coupe 2-Door 3.0L 2979CC l6 GAS DOHC Turbocharged
High Beam and Low Beam
2016
BMW
M5
Base Sedan 4-Door 4.4L 4395CC V8 GAS DOHC Turbocharged
High Beam and Low Beam
2016
BMW
X3
sDrive20i Sport Utility 4-Door 2.0L 1997CC 122Cu. In. l4 GAS DOHC Turbocharged
High Beam and Low Beam
2016
BMW
X3
xDrive35i Sport Utility 4-Door 3.0L 2979CC l6 GAS DOHC Turbocharged
High Beam and Low Beam
2016
BMW
X4
M Sport Sport Utility 4-Door 3.0L 2979CC 182Cu. In. l6 GAS DOHC Turbocharged
High Beam and Low Beam
2016
BMW
X4
M40i Sport Utility 4-Door 3.0L 2979CC l6 GAS DOHC Turbocharged
High Beam and Low Beam
2016
BMW
X4
X Line Sport Utility 4-Door 2.0L 1997CC 122Cu. In. l4 GAS DOHC Turbocharged
High Beam and Low Beam
2016
BMW
X4
X Line Sport Utility 4-Door 3.0L 2979CC 182Cu. In. l6 GAS DOHC Turbocharged
High Beam and Low Beam
2016
BMW
X4
xDrive28i X Line Sport Utility 4-Door 2.0L 1997CC 122Cu. In. l4 GAS DOHC Turbocharged
High Beam and Low Beam
2016
BMW
X4
xDrive35i M Sport Sport Utility 4-Door 3.0L 2979CC 182Cu. In. l6 GAS DOHC Turbocharged
High Beam and Low Beam
2016
BMW
X4
xDrive35i Sport Utility 4-Door 3.0L 2979CC l6 GAS DOHC Turbocharged
High Beam and Low Beam
2016
BMW
X5
M Sport Sport Utility 4-Door 3.0L 2979CC 182Cu. In. l6 GAS DOHC Turbocharged
High Beam and Low Beam
2016
BMW
X5
M Sport Sport Utility 4-Door 4.4L 4395CC 268Cu. In. V8 GAS DOHC Turbocharged
High Beam and Low Beam
2016
BMW
X5
M Sport Utility 4-Door 4.4L 4395CC V8 GAS DOHC Turbocharged
High Beam and Low Beam
2016
BMW
X5
sDrive35i Sport Utility 4-Door 3.0L 2979CC l6 GAS DOHC Turbocharged
High Beam and Low Beam
2016
BMW
X6
Extravagance Sport Utility 4-Door 3.0L 2979CC 182Cu. In. l6 GAS DOHC Turbocharged
High Beam and Low Beam
2016
BMW
X6
Extravagance Sport Utility 4-Door 4.4L 4395CC 268Cu. In. V8 GAS DOHC Turbocharged
High Beam and Low Beam
2016
BMW
X6
M Sport Sport Utility 4-Door 4.4L 4395CC 268Cu. In. V8 GAS DOHC Turbocharged
High Beam and Low Beam
2016
BMW
Z4
Design Pure Traction Convertible 2-Door 2.0L 1997CC 122Cu. In. l4 GAS DOHC Turbocharged
High Beam and Low Beam
2016
BMW
Z4
sDrive35is Convertible 2-Door 3.0L 2979CC l6 GAS DOHC Turbocharged
High Beam and Low Beam
2016
Hyundai
Equus
Ultimate Sedan 4-Door 5.0L 5038CC V8 GAS DOHC Naturally Aspirated
2016
Hyundai
Genesis
3.8 Sedan 4-Door 3.8L 3778CC V6 GAS DOHC Naturally Aspirated
2016
Hyundai
Genesis Coupe
3.8 Coupe 2-Door 3.8L 3778CC V6 GAS DOHC Naturally Aspirated
2016
Hyundai
Genesis Coupe
3.8 R-Spec Coupe 2-Door 3.8L 3778CC V6 GAS DOHC Naturally Aspirated
2016
Kia
Cadenza
Premium Sedan 4-Door 3.3L 3342CC V6 GAS DOHC Naturally Aspirated
2015
Audi
TT Quattro
Base Convertible 2-Door 2.0L 1984CC 121Cu. In. l4 GAS DOHC Turbocharged
High Beam and Low Beam
2015
Audi
TT Quattro
S Convertible 2-Door 2.0L 1984CC 121Cu. In. l4 GAS DOHC Turbocharged
High Beam and Low Beam
2015
Audi
TT Quattro
S Coupe 2-Door 2.0L 1984CC 121Cu. In. l4 GAS DOHC Turbocharged
High Beam and Low Beam
2015
BMW
328i
Sport Sedan 4-Door 2.0L 1997CC 122Cu. In. l4 GAS DOHC Turbocharged
High Beam and Low Beam
2015
BMW
335i
Base Sedan 4-Door 3.0L 2979CC l6 GAS DOHC Turbocharged
High Beam and Low Beam
2015
BMW
335i
Luxury Sedan 4-Door 3.0L 2979CC 182Cu. In. l6 GAS DOHC Turbocharged
High Beam and Low Beam
2015
BMW
335i
Modern Sedan 4-Door 3.0L 2979CC 182Cu. In. l6 GAS DOHC Turbocharged
High Beam and Low Beam
2015
BMW
335i
Sport Sedan 4-Door 3.0L 2979CC 182Cu. In. l6 GAS DOHC Turbocharged
High Beam and Low Beam
2015
BMW
335i xDrive
Base Sedan 4-Door 3.0L 2979CC l6 GAS DOHC Turbocharged
High Beam and Low Beam
2015
BMW
428i
Luxury Convertible 2-Door 2.0L 1997CC 122Cu. In. l4 GAS DOHC Turbocharged
High Beam and Low Beam
2015
BMW
428i
Luxury Coupe 2-Door 2.0L 1997CC 122Cu. In. l4 GAS DOHC Turbocharged
High Beam and Low Beam
2015
BMW
428i
Sport Convertible 2-Door 2.0L 1997CC 122Cu. In. l4 GAS DOHC Turbocharged
High Beam and Low Beam
2015
BMW
428i
Sport Coupe 2-Door 2.0L 1997CC 122Cu. In. l4 GAS DOHC Turbocharged
High Beam and Low Beam
2015
BMW
435i
Base Coupe 2-Door 3.0L 2979CC l6 GAS DOHC Turbocharged
High Beam and Low Beam
2015
BMW
435i
M Sport Convertible 2-Door 3.0L 2979CC 182Cu. In. l6 GAS DOHC Turbocharged
High Beam and Low Beam
2015
BMW
435i
M Sport Coupe 2-Door 3.0L 2979CC 182Cu. In. l6 GAS DOHC Turbocharged
High Beam and Low Beam
2015
BMW
435i Gran Coupe
M Sport Hatchback 4-Door 3.0L 2979CC 182Cu. In. l6 GAS DOHC Turbocharged
High Beam and Low Beam
2015
BMW
435i xDrive Gran Coupe
Base Hatchback 4-Door 3.0L 2979CC l6 GAS DOHC Turbocharged
High Beam and Low Beam
2015
BMW
528i
Luxury Sedan 4-Door 2.0L 1997CC 122Cu. In. l4 GAS DOHC Turbocharged
High Beam and Low Beam
2015
BMW
535d
Base Sedan 4-Door 3.0L 2993CC l6 DIESEL DOHC Turbocharged
High Beam and Low Beam
2015
BMW
535d xDrive
Base Sedan 4-Door 3.0L 2993CC l6 DIESEL DOHC Turbocharged
High Beam and Low Beam
2015
BMW
535i
M Sport Sedan 4-Door 3.0L 2979CC 182Cu. In. l6 GAS DOHC Turbocharged
High Beam and Low Beam
2015
BMW
550i
Base Sedan 4-Door 4.4L 4395CC V8 GAS DOHC Turbocharged
High Beam and Low Beam
2015
BMW
550i
M Sport Sedan 4-Door 4.4L 4395CC 268Cu. In. V8 GAS DOHC Turbocharged
High Beam and Low Beam
2015
BMW
550i GT
Base Hatchback 4-Door 4.4L 4395CC V8 GAS DOHC Turbocharged
High Beam and Low Beam
2015
BMW
550i xDrive
Base Sedan 4-Door 4.4L 4395CC V8 GAS DOHC Turbocharged
2015
BMW
640i
Base Coupe 2-Door 3.0L 2979CC l6 GAS DOHC Turbocharged
High Beam and Low Beam
2015
BMW
640i xDrive
Base Convertible 2-Door 3.0L 2979CC l6 GAS DOHC Turbocharged
High Beam and Low Beam
2015
BMW
650i
Base Coupe 2-Door 4.4L 4395CC V8 GAS DOHC Turbocharged
High Beam and Low Beam
2015
BMW
650i
M Sport Convertible 2-Door 4.4L 4395CC 268Cu. In. V8 GAS DOHC Turbocharged
High Beam and Low Beam
2015
BMW
650i
M Sport Coupe 2-Door 4.4L 4395CC 268Cu. In. V8 GAS DOHC Turbocharged
High Beam and Low Beam
2015
BMW
650i Gran Coupe
Base Sedan 4-Door 4.4L 4395CC V8 GAS DOHC Turbocharged
High Beam and Low Beam
2015
BMW
650i xDrive
Base Convertible 2-Door 4.4L 4395CC V8 GAS DOHC Turbocharged
High Beam and Low Beam
2015
BMW
650i xDrive
Base Coupe 2-Door 4.4L 4395CC V8 GAS DOHC Turbocharged
High Beam and Low Beam
2015
BMW
650i xDrive Gran Coupe
Base Sedan 4-Door 4.4L 4395CC V8 GAS DOHC Turbocharged
High Beam and Low Beam
2015
BMW
740Li
Base Sedan 4-Door 3.0L 2979CC l6 GAS DOHC Turbocharged
High Beam and Low Beam
2015
BMW
740Li xDrive
Base Sedan 4-Door 3.0L 2979CC l6 GAS DOHC Turbocharged
High Beam and Low Beam
2015
BMW
750i
Base Sedan 4-Door 4.4L 4395CC V8 GAS DOHC Turbocharged
High Beam and Low Beam
2015
BMW
750i xDrive
Base Sedan 4-Door 4.4L 4395CC V8 GAS DOHC Turbocharged
High Beam and Low Beam
2015
BMW
750Li
Base Sedan 4-Door 4.4L 4395CC V8 GAS DOHC Turbocharged
High Beam and Low Beam
2015
BMW
ActiveHybrid 3
Sport Sedan 4-Door 3.0L 2979CC 182Cu. In. l6 ELECTRIC/GAS DOHC Turbocharged
High Beam and Low Beam
2015
BMW
ActiveHybrid 5
M Sport Sedan 4-Door 3.0L 2979CC 182Cu. In. l6 ELECTRIC/GAS DOHC Turbocharged
High Beam and Low Beam
2015
BMW
ActiveHybrid 7
Base Sedan 4-Door 3.0L 2979CC l6 ELECTRIC/GAS DOHC Turbocharged
High Beam and Low Beam
2015
BMW
Alpina B7
Base Sedan 4-Door 4.4L 4395CC V8 GAS DOHC Turbocharged
High Beam and Low Beam
2015
BMW
Alpina B7L xDrive
Base Sedan 4-Door 4.4L 4395CC V8 GAS DOHC Turbocharged
High Beam and Low Beam
2015
BMW
M235i
Base Coupe 2-Door 3.0L 2979CC l6 GAS DOHC Turbocharged
High Beam and Low Beam
2015
BMW
M4
Base Convertible 2-Door 3.0L 2979CC l6 GAS DOHC Turbocharged
High Beam and Low Beam
2015
BMW
M5
Base Sedan 4-Door 4.4L 4395CC V8 GAS DOHC Turbocharged
High Beam and Low Beam
2015
BMW
M6
Base Convertible 2-Door 4.4L 4395CC V8 GAS DOHC Turbocharged
High Beam and Low Beam
2015
BMW
M6 Gran Coupe
Base Sedan 4-Door 4.4L 4395CC V8 GAS DOHC Turbocharged
High Beam and Low Beam
2015
BMW
X1
sDrive20iA Sport Utility 4-Door 2.0L 1997CC 122Cu. In. l4 GAS DOHC Turbocharged
High Beam and Low Beam
2015
BMW
X1
Sport Line Sport Utility 4-Door 2.0L 1997CC 122Cu. In. l4 GAS DOHC Turbocharged
High Beam and Low Beam
2015
BMW
X1
xDrive35i Sport Utility 4-Door 3.0L 2979CC l6 GAS DOHC Turbocharged
High Beam and Low Beam
2015
BMW
X3
xDrive35i X Line Sport Utility 4-Door 3.0L 2979CC 182Cu. In. l6 GAS DOHC Turbocharged
High Beam and Low Beam
2015
BMW
X4
xDrive35i Sport Utility 4-Door 3.0L 2979CC l6 GAS DOHC Turbocharged
High Beam and Low Beam
2015
BMW
X4
xDrive35i X Line Sport Utility 4-Door 3.0L 2979CC 182Cu. In. l6 GAS DOHC Turbocharged
High Beam and Low Beam
2015
BMW
X5
Excellence Sport Utility 4-Door 3.0L 2979CC 182Cu. In. l6 GAS DOHC Turbocharged
High Beam and Low Beam
2015
BMW
X5
Excellence Sport Utility 4-Door 4.4L 4395CC 268Cu. In. V8 GAS DOHC Turbocharged
High Beam and Low Beam
2015
BMW
X5
M Sport Sport Utility 4-Door 3.0L 2979CC 182Cu. In. l6 GAS DOHC Turbocharged
High Beam and Low Beam
2015
BMW
X5
M Sport Utility 4-Door 4.4L 4395CC V8 GAS DOHC Turbocharged
High Beam and Low Beam
2015
BMW
X5
xDrive35d Sport Utility 4-Door 3.0L 2993CC l6 DIESEL DOHC Turbocharged
High Beam and Low Beam
2015
BMW
X6
Base Sport Utility 4-Door 3.0L 2979CC 182Cu. In. l6 GAS DOHC Turbocharged
High Beam and Low Beam
2015
BMW
X6
Extravagance Sport Utility 4-Door 3.0L 2979CC 182Cu. In. l6 GAS DOHC Turbocharged
High Beam and Low Beam
2015
BMW
X6
Extravagance Sport Utility 4-Door 4.4L 4395CC 268Cu. In. V8 GAS DOHC Turbocharged
High Beam and Low Beam
2015
BMW
X6
M Sport Sport Utility 4-Door 4.4L 4395CC 268Cu. In. V8 GAS DOHC Turbocharged
High Beam and Low Beam
2015
BMW
X6
sDrive35i Sport Utility 4-Door 3.0L 2979CC l6 GAS DOHC Turbocharged
High Beam and Low Beam
2015
BMW
X6
xDrive50i Sport Utility 4-Door 4.4L 4395CC V8 GAS DOHC Turbocharged
High Beam and Low Beam
2015
BMW
Z4
sDrive35i Convertible 2-Door 3.0L 2979CC l6 GAS DOHC Turbocharged
High Beam and Low Beam
2015
Cadillac
CTS
Performance Sedan 4-Door 2.0L 1998CC 122Cu. In. l4 GAS DOHC Turbocharged
2015
Cadillac
CTS
Premium Sedan 4-Door 2.0L 1998CC 122Cu. In. l4 GAS DOHC Turbocharged
2015
Cadillac
CTS
V Coupe 2-Door 6.2L 6162CC 376Cu. In. V8 GAS OHV Supercharged
2015
Hyundai
Equus
Signature Sedan 4-Door 5.0L 5038CC V8 GAS DOHC Naturally Aspirated
2015
Hyundai
Genesis
3.8 Sedan 4-Door 3.8L 3778CC V6 GAS DOHC Naturally Aspirated
2015
Hyundai
Genesis Coupe
3.8 GT Coupe 2-Door 3.8L 3778CC V6 GAS DOHC Naturally Aspirated
2015
Hyundai
Genesis Coupe
3.8 R-Spec Coupe 2-Door 3.8L 3778CC V6 GAS DOHC Naturally Aspirated
2015
Hyundai
Genesis Coupe
3.8 Ultimate Coupe 2-Door 3.8L 3778CC V6 GAS DOHC Naturally Aspirated
2015
Kia
Cadenza
Limited Sedan 4-Door 3.3L 3342CC V6 GAS DOHC Naturally Aspirated
2015
Kia
Cadenza
Premium Sedan 4-Door 3.3L 3342CC V6 GAS DOHC Naturally Aspirated
2015
Land Rover
LR2
HSE Sport Utility 4-Door 2.0L 1999CC 122Cu. In. l4 GAS DOHC Turbocharged
2014
Audi
TT Quattro
Base Convertible 2-Door 2.0L 1984CC 121Cu. In. l4 GAS DOHC Turbocharged
High Beam and Low Beam
2014
Audi
TT Quattro
Base Coupe 2-Door 2.0L 1984CC 121Cu. In. l4 GAS DOHC Turbocharged
High Beam and Low Beam
2014
Audi
TT Quattro
RS Coupe 2-Door 2.5L 2480CC 151Cu. In. l5 GAS DOHC Turbocharged
High Beam and Low Beam
2014
Audi
TT Quattro
S Convertible 2-Door 2.0L 1984CC 121Cu. In. l4 GAS DOHC Turbocharged
High Beam and Low Beam
2014
Audi
TT Quattro
S Coupe 2-Door 2.0L 1984CC 121Cu. In. l4 GAS DOHC Turbocharged
High Beam and Low Beam
2014
BMW
335i
Luxury Sedan 4-Door 3.0L 2979CC 182Cu. In. l6 GAS DOHC Turbocharged
High Beam and Low Beam
2014
BMW
335i GT xDrive
Base Hatchback 4-Door 3.0L 2979CC l6 GAS DOHC Turbocharged
High Beam and Low Beam
2014
BMW
335i xDrive
Base Sedan 4-Door 3.0L 2979CC l6 GAS DOHC Turbocharged
High Beam and Low Beam
2014
BMW
428i
Luxury Convertible 2-Door 2.0L 1997CC 122Cu. In. l4 GAS DOHC Turbocharged
High Beam and Low Beam
2014
BMW
428i
Luxury Line Coupe 2-Door 2.0L 1997CC 122Cu. In. l4 GAS DOHC Turbocharged
High Beam and Low Beam
2014
BMW
428i
Sport Line Coupe 2-Door 2.0L 1997CC 122Cu. In. l4 GAS DOHC Turbocharged
High Beam and Low Beam
2014
BMW
435i
Base Convertible 2-Door 3.0L 2979CC l6 GAS DOHC Turbocharged
High Beam and Low Beam
2014
BMW
435i
Base Coupe 2-Door 3.0L 2979CC l6 GAS DOHC Turbocharged
High Beam and Low Beam
2014
BMW
520i
Top Sedan 4-Door 2.0L 1997CC 122Cu. In. l4 GAS DOHC Turbocharged
High Beam and Low Beam
2014
BMW
528i
Luxury Sedan 4-Door 2.0L 1997CC 122Cu. In. l4 GAS DOHC Turbocharged
High Beam and Low Beam
2014
BMW
535d
Base Sedan 4-Door 3.0L 2993CC l6 DIESEL DOHC Turbocharged
High Beam and Low Beam
2014
BMW
535d xDrive
Base Sedan 4-Door 3.0L 2993CC l6 DIESEL DOHC Turbocharged
High Beam and Low Beam
2014
BMW
535i
Base Sedan 4-Door 3.0L 2979CC l6 GAS DOHC Turbocharged
High Beam and Low Beam
2014
BMW
535i
M Sport Sedan 4-Door 3.0L 2979CC 182Cu. In. l6 GAS DOHC Turbocharged
High Beam and Low Beam
2014
BMW
550i
Luxury Sedan 4-Door 4.4L 4395CC 268Cu. In. V8 GAS DOHC Turbocharged
High Beam and Low Beam
2014
BMW
550i GT xDrive
Base Hatchback 4-Door 4.4L 4395CC V8 GAS DOHC Turbocharged
High Beam and Low Beam
2014
BMW
550i xDrive
Base Sedan 4-Door 4.4L 4395CC V8 GAS DOHC Turbocharged
2014
BMW
640i xDrive
Base Convertible 2-Door 3.0L 2979CC l6 GAS DOHC Turbocharged
High Beam and Low Beam
2014
BMW
640i xDrive
Base Coupe 2-Door 3.0L 2979CC l6 GAS DOHC Turbocharged
High Beam and Low Beam
2014
BMW
640i xDrive Gran Coupe
Base Sedan 4-Door 3.0L 2979CC l6 GAS DOHC Turbocharged
High Beam and Low Beam
2014
BMW
650i
Base Convertible 2-Door 4.4L 4395CC V8 GAS DOHC Turbocharged
High Beam and Low Beam
2014
BMW
650i
Base Coupe 2-Door 4.4L 4395CC V8 GAS DOHC Turbocharged
High Beam and Low Beam
2014
BMW
650i
Base Sedan 4-Door 4.4L 4395CC 268Cu. In. V8 GAS DOHC Turbocharged
High Beam and Low Beam
2014
BMW
650i
M Sport Convertible 2-Door 4.4L 4395CC 268Cu. In. V8 GAS DOHC Turbocharged
High Beam and Low Beam
2014
BMW
650i
M Sport Coupe 2-Door 4.4L 4395CC 268Cu. In. V8 GAS DOHC Turbocharged
High Beam and Low Beam
2014
BMW
650i Gran Coupe
Base Sedan 4-Door 4.4L 4395CC V8 GAS DOHC Turbocharged
High Beam and Low Beam
2014
BMW
650i xDrive
Base Convertible 2-Door 4.4L 4395CC V8 GAS DOHC Turbocharged
High Beam and Low Beam
2014
BMW
650i xDrive
Base Coupe 2-Door 4.4L 4395CC V8 GAS DOHC Turbocharged
High Beam and Low Beam
2014
BMW
650i xDrive Gran Coupe
Base Sedan 4-Door 4.4L 4395CC V8 GAS DOHC Turbocharged
High Beam and Low Beam
2014
BMW
740Li
Base Sedan 4-Door 3.0L 2979CC l6 GAS DOHC Turbocharged
High Beam and Low Beam
2014
BMW
750i xDrive
Base Sedan 4-Door 4.4L 4395CC V8 GAS DOHC Turbocharged
High Beam and Low Beam
2014
BMW
750Li xDrive
Base Sedan 4-Door 4.4L 4395CC V8 GAS DOHC Turbocharged
High Beam and Low Beam
2014
BMW
760Li
Base Sedan 4-Door 6.0L 5972CC V12 GAS DOHC Turbocharged
High Beam and Low Beam
2014
BMW
ActiveHybrid 3
Base Sedan 4-Door 3.0L 2979CC l6 ELECTRIC/GAS DOHC Turbocharged
High Beam and Low Beam
2014
BMW
ActiveHybrid 5
M Sport Sedan 4-Door 3.0L 2979CC 182Cu. In. l6 ELECTRIC/GAS DOHC Turbocharged
High Beam and Low Beam
2014
BMW
ActiveHybrid 7
Base Sedan 4-Door 3.0L 2979CC l6 ELECTRIC/GAS DOHC Turbocharged
High Beam and Low Beam
2014
BMW
Alpina B7
Base Sedan 4-Door 4.4L 4395CC V8 GAS DOHC Turbocharged
High Beam and Low Beam
2014
BMW
Alpina B7L xDrive
Base Sedan 4-Door 4.4L 4395CC V8 GAS DOHC Turbocharged
High Beam and Low Beam
2014
BMW
M235i
Base Coupe 2-Door 3.0L 2979CC l6 GAS DOHC Turbocharged
High Beam and Low Beam
2014
BMW
M5
Base Sedan 4-Door 4.4L 4395CC V8 GAS DOHC Turbocharged
High Beam and Low Beam
2014
BMW
M6
Base Coupe 2-Door 4.4L 4395CC V8 GAS DOHC Turbocharged
High Beam and Low Beam
2014
BMW
M6 Gran Coupe
Base Sedan 4-Door 4.4L 4395CC V8 GAS DOHC Turbocharged
High Beam and Low Beam
2014
BMW
X1
xDrive35i Sport Utility 4-Door 3.0L 2979CC l6 GAS DOHC Turbocharged
High Beam and Low Beam
2014
BMW
X3
xDrive28i M Sport Sport Utility 4-Door 2.0L 1997CC 122Cu. In. l4 GAS DOHC Turbocharged
High Beam and Low Beam
2014
BMW
X3
xDrive28i Sport Utility 4-Door 3.0L 2996CC 183Cu. In. l6 GAS DOHC Naturally Aspirated
High Beam and Low Beam
2014
BMW
X3
xDrive28i Top Line Sport Utility 4-Door 2.0L 1997CC 122Cu. In. l4 GAS DOHC Turbocharged
High Beam and Low Beam
2014
BMW
X5
Excellence Sport Utility 4-Door 3.0L 2979CC 182Cu. In. l6 GAS DOHC Turbocharged
High Beam and Low Beam
2014
BMW
X5
Excellence Sport Utility 4-Door 4.4L 4395CC 268Cu. In. V8 GAS DOHC Turbocharged
High Beam and Low Beam
2014
BMW
X5
xDrive50i Sport Utility 4-Door 4.4L 4395CC V8 GAS DOHC Turbocharged
High Beam and Low Beam
2014
BMW
X6
xDrive35i Sport Utility 4-Door 3.0L 2979CC l6 GAS DOHC Turbocharged
High Beam and Low Beam
2014
BMW
X6
xDrive50i Sport Utility 4-Door 4.4L 4395CC V8 GAS DOHC Turbocharged
High Beam and Low Beam
2014
BMW
Z4
Design Pure Traction Convertible 2-Door 2.0L 1997CC 122Cu. In. l4 GAS DOHC Turbocharged
High Beam and Low Beam
2014
BMW
Z4
M Sport Convertible 2-Door 2.0L 1997CC 122Cu. In. l4 GAS DOHC Turbocharged
High Beam and Low Beam
2014
BMW
Z4
sDrive18i Convertible 2-Door 2.0L 1997CC 122Cu. In. l4 GAS DOHC Turbocharged
High Beam and Low Beam
2014
Cadillac
CTS
Base Coupe 2-Door 2.0L 1998CC 122Cu. In. l4 GAS DOHC Turbocharged
2014
Cadillac
CTS
Base Sedan 4-Door 2.0L 1998CC 122Cu. In. l4 GAS DOHC Turbocharged
2014
Cadillac
CTS
Coupe Coupe 2-Door 3.6L 3564CC 217Cu. In. V6 GAS DOHC Naturally Aspirated
2014
Cadillac
CTS
Luxury Sedan 4-Door 2.0L 1998CC 122Cu. In. l4 GAS DOHC Turbocharged
2014
Cadillac
CTS
Luxury Wagon 4-Door 2.0L 1998CC 122Cu. In. l4 GAS DOHC Turbocharged
2014
Cadillac
CTS
Luxury Wagon 4-Door 3.0L 182Cu. In. V6 GAS DOHC Naturally Aspirated
2014
Cadillac
CTS
Performance Sedan 4-Door 2.0L 1998CC 122Cu. In. l4 GAS DOHC Turbocharged
2014
Cadillac
CTS
Performance Wagon 4-Door 2.0L 1998CC 122Cu. In. l4 GAS DOHC Turbocharged
2014
Cadillac
CTS
Premium Coupe 2-Door 3.6L 3564CC 217Cu. In. V6 GAS DOHC Naturally Aspirated
2014
Cadillac
CTS
Premium Sedan 4-Door 2.0L 1998CC 122Cu. In. l4 GAS DOHC Turbocharged
2014
Cadillac
CTS
Premium Sedan 4-Door 3.6L 3564CC 217Cu. In. V6 GAS DOHC Naturally Aspirated
2014
Cadillac
CTS
Premium Wagon 4-Door 2.0L 1998CC 122Cu. In. l4 GAS DOHC Turbocharged
2014
Cadillac
CTS
V Premium Black Diamond Coupe 2-Door 6.2L 6162CC 376Cu. In. V8 GAS OHV Supercharged
2014
Cadillac
Escalade
Base Sport Utility 4-Door 6.2L 6162CC 376Cu. In. V8 FLEX OHV Naturally Aspirated
2014
Cadillac
Escalade
Luxury Sport Utility 4-Door 6.2L 6162CC 376Cu. In. V8 FLEX OHV Naturally Aspirated
2014
Cadillac
Escalade
Platinum Sport Utility 4-Door 6.2L 6162CC 376Cu. In. V8 FLEX OHV Naturally Aspirated
2014
Cadillac
Escalade
Premium Sport Utility 4-Door 6.2L 6162CC 376Cu. In. V8 FLEX OHV Naturally Aspirated
2014
Cadillac
Escalade ESV
Base Sport Utility 4-Door 6.2L 6162CC 376Cu. In. V8 FLEX OHV Naturally Aspirated
2014
Cadillac
Escalade ESV
Base Sport Utility 4-Door 6.2L 6162CC 376Cu. In. V8 GAS OHV Naturally Aspirated
2014
Cadillac
Escalade ESV
Luxury Sport Utility 4-Door 6.2L 6162CC 376Cu. In. V8 FLEX OHV Naturally Aspirated
2014
Cadillac
Escalade ESV
Platinum Sport Utility 4-Door 6.2L 6162CC 376Cu. In. V8 FLEX OHV Naturally Aspirated
2014
Cadillac
Escalade ESV
Platinum Sport Utility 4-Door 6.2L 6162CC 376Cu. In. V8 GAS OHV Naturally Aspirated
2014
Cadillac
Escalade ESV
Premium Sport Utility 4-Door 6.2L 6162CC 376Cu. In. V8 FLEX OHV Naturally Aspirated
2014
Dodge
Challenger
Rallye Redline Coupe 2-Door 3.6L 3604CC 220Cu. In. V6 GAS DOHC Naturally Aspirated
2014
Dodge
Challenger
SRT8 Coupe 2-Door 6.4L 6424CC 392Cu. In. V8 GAS OHV Naturally Aspirated
2014
Dodge
Challenger
SXT Coupe 2-Door 3.6L 3604CC 220Cu. In. V6 FLEX DOHC Naturally Aspirated
2014
Dodge
Challenger
SXT Coupe 2-Door 3.6L 3604CC 220Cu. In. V6 GAS DOHC Naturally Aspirated
2014
Hyundai
Equus
Ultimate Sedan 4-Door 5.0L 5038CC V8 GAS DOHC Naturally Aspirated
2014
Hyundai
Genesis
5.0 R-Spec Sedan 4-Door 5.0L 5038CC V8 GAS DOHC Naturally Aspirated
2014
Hyundai
Genesis Coupe
2.0T Coupe 2-Door 2.0L 1998CC 122Cu. In. l4 GAS DOHC Turbocharged
2014
Hyundai
Genesis Coupe
2.0T Premium Coupe 2-Door 2.0L 1998CC 122Cu. In. l4 GAS DOHC Turbocharged
2014
Hyundai
Genesis Coupe
2.0T R-Spec Coupe 2-Door 2.0L 1998CC 122Cu. In. l4 GAS DOHC Turbocharged
2014
Kia
Cadenza
Premium Sedan 4-Door 3.3L 3342CC V6 GAS DOHC Naturally Aspirated
2014
Land Rover
LR2
HSE Lux Sport Utility 4-Door 2.0L 1999CC 122Cu. In. l4 GAS DOHC Turbocharged
2014
Land Rover
LR2
S Sport Utility 4-Door 2.0L 1999CC 122Cu. In. l4 GAS DOHC Turbocharged
2013
Audi
TT
Base Convertible 2-Door 2.0L 1984CC 121Cu. In. l4 GAS DOHC Turbocharged
High Beam and Low Beam
2013
Audi
TT
Base Coupe 2-Door 1.8L 1798CC 110Cu. In. l4 GAS DOHC Turbocharged
High Beam and Low Beam
2013
Audi
TT
Base Coupe 2-Door 2.0L 1984CC 121Cu. In. l4 GAS DOHC Turbocharged
High Beam and Low Beam
2013
Audi
TT Quattro
Base Convertible 2-Door 2.0L 1984CC 121Cu. In. l4 GAS DOHC Turbocharged
High Beam and Low Beam
2013
Audi
TT Quattro
Base Coupe 2-Door 2.0L 1984CC 121Cu. In. l4 GAS DOHC Turbocharged
High Beam and Low Beam
2013
Audi
TT Quattro
Premium Plus Convertible 2-Door 2.0L 1984CC 121Cu. In. l4 GAS DOHC Turbocharged
High Beam and Low Beam
2013
Audi
TT Quattro
Premium Plus Coupe 2-Door 2.0L 1984CC 121Cu. In. l4 GAS DOHC Turbocharged
High Beam and Low Beam
2013
Audi
TT Quattro
Prestige Convertible 2-Door 2.0L 1984CC 121Cu. In. l4 GAS DOHC Turbocharged
High Beam and Low Beam
2013
Audi
TT Quattro
RS Convertible 2-Door 2.5L 2480CC 151Cu. In. l5 GAS DOHC Turbocharged
High Beam and Low Beam
2013
Audi
TT Quattro
S Convertible 2-Door 2.0L 1984CC 121Cu. In. l4 GAS DOHC Turbocharged
High Beam and Low Beam
2013
Audi
TT Quattro
S Coupe 2-Door 2.0L 1984CC 121Cu. In. l4 GAS DOHC Turbocharged
High Beam and Low Beam
2013
BMW
128i
Base Convertible 2-Door 3.0L 2996CC l6 GAS DOHC Naturally Aspirated
High Beam and Low Beam
2013
BMW
135is
Base Coupe 2-Door 3.0L 2979CC l6 GAS DOHC Turbocharged
High Beam and Low Beam
2013
BMW
328i
Base Convertible 2-Door 3.0L 2996CC l6 GAS DOHC Naturally Aspirated
High Beam and Low Beam
2013
BMW
328i
Base Sedan 4-Door 2.0L 1997CC 122Cu. In. l4 GAS DOHC Turbocharged
High Beam and Low Beam
2013
BMW
328i
Base Sedan 4-Door 3.0L 2996CC l6 GAS DOHC Naturally Aspirated
High Beam and Low Beam
2013
BMW
328i
Modern Sedan 4-Door 2.0L 1997CC 122Cu. In. l4 GAS DOHC Turbocharged
High Beam and Low Beam
2013
BMW
328i
Sport Sedan 4-Door 3.0L 2979CC 182Cu. In. l6 GAS DOHC Turbocharged
High Beam and Low Beam
2013
BMW
335i
Base Coupe 2-Door 3.0L 2979CC l6 GAS DOHC Turbocharged
High Beam and Low Beam
2013
BMW
335i
Base Sedan 4-Door 3.0L 2979CC l6 GAS DOHC Turbocharged
High Beam and Low Beam
2013
BMW
335i
Exclusive Coupe 2-Door 3.0L 2979CC 182Cu. In. l6 GAS DOHC Turbocharged
High Beam and Low Beam
2013
BMW
335i
M Sport Sedan 4-Door 3.0L 2979CC 182Cu. In. l6 GAS DOHC Turbocharged
High Beam and Low Beam
2013
BMW
335i xDrive
Base Coupe 2-Door 3.0L 2979CC l6 GAS DOHC Turbocharged
High Beam and Low Beam
2013
BMW
535i
Gran Turismo Hatchback 4-Door 4.4L 4395CC 268Cu. In. V8 GAS DOHC Turbocharged
High Beam and Low Beam
2013
BMW
535i
Lujo Sedan 4-Door 3.0L 2979CC 182Cu. In. l6 GAS DOHC Turbocharged
High Beam and Low Beam
2013
BMW
535i GT
Base Hatchback 4-Door 3.0L 2979CC l6 GAS DOHC Turbocharged
High Beam and Low Beam
2013
BMW
535i GT xDrive
Base Hatchback 4-Door 3.0L 2979CC l6 GAS DOHC Turbocharged
High Beam and Low Beam
2013
BMW
550i
Base Sedan 4-Door 4.4L 4395CC V8 GAS DOHC Turbocharged
High Beam and Low Beam
2013
BMW
550i
M Sport Sedan 4-Door 4.4L 4395CC 268Cu. In. V8 GAS DOHC Turbocharged
High Beam and Low Beam
2013
BMW
550i xDrive
Base Sedan 4-Door 4.4L 4395CC V8 GAS DOHC Turbocharged
2013
BMW
640i
Base Convertible 2-Door 3.0L 2979CC l6 GAS DOHC Turbocharged
High Beam and Low Beam
2013
BMW
640i Gran Coupe
Base Sedan 4-Door 3.0L 2979CC l6 GAS DOHC Turbocharged
High Beam and Low Beam
2013
BMW
650i
Base Coupe 2-Door 4.4L 4395CC V8 GAS DOHC Turbocharged
High Beam and Low Beam
2013
BMW
650i Gran Coupe
Base Sedan 4-Door 4.4L 4395CC V8 GAS DOHC Turbocharged
High Beam and Low Beam
2013
BMW
650i xDrive
Base Convertible 2-Door 4.4L 4395CC V8 GAS DOHC Turbocharged
High Beam and Low Beam
2013
BMW
650i xDrive
Base Coupe 2-Door 4.4L 4395CC V8 GAS DOHC Turbocharged
High Beam and Low Beam
2013
BMW
650i xDrive Gran Coupe
Base Sedan 4-Door 4.4L 4395CC V8 GAS DOHC Turbocharged
High Beam and Low Beam
2013
BMW
740i
Base Sedan 4-Door 4.4L 4395CC 268Cu. In. V8 GAS DOHC Turbocharged
High Beam and Low Beam
2013
BMW
750i
Base Sedan 4-Door 4.4L 4395CC V8 GAS DOHC Turbocharged
High Beam and Low Beam
2013
BMW
750i xDrive
Base Sedan 4-Door 4.4L 4395CC V8 GAS DOHC Turbocharged
High Beam and Low Beam
2013
BMW
750Li
Base Sedan 4-Door 4.4L 4395CC V8 GAS DOHC Turbocharged
High Beam and Low Beam
2013
BMW
760Li
Base Sedan 4-Door 6.0L 5972CC V12 GAS DOHC Turbocharged
High Beam and Low Beam
2013
BMW
Alpina B7
Base Sedan 4-Door 4.4L 4395CC V8 GAS DOHC Turbocharged
High Beam and Low Beam
2013
BMW
Alpina B7 xDrive
Base Sedan 4-Door 4.4L 4395CC V8 GAS DOHC Turbocharged
High Beam and Low Beam
2013
BMW
Alpina B7L
Base Sedan 4-Door 4.4L 4395CC V8 GAS DOHC Turbocharged
High Beam and Low Beam
2013
BMW
Alpina B7L xDrive
Base Sedan 4-Door 4.4L 4395CC V8 GAS DOHC Turbocharged
High Beam and Low Beam
2013
BMW
M3
Base Convertible 2-Door 4.0L 3999CC V8 GAS DOHC Naturally Aspirated
High Beam and Low Beam
2013
BMW
M3
Base Coupe 2-Door 4.0L 3999CC V8 GAS DOHC Naturally Aspirated
High Beam and Low Beam
2013
BMW
X1
sDrive20i Sport Utility 4-Door 2.0L 1997CC 122Cu. In. l4 GAS DOHC Turbocharged
High Beam and Low Beam
2013
BMW
X1
xDrive28i Sport Utility 4-Door 3.0L 2996CC 183Cu. In. l6 GAS DOHC Naturally Aspirated
High Beam and Low Beam
2013
BMW
X3
xDrive28i Sport Utility 4-Door 3.0L 2996CC 183Cu. In. l6 GAS DOHC Naturally Aspirated
High Beam and Low Beam
2013
BMW
X3
xDrive35i Sport Utility 4-Door 3.0L 2979CC l6 GAS DOHC Turbocharged
High Beam and Low Beam
2013
BMW
X5
M Sport Utility 4-Door 4.4L 4395CC V8 GAS DOHC Turbocharged
High Beam and Low Beam
2013
BMW
X5
xDrive30i Sport Utility 4-Door 3.0L 2979CC 182Cu. In. l6 GAS DOHC Turbocharged
High Beam and Low Beam
2013
BMW
X5
xDrive30i Sport Utility 4-Door 4.4L 4395CC 268Cu. In. V8 GAS DOHC Turbocharged
High Beam and Low Beam
2013
BMW
X6
xDrive35i Sport Utility 4-Door 3.0L 2979CC l6 GAS DOHC Turbocharged
High Beam and Low Beam
2013
BMW
X6
xDrive50i Sport Utility 4-Door 4.4L 4395CC V8 GAS DOHC Turbocharged
High Beam and Low Beam
2013
BMW
Z4
sDrive35i Convertible 2-Door 3.0L 2979CC l6 GAS DOHC Turbocharged
High Beam and Low Beam
2013
Buick
LaCrosse
Base Sedan 4-Door 2.4L 2384CC 145Cu. In. l4 ELECTRIC/GAS DOHC Naturally Aspirated
2013
Buick
LaCrosse
CXS Sedan 4-Door 3.6L 3564CC 217Cu. In. V6 GAS DOHC Naturally Aspirated
2013
Buick
LaCrosse
Leather Sedan 4-Door 2.4L 2384CC 145Cu. In. l4 ELECTRIC/GAS DOHC Naturally Aspirated
2013
Buick
Regal
Base Sedan 4-Door 2.4L 2384CC 145Cu. In. l4 ELECTRIC/GAS DOHC Naturally Aspirated
2013
Buick
Regal
GS Sedan 4-Door 2.0L 1998CC 122Cu. In. l4 FLEX DOHC Turbocharged
2013
Buick
Regal
Premium Sedan 4-Door 2.0L 1998CC 122Cu. In. l4 GAS DOHC Turbocharged
2013
Cadillac
CTS
Base Coupe 2-Door 3.0L 182Cu. In. V6 GAS DOHC Naturally Aspirated
2013
Cadillac
CTS
Base Wagon 4-Door 3.0L 182Cu. In. V6 GAS DOHC Naturally Aspirated
2013
Cadillac
CTS
Luxury Wagon 4-Door 3.0L 182Cu. In. V6 GAS DOHC Naturally Aspirated
2013
Cadillac
CTS
Premium Sedan 4-Door 3.0L 2994CC 183Cu. In. V6 GAS DOHC Naturally Aspirated
2013
Cadillac
CTS
V Coupe 2-Door 6.2L 6162CC 376Cu. In. V8 GAS OHV Supercharged
2013
Cadillac
CTS
V Sedan 4-Door 6.2L 6162CC 376Cu. In. V8 GAS OHV Supercharged
2013
Cadillac
CTS
V Wagon 4-Door 6.2L 6162CC 376Cu. In. V8 GAS OHV Supercharged
2013
Cadillac
Escalade
Luxury Sport Utility 4-Door 6.2L 6162CC 376Cu. In. V8 FLEX OHV Naturally Aspirated
2013
Cadillac
Escalade
Platinum Sport Utility 4-Door 6.2L 6162CC 376Cu. In. V8 FLEX OHV Naturally Aspirated
2013
Cadillac
Escalade ESV
Base Sport Utility 4-Door 6.2L 6162CC 376Cu. In. V8 GAS OHV Naturally Aspirated
2013
Cadillac
Escalade ESV
Luxury Sport Utility 4-Door 6.2L 6162CC 376Cu. In. V8 FLEX OHV Naturally Aspirated
2013
Cadillac
Escalade ESV
Platinum Sport Utility 4-Door 6.2L 6162CC 376Cu. In. V8 FLEX OHV Naturally Aspirated
2013
Cadillac
Escalade ESV
Platinum Sport Utility 4-Door 6.2L 6162CC 376Cu. In. V8 GAS OHV Naturally Aspirated
2013
Cadillac
Escalade ESV
Premium Sport Utility 4-Door 6.2L 6162CC 376Cu. In. V8 FLEX OHV Naturally Aspirated
2013
Cadillac
Escalade EXT
Base Crew Cab Pickup 4-Door 6.2L 6162CC 376Cu. In. V8 GAS OHV Naturally Aspirated
2013
Cadillac
Escalade EXT
Luxury Crew Cab Pickup 4-Door 6.2L 6162CC 376Cu. In. V8 FLEX OHV Naturally Aspirated
2013
Chevrolet
Corvette
427 Convertible 2-Door 7.0L 7011CC 427Cu. In. V8 GAS OHV Naturally Aspirated
2013
Chevrolet
Corvette
Base Convertible 2-Door 6.2L 6162CC 376Cu. In. V8 GAS OHV Naturally Aspirated
2013
Chevrolet
Corvette
Base Coupe 2-Door 6.2L 6162CC 376Cu. In. V8 GAS OHV Naturally Aspirated
2013
Chevrolet
Corvette
Grand Sport Convertible 2-Door 6.2L 6162CC 376Cu. In. V8 GAS OHV Naturally Aspirated
2013
Chevrolet
Corvette
LT Convertible 2-Door 6.2L 6200CC 378Cu. In. V8 GAS OHV Naturally Aspirated
2013
Chevrolet
Corvette
LT Coupe 2-Door 6.2L 6200CC 378Cu. In. V8 GAS OHV Naturally Aspirated
2013
Chevrolet
Corvette
ZR1 Coupe 2-Door 6.2L 6162CC 376Cu. In. V8 GAS OHV Supercharged
2013
Dodge
Challenger
R/T Classic Coupe 2-Door 5.7L 345Cu. In. V8 GAS OHV Naturally Aspirated
2013
Dodge
Challenger
SXT Coupe 2-Door 3.6L 3604CC 220Cu. In. V6 GAS DOHC Naturally Aspirated
2013
Dodge
Durango
Citadel Sport Utility 4-Door 3.6L 3604CC 220Cu. In. V6 FLEX DOHC Naturally Aspirated
2013
Dodge
Durango
Crew Luxe Sport Utility 4-Door 3.6L 3604CC 220Cu. In. V6 GAS DOHC Naturally Aspirated
2013
Dodge
Durango
Crew Plus Sport Utility 4-Door 3.6L 3604CC 220Cu. In. V6 FLEX DOHC Naturally Aspirated
2013
Dodge
Durango
Crew Plus Sport Utility 4-Door 5.7L 345Cu. In. V8 GAS OHV Naturally Aspirated
2013
Dodge
Durango
Crew Sport Utility 4-Door 3.6L 3604CC 220Cu. In. V6 FLEX DOHC Naturally Aspirated
2013
Dodge
Durango
Crew Sport Utility 4-Door 5.7L 345Cu. In. V8 GAS OHV Naturally Aspirated
2013
Dodge
Durango
R/T Sport Utility 4-Door 5.7L 345Cu. In. V8 GAS OHV Naturally Aspirated
2013
Dodge
Durango
Special Service Sport Utility 4-Door 3.6L 3604CC 220Cu. In. V6 FLEX DOHC Naturally Aspirated
2013
Freightliner
Sprinter 2500
Base Standard Cargo Van 3-Door 3.0L 2987CC V6 DIESEL DOHC Turbocharged
2013
Freightliner
Sprinter 3500
Base Cab & Chassis 2-Door 3.0L 2987CC V6 DIESEL DOHC Turbocharged
2013
Freightliner
Sprinter 3500
Base Standard Cargo Van 3-Door 3.0L 2987CC V6 DIESEL DOHC Turbocharged
2013
Hyundai
Equus
Ultimate Sedan 4-Door 5.0L 5038CC V8 GAS DOHC Naturally Aspirated
2013
Hyundai
Genesis
3.8 Sedan 4-Door 3.8L 3778CC V6 GAS DOHC Naturally Aspirated
2013
Hyundai
Genesis Coupe
2.0T R-Spec Coupe 2-Door 2.0L 1998CC 122Cu. In. l4 GAS DOHC Turbocharged
2013
Hyundai
Genesis Coupe
3.8 Track Coupe 2-Door 3.8L 3778CC V6 GAS DOHC Naturally Aspirated
2013
Jeep
Grand Cherokee
Laredo E Sport Utility 4-Door 3.6L 3604CC 220Cu. In. V6 FLEX DOHC Naturally Aspirated
2013
Jeep
Grand Cherokee
Laredo Sport Utility 4-Door 5.7L 345Cu. In. V8 GAS OHV Naturally Aspirated
2013
Jeep
Grand Cherokee
Laredo X Sport Utility 4-Door 3.6L 3604CC 220Cu. In. V6 FLEX DOHC Naturally Aspirated
2013
Jeep
Grand Cherokee
Laredo X Sport Utility 4-Door 5.7L 345Cu. In. V8 GAS OHV Naturally Aspirated
2013
Jeep
Grand Cherokee
Limited Sport Utility 4-Door 3.6L 3604CC 220Cu. In. V6 FLEX DOHC Naturally Aspirated
2013
Jeep
Grand Cherokee
Limited Sport Utility 4-Door 3.6L 3604CC 220Cu. In. V6 GAS DOHC Naturally Aspirated
2013
Jeep
Grand Cherokee
Limited Sport Utility 4-Door 5.7L 345Cu. In. V8 GAS OHV Naturally Aspirated
2013
Jeep
Grand Cherokee
SRT8 Sport Utility 4-Door 6.4L 6424CC 392Cu. In. V8 GAS OHV Naturally Aspirated
2013
Land Rover
LR2
Base Sport Utility 4-Door 2.0L 1999CC 122Cu. In. l4 GAS DOHC Turbocharged
2013
Land Rover
LR2
HSE Sport Utility 4-Door 2.0L 1999CC 122Cu. In. l4 GAS DOHC Turbocharged
2013
Land Rover
LR2
SE Sport Utility 4-Door 2.0L 1999CC 122Cu. In. l4 GAS DOHC Turbocharged
2013
Mercedes-Benz
Sprinter 2500
Base Standard Cargo Van 3-Door 3.0L 2987CC V6 DIESEL DOHC Turbocharged
2013
Mercedes-Benz
Sprinter 2500
Base Standard Passenger Van 3-Door 3.0L 2987CC V6 DIESEL DOHC Turbocharged
2013
Mercedes-Benz
Sprinter 3500
Base Cab & Chassis 2-Door 3.0L 2987CC V6 DIESEL DOHC Turbocharged
2013
Mercedes-Benz
Sprinter 3500
Base Standard Cargo Van 3-Door 3.0L 2987CC V6 DIESEL DOHC Turbocharged
2012
Audi
R8
GT Coupe 2-Door 5.2L 5204CC V10 GAS DOHC Naturally Aspirated
High Beam and Low Beam
2012
Audi
TT Quattro
Base Coupe 2-Door 2.0L 1984CC 121Cu. In. l4 GAS DOHC Turbocharged
High Beam and Low Beam
2012
Audi
TT Quattro
Premium Plus Coupe 2-Door 2.0L 1984CC 121Cu. In. l4 GAS DOHC Turbocharged
High Beam and Low Beam
2012
Audi
TT Quattro
Prestige Coupe 2-Door 2.0L 1984CC 121Cu. In. l4 GAS DOHC Turbocharged
High Beam and Low Beam
2012
Audi
TT Quattro
RS Convertible 2-Door 2.5L 2480CC 151Cu. In. l5 GAS DOHC Turbocharged
High Beam and Low Beam
2012
Audi
TT Quattro
RS Coupe 2-Door 2.5L 2480CC 151Cu. In. l5 GAS DOHC Turbocharged
High Beam and Low Beam
2012
BMW
135i
Base Convertible 2-Door 3.0L 2979CC l6 GAS DOHC Turbocharged
High Beam and Low Beam
2012
BMW
135i
Base Coupe 2-Door 3.0L 2979CC l6 GAS DOHC Turbocharged
High Beam and Low Beam
2012
BMW
135i
M Sport Coupe 2-Door 3.0L 2979CC 182Cu. In. l6 GAS DOHC Turbocharged
High Beam and Low Beam
2012
BMW
328i
Base Coupe 2-Door 2.0L 1997CC 122Cu. In. l4 GAS DOHC Turbocharged
High Beam and Low Beam
2012
BMW
328i
Base Sedan 4-Door 2.0L 1997CC 122Cu. In. l4 GAS DOHC Turbocharged
High Beam and Low Beam
2012
BMW
328i
Base Sedan 4-Door 3.0L 2996CC l6 GAS DOHC Naturally Aspirated
High Beam and Low Beam
2012
BMW
328i
Luxury Sedan 4-Door 2.0L 1997CC 122Cu. In. l4 GAS DOHC Turbocharged
High Beam and Low Beam
2012
BMW
328i
Luxury Sedan 4-Door 3.0L 2979CC 182Cu. In. l6 GAS DOHC Turbocharged
High Beam and Low Beam
2012
BMW
328i
Modern Sedan 4-Door 3.0L 2979CC 182Cu. In. l6 GAS DOHC Turbocharged
High Beam and Low Beam
2012
BMW
328i
Sport Sedan 4-Door 2.0L 1997CC 122Cu. In. l4 GAS DOHC Turbocharged
High Beam and Low Beam
2012
BMW
328i
Sport Sedan 4-Door 3.0L 2979CC 182Cu. In. l6 GAS DOHC Turbocharged
High Beam and Low Beam
2012
BMW
328i xDrive
Base Wagon 4-Door 3.0L 2996CC l6 GAS DOHC Naturally Aspirated
High Beam and Low Beam
2012
BMW
335i
Base Coupe 2-Door 3.0L 2979CC l6 GAS DOHC Turbocharged
High Beam and Low Beam
2012
BMW
335i
Luxury Sedan 4-Door 3.0L 2979CC 182Cu. In. l6 GAS DOHC Turbocharged
High Beam and Low Beam
2012
BMW
335i
M Sport Sedan 4-Door 3.0L 2979CC 182Cu. In. l6 GAS DOHC Turbocharged
High Beam and Low Beam
2012
BMW
335i
Modern Sedan 4-Door 3.0L 2979CC 182Cu. In. l6 GAS DOHC Turbocharged
High Beam and Low Beam
2012
BMW
335i xDrive
Base Coupe 2-Door 3.0L 2979CC l6 GAS DOHC Turbocharged
High Beam and Low Beam
2012
BMW
535i
Base Sedan 4-Door 3.0L 2979CC l6 GAS DOHC Turbocharged
High Beam and Low Beam
2012
BMW
535i
Gran Turismo Hatchback 4-Door 3.0L 2979CC 182Cu. In. l6 GAS DOHC Turbocharged
High Beam and Low Beam
2012
BMW
535i
Gran Turismo Hatchback 4-Door 4.4L 4395CC 268Cu. In. V8 GAS DOHC Turbocharged
High Beam and Low Beam
2012
BMW
535i GT
Base Hatchback 4-Door 3.0L 2979CC l6 GAS DOHC Turbocharged
High Beam and Low Beam
2012
BMW
535i GT xDrive
Base Hatchback 4-Door 3.0L 2979CC l6 GAS DOHC Turbocharged
High Beam and Low Beam
2012
BMW
640i
Base Convertible 2-Door 3.0L 2979CC l6 GAS DOHC Turbocharged
High Beam and Low Beam
2012
BMW
640i
Base Coupe 2-Door 3.0L 2979CC l6 GAS DOHC Turbocharged
High Beam and Low Beam
2012
BMW
650i
Base Convertible 2-Door 4.4L 4395CC V8 GAS DOHC Turbocharged
High Beam and Low Beam
2012
BMW
650i
Base Coupe 2-Door 4.4L 4395CC V8 GAS DOHC Turbocharged
High Beam and Low Beam
2012
BMW
650i
M Sport Convertible 2-Door 4.4L 4395CC 268Cu. In. V8 GAS DOHC Turbocharged
High Beam and Low Beam
2012
BMW
650i
M Sport Coupe 2-Door 4.4L 4395CC 268Cu. In. V8 GAS DOHC Turbocharged
High Beam and Low Beam
2012
BMW
650i xDrive
Base Convertible 2-Door 4.4L 4395CC V8 GAS DOHC Turbocharged
High Beam and Low Beam
2012
BMW
650i xDrive
Base Coupe 2-Door 4.4L 4395CC V8 GAS DOHC Turbocharged
High Beam and Low Beam
2012
BMW
740i
Base Sedan 4-Door 6.0L 5972CC 364Cu. In. V12 GAS DOHC Turbocharged
High Beam and Low Beam
2012
BMW
740i
M Sport Sedan 4-Door 3.0L 2979CC 182Cu. In. l6 GAS DOHC Turbocharged
High Beam and Low Beam
2012
BMW
740Li
Base Sedan 4-Door 3.0L 2979CC l6 GAS DOHC Turbocharged
High Beam and Low Beam
2012
BMW
750Li
ActiveHybrid Sedan 4-Door 4.4L 4395CC V8 ELECTRIC/GAS DOHC Turbocharged
High Beam and Low Beam
2012
BMW
750Li xDrive
Base Sedan 4-Door 4.4L 4395CC V8 GAS DOHC Turbocharged
High Beam and Low Beam
2012
BMW
760Li
Base Sedan 4-Door 6.0L 5972CC V12 GAS DOHC Turbocharged
High Beam and Low Beam
2012
BMW
ActiveHybrid 5
Base Sedan 4-Door 3.0L 2979CC l6 ELECTRIC/GAS DOHC Turbocharged
High Beam and Low Beam
2012
BMW
Alpina B7L
Base Sedan 4-Door 4.4L 4395CC V8 GAS DOHC Turbocharged
High Beam and Low Beam
2012
BMW
Alpina B7L xDrive
Base Sedan 4-Door 4.4L 4395CC V8 GAS DOHC Turbocharged
High Beam and Low Beam
2012
BMW
M3
Base Convertible 2-Door 4.0L 3999CC V8 GAS DOHC Naturally Aspirated
2012
BMW
M3
Base Coupe 2-Door 4.0L 3999CC V8 GAS DOHC Naturally Aspirated
High Beam and Low Beam
2012
BMW
M5
Base Sedan 4-Door 4.4L 4395CC V8 GAS DOHC Turbocharged
High Beam and Low Beam
2012
BMW
X1
xDrive28i Sport Utility 4-Door 3.0L 2996CC 183Cu. In. l6 GAS DOHC Naturally Aspirated
High Beam and Low Beam
2012
BMW
X3
xDrive28i M Sport Sport Utility 4-Door 3.0L 2996CC 183Cu. In. l6 GAS DOHC Naturally Aspirated
High Beam and Low Beam
2012
BMW
X3
xDrive35i M Sport Sport Utility 4-Door 3.0L 2979CC 182Cu. In. l6 GAS DOHC Turbocharged
High Beam and Low Beam
2012
BMW
X3
xDrive35i Sport Utility 4-Door 3.0L 2979CC l6 GAS DOHC Turbocharged
High Beam and Low Beam
2012
BMW
X5
M Sport Utility 4-Door 3.0L 2979CC 182Cu. In. l6 GAS DOHC Turbocharged
High Beam and Low Beam
2012
BMW
X5
xDrive30i Sport Utility 4-Door 3.0L 2979CC 182Cu. In. l6 GAS DOHC Turbocharged
High Beam and Low Beam
2012
BMW
X5
xDrive30i Sport Utility 4-Door 4.4L 4395CC 268Cu. In. V8 GAS DOHC Turbocharged
High Beam and Low Beam
2012
BMW
X5
xDrive50i Sport Utility 4-Door 4.4L 4395CC V8 GAS DOHC Turbocharged
High Beam and Low Beam
2012
BMW
X6
M Sport Utility 4-Door 4.4L 4395CC V8 GAS DOHC Turbocharged
High Beam and Low Beam
2012
BMW
X6
xDrive35i Sport Utility 4-Door 3.0L 2979CC l6 GAS DOHC Turbocharged
High Beam and Low Beam
2012
BMW
X6
xDrive50i Sport Utility 4-Door 4.4L 4395CC V8 GAS DOHC Turbocharged
High Beam and Low Beam
2012
BMW
Z4
sDrive35i Convertible 2-Door 3.0L 2979CC l6 GAS DOHC Turbocharged
High Beam and Low Beam
2012
Buick
LaCrosse
Base Sedan 4-Door 2.4L 2384CC 145Cu. In. l4 ELECTRIC/GAS DOHC Naturally Aspirated
2012
Buick
LaCrosse
Convenience Sedan 4-Door 2.4L 2384CC 145Cu. In. l4 ELECTRIC/GAS DOHC Naturally Aspirated
2012
Buick
LaCrosse
CXS Sedan 4-Door 3.6L 3564CC 217Cu. In. V6 GAS DOHC Naturally Aspirated
2012
Buick
LaCrosse
Premium Sedan 4-Door 2.4L 2384CC 145Cu. In. l4 ELECTRIC/GAS DOHC Naturally Aspirated
2012
Cadillac
CTS
3.0L Coupe 2-Door 3.0L 182Cu. In. V6 GAS DOHC Naturally Aspirated
High Beam and Low Beam
2012
Cadillac
CTS
3.0L Wagon 4-Door 3.0L 182Cu. In. V6 GAS DOHC Naturally Aspirated
High Beam and Low Beam
2012
Cadillac
CTS
Base Coupe 2-Door 3.0L 182Cu. In. V6 GAS DOHC Naturally Aspirated
High Beam and Low Beam
2012
Cadillac
CTS
Base Wagon 4-Door 3.0L 182Cu. In. V6 GAS DOHC Naturally Aspirated
High Beam and Low Beam
2012
Cadillac
CTS
Coupe Coupe 2-Door 3.6L 3564CC 217Cu. In. V6 GAS DOHC Naturally Aspirated
High Beam and Low Beam
2012
Cadillac
CTS
Luxury Coupe 2-Door 6.2L 6162CC 376Cu. In. V8 GAS OHV Supercharged
High Beam and Low Beam
2012
Cadillac
CTS
Luxury Sedan 4-Door 6.2L 6162CC 376Cu. In. V8 GAS OHV Supercharged
High Beam and Low Beam
2012
Cadillac
CTS
Luxury Wagon 4-Door 3.0L 182Cu. In. V6 GAS DOHC Naturally Aspirated
High Beam and Low Beam
2012
Cadillac
CTS
Premium Coupe 2-Door 3.0L 2994CC 183Cu. In. V6 GAS DOHC Naturally Aspirated
High Beam and Low Beam
2012
Cadillac
CTS
Premium Sedan 4-Door 3.0L 2994CC 183Cu. In. V6 GAS DOHC Naturally Aspirated
High Beam and Low Beam
2012
Cadillac
CTS
V Sedan 4-Door 6.2L 6162CC 376Cu. In. V8 GAS OHV Supercharged
High Beam and Low Beam
2012
Cadillac
CTS
V Wagon 4-Door 6.2L 6162CC 376Cu. In. V8 GAS OHV Supercharged
High Beam and Low Beam
2012
Cadillac
Escalade
Platinum Sport Utility 4-Door 6.2L 6162CC 376Cu. In. V8 GAS OHV Naturally Aspirated
2012
Cadillac
Escalade
Premium Sport Utility 4-Door 6.2L 6162CC 376Cu. In. V8 FLEX OHV Naturally Aspirated
2012
Cadillac
Escalade
Special Edition Sport Utility 4-Door 6.2L 6162CC 376Cu. In. V8 GAS OHV Naturally Aspirated
2012
Cadillac
Escalade ESV
Base Sport Utility 4-Door 6.2L 6162CC 376Cu. In. V8 FLEX OHV Naturally Aspirated
2012
Cadillac
Escalade ESV
Luxury Sport Utility 4-Door 6.2L 6162CC 376Cu. In. V8 FLEX OHV Naturally Aspirated
2012
Cadillac
Escalade ESV
Platinum Sport Utility 4-Door 6.2L 6162CC 376Cu. In. V8 GAS OHV Naturally Aspirated
2012
Cadillac
Escalade EXT
Base Crew Cab Pickup 4-Door 6.2L 6162CC 376Cu. In. V8 FLEX OHV Naturally Aspirated
2012
Cadillac
Escalade EXT
Base Crew Cab Pickup 4-Door 6.2L 6162CC 376Cu. In. V8 GAS OHV Naturally Aspirated
2012
Cadillac
Escalade EXT
Luxury Crew Cab Pickup 4-Door 6.2L 6162CC 376Cu. In. V8 FLEX OHV Naturally Aspirated
2012
Chevrolet
Corvette
Base Convertible 2-Door 6.2L 6162CC 376Cu. In. V8 GAS OHV Naturally Aspirated
2012
Chevrolet
Corvette
Base Coupe 2-Door 6.2L 6162CC 376Cu. In. V8 GAS OHV Naturally Aspirated
2012
Chevrolet
Corvette
Base Coupe 2-Door 6.2L 6200CC 378Cu. In. V8 GAS OHV Naturally Aspirated
2012
Chevrolet
Corvette
Z06 Coupe 2-Door 7.0L 7011CC 427Cu. In. V8 GAS OHV Naturally Aspirated
2012
Dodge
Challenger
SRT8 Coupe 2-Door 6.4L 6424CC 392Cu. In. V8 GAS OHV Naturally Aspirated
2012
Dodge
Challenger
SXT Plus Coupe 2-Door 3.6L 3604CC 220Cu. In. V6 FLEX DOHC Naturally Aspirated
2012
Dodge
Durango
Base Sport Utility 4-Door 3.6L 3604CC 220Cu. In. V6 GAS DOHC Naturally Aspirated
2012
Dodge
Durango
Citadel Sport Utility 4-Door 3.6L 3604CC 220Cu. In. V6 FLEX DOHC Naturally Aspirated
2012
Dodge
Durango
Crew Plus Sport Utility 4-Door 3.6L 3604CC 220Cu. In. V6 FLEX DOHC Naturally Aspirated
2012
Dodge
Durango
Crew Plus Sport Utility 4-Door 5.7L 345Cu. In. V8 GAS OHV Naturally Aspirated
2012
Dodge
Durango
R/T Sport Utility 4-Door 5.7L 345Cu. In. V8 GAS OHV Naturally Aspirated
2012
Dodge
Durango
Special Service Sport Utility 4-Door 3.6L 3604CC 220Cu. In. V6 FLEX DOHC Naturally Aspirated
2012
Dodge
Durango
SXT Sport Utility 4-Door 3.6L 3604CC 220Cu. In. V6 FLEX DOHC Naturally Aspirated
2012
Freightliner
Sprinter 2500
Base Standard Passenger Van 3-Door 3.0L 2987CC V6 DIESEL DOHC Turbocharged
2012
Freightliner
Sprinter 3500
Base Cab & Chassis 2-Door 3.0L 2987CC V6 DIESEL DOHC Turbocharged
2012
Freightliner
Sprinter 3500
Base Standard Cargo Van 3-Door 3.0L 2987CC V6 DIESEL DOHC Turbocharged
2012
Hyundai
Equus
Signature Sedan 4-Door 5.0L 5038CC V8 GAS DOHC Naturally Aspirated
2012
Hyundai
Genesis
3.8 Sedan 4-Door 3.8L 3778CC V6 GAS DOHC Naturally Aspirated
2012
Hyundai
Genesis
4.6 Sedan 4-Door 4.6L 4627CC V8 GAS DOHC Naturally Aspirated
2012
Hyundai
Genesis
5.0 R-Spec Sedan 4-Door 5.0L 5038CC V8 GAS DOHC Naturally Aspirated
2012
Hyundai
Genesis Coupe
2.0T R-Spec Coupe 2-Door 2.0L 1998CC 122Cu. In. l4 GAS DOHC Turbocharged
2012
Hyundai
Genesis Coupe
3.8 Coupe 2-Door 3.8L 3778CC V6 GAS DOHC Naturally Aspirated
2012
Hyundai
Genesis Coupe
3.8 R-Spec Coupe 2-Door 3.8L 3778CC V6 GAS DOHC Naturally Aspirated
2012
Hyundai
Genesis Coupe
3.8 Track Coupe 2-Door 3.8L 3778CC V6 GAS DOHC Naturally Aspirated
2012
Jeep
Grand Cherokee
Laredo E Sport Utility 4-Door 3.6L 3604CC 220Cu. In. V6 FLEX DOHC Naturally Aspirated
2012
Jeep
Grand Cherokee
Laredo Sport Utility 4-Door 3.6L 3604CC 220Cu. In. V6 FLEX DOHC Naturally Aspirated
2012
Jeep
Grand Cherokee
Laredo X Sport Utility 4-Door 3.6L 3604CC 220Cu. In. V6 FLEX DOHC Naturally Aspirated
2012
Jeep
Grand Cherokee
Laredo X Sport Utility 4-Door 5.7L 345Cu. In. V8 GAS OHV Naturally Aspirated
2012
Jeep
Grand Cherokee
Overland Sport Utility 4-Door 3.6L 3604CC 220Cu. In. V6 FLEX DOHC Naturally Aspirated
2012
Jeep
Grand Cherokee
SRT8 Sport Utility 4-Door 6.4L 6424CC 392Cu. In. V8 GAS OHV Naturally Aspirated
2012
Kia
Optima
EX Sedan 4-Door 2.0L 1998CC 122Cu. In. l4 GAS DOHC Turbocharged
2012
Kia
Optima
Hybrid Sedan 4-Door 2.4L 2359CC l4 ELECTRIC/GAS DOHC Naturally Aspirated
2012
Kia
Optima
LX Sedan 4-Door 2.4L 2359CC l4 GAS DOHC Naturally Aspirated
2012
Kia
Optima
SX Sedan 4-Door 2.0L 1998CC 122Cu. In. l4 GAS DOHC Turbocharged
2012
Land Rover
LR2
Base Sport Utility 4-Door 3.2L 3192CC l6 GAS DOHC Naturally Aspirated
2012
Land Rover
LR2
HSE Lux Sport Utility 4-Door 3.2L 3192CC l6 GAS DOHC Naturally Aspirated
2012
Mercedes-Benz
Sprinter 2500
Base Standard Passenger Van 3-Door 3.0L 2987CC V6 DIESEL DOHC Turbocharged
2012
Mercedes-Benz
Sprinter 3500
Base Cab & Chassis 2-Door 3.0L 2987CC V6 DIESEL DOHC Turbocharged
2011
Audi
R8
Base Convertible 2-Door 5.2L 5204CC 318Cu. In. V10 GAS DOHC Naturally Aspirated
High Beam and Low Beam
2011
Audi
R8
Base Coupe 2-Door 4.2L 4163CC V8 GAS DOHC Naturally Aspirated
2011
Audi
R8
Base Coupe 2-Door 5.2L 5204CC V10 GAS DOHC Naturally Aspirated
High Beam and Low Beam
2011
Audi
R8
Spyder Convertible 2-Door 4.2L 4163CC V8 GAS DOHC Naturally Aspirated
2011
Audi
R8
Spyder Convertible 2-Door 5.2L 5204CC V10 GAS DOHC Naturally Aspirated
High Beam and Low Beam
2011
Audi
TT Quattro
Base Convertible 2-Door 2.0L 1984CC 121Cu. In. l4 GAS DOHC Turbocharged
High Beam and Low Beam
2011
Audi
TT Quattro
RS Coupe 2-Door 2.5L 2480CC 151Cu. In. l5 GAS DOHC Turbocharged
2011
Audi
TT Quattro
S Coupe 2-Door 2.0L 1984CC 121Cu. In. l4 GAS DOHC Turbocharged
2011
BMW
1 Series M
Base Coupe 2-Door 3.0L 2979CC l6 GAS DOHC Turbocharged
2011
BMW
128i
Base Convertible 2-Door 3.0L 2996CC l6 GAS DOHC Naturally Aspirated
High Beam and Low Beam
2011
BMW
128i
Base Coupe 2-Door 3.0L 2996CC l6 GAS DOHC Naturally Aspirated
2011
BMW
135i
Base Convertible 2-Door 3.0L 2979CC l6 GAS DOHC Turbocharged
2011
BMW
135i
Base Coupe 2-Door 3.0L 2979CC l6 GAS DOHC Turbocharged
High Beam and Low Beam
2011
BMW
323i
Base Sedan 4-Door 2.5L 2497CC l6 GAS DOHC Naturally Aspirated
Low Beam
2011
BMW
328i
Base Convertible 2-Door 3.0L 2996CC l6 GAS DOHC Naturally Aspirated
2011
BMW
328i
Base Sedan 4-Door 3.0L 2996CC l6 GAS DOHC Naturally Aspirated
High Beam and Low Beam
2011
BMW
328i
Base Wagon 4-Door 3.0L 2996CC l6 GAS DOHC Naturally Aspirated
High Beam and Low Beam
2011
BMW
328i xDrive
Base Coupe 2-Door 3.0L 2996CC l6 GAS DOHC Naturally Aspirated
High Beam and Low Beam
2011
BMW
328i xDrive
Base Sedan 4-Door 3.0L 2996CC l6 GAS DOHC Naturally Aspirated
2011
BMW
335d
Base Sedan 4-Door 3.0L 2993CC l6 DIESEL DOHC Turbocharged
High Beam and Low Beam
2011
BMW
335i
Base Convertible 2-Door 3.0L 2979CC l6 GAS DOHC Turbocharged
2011
BMW
335i
Base Coupe 2-Door 3.0L 2979CC l6 GAS DOHC Turbocharged
High Beam and Low Beam
2011
BMW
335i
Base Sedan 4-Door 3.0L 2979CC l6 GAS DOHC Turbocharged
High Beam and Low Beam
2011
BMW
335i xDrive
Base Coupe 2-Door 3.0L 2979CC l6 GAS DOHC Turbocharged
2011
BMW
335i xDrive
Base Sedan 4-Door 3.0L 2979CC l6 GAS DOHC Turbocharged
High Beam and Low Beam
2011
BMW
335is
Base Convertible 2-Door 3.0L 2979CC l6 GAS DOHC Turbocharged
2011
BMW
335is
Base Coupe 2-Door 3.0L 2979CC l6 GAS DOHC Turbocharged
2011
BMW
528i
Lujo Sedan 4-Door 3.0L 2996CC 183Cu. In. l6 GAS DOHC Naturally Aspirated
High Beam and Low Beam
2011
BMW
528i
Top Sedan 4-Door 3.0L 2996CC 183Cu. In. l6 GAS DOHC Naturally Aspirated
High Beam and Low Beam
2011
BMW
528i
Top Sedan 4-Door 4.4L 4395CC 268Cu. In. V8 GAS DOHC Turbocharged
High Beam and Low Beam
2011
BMW
535i
Base Sedan 4-Door 3.0L 2979CC l6 GAS DOHC Turbocharged
2011
BMW
535i
Gran Turismo Hatchback 4-Door 3.0L 2979CC 182Cu. In. l6 GAS DOHC Turbocharged
High Beam and Low Beam
2011
BMW
535i GT
Base Hatchback 4-Door 3.0L 2979CC l6 GAS DOHC Turbocharged
Low Beam
2011
BMW
535i GT xDrive
Base Hatchback 4-Door 3.0L 2979CC l6 GAS DOHC Turbocharged
2011
BMW
550i
Base Sedan 4-Door 4.4L 4395CC V8 GAS DOHC Turbocharged
2011
BMW
550i GT
Base Hatchback 4-Door 4.4L 4395CC V8 GAS DOHC Turbocharged
2011
BMW
550i GT xDrive
Base Hatchback 4-Door 4.4L 4395CC V8 GAS DOHC Turbocharged
Low Beam
2011
BMW
740i
Base Sedan 4-Door 3.0L 2979CC l6 GAS DOHC Turbocharged
2011
BMW
740i
Base Sedan 4-Door 4.4L 4395CC 268Cu. In. V8 GAS DOHC Turbocharged
High Beam and Low Beam
2011
BMW
740i
Base Sedan 4-Door 6.0L 5972CC 364Cu. In. V12 GAS DOHC Turbocharged
High Beam and Low Beam
2011
BMW
740Li
Base Sedan 4-Door 3.0L 2979CC l6 GAS DOHC Turbocharged
2011
BMW
750i
ActiveHybrid Sedan 4-Door 4.4L 4395CC V8 ELECTRIC/GAS DOHC Turbocharged
2011
BMW
750i xDrive
Base Sedan 4-Door 4.4L 4395CC V8 GAS DOHC Turbocharged
2011
BMW
750Li
ActiveHybrid Sedan 4-Door 4.4L 4395CC V8 ELECTRIC/GAS DOHC Turbocharged
2011
BMW
750Li
Base Sedan 4-Door 4.4L 4395CC V8 GAS DOHC Turbocharged
2011
BMW
750Li xDrive
Base Sedan 4-Door 4.4L 4395CC V8 GAS DOHC Turbocharged
High Beam and Low Beam
2011
BMW
760Li
Base Sedan 4-Door 6.0L 5972CC V12 GAS DOHC Turbocharged
2011
BMW
Alpina B7
Base Sedan 4-Door 4.4L 4395CC V8 GAS DOHC Turbocharged
2011
BMW
Alpina B7 xDrive
Base Sedan 4-Door 4.4L 4395CC V8 GAS DOHC Turbocharged
2011
BMW
Alpina B7L
Base Sedan 4-Door 4.4L 4395CC V8 GAS DOHC Turbocharged
High Beam and Low Beam
2011
BMW
Alpina B7L xDrive
Base Sedan 4-Door 4.4L 4395CC V8 GAS DOHC Turbocharged
2011
BMW
M3
Base Convertible 2-Door 4.0L 3999CC V8 GAS DOHC Naturally Aspirated
High Beam and Low Beam
2011
BMW
M3
Base Coupe 2-Door 4.0L 3999CC V8 GAS DOHC Naturally Aspirated
High Beam and Low Beam
2011
BMW
M3
Base Sedan 4-Door 4.0L 3999CC V8 GAS DOHC Naturally Aspirated
2011
BMW
X3
3.0si Sport Utility 4-Door 3.0L 2996CC 183Cu. In. l6 GAS DOHC Naturally Aspirated
High Beam and Low Beam
2011
BMW
X3
xDrive28i Sport Utility 4-Door 3.0L 2996CC l6 GAS DOHC Naturally Aspirated
High Beam and Low Beam
2011
BMW
X5
xDrive35d Sport Utility 4-Door 3.0L 2993CC l6 DIESEL DOHC Turbocharged
2011
BMW
X5
xDrive35i Sport Utility 4-Door 3.0L 2979CC l6 GAS DOHC Turbocharged
High Beam and Low Beam
2011
BMW
X5
xDrive50i Sport Utility 4-Door 4.4L 4395CC V8 GAS DOHC Turbocharged
2011
BMW
X6
ActiveHybrid Sport Utility 4-Door 4.4L 4395CC V8 ELECTRIC/GAS DOHC Turbocharged
High Beam and Low Beam
2011
BMW
X6
M Sport Utility 4-Door 4.4L 4395CC V8 GAS DOHC Turbocharged
2011
BMW
X6
xDrive50i Sport Utility 4-Door 4.4L 4395CC V8 GAS DOHC Turbocharged
2011
BMW
Z4
sDrive30i Convertible 2-Door 3.0L 2996CC l6 GAS DOHC Naturally Aspirated
2011
BMW
Z4
sDrive35i Convertible 2-Door 3.0L 2979CC l6 GAS DOHC Turbocharged
High Beam and Low Beam
2011
BMW
Z4
sDrive35is Convertible 2-Door 3.0L 2979CC l6 GAS DOHC Turbocharged
2011
Buick
LaCrosse
CX Sedan 4-Door 2.4L 2384CC 145Cu. In. l4 GAS DOHC Naturally Aspirated
2011
Buick
LaCrosse
CXL Sedan 4-Door 2.4L 2384CC 145Cu. In. l4 GAS DOHC Naturally Aspirated
High Beam and Low Beam
2011
Buick
Regal
CXL Sedan 4-Door 2.0L 1998CC 122Cu. In. l4 FLEX DOHC Turbocharged
2011
Buick
Regal
CXL Sedan 4-Door 2.4L 2384CC 145Cu. In. l4 GAS DOHC Naturally Aspirated
2011
Cadillac
CTS
Base Coupe 2-Door 3.0L 182Cu. In. V6 GAS DOHC Naturally Aspirated
2011
Cadillac
CTS
Base Sedan 4-Door 3.0L 182Cu. In. V6 GAS DOHC Naturally Aspirated
2011
Cadillac
CTS
Luxury Sedan 4-Door 3.0L 182Cu. In. V6 GAS DOHC Naturally Aspirated
High Beam and Low Beam
2011
Cadillac
CTS
Luxury Sedan 4-Door 3.0L 2994CC 183Cu. In. V6 GAS DOHC Naturally Aspirated
High Beam and Low Beam
2011
Cadillac
CTS
Performance Sedan 4-Door 3.0L 182Cu. In. V6 GAS DOHC Naturally Aspirated
High Beam and Low Beam
2011
Cadillac
CTS
Performance Wagon 4-Door 3.0L 182Cu. In. V6 GAS DOHC Naturally Aspirated
High Beam and Low Beam
2011
Cadillac
CTS
V Coupe 2-Door 6.2L 6162CC 376Cu. In. V8 GAS OHV Supercharged
High Beam and Low Beam
2011
Cadillac
CTS
V Sedan 4-Door 6.2L 6162CC 376Cu. In. V8 GAS OHV Supercharged
High Beam and Low Beam
2011
Cadillac
DTS
Base Sedan 4-Door 4.6L 281Cu. In. V8 GAS DOHC Naturally Aspirated
High Beam and Low Beam
2011
Cadillac
DTS
L Sedan 4-Door 4.6L 281Cu. In. V8 GAS DOHC Naturally Aspirated
High Beam and Low Beam
2011
Cadillac
DTS
Platinum Sedan 4-Door 4.6L 281Cu. In. V8 GAS DOHC Naturally Aspirated
2011
Cadillac
Escalade
Base Sport Utility 4-Door 6.2L 6162CC 376Cu. In. V8 GAS OHV Naturally Aspirated
High Beam and Low Beam
2011
Cadillac
Escalade
Hybrid Platinum Sport Utility 4-Door 6.0L 5967CC 364Cu. In. V8 ELECTRIC/FLEX OHV Naturally Aspirated
2011
Cadillac
Escalade
Hybrid Sport Utility 4-Door 6.0L 5967CC 364Cu. In. V8 ELECTRIC/FLEX OHV Naturally Aspirated
High Beam and Low Beam
2011
Cadillac
Escalade
Platinum Sport Utility 4-Door 6.2L 6162CC 376Cu. In. V8 GAS OHV Naturally Aspirated
High Beam and Low Beam
2011
Cadillac
Escalade ESV
Base Sport Utility 4-Door 6.2L 6162CC 376Cu. In. V8 FLEX OHV Naturally Aspirated
2011
Cadillac
Escalade ESV
Platinum Sport Utility 4-Door 6.2L 6162CC 376Cu. In. V8 GAS OHV Naturally Aspirated
2011
Cadillac
Escalade ESV
Premium Sport Utility 4-Door 6.2L 6162CC 376Cu. In. V8 FLEX OHV Naturally Aspirated
2011
Cadillac
Escalade EXT
Luxury Crew Cab Pickup 4-Door 6.2L 6162CC 376Cu. In. V8 FLEX OHV Naturally Aspirated
2011
Cadillac
Escalade EXT
Premium Crew Cab Pickup 4-Door 6.2L 6162CC 376Cu. In. V8 FLEX OHV Naturally Aspirated
2011
Chevrolet
Corvette
Z06 Carbon Coupe 2-Door 7.0L 7011CC 427Cu. In. V8 GAS OHV Naturally Aspirated
2011
Chevrolet
Corvette
Z06 Coupe 2-Door 7.0L 7011CC 427Cu. In. V8 GAS OHV Naturally Aspirated
High Beam and Low Beam
2011
Chrysler
Town & Country
Limited Mini Passenger Van 4-Door 3.6L 3604CC 220Cu. In. V6 FLEX DOHC Naturally Aspirated
2011
Chrysler
Town & Country
Limited Mini Passenger Van 4-Door 3.6L 3604CC 220Cu. In. V6 GAS DOHC Naturally Aspirated
2011
Chrysler
Town & Country
Touring Mini Passenger Van 4-Door 3.6L 3604CC 220Cu. In. V6 GAS DOHC Naturally Aspirated
2011
Dodge
Challenger
R/T Coupe 2-Door 5.7L 345Cu. In. V8 GAS OHV Naturally Aspirated
2011
Dodge
Challenger
SE Coupe 2-Door 3.6L 3604CC 220Cu. In. V6 FLEX DOHC Naturally Aspirated
2011
Dodge
Challenger
SRT8 Coupe 2-Door 6.4L 6424CC 392Cu. In. V8 GAS OHV Naturally Aspirated
2011
Dodge
Challenger
SXT Coupe 2-Door 3.6L 3604CC 220Cu. In. V6 FLEX DOHC Naturally Aspirated
High Beam and Low Beam
2011
Dodge
Challenger
SXT Plus Coupe 2-Door 3.6L 3604CC 220Cu. In. V6 FLEX DOHC Naturally Aspirated
2011
Dodge
Durango
Citadel Sport Utility 4-Door 3.6L 3604CC 220Cu. In. V6 FLEX DOHC Naturally Aspirated
2011
Dodge
Durango
Crew Sport Utility 4-Door 3.6L 3604CC 220Cu. In. V6 FLEX DOHC Naturally Aspirated
2011
Dodge
Durango
Express Sport Utility 4-Door 3.6L 3604CC 220Cu. In. V6 FLEX DOHC Naturally Aspirated
2011
Dodge
Durango
Heat Sport Utility 4-Door 3.6L 3604CC 220Cu. In. V6 FLEX DOHC Naturally Aspirated
2011
Dodge
Durango
SXT Sport Utility 4-Door 3.6L 3604CC 220Cu. In. V6 FLEX DOHC Naturally Aspirated
2011
Freightliner
Sprinter 2500
Base Standard Passenger Van 3-Door 3.0L 2987CC V6 DIESEL DOHC Turbocharged
2011
GMC
Acadia
Base Sport Utility 4-Door 3.6L 3564CC 217Cu. In. V6 GAS DOHC Naturally Aspirated
High Beam and Low Beam
2011
Hyundai
Equus
Signature Sedan 4-Door 4.6L 4627CC V8 GAS DOHC Naturally Aspirated
High Beam and Low Beam
2011
Hyundai
Equus
Ultimate Sedan 4-Door 4.6L 4627CC V8 GAS DOHC Naturally Aspirated
High Beam and Low Beam
2011
Hyundai
Genesis Coupe
2.0T GT Coupe 2-Door 2.0L 1998CC 122Cu. In. l4 GAS DOHC Turbocharged
2011
Hyundai
Genesis Coupe
2.0T Premium Coupe 2-Door 2.0L 1998CC 122Cu. In. l4 GAS DOHC Turbocharged
2011
Hyundai
Genesis Coupe
3.8 R-Spec Coupe 2-Door 3.8L 3778CC V6 GAS DOHC Naturally Aspirated
2011
Hyundai
Genesis Coupe
3.8 Track Coupe 2-Door 3.8L 3778CC V6 GAS DOHC Naturally Aspirated
2011
Jaguar
XF
Base Sedan 4-Door 5.0L 5000CC V8 GAS DOHC Naturally Aspirated
2011
Jaguar
XF
Luxury Sedan 4-Door 5.0L 5000CC 305Cu. In. V8 GAS DOHC Naturally Aspirated
2011
Jaguar
XF
Premium Sedan 4-Door 5.0L 5000CC V8 GAS DOHC Naturally Aspirated
2011
Jaguar
XF
Supercharged Sedan 4-Door 5.0L 5000CC V8 GAS DOHC Supercharged
2011
Jaguar
XK
Base Coupe 2-Door 5.0L 5000CC V8 GAS DOHC Naturally Aspirated
2011
Jaguar
XKR
Base Convertible 2-Door 5.0L 5000CC V8 GAS DOHC Supercharged
2011
Jaguar
XKR
Base Coupe 2-Door 5.0L 5000CC V8 GAS DOHC Supercharged
2011
Jeep
Grand Cherokee
Laredo Sport Utility 4-Door 3.6L 3604CC 220Cu. In. V6 FLEX DOHC Naturally Aspirated
2011
Jeep
Grand Cherokee
Laredo Sport Utility 4-Door 5.7L 345Cu. In. V8 GAS OHV Naturally Aspirated
2011
Jeep
Grand Cherokee
Limited Sport Utility 4-Door 3.6L 3604CC 220Cu. In. V6 GAS DOHC Naturally Aspirated
2011
Jeep
Grand Cherokee
Overland Sport Utility 4-Door 3.6L 3604CC 220Cu. In. V6 FLEX DOHC Naturally Aspirated
2011
Kia
Optima
EX Sedan 4-Door 2.0L 1998CC 122Cu. In. l4 GAS DOHC Turbocharged
2011
Kia
Optima
EX Sedan 4-Door 2.4L 2359CC l4 GAS DOHC Naturally Aspirated
2011
Kia
Optima
LX Sedan 4-Door 2.4L 2359CC l4 GAS DOHC Naturally Aspirated
2011
Land Rover
LR2
Base Sport Utility 4-Door 3.2L 3192CC l6 GAS DOHC Naturally Aspirated
High Beam and Low Beam
2011
Land Rover
LR2
HSE Lux Sport Utility 4-Door 3.2L 3192CC l6 GAS DOHC Naturally Aspirated
2011
Land Rover
LR2
HSE Sport Utility 4-Door 3.2L 3192CC l6 GAS DOHC Naturally Aspirated
2011
Lincoln
Town Car
Executive Sedan 4-Door 4.6L 281Cu. In. V8 FLEX SOHC Naturally Aspirated
2011
Lincoln
Town Car
Signature L Sedan 4-Door 4.6L 281Cu. In. V8 FLEX SOHC Naturally Aspirated
2011
Mercedes-Benz
CL550
4Matic Coupe 2-Door 4.6L 4663CC V8 GAS DOHC Turbocharged
2011
Mercedes-Benz
CL65 AMG
Base Coupe 2-Door 6.0L 5980CC 365Cu. In. V12 GAS SOHC Turbocharged
2011
Mercedes-Benz
G55 AMG
Base Sport Utility 4-Door 5.5L 5439CC 335Cu. In. V8 GAS SOHC Supercharged
2011
Mercedes-Benz
G550
Base Sport Utility 4-Door 5.5L 5461CC V8 GAS DOHC Naturally Aspirated
2011
Mercedes-Benz
S550
Base Sedan 4-Door 5.5L 5461CC V8 GAS DOHC Naturally Aspirated
2011
Mercedes-Benz
S65 AMG
Base Sedan 4-Door 6.0L 5980CC 365Cu. In. V12 GAS SOHC Turbocharged
2011
Mercedes-Benz
SL550
Base Convertible 2-Door 5.5L 5461CC V8 GAS DOHC Naturally Aspirated
2011
Mercedes-Benz
SL63 AMG
Base Convertible 2-Door 6.3L 6208CC V8 GAS DOHC Naturally Aspirated
2011
Mercedes-Benz
SL65 AMG
Base Convertible 2-Door 6.0L 5980CC 365Cu. In. V12 GAS SOHC Turbocharged
2011
Mercedes-Benz
Sprinter 2500
Base Standard Passenger Van 3-Door 3.0L 2987CC V6 DIESEL DOHC Turbocharged
2011
Mercedes-Benz
Sprinter 3500
Base Cab & Chassis 2-Door 3.0L 2987CC V6 DIESEL DOHC Turbocharged
2011
Mercedes-Benz
Sprinter 3500
Base Standard Cargo Van 3-Door 3.0L 2987CC V6 DIESEL DOHC Turbocharged
2011
Mini
Cooper
Base Convertible 2-Door 1.6L 1598CC l4 GAS DOHC Naturally Aspirated
2011
Mini
Cooper
Base Hatchback 2-Door 1.6L 1598CC l4 GAS DOHC Naturally Aspirated
2011
Mini
Cooper
John Cooper Works Convertible 2-Door 1.6L 1598CC l4 GAS DOHC Turbocharged
2011
Mini
Cooper
S Hatchback 2-Door 1.6L 1598CC l4 GAS DOHC Turbocharged
2011
Mitsubishi
Eclipse
GT Coupe 2-Door 3.8L 3828CC 234Cu. In. V6 GAS SOHC Naturally Aspirated
2011
Mitsubishi
Eclipse
Spyder GT-P Convertible 2-Door 3.8L 3828CC 230Cu. In. V6 GAS SOHC Naturally Aspirated
2011
Porsche
Boxster
S Convertible 2-Door 3.4L 3436CC H6 GAS DOHC Naturally Aspirated
2011
Porsche
Boxster
Spyder Convertible 2-Door 3.4L 3436CC H6 GAS DOHC Naturally Aspirated
2011
Porsche
Panamera
4 Hatchback 4-Door 3.6L 3605CC 220Cu. In. V6 GAS DOHC Naturally Aspirated
2011
Porsche
Panamera
4S Hatchback 4-Door 4.8L 4806CC V8 GAS DOHC Naturally Aspirated
2011
Porsche
Panamera
S Hatchback 4-Door 4.8L 4806CC V8 GAS DOHC Naturally Aspirated
2011
Saab
9-3
Aero Convertible 2-Door 2.0L 1985CC l4 GAS DOHC Turbocharged
2011
Saab
9-3
Aero Wagon 4-Door 2.0L 1985CC l4 GAS DOHC Turbocharged
2011
Saab
9-3
Turbo4 Wagon 4-Door 2.0L 1985CC l4 GAS DOHC Turbocharged
2011
Saab
9-3X
Base Wagon 4-Door 2.0L 1985CC l4 GAS DOHC Turbocharged
2011
Saab
9-5
Turbo6 Sedan 4-Door 2.8L 2792CC 170Cu. In. V6 GAS DOHC Turbocharged
2011
Volkswagen
Eos
Comfortline Convertible 2-Door 2.0L 1984CC 121Cu. In. l4 GAS DOHC Turbocharged
2011
Volkswagen
Eos
Highline Convertible 2-Door 2.0L 1984CC 121Cu. In. l4 GAS DOHC Turbocharged
2011
Volkswagen
Eos
Komfort Convertible 2-Door 2.0L 1984CC 121Cu. In. l4 GAS DOHC Turbocharged
2011
Volkswagen
Golf
Base Hatchback 2-Door 2.5L 2480CC 151Cu. In. l5 GAS DOHC Naturally Aspirated
2011
Volkswagen
Golf
Base Hatchback 4-Door 2.5L 2480CC 151Cu. In. l5 GAS DOHC Naturally Aspirated
2011
Volkswagen
Golf
Comfortline Hatchback 4-Door 2.5L 2480CC 151Cu. In. l5 GAS DOHC Naturally Aspirated
2011
Volkswagen
Golf
Highline Hatchback 2-Door 2.5L 2480CC 151Cu. In. l5 GAS DOHC Naturally Aspirated
2011
Volkswagen
Golf
Highline Hatchback 4-Door 2.5L 2480CC 151Cu. In. l5 GAS DOHC Naturally Aspirated
2011
Volkswagen
Golf
Highline Wagon 4-Door 2.5L 2480CC 151Cu. In. l5 GAS DOHC Naturally Aspirated
2011
Volkswagen
Golf
Sportline Hatchback 2-Door 2.5L 2480CC 151Cu. In. l5 GAS DOHC Naturally Aspirated
2011
Volkswagen
Golf
Sportline Hatchback 4-Door 2.5L 2480CC 151Cu. In. l5 GAS DOHC Naturally Aspirated
2011
Volkswagen
Golf
TDI Comfortline Hatchback 4-Door 2.0L 1968CC 120Cu. In. l4 DIESEL DOHC Turbocharged
2011
Volkswagen
Golf
TDI Hatchback 2-Door 2.0L 1968CC 120Cu. In. l4 DIESEL DOHC Turbocharged
2011
Volkswagen
Golf
TDI Highline Hatchback 2-Door 2.0L 1968CC 120Cu. In. l4 DIESEL DOHC Turbocharged
2011
Volkswagen
Golf
TDI Highline Hatchback 4-Door 2.0L 1968CC 120Cu. In. l4 DIESEL DOHC Turbocharged
2011
Volkswagen
Golf
TDI Highline Wagon 4-Door 2.0L 1968CC 120Cu. In. l4 DIESEL DOHC Turbocharged
2011
Volkswagen
Golf
Trendline Hatchback 4-Door 2.5L 2480CC 151Cu. In. l5 GAS DOHC Naturally Aspirated
2011
Volvo
XC90
3.2 Sport Utility 4-Door 3.2L 3192CC l6 GAS DOHC Naturally Aspirated
2011
Volvo
XC90
V8 Sport Utility 4-Door 4.4L 4414CC 269Cu. In. V8 GAS DOHC Naturally Aspirated
2010
Audi
R8
Base Coupe 2-Door 4.2L 4163CC V8 GAS DOHC Naturally Aspirated
2010
Audi
TT Quattro
Base Convertible 2-Door 2.0L 1984CC 121Cu. In. l4 GAS DOHC Turbocharged
2010
Audi
TT Quattro
Base Coupe 2-Door 2.0L 1984CC 121Cu. In. l4 GAS DOHC Turbocharged
2010
Audi
TT Quattro
S Convertible 2-Door 2.0L 1984CC 121Cu. In. l4 GAS DOHC Turbocharged
2010
BMW
128i
Base Convertible 2-Door 3.0L 2996CC l6 GAS DOHC Naturally Aspirated
High Beam and Low Beam
2010
BMW
128i
Base Coupe 2-Door 3.0L 2996CC l6 GAS DOHC Naturally Aspirated
High Beam and Low Beam
2010
BMW
135i
Base Convertible 2-Door 3.0L 2979CC l6 GAS DOHC Turbocharged
2010
BMW
135i
Base Coupe 2-Door 3.0L 2979CC l6 GAS DOHC Turbocharged
2010
BMW
135i
Base Hatchback 2-Door 3.0L 2979CC l6 GAS DOHC Turbocharged
High Beam and Low Beam
2010
BMW
135i
Base Hatchback 4-Door 3.0L 2979CC l6 GAS DOHC Turbocharged
High Beam and Low Beam
2010
BMW
328i
Base Convertible 2-Door 3.0L 2996CC l6 GAS DOHC Naturally Aspirated
High Beam and Low Beam
2010
BMW
328i
Base Sedan 4-Door 3.0L 2996CC l6 GAS DOHC Naturally Aspirated
High Beam and Low Beam
2010
BMW
328i
Base Wagon 4-Door 3.0L 2996CC l6 GAS DOHC Naturally Aspirated
High Beam and Low Beam
2010
BMW
328i xDrive
Base Coupe 2-Door 3.0L 2996CC l6 GAS DOHC Naturally Aspirated
High Beam and Low Beam
2010
BMW
328i xDrive
Base Sedan 4-Door 3.0L 2996CC l6 GAS DOHC Naturally Aspirated
High Beam and Low Beam
2010
BMW
335i
Base Convertible 2-Door 3.0L 2979CC l6 GAS DOHC Turbocharged
High Beam and Low Beam
2010
BMW
335i
Base Sedan 4-Door 3.0L 2979CC l6 GAS DOHC Turbocharged
2010
BMW
335i xDrive
Base Sedan 4-Door 3.0L 2979CC l6 GAS DOHC Turbocharged
2010
BMW
528i
Base Sedan 4-Door 3.0L 2996CC l6 GAS DOHC Naturally Aspirated
High Beam and Low Beam
2010
BMW
528i xDrive
Base Sedan 4-Door 3.0L 2996CC l6 GAS DOHC Naturally Aspirated
High Beam and Low Beam
2010
BMW
535i
Base Sedan 4-Door 3.0L 2979CC l6 GAS DOHC Turbocharged
2010
BMW
535i
Gran Turismo Hatchback 4-Door 3.0L 2979CC 182Cu. In. l6 GAS DOHC Turbocharged
High Beam and Low Beam
2010
BMW
535i GT
Base Hatchback 4-Door 3.0L 2979CC l6 GAS DOHC Turbocharged
Low Beam
2010
BMW
535i xDrive
Base Sedan 4-Door 3.0L 2979CC l6 GAS DOHC Turbocharged
High Beam and Low Beam
2010
BMW
535i xDrive
Base Wagon 4-Door 3.0L 2979CC l6 GAS DOHC Turbocharged
High Beam and Low Beam
2010
BMW
550i
Base Sedan 4-Door 4.8L 4799CC 293Cu. In. V8 GAS DOHC Naturally Aspirated
High Beam and Low Beam
2010
BMW
550i
Base Sedan 4-Door 4.8L 4837CC V8 GAS DOHC Naturally Aspirated
High Beam and Low Beam
2010
BMW
550i GT
Base Hatchback 4-Door 4.4L 4395CC V8 GAS DOHC Turbocharged
2010
BMW
550i GT xDrive
Base Hatchback 4-Door 4.4L 4395CC V8 GAS DOHC Turbocharged
2010
BMW
650i
Base Convertible 2-Door 4.8L 4837CC V8 GAS DOHC Naturally Aspirated
2010
BMW
650i
Base Coupe 2-Door 4.8L 4837CC V8 GAS DOHC Naturally Aspirated
2010
BMW
740i
Base Sedan 4-Door 3.0L 2979CC 182Cu. In. l6 GAS DOHC Turbocharged
High Beam and Low Beam
2010
BMW
740i
Base Sedan 4-Door 4.4L 4395CC 268Cu. In. V8 GAS DOHC Turbocharged
High Beam and Low Beam
2010
BMW
750i xDrive
Base Sedan 4-Door 4.4L 4395CC V8 GAS DOHC Turbocharged
2010
BMW
750Li
Base Sedan 4-Door 4.4L 4395CC V8 GAS DOHC Turbocharged
2010
BMW
750Li xDrive
Base Sedan 4-Door 4.4L 4395CC V8 GAS DOHC Turbocharged
2010
BMW
M3
Base Convertible 2-Door 4.0L 3999CC V8 GAS DOHC Naturally Aspirated
High Beam and Low Beam
2010
BMW
M3
Base Coupe 2-Door 4.0L 3999CC V8 GAS DOHC Naturally Aspirated
2010
BMW
M3
Base Sedan 4-Door 4.0L 3999CC V8 GAS DOHC Naturally Aspirated
2010
BMW
M5
Base Sedan 4-Door 5.0L 4999CC V10 GAS DOHC Naturally Aspirated
High Beam and Low Beam
2010
BMW
M6
Base Convertible 2-Door 5.0L 4999CC V10 GAS DOHC Naturally Aspirated
2010
BMW
M6
Base Coupe 2-Door 5.0L 4999CC V10 GAS DOHC Naturally Aspirated
Low Beam
2010
BMW
X5
M Sport Utility 4-Door 4.4L 4395CC V8 GAS DOHC Turbocharged
2010
BMW
X5
xDrive30i M Sport Sport Utility 4-Door 3.0L 2996CC l6 GAS DOHC Naturally Aspirated
High Beam and Low Beam
2010
BMW
X5
xDrive30i Sport Utility 4-Door 3.0L 2996CC l6 GAS DOHC Naturally Aspirated
2010
BMW
X5
xDrive35d Sport Utility 4-Door 3.0L 2993CC l6 DIESEL DOHC Turbocharged
2010
BMW
X5
xDrive48i M Sport Sport Utility 4-Door 4.8L 4799CC V8 GAS DOHC Naturally Aspirated
High Beam and Low Beam
2010
BMW
X5
xDrive48i Sport Utility 4-Door 4.8L 4837CC V8 GAS DOHC Naturally Aspirated
High Beam and Low Beam
2010
BMW
X6
ActiveHybrid Sport Utility 4-Door 4.4L 4395CC V8 ELECTRIC/GAS DOHC Turbocharged
2010
BMW
X6
M Sport Utility 4-Door 4.4L 4395CC V8 GAS DOHC Turbocharged
2010
BMW
X6
xDrive35iA Sport Utility 4-Door 3.0L 2979CC l6 GAS DOHC Naturally Aspirated
High Beam and Low Beam
2010
BMW
X6
xDrive50i Sport Utility 4-Door 4.4L 4395CC V8 GAS DOHC Turbocharged
High Beam and Low Beam
2010
BMW
X6
xDrive50iA Sport Utility 4-Door 4.4L 4395CC V8 GAS DOHC Turbocharged
High Beam and Low Beam
2010
BMW
Z4
2.5si Convertible 2-Door 2.5L 2494CC 152Cu. In. l6 GAS DOHC Naturally Aspirated
High Beam and Low Beam
2010
BMW
Z4
sDrive30i Convertible 2-Door 3.0L 2996CC l6 GAS DOHC Naturally Aspirated
2010
BMW
Z4
sDrive35i Convertible 2-Door 3.0L 2979CC l6 GAS DOHC Turbocharged
High Beam and Low Beam
2010
Buick
Allure
CX Sedan 4-Door 3.0L 182Cu. In. V6 GAS DOHC Naturally Aspirated
2010
Buick
LaCrosse
CX Sedan 4-Door 2.4L 2384CC 145Cu. In. l4 GAS DOHC Naturally Aspirated
High Beam and Low Beam
2010
Buick
LaCrosse
CX Sedan 4-Door 3.0L 182Cu. In. V6 GAS DOHC Naturally Aspirated
2010
Buick
LaCrosse
CXL Sedan 4-Door 3.0L 182Cu. In. V6 GAS DOHC Naturally Aspirated
2010
Cadillac
CTS
Base Sedan 4-Door 3.0L 182Cu. In. V6 GAS DOHC Naturally Aspirated
2010
Cadillac
CTS
Base Wagon 4-Door 3.0L 182Cu. In. V6 GAS DOHC Naturally Aspirated
2010
Cadillac
CTS
Luxury Wagon 4-Door 3.0L 182Cu. In. V6 GAS DOHC Naturally Aspirated
2010
Cadillac
CTS
Performance Sedan 4-Door 3.0L 182Cu. In. V6 GAS DOHC Naturally Aspirated
2010
Cadillac
CTS
Performance Wagon 4-Door 3.0L 182Cu. In. V6 GAS DOHC Naturally Aspirated
2010
Cadillac
DTS
L Sedan 4-Door 4.6L 281Cu. In. V8 GAS DOHC Naturally Aspirated
High Beam and Low Beam
2010
Cadillac
DTS
Platinum Sedan 4-Door 4.6L 281Cu. In. V8 GAS DOHC Naturally Aspirated
2010
Cadillac
Escalade
Base Sport Utility 4-Door 6.2L 6162CC 376Cu. In. V8 FLEX OHV Naturally Aspirated
High Beam and Low Beam
2010
Cadillac
Escalade
Base Sport Utility 4-Door 6.2L 6162CC 376Cu. In. V8 GAS OHV Naturally Aspirated
High Beam and Low Beam
2010
Cadillac
Escalade
Hybrid Platinum Sport Utility 4-Door 6.0L 5967CC 364Cu. In. V8 ELECTRIC/FLEX OHV Naturally Aspirated
2010
Cadillac
Escalade
Hybrid Sport Utility 4-Door 6.0L 5967CC 364Cu. In. V8 ELECTRIC/FLEX OHV Naturally Aspirated
2010
Cadillac
Escalade
Platinum Sport Utility 4-Door 6.2L 6162CC 376Cu. In. V8 FLEX OHV Naturally Aspirated
High Beam and Low Beam
2010
Cadillac
Escalade ESV
Base Sport Utility 4-Door 6.2L 6162CC 376Cu. In. V8 FLEX OHV Naturally Aspirated
2010
Cadillac
Escalade ESV
Platinum Sport Utility 4-Door 6.2L 6162CC 376Cu. In. V8 GAS OHV Naturally Aspirated
2010
Cadillac
Escalade EXT
Base Crew Cab Pickup 4-Door 6.2L 6162CC 376Cu. In. V8 FLEX OHV Naturally Aspirated
2010
Cadillac
STS
Base Sedan 4-Door 4.6L 281Cu. In. V8 GAS DOHC Naturally Aspirated
2010
Cadillac
STS
Base Sedan 4-Door 4.6L 4565CC 279Cu. In. V8 GAS DOHC Naturally Aspirated
2010
Chevrolet
Corvette
Base Coupe 2-Door 6.2L 6162CC 376Cu. In. V8 GAS OHV Naturally Aspirated
High Beam and Low Beam
2010
Chevrolet
Corvette
Grand Sport Coupe 2-Door 6.2L 6162CC 376Cu. In. V8 GAS OHV Naturally Aspirated
High Beam and Low Beam
2010
Chevrolet
Corvette
Z06 Coupe 2-Door 7.0L 7011CC 427Cu. In. V8 GAS OHV Naturally Aspirated
High Beam and Low Beam
2010
Chrysler
300
C Lujo Sedan 4-Door 5.7L 345Cu. In. V8 GAS OHV Naturally Aspirated
2010
Chrysler
300
C Sedan 4-Door 5.7L 345Cu. In. V8 GAS OHV Naturally Aspirated
2010
Chrysler
300
Limited Sedan 4-Door 3.5L 3497CC 215Cu. In. V6 GAS SOHC Naturally Aspirated
2010
Chrysler
300
S Sedan 4-Door 3.5L 3497CC 215Cu. In. V6 GAS SOHC Naturally Aspirated
2010
Chrysler
300
S Sedan 4-Door 5.7L 345Cu. In. V8 GAS OHV Naturally Aspirated
2010
Chrysler
Town & Country
Limited Mini Passenger Van 4-Door 4.0L 3952CC 241Cu. In. V6 GAS SOHC Naturally Aspirated
2010
Chrysler
Town & Country
LX Mini Passenger Van 4-Door 3.3L 3301CC 201Cu. In. V6 FLEX OHV Naturally Aspirated
2010
Chrysler
Town & Country
Walter P. Chrysler Signature Series Mini Passenger Van 4-Door 3.8L 3778CC 231Cu. In. V6 GAS OHV Naturally Aspirated
2010
Dodge
Challenger
R/T Coupe 2-Door 5.7L 345Cu. In. V8 GAS OHV Naturally Aspirated
2010
Dodge
Challenger
SE Coupe 2-Door 3.5L 3497CC 215Cu. In. V6 GAS SOHC Naturally Aspirated
2010
Dodge
Challenger
SRT8 Coupe 2-Door 6.1L 6059CC 370Cu. In. V8 GAS OHV Naturally Aspirated
2010
Dodge
Challenger
SXT Coupe 2-Door 3.5L 3497CC 215Cu. In. V6 GAS SOHC Naturally Aspirated
2010
Dodge
Charger
SRT8 Sedan 4-Door 6.1L 6059CC 370Cu. In. V8 GAS OHV Naturally Aspirated
High Beam and Low Beam
2010
Dodge
Viper
SRT-10 ACR Coupe 2-Door 8.4L 8448CC 515Cu. In. V10 GAS OHV Naturally Aspirated
High Beam and Low Beam
2010
Dodge
Viper
SRT-10 Convertible 2-Door 8.4L 8448CC 515Cu. In. V10 GAS OHV Naturally Aspirated
2010
Dodge
Viper
SRT-10 Coupe 2-Door 8.4L 8448CC 515Cu. In. V10 GAS OHV Naturally Aspirated
High Beam and Low Beam
2010
Freightliner
Sprinter 2500
Base Standard Cargo Van 3-Door 3.0L 2987CC V6 DIESEL DOHC Turbocharged
2010
Freightliner
Sprinter 3500
Base Cab & Chassis 2-Door 3.0L 2987CC V6 DIESEL DOHC Turbocharged
2010
Hyundai
Genesis
3.8 Sedan 4-Door 3.8L 3778CC V6 GAS DOHC Naturally Aspirated
2010
Hyundai
Genesis
4.6 Sedan 4-Door 4.6L 4627CC V8 GAS DOHC Naturally Aspirated
2010
Hyundai
Genesis Coupe
2.0T Coupe 2-Door 2.0L 1998CC 122Cu. In. l4 GAS DOHC Turbocharged
2010
Hyundai
Genesis Coupe
2.0T GT Coupe 2-Door 2.0L 1998CC 122Cu. In. l4 GAS DOHC Turbocharged
2010
Hyundai
Genesis Coupe
2.0T Premium Coupe 2-Door 2.0L 1998CC 122Cu. In. l4 GAS DOHC Turbocharged
2010
Hyundai
Genesis Coupe
2.0T R-Spec Coupe 2-Door 2.0L 1998CC 122Cu. In. l4 GAS DOHC Turbocharged
2010
Hyundai
Genesis Coupe
2.0T Track Coupe 2-Door 2.0L 1998CC 122Cu. In. l4 GAS DOHC Turbocharged
2010
Hyundai
Genesis Coupe
3.8 Coupe 2-Door 3.8L 3778CC V6 GAS DOHC Naturally Aspirated
2010
Jaguar
XF
Base Sedan 4-Door 4.2L 4196CC V8 GAS DOHC Naturally Aspirated
2010
Jaguar
XF
Premium Luxury Sedan 4-Door 5.0L 5000CC V8 GAS DOHC Naturally Aspirated
2010
Jaguar
XF
Premium Sedan 4-Door 5.0L 5000CC V8 GAS DOHC Naturally Aspirated
2010
Jaguar
XF
Supercharged Sedan 4-Door 5.0L 5000CC V8 GAS DOHC Supercharged
2010
Jaguar
XFR
Base Sedan 4-Door 5.0L 5000CC V8 GAS DOHC Supercharged
2010
Jaguar
XK
Base Convertible 2-Door 5.0L 5000CC V8 GAS DOHC Naturally Aspirated
2010
Jaguar
XK
Base Coupe 2-Door 5.0L 5000CC V8 GAS DOHC Naturally Aspirated
2010
Jaguar
XKR
Base Convertible 2-Door 5.0L 5000CC V8 GAS DOHC Supercharged
2010
Jeep
Commander
Limited Premium Sport Utility 4-Door 5.7L 345Cu. In. V8 GAS OHV Naturally Aspirated
2010
Jeep
Commander
Limited Sport Utility 4-Door 5.7L 345Cu. In. V8 GAS OHV Naturally Aspirated
2010
Jeep
Commander
Sport Sport Utility 4-Door 3.7L 226Cu. In. V6 GAS SOHC Naturally Aspirated
2010
Jeep
Commander
Sport Sport Utility 4-Door 5.7L 345Cu. In. V8 GAS OHV Naturally Aspirated
2010
Jeep
Grand Cherokee
Laredo Sport Utility 4-Door 3.0L 2985CC 182Cu. In. V6 DIESEL DOHC Turbocharged
2010
Jeep
Grand Cherokee
Laredo Sport Utility 4-Door 5.7L 345Cu. In. V8 GAS OHV Naturally Aspirated
2010
Jeep
Grand Cherokee
Limited Sport Utility 4-Door 3.0L 2985CC 182Cu. In. V6 DIESEL DOHC Turbocharged
2010
Jeep
Grand Cherokee
Limited Sport Utility 4-Door 3.7L 226Cu. In. V6 GAS SOHC Naturally Aspirated
2010
Jeep
Grand Cherokee
Limited Sport Utility 4-Door 5.7L 345Cu. In. V8 GAS OHV Naturally Aspirated
2010
Jeep
Grand Cherokee
North Edition Sport Utility 4-Door 3.7L 226Cu. In. V6 GAS SOHC Naturally Aspirated
2010
Jeep
Grand Cherokee
S Limited Sport Utility 4-Door 5.7L 345Cu. In. V8 GAS OHV Naturally Aspirated
2010
Jeep
Grand Cherokee
SRT Sport Utility 4-Door 6.1L 6059CC 370Cu. In. V8 GAS OHV Naturally Aspirated
2010
Jeep
Grand Cherokee
SRT8 Sport Utility 4-Door 6.1L 6059CC 370Cu. In. V8 GAS OHV Naturally Aspirated
2010
Kia
Optima
EX Sedan 4-Door 2.4L 2359CC l4 GAS DOHC Naturally Aspirated
2010
Kia
Optima
LX Sedan 4-Door 2.4L 2359CC l4 GAS DOHC Naturally Aspirated
2010
Kia
Optima
SX Sedan 4-Door 2.7L 2656CC V6 GAS DOHC Naturally Aspirated
2010
Lamborghini
Gallardo
LP550-2 Valentino Balboni Coupe 2-Door 5.2L 5204CC V10 GAS DOHC Naturally Aspirated
2010
Lamborghini
Gallardo
LP560-4 Coupe 2-Door 5.2L 5204CC V10 GAS DOHC Naturally Aspirated
2010
Lamborghini
Gallardo
LP560-4 Spyder Convertible 2-Door 5.2L 5204CC V10 GAS DOHC Naturally Aspirated
2010
Land Rover
LR2
HSE Premium Sport Utility 4-Door 3.2L 3192CC l6 GAS DOHC Naturally Aspirated
2010
Land Rover
LR2
HSE Sport Utility 4-Door 3.2L 3192CC l6 GAS DOHC Naturally Aspirated
2010
Lincoln
Town Car
Executive L Limousine 4-Door 4.6L 281Cu. In. V8 GAS SOHC Naturally Aspirated
2010
Lincoln
Town Car
Executive L Sedan 4-Door 4.6L 281Cu. In. V8 FLEX SOHC Naturally Aspirated
2010
Lincoln
Town Car
Executive L Sedan 4-Door 4.6L 281Cu. In. V8 GAS SOHC Naturally Aspirated
2010
Mercedes-Benz
CL550
4Matic Coupe 2-Door 5.5L 5461CC V8 GAS DOHC Naturally Aspirated
2010
Mercedes-Benz
CL600
Base Coupe 2-Door 5.5L 5513CC 336Cu. In. V12 GAS SOHC Turbocharged
2010
Mercedes-Benz
CL63 AMG
Base Coupe 2-Door 6.3L 6208CC V8 GAS DOHC Naturally Aspirated
2010
Mercedes-Benz
CL65 AMG
Base Coupe 2-Door 6.0L 5980CC 365Cu. In. V12 GAS SOHC Turbocharged
2010
Mercedes-Benz
G55 AMG
Base Sport Utility 4-Door 5.5L 5439CC 335Cu. In. V8 GAS SOHC Supercharged
2010
Mercedes-Benz
G550
Base Sport Utility 4-Door 5.5L 5461CC V8 GAS DOHC Naturally Aspirated
2010
Mercedes-Benz
S550
4Matic Sedan 4-Door 5.5L 5461CC V8 GAS DOHC Naturally Aspirated
2010
Mercedes-Benz
S550
Base Sedan 4-Door 5.5L 5461CC V8 GAS DOHC Naturally Aspirated
2010
Mercedes-Benz
S600
Base Sedan 4-Door 5.5L 5513CC 336Cu. In. V12 GAS SOHC Turbocharged
2010
Mercedes-Benz
S65 AMG
Base Sedan 4-Door 6.0L 5980CC 365Cu. In. V12 GAS SOHC Turbocharged
2010
Mercedes-Benz
SL550
Base Convertible 2-Door 5.5L 5461CC V8 GAS DOHC Naturally Aspirated
2010
Mercedes-Benz
SL600
Base Convertible 2-Door 5.5L 5513CC 336Cu. In. V12 GAS SOHC Turbocharged
2010
Mercedes-Benz
SL63 AMG
Base Convertible 2-Door 6.2L 6208CC 379Cu. In. V8 GAS SOHC Naturally Aspirated
2010
Mercedes-Benz
SL63 AMG
Base Convertible 2-Door 6.3L 6208CC V8 GAS DOHC Naturally Aspirated
2010
Mercedes-Benz
Sprinter 2500
Base Standard Cargo Van 3-Door 3.0L 2987CC V6 DIESEL DOHC Turbocharged
2010
Mini
Cooper
John Cooper Works Hatchback 2-Door 1.6L 1598CC l4 GAS DOHC Turbocharged
2010
Mini
Cooper
S Hatchback 2-Door 1.6L 1598CC l4 GAS DOHC Turbocharged
2010
Porsche
Boxster
S Convertible 2-Door 3.4L 3387CC H6 GAS DOHC Naturally Aspirated
2010
Porsche
Panamera
4S Hatchback 4-Door 4.8L 4806CC V8 GAS DOHC Naturally Aspirated
2010
Porsche
Panamera
S Hatchback 4-Door 4.8L 4806CC V8 GAS DOHC Naturally Aspirated
2010
Porsche
Panamera
Turbo Hatchback 4-Door 4.8L 4806CC V8 GAS DOHC Turbocharged
2010
Saab
9-3
2.0T Convertible 2-Door 2.0L 1985CC l4 GAS DOHC Turbocharged
2010
Saab
9-3
2.0T Sedan 4-Door 2.0L 1985CC l4 GAS DOHC Turbocharged
2010
Saab
9-3
2.0T Wagon 4-Door 2.0L 1985CC l4 GAS DOHC Turbocharged
2010
Saab
9-3
Aero Wagon 4-Door 2.0L 1985CC l4 GAS DOHC Turbocharged
2010
Saab
9-3X
Base Wagon 4-Door 2.0L 1985CC l4 GAS DOHC Turbocharged
2010
Volkswagen
Eos
Comfortline Convertible 2-Door 2.0L 1984CC 121Cu. In. l4 GAS DOHC Turbocharged
2010
Volkswagen
Eos
Highline Convertible 2-Door 2.0L 1984CC 121Cu. In. l4 GAS DOHC Turbocharged
2010
Volkswagen
Eos
Komfort Convertible 2-Door 2.0L 1984CC 121Cu. In. l4 GAS DOHC Turbocharged
2010
Volkswagen
Eos
Lux Convertible 2-Door 2.0L 1984CC 121Cu. In. l4 GAS DOHC Turbocharged
2010
Volkswagen
Golf
Base Hatchback 2-Door 2.5L 2480CC 151Cu. In. l5 GAS DOHC Naturally Aspirated
2010
Volkswagen
Golf
Base Hatchback 4-Door 2.5L 2480CC 151Cu. In. l5 GAS DOHC Naturally Aspirated
2010
Volkswagen
Golf
Comfortline Hatchback 2-Door 2.5L 2480CC 151Cu. In. l5 GAS DOHC Naturally Aspirated
2010
Volkswagen
Golf
Comfortline Wagon 4-Door 2.5L 2480CC 151Cu. In. l5 GAS DOHC Naturally Aspirated
2010
Volkswagen
Golf
Highline Hatchback 4-Door 2.5L 2480CC 151Cu. In. l5 GAS DOHC Naturally Aspirated
2010
Volkswagen
Golf
Highline Wagon 4-Door 2.5L 2480CC 151Cu. In. l5 GAS DOHC Naturally Aspirated
2010
Volkswagen
Golf
TDI Hatchback 4-Door 2.0L 1968CC 120Cu. In. l4 DIESEL DOHC Turbocharged
2010
Volkswagen
Golf
Trendline Hatchback 2-Door 2.5L 2480CC 151Cu. In. l5 GAS DOHC Naturally Aspirated
2010
Volkswagen
Golf
Trendline Hatchback 4-Door 2.5L 2480CC 151Cu. In. l5 GAS DOHC Naturally Aspirated
2010
Volkswagen
GTI
Base Hatchback 2-Door 2.0L 1984CC 121Cu. In. l4 GAS DOHC Turbocharged
2010
Volkswagen
GTI
Base Hatchback 4-Door 2.0L 1984CC 121Cu. In. l4 GAS DOHC Turbocharged
2010
Volvo
XC90
3.2 Sport Utility 4-Door 3.2L 3192CC l6 GAS DOHC Naturally Aspirated
2009
Audi
Q7
Base Sport Utility 4-Door 3.6L 3597CC 219Cu. In. V6 GAS DOHC Naturally Aspirated
2009
Audi
Q7
Elite Sport Utility 4-Door 4.2L 4163CC V8 DIESEL DOHC Turbocharged
High Beam and Low Beam
2009
Audi
Q7
Elite Sport Utility 4-Door 4.2L 4163CC V8 GAS DOHC Naturally Aspirated
High Beam and Low Beam
2009
Audi
Q7
Luxury Sport Utility 4-Door 4.2L 4163CC V8 GAS DOHC Naturally Aspirated
High Beam and Low Beam
2009
Audi
Q7
Premium Sport Utility 4-Door 4.2L 4163CC V8 GAS DOHC Naturally Aspirated
2009
Audi
Q7
TDI Elite Sport Utility 4-Door 3.0L 2967CC V6 DIESEL Turbocharged
High Beam and Low Beam
2009
Audi
Q7
TDI Luxury Sport Utility 4-Door 3.0L 2967CC V6 DIESEL Turbocharged
High Beam and Low Beam
2009
Audi
Q7
TDI Sport Utility 4-Door 3.0L 2967CC 181Cu. In. V6 DIESEL DOHC Turbocharged
High Beam and Low Beam
2009
Audi
R8
Base Coupe 2-Door 4.2L 4163CC V8 GAS DOHC Naturally Aspirated
2009
Audi
TT
Base Convertible 2-Door 2.0L 1984CC 121Cu. In. l4 GAS DOHC Turbocharged
High Beam and Low Beam
2009
Audi
TT
Base Coupe 2-Door 2.0L 1984CC 121Cu. In. l4 GAS DOHC Turbocharged
High Beam and Low Beam
2009
Audi
TT Quattro
Base Convertible 2-Door 2.0L 1984CC 121Cu. In. l4 GAS DOHC Turbocharged
2009
Audi
TT Quattro
Base Convertible 2-Door 3.2L 3189CC 195Cu. In. V6 GAS DOHC Naturally Aspirated
2009
Audi
TT Quattro
Base Coupe 2-Door 3.2L 3189CC 195Cu. In. V6 GAS DOHC Naturally Aspirated
High Beam and Low Beam
2009
Audi
TT Quattro
S Convertible 2-Door 2.0L 1984CC 121Cu. In. l4 GAS DOHC Turbocharged
High Beam and Low Beam
2009
BMW
128i
Base Convertible 2-Door 3.0L 2996CC l6 GAS DOHC Naturally Aspirated
High Beam and Low Beam
2009
BMW
128i
Base Coupe 2-Door 3.0L 2996CC l6 GAS DOHC Naturally Aspirated
High Beam and Low Beam
2009
BMW
135i
Base Convertible 2-Door 3.0L 2979CC l6 GAS DOHC Turbocharged
High Beam and Low Beam
2009
BMW
135i
Base Hatchback 2-Door 3.0L 2979CC l6 GAS DOHC Turbocharged
High Beam and Low Beam
2009
BMW
135i
Base Hatchback 4-Door 3.0L 2979CC l6 GAS DOHC Turbocharged
High Beam and Low Beam
2009
BMW
328i
Base Convertible 2-Door 3.0L 2996CC l6 GAS DOHC Naturally Aspirated
2009
BMW
328i
Base Coupe 2-Door 3.0L 2996CC l6 GAS DOHC Naturally Aspirated
2009
BMW
328i
Base Sedan 4-Door 3.0L 2996CC l6 GAS DOHC Naturally Aspirated
High Beam and Low Beam
2009
BMW
328i
Base Wagon 4-Door 3.0L 2996CC l6 GAS DOHC Naturally Aspirated
High Beam and Low Beam
2009
BMW
328i xDrive
Base Coupe 2-Door 3.0L 2996CC l6 GAS DOHC Naturally Aspirated
High Beam and Low Beam
2009
BMW
328i xDrive
Base Sedan 4-Door 3.0L 2996CC l6 GAS DOHC Naturally Aspirated
2009
BMW
335d
Base Sedan 4-Door 3.0L 2993CC l6 DIESEL DOHC Turbocharged
High Beam and Low Beam
2009
BMW
335i
Base Convertible 2-Door 3.0L 2979CC l6 GAS DOHC Turbocharged
2009
BMW
335i
Base Coupe 2-Door 3.0L 2979CC l6 GAS DOHC Turbocharged
2009
BMW
335i
Base Sedan 4-Door 3.0L 2979CC l6 GAS DOHC Turbocharged
High Beam and Low Beam
2009
BMW
335i xDrive
Base Sedan 4-Door 3.0L 2979CC l6 GAS DOHC Turbocharged
High Beam and Low Beam
2009
BMW
528i
Base Sedan 4-Door 3.0L 2996CC l6 GAS DOHC Naturally Aspirated
High Beam and Low Beam
2009
BMW
535i
Base Wagon 4-Door 3.0L 2979CC l6 GAS DOHC Turbocharged
High Beam and Low Beam
2009
BMW
535i xDrive
Base Sedan 4-Door 3.0L 2979CC l6 GAS DOHC Turbocharged