Accessory Drive Belt Tensioner Pulley-Natural Dayco 89052
| | |
| --- | --- |
| Brand/Part #: | Dayco 70720258-DAY-6956-89052 |
| Location: | Farmington, Michigan, US |
| Ship To Locations: | US - FREE SHIPPING |
Accessory Drive Belt Tensioner Pulley-Natural Dayco 89052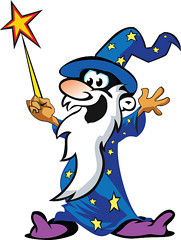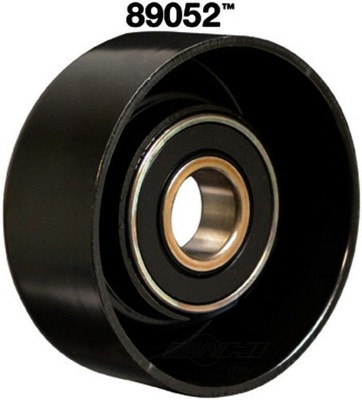 Seller & Payment Information
Seller name:
wizardautoparts
We Accept:

Customer Support
If you have questions about the product or your order please contact us via eBay Messages for assistance. Thank you
Business Hours: 
9-3:30 EST M-F 8-11 Sat
Shipping & Handling
Shipping Service:
Please refer the shipping section
Shipping Cost:
Please refer the shipping section
Ship-to location:
Please refer the shipping section
Order Processing Time:
1 business day
About the Part
Part Number: 89052
For additional product information please refer to items specifics or contact us.
About the Brand
About the Seller
DISCLOSURE: WE SHIP USPS, UPS, & FEDEX. UPS DOES NOT SHIP TO PO BOXES. PLEASE NO PO BOX ADDRESSES. Please give us a physical street address to ship the product to. Wizard Auto Parts is not responsible for packages that are shipped to a PO Box and returned to us. Buyers are responsible for return shipping charges if a package gets returned to Wizard Auto due to a PO Box issue. Thank you for your cooperation and understanding.
DISCLOSURE: Please allow 24-48 hours for email responses. Thank you for your patience.
DISCLOSURE: PHOTOS DO NOT REPRESENT ACTUAL PART. STOCK PHOTOS ONLY. Listings are generic listings and not always 100% accurate. Please Call or Email us for details regarding parts before ordering.
Canada Customs requires Canadian recipients to pay applicable duties and taxes on each shipment entering Canada. These charges may include PST, GST, HST, duties and other taxes of goods (e.g. excise tax). A brokerage fee is also charged to process shipments and present the requisite customs paperwork to Canada Customs on the importer's behalf. Your order will be shipped under UPS's e-Tailer Brokerage Program (eBP), where eligible shipments imported into Canada for non-commercial purposes and valued under CAD$ 200 shipped via UPS Standard service are subject to a reduced brokerage fee of CAD$ 10, plus any applicable duties and taxes. Shipments valued at CAD$200 and above and/or being imported to Canada for commercial purposes and/or subject to specialized clearance may incur additional fees. Please, be aware that UPS will request payment of these charges at the time of delivery. You have the ability to call UPS ahead of time to pay these charges, eliminating the need for payment on delivery.
Return Policy
Return shipping paid by:
Seller
Item must be returned within:
30 Days
Refund will be given as:
Money Back
Restocking Fee: No
Returns Accepted: Returns Accepted
Item must be returned within: 30 Days
Refund will be given as: Money Back
Return policy details:
Return shipping will be paid by: Seller
Quantity: 1
SKU: DAY:89052
Brand: Dayco
Manufacturer Part Number: 89052
Bearing Width: 12 mm
Fitment Type: Performance/Custom
Pulley Width: 27
Pulley Outside Diameter: 70
Flat: Y
Belt Type: Serpentine
Material: Steel
Number of Bearings: 1
Max Belt Width: 06 Rib
Bearing Inner Diameter 1: 17 mm
SME: _14956
UPC: 036687308795
SKU: 70720258-DAY-6956-89052
Accessory Drive Belt Tensioner Pulley-Natural Dayco 89052 fits on the following vehicles. This is for your reference only, please check your auto manual to make sure it fits.
YEAR
MAKE
MODEL
TRIM
NOTES
2018
Buick
Enclave
Avenir Sport Utility 4-Door 3.6L 3564CC 217Cu. In. V6 GAS DOHC Naturally Aspirated
[Drive Belt Tensioner Pulley] Quantity needed per vehicle: 1
2018
Buick
Enclave
Base Sport Utility 4-Door 3.6L 3564CC 217Cu. In. V6 GAS DOHC Naturally Aspirated
[Drive Belt Tensioner Pulley] Quantity needed per vehicle: 1
2018
Buick
Enclave
Essence Sport Utility 4-Door 3.6L 3564CC 217Cu. In. V6 GAS DOHC Naturally Aspirated
[Drive Belt Tensioner Pulley] Quantity needed per vehicle: 1
2018
Buick
Enclave
Premium Sport Utility 4-Door 3.6L 3564CC 217Cu. In. V6 GAS DOHC Naturally Aspirated
[Drive Belt Tensioner Pulley] Quantity needed per vehicle: 1
2018
Buick
Encore
Base Sport Utility 4-Door 1.4L 1364CC 83Cu. In. l4 GAS DOHC Turbocharged
[Drive Belt Tensioner Pulley] Quantity needed per vehicle: 1
2018
Buick
Encore
CX Sport Utility 4-Door 1.4L 1364CC 83Cu. In. l4 GAS DOHC Turbocharged
[Drive Belt Tensioner Pulley] Quantity needed per vehicle: 1
2018
Buick
Encore
CXL Sport Utility 4-Door 1.4L 1364CC 83Cu. In. l4 GAS DOHC Turbocharged
[Drive Belt Tensioner Pulley] Quantity needed per vehicle: 1
2018
Buick
Encore
Essence Sport Utility 4-Door 1.4L 1364CC 83Cu. In. l4 GAS DOHC Turbocharged
[Drive Belt Tensioner Pulley] Quantity needed per vehicle: 1
2018
Buick
Encore
Preferred II Sport Utility 4-Door 1.4L 1364CC 83Cu. In. l4 GAS DOHC Turbocharged
[Drive Belt Tensioner Pulley] Quantity needed per vehicle: 1
2018
Buick
Encore
Preferred Sport Utility 4-Door 1.4L 1364CC 83Cu. In. l4 GAS DOHC Turbocharged
[Drive Belt Tensioner Pulley] Quantity needed per vehicle: 1
2018
Buick
Encore
Premium Sport Utility 4-Door 1.4L 1364CC 83Cu. In. l4 GAS DOHC Turbocharged
[Drive Belt Tensioner Pulley] Quantity needed per vehicle: 1
2018
Buick
Encore
Sport Touring Sport Utility 4-Door 1.4L 1364CC 83Cu. In. l4 GAS DOHC Turbocharged
[Drive Belt Tensioner Pulley] Quantity needed per vehicle: 1
2018
Cadillac
XTS
Base Sedan 4-Door 3.6L 3564CC 217Cu. In. V6 GAS DOHC Naturally Aspirated
[Drive Belt Tensioner Pulley] Quantity needed per vehicle: 1
2018
Cadillac
XTS
Livery Hearse 4-Door 3.6L 3564CC 217Cu. In. V6 GAS DOHC Naturally Aspirated
[Drive Belt Tensioner Pulley] Quantity needed per vehicle: 1
2018
Cadillac
XTS
Livery Limousine 4-Door 3.6L 3564CC 217Cu. In. V6 GAS DOHC Naturally Aspirated
[Drive Belt Tensioner Pulley] Quantity needed per vehicle: 1
2018
Cadillac
XTS
Livery Sedan 4-Door 3.6L 3564CC 217Cu. In. V6 GAS DOHC Naturally Aspirated
[Drive Belt Tensioner Pulley] Quantity needed per vehicle: 1
2018
Cadillac
XTS
Luxury Sedan 4-Door 3.6L 3564CC 217Cu. In. V6 GAS DOHC Naturally Aspirated
[Drive Belt Tensioner Pulley] Quantity needed per vehicle: 1
2018
Cadillac
XTS
Platinum Sedan 4-Door 3.6L 3564CC 217Cu. In. V6 GAS DOHC Naturally Aspirated
[Drive Belt Tensioner Pulley] Quantity needed per vehicle: 1
2018
Cadillac
XTS
Premium Luxury Sedan 4-Door 3.6L 3564CC 217Cu. In. V6 GAS DOHC Naturally Aspirated
[Drive Belt Tensioner Pulley] Quantity needed per vehicle: 1
2018
Cadillac
XTS
Vsport Platinum Sedan 4-Door 3.6L 3564CC 217Cu. In. V6 GAS DOHC Turbocharged
[Drive Belt Tensioner Pulley] Quantity needed per vehicle: 1
2018
Chevrolet
Cruze
L Sedan 4-Door 1.4L 1399CC 85Cu. In. l4 GAS DOHC Turbocharged
[Drive Belt Tensioner Pulley] Quantity needed per vehicle: 1
2018
Chevrolet
Cruze
LS Sedan 4-Door 1.4L 1399CC 85Cu. In. l4 GAS DOHC Turbocharged
[Drive Belt Tensioner Pulley] Quantity needed per vehicle: 1
2018
Chevrolet
Cruze
LT Hatchback 4-Door 1.4L 1399CC 85Cu. In. l4 GAS DOHC Turbocharged
[Drive Belt Tensioner Pulley] Quantity needed per vehicle: 1
2018
Chevrolet
Cruze
LT Sedan 4-Door 1.4L 1399CC 85Cu. In. l4 GAS DOHC Turbocharged
[Drive Belt Tensioner Pulley] Quantity needed per vehicle: 1
2018
Chevrolet
Cruze
Premier Hatchback 4-Door 1.4L 1399CC 85Cu. In. l4 GAS DOHC Turbocharged
[Drive Belt Tensioner Pulley] Quantity needed per vehicle: 1
2018
Chevrolet
Cruze
Premier Sedan 4-Door 1.4L 1399CC 85Cu. In. l4 GAS DOHC Turbocharged
[Drive Belt Tensioner Pulley] Quantity needed per vehicle: 1
2018
Chevrolet
Impala
LS Sedan 4-Door 3.6L 3564CC 217Cu. In. V6 FLEX DOHC Naturally Aspirated
[Drive Belt Tensioner Pulley] Quantity needed per vehicle: 1
2018
Chevrolet
Impala
LT Sedan 4-Door 3.6L 3564CC 217Cu. In. V6 FLEX DOHC Naturally Aspirated
[Drive Belt Tensioner Pulley] Quantity needed per vehicle: 1
2018
Chevrolet
Impala
Premier Sedan 4-Door 3.6L 3564CC 217Cu. In. V6 FLEX DOHC Naturally Aspirated
[Drive Belt Tensioner Pulley] Quantity needed per vehicle: 1
2018
Chevrolet
Traverse
High Country Sport Utility 4-Door 3.6L 3564CC 217Cu. In. V6 GAS DOHC Naturally Aspirated
[Drive Belt Tensioner Pulley] Quantity needed per vehicle: 1
2018
Chevrolet
Traverse
L Sport Utility 4-Door 3.6L 3564CC 217Cu. In. V6 GAS DOHC Naturally Aspirated
[Drive Belt Tensioner Pulley] Quantity needed per vehicle: 1
2018
Chevrolet
Traverse
LS Sport Utility 4-Door 3.6L 3564CC 217Cu. In. V6 GAS DOHC Naturally Aspirated
[Drive Belt Tensioner Pulley] Quantity needed per vehicle: 1
2018
Chevrolet
Traverse
LT Sport Utility 4-Door 3.6L 3564CC 217Cu. In. V6 GAS DOHC Naturally Aspirated
[Drive Belt Tensioner Pulley] Quantity needed per vehicle: 1
2018
Chevrolet
Traverse
Premier Sport Utility 4-Door 3.6L 3564CC 217Cu. In. V6 GAS DOHC Naturally Aspirated
[Drive Belt Tensioner Pulley] Quantity needed per vehicle: 1
2017
Buick
Enclave
Convenience Sport Utility 4-Door 3.6L 3564CC 217Cu. In. V6 GAS DOHC Naturally Aspirated
[Drive Belt Tensioner Pulley] Quantity needed per vehicle: 1
2017
Buick
Enclave
Leather Sport Utility 4-Door 3.6L 3564CC 217Cu. In. V6 GAS DOHC Naturally Aspirated
[Drive Belt Tensioner Pulley] Quantity needed per vehicle: 1
2017
Buick
Enclave
Premium Sport Utility 4-Door 3.6L 3564CC 217Cu. In. V6 GAS DOHC Naturally Aspirated
[Drive Belt Tensioner Pulley] Quantity needed per vehicle: 1
2017
Buick
Encore
Base Sport Utility 4-Door 1.4L 1364CC 83Cu. In. l4 GAS DOHC Turbocharged
[Drive Belt Tensioner Pulley] Quantity needed per vehicle: 1
2017
Buick
Encore
CX Sport Utility 4-Door 1.4L 1364CC 83Cu. In. l4 GAS DOHC Turbocharged
[Drive Belt Tensioner Pulley] Quantity needed per vehicle: 1
2017
Buick
Encore
CXL Sport Utility 4-Door 1.4L 1364CC 83Cu. In. l4 GAS DOHC Turbocharged
[Drive Belt Tensioner Pulley] Quantity needed per vehicle: 1
2017
Buick
Encore
Essence Sport Utility 4-Door 1.4L 1364CC 83Cu. In. l4 GAS DOHC Turbocharged
[Drive Belt Tensioner Pulley] Quantity needed per vehicle: 1
2017
Buick
Encore
Preferred II Sport Utility 4-Door 1.4L 1364CC 83Cu. In. l4 GAS DOHC Turbocharged
[Drive Belt Tensioner Pulley] Quantity needed per vehicle: 1
2017
Buick
Encore
Preferred Sport Utility 4-Door 1.4L 1364CC 83Cu. In. l4 GAS DOHC Turbocharged
[Drive Belt Tensioner Pulley] Quantity needed per vehicle: 1
2017
Buick
Encore
Premium Sport Utility 4-Door 1.4L 1364CC 83Cu. In. l4 GAS DOHC Turbocharged
[Drive Belt Tensioner Pulley] Quantity needed per vehicle: 1
2017
Buick
Encore
Sport Touring Sport Utility 4-Door 1.4L 1364CC 83Cu. In. l4 GAS DOHC Turbocharged
[Drive Belt Tensioner Pulley] Quantity needed per vehicle: 1
2017
Cadillac
XTS
Base Sedan 4-Door 3.6L 3564CC 217Cu. In. V6 GAS DOHC Naturally Aspirated
[Drive Belt Tensioner Pulley] Quantity needed per vehicle: 1
2017
Cadillac
XTS
Livery Hearse 4-Door 3.6L 3564CC 217Cu. In. V6 GAS DOHC Naturally Aspirated
[Drive Belt Tensioner Pulley] Quantity needed per vehicle: 1
2017
Cadillac
XTS
Livery Limousine 4-Door 3.6L 3564CC 217Cu. In. V6 GAS DOHC Naturally Aspirated
[Drive Belt Tensioner Pulley] Quantity needed per vehicle: 1
2017
Cadillac
XTS
Luxury Sedan 4-Door 3.6L 3564CC 217Cu. In. V6 GAS DOHC Naturally Aspirated
[Drive Belt Tensioner Pulley] Quantity needed per vehicle: 1
2017
Cadillac
XTS
Platinum Sedan 4-Door 3.6L 3564CC 217Cu. In. V6 GAS DOHC Naturally Aspirated
[Drive Belt Tensioner Pulley] Quantity needed per vehicle: 1
2017
Cadillac
XTS
Premium Luxury Sedan 4-Door 3.6L 3564CC 217Cu. In. V6 GAS DOHC Naturally Aspirated
[Drive Belt Tensioner Pulley] Quantity needed per vehicle: 1
2017
Cadillac
XTS
Premium Sedan 4-Door 3.6L 3564CC 217Cu. In. V6 GAS DOHC Naturally Aspirated
[Drive Belt Tensioner Pulley] Quantity needed per vehicle: 1
2017
Cadillac
XTS
Vsport Platinum Sedan 4-Door 3.6L 3564CC 217Cu. In. V6 GAS DOHC Turbocharged
[Drive Belt Tensioner Pulley] Quantity needed per vehicle: 1
2017
Cadillac
XTS
Vsport Premium Luxury Sedan 4-Door 3.6L 3564CC 217Cu. In. V6 GAS DOHC Turbocharged
[Drive Belt Tensioner Pulley] Quantity needed per vehicle: 1
2017
Chevrolet
Cruze
L Sedan 4-Door 1.4L 1399CC 85Cu. In. l4 GAS DOHC Turbocharged
[Drive Belt Tensioner Pulley] VIN: M; Quantity needed per vehicle: 1
2017
Chevrolet
Cruze
LS Sedan 4-Door 1.4L 1399CC 85Cu. In. l4 GAS DOHC Turbocharged
[Drive Belt Tensioner Pulley] VIN: M; Quantity needed per vehicle: 1
2017
Chevrolet
Cruze
LT Hatchback 4-Door 1.4L 1399CC 85Cu. In. l4 GAS DOHC Turbocharged
[Drive Belt Tensioner Pulley] VIN: M; Quantity needed per vehicle: 1
2017
Chevrolet
Cruze
LT Sedan 4-Door 1.4L 1399CC 85Cu. In. l4 GAS DOHC Turbocharged
[Drive Belt Tensioner Pulley] VIN: M; Quantity needed per vehicle: 1
2017
Chevrolet
Cruze
Premier Hatchback 4-Door 1.4L 1399CC 85Cu. In. l4 GAS DOHC Turbocharged
[Drive Belt Tensioner Pulley] VIN: M; Quantity needed per vehicle: 1
2017
Chevrolet
Cruze
Premier Sedan 4-Door 1.4L 1399CC 85Cu. In. l4 GAS DOHC Turbocharged
[Drive Belt Tensioner Pulley] VIN: M; Quantity needed per vehicle: 1
2017
Chevrolet
Equinox
LT Sport Utility 4-Door 3.6L 3564CC 217Cu. In. V6 FLEX DOHC Naturally Aspirated
[Drive Belt Tensioner Pulley] Quantity needed per vehicle: 1
2017
Chevrolet
Equinox
LT Sport Utility 4-Door 3.6L 3564CC 217Cu. In. V6 GAS DOHC Naturally Aspirated
[Drive Belt Tensioner Pulley] Quantity needed per vehicle: 1
2017
Chevrolet
Equinox
Premier Sport Utility 4-Door 3.6L 3564CC 217Cu. In. V6 FLEX DOHC Naturally Aspirated
[Drive Belt Tensioner Pulley] Quantity needed per vehicle: 1
2017
Chevrolet
Equinox
Premier Sport Utility 4-Door 3.6L 3564CC 217Cu. In. V6 GAS DOHC Naturally Aspirated
[Drive Belt Tensioner Pulley] Quantity needed per vehicle: 1
2017
Chevrolet
Impala
LS Sedan 4-Door 3.6L 3564CC 217Cu. In. V6 BI-FUEL DOHC Naturally Aspirated
[Drive Belt Tensioner Pulley] Quantity needed per vehicle: 1
2017
Chevrolet
Impala
LS Sedan 4-Door 3.6L 3564CC 217Cu. In. V6 FLEX DOHC Naturally Aspirated
[Drive Belt Tensioner Pulley] Quantity needed per vehicle: 1
2017
Chevrolet
Impala
LT Sedan 4-Door 3.6L 3564CC 217Cu. In. V6 BI-FUEL DOHC Naturally Aspirated
[Drive Belt Tensioner Pulley] Quantity needed per vehicle: 1
2017
Chevrolet
Impala
LT Sedan 4-Door 3.6L 3564CC 217Cu. In. V6 FLEX DOHC Naturally Aspirated
[Drive Belt Tensioner Pulley] Quantity needed per vehicle: 1
2017
Chevrolet
Impala
Premier Sedan 4-Door 3.6L 3564CC 217Cu. In. V6 FLEX DOHC Naturally Aspirated
[Drive Belt Tensioner Pulley] Quantity needed per vehicle: 1
2017
Chevrolet
Spark
ACTIV Hatchback 4-Door 1.4L 1399CC 85Cu. In. l4 GAS DOHC Naturally Aspirated
[Drive Belt Tensioner Pulley] Quantity needed per vehicle: 1
2017
Chevrolet
Spark
INK Hatchback 2-Door 1.4L 1399CC 85Cu. In. l4 GAS DOHC Naturally Aspirated
[Drive Belt Tensioner Pulley] Quantity needed per vehicle: 1
2017
Chevrolet
Spark
LS Hatchback 4-Door 1.4L 1399CC 85Cu. In. l4 GAS DOHC Naturally Aspirated
[Drive Belt Tensioner Pulley] Quantity needed per vehicle: 1
2017
Chevrolet
Spark
LT Hatchback 4-Door 1.4L 1399CC 85Cu. In. l4 GAS DOHC Naturally Aspirated
[Drive Belt Tensioner Pulley] Quantity needed per vehicle: 1
2017
Chevrolet
Spark
LTZ Hatchback 4-Door 1.4L 1399CC 85Cu. In. l4 GAS DOHC Naturally Aspirated
[Drive Belt Tensioner Pulley] Quantity needed per vehicle: 1
2017
Chevrolet
Traverse
LS Sport Utility 4-Door 3.6L 3564CC 217Cu. In. V6 GAS DOHC Naturally Aspirated
[Drive Belt Tensioner Pulley] Quantity needed per vehicle: 1
2017
Chevrolet
Traverse
LT Sport Utility 4-Door 3.6L 3564CC 217Cu. In. V6 GAS DOHC Naturally Aspirated
[Drive Belt Tensioner Pulley] Quantity needed per vehicle: 1
2017
Chevrolet
Traverse
Premier Sport Utility 4-Door 3.6L 3564CC 217Cu. In. V6 GAS DOHC Naturally Aspirated
[Drive Belt Tensioner Pulley] Quantity needed per vehicle: 1
2017
Genesis
G80
5.0 Sedan 4-Door 5.0L 5038CC V8 GAS DOHC Naturally Aspirated
[Drive Belt Idler Pulley] Quantity needed per vehicle: 1
2017
Genesis
G90
Ultimate Sedan 4-Door 5.0L 5038CC V8 GAS DOHC Naturally Aspirated
[Drive Belt Idler Pulley] Quantity needed per vehicle: 1
2017
GMC
Acadia Limited
Base Sport Utility 4-Door 3.6L 3564CC 217Cu. In. V6 GAS DOHC Naturally Aspirated
[Drive Belt Tensioner Pulley] Quantity needed per vehicle: 1
2017
GMC
Terrain
Denali Sport Utility 4-Door 3.6L 3564CC 217Cu. In. V6 FLEX DOHC Naturally Aspirated
[Drive Belt Tensioner Pulley] Quantity needed per vehicle: 1
2017
GMC
Terrain
Denali Sport Utility 4-Door 3.6L 3564CC 217Cu. In. V6 GAS DOHC Naturally Aspirated
[Drive Belt Tensioner Pulley] Quantity needed per vehicle: 1
2017
GMC
Terrain
SLE Sport Utility 4-Door 3.6L 3564CC 217Cu. In. V6 FLEX DOHC Naturally Aspirated
[Drive Belt Tensioner Pulley] Quantity needed per vehicle: 1
2017
GMC
Terrain
SLE Sport Utility 4-Door 3.6L 3564CC 217Cu. In. V6 GAS DOHC Naturally Aspirated
[Drive Belt Tensioner Pulley] Quantity needed per vehicle: 1
2017
GMC
Terrain
SLT Sport Utility 4-Door 3.6L 3564CC 217Cu. In. V6 FLEX DOHC Naturally Aspirated
[Drive Belt Tensioner Pulley] Quantity needed per vehicle: 1
2017
GMC
Terrain
SLT Sport Utility 4-Door 3.6L 3564CC 217Cu. In. V6 GAS DOHC Naturally Aspirated
[Drive Belt Tensioner Pulley] Quantity needed per vehicle: 1
2017
Kia
K900
V8 Elite Sedan 4-Door 5.0L 5038CC V8 GAS DOHC Naturally Aspirated
[Drive Belt Idler Pulley] Quantity needed per vehicle: 1
2017
Kia
K900
V8 Luxury Sedan 4-Door 5.0L 5038CC V8 GAS DOHC Naturally Aspirated
[Drive Belt Idler Pulley] Quantity needed per vehicle: 1
2016
Buick
Enclave
Convenience Sport Utility 4-Door 3.6L 3564CC 217Cu. In. V6 GAS DOHC Naturally Aspirated
[Drive Belt Tensioner Pulley] Quantity needed per vehicle: 1
2016
Buick
Enclave
Leather Sport Utility 4-Door 3.6L 3564CC 217Cu. In. V6 GAS DOHC Naturally Aspirated
[Drive Belt Tensioner Pulley] Quantity needed per vehicle: 1
2016
Buick
Enclave
Premium Sport Utility 4-Door 3.6L 3564CC 217Cu. In. V6 GAS DOHC Naturally Aspirated
[Drive Belt Tensioner Pulley] Quantity needed per vehicle: 1
2016
Buick
Encore
Base Sport Utility 4-Door 1.4L 1364CC 83Cu. In. l4 GAS DOHC Turbocharged
[Drive Belt Tensioner Pulley] Quantity needed per vehicle: 1
2016
Buick
Encore
Convenience Sport Utility 4-Door 1.4L 1364CC 83Cu. In. l4 GAS DOHC Turbocharged
[Drive Belt Tensioner Pulley] Quantity needed per vehicle: 1
2016
Buick
Encore
CX Sport Utility 4-Door 1.4L 1364CC 83Cu. In. l4 GAS Turbocharged
[Drive Belt Tensioner Pulley] Quantity needed per vehicle: 1
2016
Buick
Encore
CXL Sport Utility 4-Door 1.4L 1364CC 83Cu. In. l4 GAS Turbocharged
[Drive Belt Tensioner Pulley] Quantity needed per vehicle: 1
2016
Buick
Encore
Leather Sport Utility 4-Door 1.4L 1364CC 83Cu. In. l4 GAS DOHC Turbocharged
[Drive Belt Tensioner Pulley] Quantity needed per vehicle: 1
2016
Buick
Encore
Premium Sport Utility 4-Door 1.4L 1364CC 83Cu. In. l4 GAS DOHC Turbocharged
[Drive Belt Tensioner Pulley] Quantity needed per vehicle: 1
2016
Buick
LaCrosse
Base Sedan 4-Door 3.6L 3564CC 217Cu. In. V6 FLEX DOHC Naturally Aspirated
[Drive Belt Tensioner Pulley] Quantity needed per vehicle: 1
2016
Buick
LaCrosse
Base Sedan 4-Door 3.6L 3564CC 217Cu. In. V6 GAS DOHC Naturally Aspirated
[Drive Belt Tensioner Pulley] Quantity needed per vehicle: 1
2016
Buick
LaCrosse
Leather Sedan 4-Door 3.6L 3564CC 217Cu. In. V6 FLEX DOHC Naturally Aspirated
[Drive Belt Tensioner Pulley] Quantity needed per vehicle: 1
2016
Buick
LaCrosse
Leather Sedan 4-Door 3.6L 3564CC 217Cu. In. V6 GAS DOHC Naturally Aspirated
[Drive Belt Tensioner Pulley] Quantity needed per vehicle: 1
2016
Buick
LaCrosse
Premium Sedan 4-Door 3.6L 3564CC 217Cu. In. V6 FLEX DOHC Naturally Aspirated
[Drive Belt Tensioner Pulley] Quantity needed per vehicle: 1
2016
Buick
LaCrosse
Premium Sedan 4-Door 3.6L 3564CC 217Cu. In. V6 GAS DOHC Naturally Aspirated
[Drive Belt Tensioner Pulley] Quantity needed per vehicle: 1
2016
Buick
LaCrosse
Sport Touring Sedan 4-Door 3.6L 3564CC 217Cu. In. V6 FLEX DOHC Naturally Aspirated
[Drive Belt Tensioner Pulley] Quantity needed per vehicle: 1
2016
Buick
LaCrosse
Sport Touring Sedan 4-Door 3.6L 3564CC 217Cu. In. V6 GAS DOHC Naturally Aspirated
[Drive Belt Tensioner Pulley] Quantity needed per vehicle: 1
2016
Cadillac
SRX
Base Sport Utility 4-Door 3.6L 3564CC 217Cu. In. V6 FLEX DOHC Naturally Aspirated
[Drive Belt Tensioner Pulley] FLEX; Quantity needed per vehicle: 1
2016
Cadillac
SRX
Base Sport Utility 4-Door 3.6L 3564CC 217Cu. In. V6 GAS DOHC Naturally Aspirated
[Drive Belt Tensioner Pulley] Quantity needed per vehicle: 1
2016
Cadillac
SRX
Luxury Sport Utility 4-Door 3.6L 3564CC 217Cu. In. V6 FLEX DOHC Naturally Aspirated
[Drive Belt Tensioner Pulley] FLEX; Quantity needed per vehicle: 1
2016
Cadillac
SRX
Luxury Sport Utility 4-Door 3.6L 3564CC 217Cu. In. V6 GAS DOHC Naturally Aspirated
[Drive Belt Tensioner Pulley] Quantity needed per vehicle: 1
2016
Cadillac
SRX
Performance Sport Utility 4-Door 3.6L 3564CC 217Cu. In. V6 FLEX DOHC Naturally Aspirated
[Drive Belt Tensioner Pulley] FLEX; Quantity needed per vehicle: 1
2016
Cadillac
SRX
Performance Sport Utility 4-Door 3.6L 3564CC 217Cu. In. V6 GAS DOHC Naturally Aspirated
[Drive Belt Tensioner Pulley] Quantity needed per vehicle: 1
2016
Cadillac
SRX
Premium Sport Utility 4-Door 3.6L 3564CC 217Cu. In. V6 FLEX DOHC Naturally Aspirated
[Drive Belt Tensioner Pulley] FLEX; Quantity needed per vehicle: 1
2016
Cadillac
SRX
Premium Sport Utility 4-Door 3.6L 3564CC 217Cu. In. V6 GAS DOHC Naturally Aspirated
[Drive Belt Tensioner Pulley] Quantity needed per vehicle: 1
2016
Cadillac
XTS
Base Sedan 4-Door 3.6L 3564CC 217Cu. In. V6 GAS DOHC Naturally Aspirated
[Drive Belt Tensioner Pulley] Quantity needed per vehicle: 1
2016
Cadillac
XTS
Livery Hearse 4-Door 3.6L 3564CC 217Cu. In. V6 GAS DOHC Naturally Aspirated
[Drive Belt Tensioner Pulley] Quantity needed per vehicle: 1
2016
Cadillac
XTS
Livery Limousine 4-Door 3.6L 3564CC 217Cu. In. V6 GAS DOHC Naturally Aspirated
[Drive Belt Tensioner Pulley] Quantity needed per vehicle: 1
2016
Cadillac
XTS
Luxury Sedan 4-Door 3.6L 3564CC 217Cu. In. V6 GAS DOHC Naturally Aspirated
[Drive Belt Tensioner Pulley] Quantity needed per vehicle: 1
2016
Cadillac
XTS
Platinum Sedan 4-Door 3.6L 3564CC 217Cu. In. V6 GAS DOHC Naturally Aspirated
[Drive Belt Tensioner Pulley] Quantity needed per vehicle: 1
2016
Cadillac
XTS
Premium Sedan 4-Door 3.6L 3564CC 217Cu. In. V6 GAS DOHC Naturally Aspirated
[Drive Belt Tensioner Pulley] Quantity needed per vehicle: 1
2016
Cadillac
XTS
Vsport Platinum Sedan 4-Door 3.6L 3564CC 217Cu. In. V6 GAS DOHC Turbocharged
[Drive Belt Tensioner Pulley] Quantity needed per vehicle: 1
2016
Cadillac
XTS
Vsport Premium Sedan 4-Door 3.6L 3564CC 217Cu. In. V6 GAS DOHC Turbocharged
[Drive Belt Tensioner Pulley] Quantity needed per vehicle: 1
2016
Chevrolet
Cruze
L Sedan 4-Door 1.4L 1399CC 85Cu. In. l4 GAS DOHC Turbocharged
[Drive Belt Tensioner Pulley] Quantity needed per vehicle: 1
2016
Chevrolet
Cruze
LS Sedan 4-Door 1.4L 1399CC 85Cu. In. l4 GAS DOHC Turbocharged
[Drive Belt Tensioner Pulley] Quantity needed per vehicle: 1
2016
Chevrolet
Cruze
LT Sedan 4-Door 1.4L 1399CC 85Cu. In. l4 GAS DOHC Turbocharged
[Drive Belt Tensioner Pulley] Quantity needed per vehicle: 1
2016
Chevrolet
Cruze
Premier Sedan 4-Door 1.4L 1399CC 85Cu. In. l4 GAS DOHC Turbocharged
[Drive Belt Tensioner Pulley] Quantity needed per vehicle: 1
2016
Chevrolet
Cruze Limited
Eco Sedan 4-Door 1.4L 1364CC 83Cu. In. l4 GAS DOHC Turbocharged
[Drive Belt Tensioner Pulley] Quantity needed per vehicle: 1
2016
Chevrolet
Cruze Limited
LT Sedan 4-Door 1.4L 1364CC 83Cu. In. l4 GAS DOHC Turbocharged
[Drive Belt Tensioner Pulley] Quantity needed per vehicle: 1
2016
Chevrolet
Cruze Limited
LTZ Sedan 4-Door 1.4L 1364CC 83Cu. In. l4 GAS DOHC Turbocharged
[Drive Belt Tensioner Pulley] Quantity needed per vehicle: 1
2016
Chevrolet
Equinox
LT Sport Utility 4-Door 3.6L 3564CC 217Cu. In. V6 FLEX DOHC Naturally Aspirated
[Drive Belt Tensioner Pulley] Quantity needed per vehicle: 1
2016
Chevrolet
Equinox
LT Sport Utility 4-Door 3.6L 3564CC 217Cu. In. V6 GAS DOHC Naturally Aspirated
[Drive Belt Tensioner Pulley] Quantity needed per vehicle: 1
2016
Chevrolet
Equinox
LTZ Sport Utility 4-Door 3.6L 3564CC 217Cu. In. V6 FLEX DOHC Naturally Aspirated
[Drive Belt Tensioner Pulley] Quantity needed per vehicle: 1
2016
Chevrolet
Equinox
LTZ Sport Utility 4-Door 3.6L 3564CC 217Cu. In. V6 GAS DOHC Naturally Aspirated
[Drive Belt Tensioner Pulley] Quantity needed per vehicle: 1
2016
Chevrolet
Impala
LS Sedan 4-Door 3.6L 3564CC 217Cu. In. V6 BI-FUEL DOHC Naturally Aspirated
[Drive Belt Tensioner Pulley] Quantity needed per vehicle: 1
2016
Chevrolet
Impala
LT Sedan 4-Door 3.6L 3564CC 217Cu. In. V6 BI-FUEL DOHC Naturally Aspirated
[Drive Belt Tensioner Pulley] Quantity needed per vehicle: 1
2016
Chevrolet
Impala
LT Sedan 4-Door 3.6L 3564CC 217Cu. In. V6 FLEX DOHC Naturally Aspirated
[Drive Belt Tensioner Pulley] Quantity needed per vehicle: 1
2016
Chevrolet
Impala
LTZ Sedan 4-Door 3.6L 3564CC 217Cu. In. V6 FLEX DOHC Naturally Aspirated
[Drive Belt Tensioner Pulley] Quantity needed per vehicle: 1
2016
Chevrolet
Impala Limited
LS Sedan 4-Door 3.6L 3564CC 217Cu. In. V6 FLEX DOHC Naturally Aspirated
[Drive Belt Tensioner Pulley] Quantity needed per vehicle: 1
2016
Chevrolet
Impala Limited
LT Sedan 4-Door 3.6L 3564CC 217Cu. In. V6 FLEX DOHC Naturally Aspirated
[Drive Belt Tensioner Pulley] Quantity needed per vehicle: 1
2016
Chevrolet
Impala Limited
LTZ Sedan 4-Door 3.6L 3564CC 217Cu. In. V6 FLEX DOHC Naturally Aspirated
[Drive Belt Tensioner Pulley] Quantity needed per vehicle: 1
2016
Chevrolet
Impala Limited
Police Sedan 4-Door 3.6L 3564CC 217Cu. In. V6 FLEX DOHC Naturally Aspirated
[Drive Belt Tensioner Pulley] Quantity needed per vehicle: 1
2016
Chevrolet
Sonic
LT Hatchback 4-Door 1.4L 1364CC 83Cu. In. l4 GAS DOHC Turbocharged
[Drive Belt Tensioner Pulley] Quantity needed per vehicle: 1
2016
Chevrolet
Sonic
LT Sedan 4-Door 1.4L 1364CC 83Cu. In. l4 GAS DOHC Turbocharged
[Drive Belt Tensioner Pulley] Quantity needed per vehicle: 1
2016
Chevrolet
Sonic
LTZ Hatchback 4-Door 1.4L 1364CC 83Cu. In. l4 GAS DOHC Turbocharged
[Drive Belt Tensioner Pulley] Quantity needed per vehicle: 1
2016
Chevrolet
Sonic
LTZ Sedan 4-Door 1.4L 1364CC 83Cu. In. l4 GAS DOHC Turbocharged
[Drive Belt Tensioner Pulley] Quantity needed per vehicle: 1
2016
Chevrolet
Sonic
RS Hatchback 4-Door 1.4L 1364CC 83Cu. In. l4 GAS DOHC Turbocharged
[Drive Belt Tensioner Pulley] Quantity needed per vehicle: 1
2016
Chevrolet
Sonic
RS Sedan 4-Door 1.4L 1364CC 83Cu. In. l4 GAS DOHC Turbocharged
[Drive Belt Tensioner Pulley] Quantity needed per vehicle: 1
2016
Chevrolet
Spark
LS Hatchback 4-Door 1.4L 1399CC 85Cu. In. l4 GAS DOHC Naturally Aspirated
[Drive Belt Tensioner Pulley] Quantity needed per vehicle: 1
2016
Chevrolet
Spark
LT Hatchback 4-Door 1.4L 1399CC 85Cu. In. l4 GAS DOHC Naturally Aspirated
[Drive Belt Tensioner Pulley] Quantity needed per vehicle: 1
2016
Chevrolet
Traverse
Base Sport Utility 4-Door 3.6L 3564CC 217Cu. In. V6 GAS DOHC Naturally Aspirated
[Drive Belt Tensioner Pulley] Quantity needed per vehicle: 1
2016
Chevrolet
Traverse
LS Sport Utility 4-Door 3.6L 3564CC 217Cu. In. V6 GAS DOHC Naturally Aspirated
[Drive Belt Tensioner Pulley] Quantity needed per vehicle: 1
2016
Chevrolet
Traverse
LT Sport Utility 4-Door 3.6L 3564CC 217Cu. In. V6 GAS DOHC Naturally Aspirated
[Drive Belt Tensioner Pulley] Quantity needed per vehicle: 1
2016
Chevrolet
Traverse
LTZ Sport Utility 4-Door 3.6L 3564CC 217Cu. In. V6 GAS DOHC Naturally Aspirated
[Drive Belt Tensioner Pulley] Quantity needed per vehicle: 1
2016
GMC
Acadia
Denali Sport Utility 4-Door 3.6L 3564CC 217Cu. In. V6 GAS DOHC Naturally Aspirated
[Drive Belt Tensioner Pulley] Quantity needed per vehicle: 1
2016
GMC
Acadia
SL Sport Utility 4-Door 3.6L 3564CC 217Cu. In. V6 GAS DOHC Naturally Aspirated
[Drive Belt Tensioner Pulley] Quantity needed per vehicle: 1
2016
GMC
Acadia
SLE Sport Utility 4-Door 3.6L 3564CC 217Cu. In. V6 GAS DOHC Naturally Aspirated
[Drive Belt Tensioner Pulley] Quantity needed per vehicle: 1
2016
GMC
Acadia
SLT Sport Utility 4-Door 3.6L 3564CC 217Cu. In. V6 GAS DOHC Naturally Aspirated
[Drive Belt Tensioner Pulley] Quantity needed per vehicle: 1
2016
GMC
Acadia
SLT1 Sport Utility 4-Door 3.6L 3564CC 217Cu. In. V6 GAS DOHC Naturally Aspirated
[Drive Belt Tensioner Pulley] Quantity needed per vehicle: 1
2016
GMC
Acadia
SLT2 Sport Utility 4-Door 3.6L 3564CC 217Cu. In. V6 GAS DOHC Naturally Aspirated
[Drive Belt Tensioner Pulley] Quantity needed per vehicle: 1
2016
GMC
Terrain
Denali Sport Utility 4-Door 3.6L 3564CC 217Cu. In. V6 GAS DOHC Naturally Aspirated
[Drive Belt Tensioner Pulley] Quantity needed per vehicle: 1
2016
GMC
Terrain
SLE Sport Utility 4-Door 3.6L 3564CC 217Cu. In. V6 GAS DOHC Naturally Aspirated
[Drive Belt Tensioner Pulley] Quantity needed per vehicle: 1
2016
GMC
Terrain
SLT Sport Utility 4-Door 3.6L 3564CC 217Cu. In. V6 GAS DOHC Naturally Aspirated
[Drive Belt Tensioner Pulley] Quantity needed per vehicle: 1
2016
Hyundai
Equus
Signature Sedan 4-Door 5.0L 5038CC V8 GAS DOHC Naturally Aspirated
[Drive Belt Idler Pulley] Quantity needed per vehicle: 1
2016
Hyundai
Equus
Ultimate Sedan 4-Door 5.0L 5038CC V8 GAS DOHC Naturally Aspirated
[Drive Belt Idler Pulley] Quantity needed per vehicle: 1
2016
Hyundai
Genesis
5.0 Sedan 4-Door 5.0L 5038CC V8 GAS DOHC Naturally Aspirated
[Drive Belt Idler Pulley] Quantity needed per vehicle: 1
2016
Kia
K900
V8 Elite Sedan 4-Door 5.0L 5038CC V8 GAS DOHC Naturally Aspirated
[Drive Belt Idler Pulley] Quantity needed per vehicle: 1
2016
Kia
K900
V8 Luxury Sedan 4-Door 5.0L 5038CC V8 GAS DOHC Naturally Aspirated
[Drive Belt Idler Pulley] Quantity needed per vehicle: 1
2015
Buick
Enclave
Convenience Sport Utility 4-Door 3.6L 3564CC 217Cu. In. V6 GAS DOHC Naturally Aspirated
[Drive Belt Tensioner Pulley] Quantity needed per vehicle: 1
2015
Buick
Enclave
Leather Sport Utility 4-Door 3.6L 3564CC 217Cu. In. V6 GAS DOHC Naturally Aspirated
[Drive Belt Tensioner Pulley] Quantity needed per vehicle: 1
2015
Buick
Enclave
Premium Sport Utility 4-Door 3.6L 3564CC 217Cu. In. V6 GAS DOHC Naturally Aspirated
[Drive Belt Tensioner Pulley] Quantity needed per vehicle: 1
2015
Buick
Encore
Base Sport Utility 4-Door 1.4L 1364CC 83Cu. In. l4 GAS DOHC Turbocharged
[Drive Belt Tensioner Pulley] Quantity needed per vehicle: 1
2015
Buick
Encore
Convenience Sport Utility 4-Door 1.4L 1364CC 83Cu. In. l4 GAS DOHC Turbocharged
[Drive Belt Tensioner Pulley] Quantity needed per vehicle: 1
2015
Buick
Encore
CX Sport Utility 4-Door 1.4L 1364CC 83Cu. In. l4 GAS DOHC Turbocharged
[Drive Belt Tensioner Pulley] Quantity needed per vehicle: 1
2015
Buick
Encore
CXL Sport Utility 4-Door 1.4L 1364CC 83Cu. In. l4 GAS DOHC Turbocharged
[Drive Belt Tensioner Pulley] Quantity needed per vehicle: 1
2015
Buick
Encore
Leather Sport Utility 4-Door 1.4L 1364CC 83Cu. In. l4 GAS DOHC Turbocharged
[Drive Belt Tensioner Pulley] Quantity needed per vehicle: 1
2015
Buick
Encore
Premium Sport Utility 4-Door 1.4L 1364CC 83Cu. In. l4 GAS DOHC Turbocharged
[Drive Belt Tensioner Pulley] Quantity needed per vehicle: 1
2015
Buick
LaCrosse
Base Sedan 4-Door 3.6L 3564CC 217Cu. In. V6 FLEX DOHC Naturally Aspirated
[Drive Belt Tensioner Pulley] Quantity needed per vehicle: 1
2015
Buick
LaCrosse
Leather Sedan 4-Door 3.6L 3564CC 217Cu. In. V6 FLEX DOHC Naturally Aspirated
[Drive Belt Tensioner Pulley] Quantity needed per vehicle: 1
2015
Buick
LaCrosse
Premium Sedan 4-Door 3.6L 3564CC 217Cu. In. V6 FLEX DOHC Naturally Aspirated
[Drive Belt Tensioner Pulley] Quantity needed per vehicle: 1
2015
Buick
LaCrosse
Premium Sedan 4-Door 3.6L 3564CC 217Cu. In. V6 GAS DOHC Naturally Aspirated
[Drive Belt Tensioner Pulley] Quantity needed per vehicle: 1
2015
Cadillac
CTS
Luxury Sedan 4-Door 3.6L 3564CC 217Cu. In. V6 FLEX DOHC Naturally Aspirated
[Drive Belt Tensioner Pulley] Natural; Quantity needed per vehicle: 1
2015
Cadillac
CTS
Performance Sedan 4-Door 3.6L 3564CC 217Cu. In. V6 FLEX DOHC Naturally Aspirated
[Drive Belt Tensioner Pulley] Natural; Quantity needed per vehicle: 1
2015
Cadillac
CTS
Premium Sedan 4-Door 3.6L 3564CC 217Cu. In. V6 FLEX DOHC Naturally Aspirated
[Drive Belt Tensioner Pulley] Natural; Quantity needed per vehicle: 1
2015
Cadillac
CTS
Premium Sedan 4-Door 3.6L 3564CC 217Cu. In. V6 GAS DOHC Naturally Aspirated
[Drive Belt Tensioner Pulley] Natural; Quantity needed per vehicle: 1
2015
Cadillac
SRX
Base Sport Utility 4-Door 3.6L 3564CC 217Cu. In. V6 FLEX DOHC Naturally Aspirated
[Drive Belt Tensioner Pulley] Quantity needed per vehicle: 1
2015
Cadillac
SRX
Luxury Sport Utility 4-Door 3.6L 3564CC 217Cu. In. V6 FLEX DOHC Naturally Aspirated
[Drive Belt Tensioner Pulley] Quantity needed per vehicle: 1
2015
Cadillac
SRX
Luxury Sport Utility 4-Door 3.6L 3564CC 217Cu. In. V6 GAS DOHC Naturally Aspirated
[Drive Belt Tensioner Pulley] Quantity needed per vehicle: 1
2015
Cadillac
SRX
Performance Sport Utility 4-Door 3.6L 3564CC 217Cu. In. V6 FLEX DOHC Naturally Aspirated
[Drive Belt Tensioner Pulley] Quantity needed per vehicle: 1
2015
Cadillac
SRX
Premium Sport Utility 4-Door 3.6L 3564CC 217Cu. In. V6 FLEX DOHC Naturally Aspirated
[Drive Belt Tensioner Pulley] Quantity needed per vehicle: 1
2015
Cadillac
SRX
Premium Sport Utility 4-Door 3.6L 3564CC 217Cu. In. V6 GAS DOHC Naturally Aspirated
[Drive Belt Tensioner Pulley] Quantity needed per vehicle: 1
2015
Cadillac
XTS
Base Sedan 4-Door 3.6L 3564CC 217Cu. In. V6 GAS DOHC Naturally Aspirated
[Drive Belt Tensioner Pulley] Quantity needed per vehicle: 1
2015
Cadillac
XTS
Livery Hearse 4-Door 3.6L 3564CC 217Cu. In. V6 GAS DOHC Naturally Aspirated
[Drive Belt Tensioner Pulley] Quantity needed per vehicle: 1
2015
Cadillac
XTS
Livery Limousine 4-Door 3.6L 3564CC 217Cu. In. V6 GAS DOHC Naturally Aspirated
[Drive Belt Tensioner Pulley] Quantity needed per vehicle: 1
2015
Cadillac
XTS
Luxury Sedan 4-Door 3.6L 3564CC 217Cu. In. V6 GAS DOHC Naturally Aspirated
[Drive Belt Tensioner Pulley] Quantity needed per vehicle: 1
2015
Cadillac
XTS
Platinum Sedan 4-Door 3.6L 3564CC 217Cu. In. V6 GAS DOHC Naturally Aspirated
[Drive Belt Tensioner Pulley] Quantity needed per vehicle: 1
2015
Cadillac
XTS
Premium Sedan 4-Door 3.6L 3564CC 217Cu. In. V6 GAS DOHC Naturally Aspirated
[Drive Belt Tensioner Pulley] Quantity needed per vehicle: 1
2015
Cadillac
XTS
Vsport Platinum Sedan 4-Door 3.6L 3564CC 217Cu. In. V6 GAS DOHC Turbocharged
[Drive Belt Tensioner Pulley] Quantity needed per vehicle: 1
2015
Cadillac
XTS
Vsport Premium Sedan 4-Door 3.6L 3564CC 217Cu. In. V6 GAS DOHC Turbocharged
[Drive Belt Tensioner Pulley] Quantity needed per vehicle: 1
2015
Chevrolet
Camaro
LS Coupe 2-Door 3.6L 3564CC 217Cu. In. V6 GAS DOHC Naturally Aspirated
[Drive Belt Tensioner Pulley] Quantity needed per vehicle: 1
2015
Chevrolet
Camaro
LT Convertible 2-Door 3.6L 3564CC 217Cu. In. V6 GAS DOHC Naturally Aspirated
[Drive Belt Tensioner Pulley] Quantity needed per vehicle: 1
2015
Chevrolet
Camaro
LT Coupe 2-Door 3.6L 3564CC 217Cu. In. V6 GAS DOHC Naturally Aspirated
[Drive Belt Tensioner Pulley] Quantity needed per vehicle: 1
2015
Chevrolet
Cruze
Eco Sedan 4-Door 1.4L 1364CC 83Cu. In. l4 GAS DOHC Turbocharged
[Drive Belt Tensioner Pulley] Quantity needed per vehicle: 1
2015
Chevrolet
Cruze
LT Sedan 4-Door 1.4L 1364CC 83Cu. In. l4 GAS DOHC Turbocharged
[Drive Belt Tensioner Pulley] Quantity needed per vehicle: 1
2015
Chevrolet
Cruze
LTZ Sedan 4-Door 1.4L 1364CC 83Cu. In. l4 GAS DOHC Turbocharged
[Drive Belt Tensioner Pulley] Quantity needed per vehicle: 1
2015
Chevrolet
Equinox
LT Sport Utility 4-Door 3.6L 3564CC 217Cu. In. V6 FLEX DOHC Naturally Aspirated
[Drive Belt Tensioner Pulley] Quantity needed per vehicle: 1
2015
Chevrolet
Equinox
LT Sport Utility 4-Door 3.6L 3564CC 217Cu. In. V6 GAS DOHC Naturally Aspirated
[Drive Belt Tensioner Pulley] Quantity needed per vehicle: 1
2015
Chevrolet
Equinox
LTZ Sport Utility 4-Door 3.6L 3564CC 217Cu. In. V6 FLEX DOHC Naturally Aspirated
[Drive Belt Tensioner Pulley] Quantity needed per vehicle: 1
2015
Chevrolet
Equinox
LTZ Sport Utility 4-Door 3.6L 3564CC 217Cu. In. V6 GAS DOHC Naturally Aspirated
[Drive Belt Tensioner Pulley] Quantity needed per vehicle: 1
2015
Chevrolet
Impala
LS Sedan 4-Door 3.6L 3564CC 217Cu. In. V6 BI-FUEL DOHC Naturally Aspirated
[Drive Belt Tensioner Pulley] Quantity needed per vehicle: 1
2015
Chevrolet
Impala
LT Sedan 4-Door 3.6L 3564CC 217Cu. In. V6 BI-FUEL DOHC Naturally Aspirated
[Drive Belt Tensioner Pulley] Quantity needed per vehicle: 1
2015
Chevrolet
Impala
LT Sedan 4-Door 3.6L 3564CC 217Cu. In. V6 FLEX DOHC Naturally Aspirated
[Drive Belt Tensioner Pulley] Quantity needed per vehicle: 1
2015
Chevrolet
Impala
LTZ Sedan 4-Door 3.6L 3564CC 217Cu. In. V6 FLEX DOHC Naturally Aspirated
[Drive Belt Tensioner Pulley] Quantity needed per vehicle: 1
2015
Chevrolet
Impala Limited
LS Sedan 4-Door 3.6L 3564CC 217Cu. In. V6 FLEX DOHC Naturally Aspirated
[Drive Belt Tensioner Pulley] Quantity needed per vehicle: 1
2015
Chevrolet
Impala Limited
LT Sedan 4-Door 3.6L 3564CC 217Cu. In. V6 FLEX DOHC Naturally Aspirated
[Drive Belt Tensioner Pulley] Quantity needed per vehicle: 1
2015
Chevrolet
Impala Limited
LTZ Sedan 4-Door 3.6L 3564CC 217Cu. In. V6 FLEX DOHC Naturally Aspirated
[Drive Belt Tensioner Pulley] Quantity needed per vehicle: 1
2015
Chevrolet
Impala Limited
Police Sedan 4-Door 3.6L 3564CC 217Cu. In. V6 FLEX DOHC Naturally Aspirated
[Drive Belt Tensioner Pulley] Quantity needed per vehicle: 1
2015
Chevrolet
Sonic
LT Hatchback 4-Door 1.4L 1364CC 83Cu. In. l4 GAS DOHC Turbocharged
[Drive Belt Tensioner Pulley] Quantity needed per vehicle: 1
2015
Chevrolet
Sonic
LT Sedan 4-Door 1.4L 1364CC 83Cu. In. l4 GAS DOHC Turbocharged
[Drive Belt Tensioner Pulley] Quantity needed per vehicle: 1
2015
Chevrolet
Sonic
LTZ Hatchback 4-Door 1.4L 1364CC 83Cu. In. l4 GAS DOHC Turbocharged
[Drive Belt Tensioner Pulley] Quantity needed per vehicle: 1
2015
Chevrolet
Sonic
LTZ Sedan 4-Door 1.4L 1364CC 83Cu. In. l4 GAS DOHC Turbocharged
[Drive Belt Tensioner Pulley] Quantity needed per vehicle: 1
2015
Chevrolet
Sonic
RS Hatchback 4-Door 1.4L 1364CC 83Cu. In. l4 GAS DOHC Turbocharged
[Drive Belt Tensioner Pulley] Quantity needed per vehicle: 1
2015
Chevrolet
Sonic
RS Sedan 4-Door 1.4L 1364CC 83Cu. In. l4 GAS DOHC Turbocharged
[Drive Belt Tensioner Pulley] Quantity needed per vehicle: 1
2015
Chevrolet
Traverse
Base Sport Utility 4-Door 3.6L 3564CC 217Cu. In. V6 GAS DOHC Naturally Aspirated
[Drive Belt Tensioner Pulley] Quantity needed per vehicle: 1
2015
Chevrolet
Traverse
LS Sport Utility 4-Door 3.6L 3564CC 217Cu. In. V6 GAS DOHC Naturally Aspirated
[Drive Belt Tensioner Pulley] Quantity needed per vehicle: 1
2015
Chevrolet
Traverse
LT Sport Utility 4-Door 3.6L 3564CC 217Cu. In. V6 GAS DOHC Naturally Aspirated
[Drive Belt Tensioner Pulley] Quantity needed per vehicle: 1
2015
Chevrolet
Traverse
LTZ Sport Utility 4-Door 3.6L 3564CC 217Cu. In. V6 GAS DOHC Naturally Aspirated
[Drive Belt Tensioner Pulley] Quantity needed per vehicle: 1
2015
GMC
Acadia
Denali Sport Utility 4-Door 3.6L 3564CC 217Cu. In. V6 GAS DOHC Naturally Aspirated
[Drive Belt Tensioner Pulley] Quantity needed per vehicle: 1
2015
GMC
Acadia
SLE Sport Utility 4-Door 3.6L 3564CC 217Cu. In. V6 GAS DOHC Naturally Aspirated
[Drive Belt Tensioner Pulley] Quantity needed per vehicle: 1
2015
GMC
Acadia
SLT Sport Utility 4-Door 3.6L 3564CC 217Cu. In. V6 GAS DOHC Naturally Aspirated
[Drive Belt Tensioner Pulley] Quantity needed per vehicle: 1
2015
GMC
Acadia
SLT1 Sport Utility 4-Door 3.6L 3564CC 217Cu. In. V6 GAS DOHC Naturally Aspirated
[Drive Belt Tensioner Pulley] Quantity needed per vehicle: 1
2015
GMC
Acadia
SLT2 Sport Utility 4-Door 3.6L 3564CC 217Cu. In. V6 GAS DOHC Naturally Aspirated
[Drive Belt Tensioner Pulley] Quantity needed per vehicle: 1
2015
GMC
Terrain
Denali Sport Utility 4-Door 3.6L 3564CC 217Cu. In. V6 FLEX DOHC Naturally Aspirated
[Drive Belt Tensioner Pulley] Quantity needed per vehicle: 1
2015
GMC
Terrain
Denali Sport Utility 4-Door 3.6L 3564CC 217Cu. In. V6 GAS DOHC Naturally Aspirated
[Drive Belt Tensioner Pulley] Quantity needed per vehicle: 1
2015
GMC
Terrain
SLE Sport Utility 4-Door 3.6L 3564CC 217Cu. In. V6 FLEX DOHC Naturally Aspirated
[Drive Belt Tensioner Pulley] Quantity needed per vehicle: 1
2015
GMC
Terrain
SLE Sport Utility 4-Door 3.6L 3564CC 217Cu. In. V6 GAS DOHC Naturally Aspirated
[Drive Belt Tensioner Pulley] Quantity needed per vehicle: 1
2015
GMC
Terrain
SLT Sport Utility 4-Door 3.6L 3564CC 217Cu. In. V6 FLEX DOHC Naturally Aspirated
[Drive Belt Tensioner Pulley] Quantity needed per vehicle: 1
2015
GMC
Terrain
SLT Sport Utility 4-Door 3.6L 3564CC 217Cu. In. V6 GAS DOHC Naturally Aspirated
[Drive Belt Tensioner Pulley] Quantity needed per vehicle: 1
2015
Hyundai
Equus
Signature Sedan 4-Door 5.0L 5038CC V8 GAS DOHC Naturally Aspirated
[Drive Belt Idler Pulley] Quantity needed per vehicle: 1
2015
Hyundai
Equus
Ultimate Sedan 4-Door 5.0L 5038CC V8 GAS DOHC Naturally Aspirated
[Drive Belt Idler Pulley] Quantity needed per vehicle: 1
2015
Hyundai
Genesis
5.0 Sedan 4-Door 5.0L 5038CC V8 GAS DOHC Naturally Aspirated
[Drive Belt Idler Pulley] Quantity needed per vehicle: 1
2015
Kia
K900
V8 Elite Sedan 4-Door 5.0L 5038CC V8 GAS DOHC Naturally Aspirated
[Drive Belt Idler Pulley] Quantity needed per vehicle: 1
2015
Kia
K900
V8 Luxury Sedan 4-Door 5.0L 5038CC V8 GAS DOHC Naturally Aspirated
[Drive Belt Idler Pulley] Quantity needed per vehicle: 1
2015
Kia
K900
V8 Premium Sedan 4-Door 5.0L 5038CC V8 GAS DOHC Naturally Aspirated
[Drive Belt Idler Pulley] Quantity needed per vehicle: 1
2014
Buick
Enclave
Convenience Sport Utility 4-Door 3.6L 3564CC 217Cu. In. V6 GAS DOHC Naturally Aspirated
[Drive Belt Tensioner Pulley] Quantity needed per vehicle: 1
2014
Buick
Enclave
CXL Sport Utility 4-Door 3.6L 3564CC 217Cu. In. V6 GAS DOHC Naturally Aspirated
[Drive Belt Tensioner Pulley] Quantity needed per vehicle: 1
2014
Buick
Enclave
Leather Sport Utility 4-Door 3.6L 3564CC 217Cu. In. V6 GAS DOHC Naturally Aspirated
[Drive Belt Tensioner Pulley] Quantity needed per vehicle: 1
2014
Buick
Enclave
Premium Sport Utility 4-Door 3.6L 3564CC 217Cu. In. V6 GAS DOHC Naturally Aspirated
[Drive Belt Tensioner Pulley] Quantity needed per vehicle: 1
2014
Buick
Encore
Base Sport Utility 4-Door 1.4L 1364CC 83Cu. In. l4 GAS DOHC Turbocharged
[Drive Belt Tensioner Pulley] Quantity needed per vehicle: 1
2014
Buick
Encore
Convenience Sport Utility 4-Door 1.4L 1364CC 83Cu. In. l4 GAS DOHC Turbocharged
[Drive Belt Tensioner Pulley] Quantity needed per vehicle: 1
2014
Buick
Encore
Leather Sport Utility 4-Door 1.4L 1364CC 83Cu. In. l4 GAS DOHC Turbocharged
[Drive Belt Tensioner Pulley] Quantity needed per vehicle: 1
2014
Buick
Encore
Premium Sport Utility 4-Door 1.4L 1364CC 83Cu. In. l4 GAS DOHC Turbocharged
[Drive Belt Tensioner Pulley] Quantity needed per vehicle: 1
2014
Buick
LaCrosse
Base Sedan 4-Door 3.6L 3564CC 217Cu. In. V6 FLEX DOHC Naturally Aspirated
[Drive Belt Tensioner Pulley] Quantity needed per vehicle: 1
2014
Buick
LaCrosse
CXS Sedan 4-Door 3.6L 3564CC 217Cu. In. V6 GAS DOHC Naturally Aspirated
[Drive Belt Tensioner Pulley] Quantity needed per vehicle: 1
2014
Buick
LaCrosse
Leather Sedan 4-Door 3.6L 3564CC 217Cu. In. V6 FLEX DOHC Naturally Aspirated
[Drive Belt Tensioner Pulley] Quantity needed per vehicle: 1
2014
Buick
LaCrosse
Premium Sedan 4-Door 3.6L 3564CC 217Cu. In. V6 FLEX DOHC Naturally Aspirated
[Drive Belt Tensioner Pulley] Quantity needed per vehicle: 1
2014
Cadillac
CTS
Base Coupe 2-Door 3.6L 3564CC 217Cu. In. V6 FLEX DOHC Naturally Aspirated
[Drive Belt Tensioner Pulley] Natural; Quantity needed per vehicle: 1
2014
Cadillac
CTS
Base Sedan 4-Door 3.6L 3564CC 217Cu. In. V6 FLEX DOHC Naturally Aspirated
[Drive Belt Tensioner Pulley] Natural; Quantity needed per vehicle: 1
2014
Cadillac
CTS
Coupe Coupe 2-Door 3.6L 3564CC 217Cu. In. V6 GAS DOHC Naturally Aspirated
[Drive Belt Tensioner Pulley] Natural; Quantity needed per vehicle: 1
2014
Cadillac
CTS
Luxury Sedan 4-Door 3.0L 182Cu. In. V6 GAS DOHC Naturally Aspirated
[Drive Belt Tensioner Pulley] Quantity needed per vehicle: 1
2014
Cadillac
CTS
Luxury Sedan 4-Door 3.6L 3564CC 217Cu. In. V6 FLEX DOHC Naturally Aspirated
[Drive Belt Tensioner Pulley] Natural; Quantity needed per vehicle: 1
2014
Cadillac
CTS
Luxury Wagon 4-Door 3.0L 182Cu. In. V6 GAS DOHC Naturally Aspirated
[Drive Belt Tensioner Pulley] Quantity needed per vehicle: 1
2014
Cadillac
CTS
Luxury Wagon 4-Door 3.6L 3564CC 217Cu. In. V6 FLEX DOHC Naturally Aspirated
[Drive Belt Tensioner Pulley] Natural; Quantity needed per vehicle: 1
2014
Cadillac
CTS
Performance Coupe 2-Door 3.6L 3564CC 217Cu. In. V6 FLEX DOHC Naturally Aspirated
[Drive Belt Tensioner Pulley] Natural; Quantity needed per vehicle: 1
2014
Cadillac
CTS
Performance Sedan 4-Door 3.6L 3564CC 217Cu. In. V6 FLEX DOHC Naturally Aspirated
[Drive Belt Tensioner Pulley] Natural; Quantity needed per vehicle: 1
2014
Cadillac
CTS
Performance Wagon 4-Door 3.6L 3564CC 217Cu. In. V6 FLEX DOHC Naturally Aspirated
[Drive Belt Tensioner Pulley] Natural; Quantity needed per vehicle: 1
2014
Cadillac
CTS
Premium Coupe 2-Door 3.6L 3564CC 217Cu. In. V6 FLEX DOHC Naturally Aspirated
[Drive Belt Tensioner Pulley] Natural; Quantity needed per vehicle: 1
2014
Cadillac
CTS
Premium Coupe 2-Door 3.6L 3564CC 217Cu. In. V6 GAS DOHC Naturally Aspirated
[Drive Belt Tensioner Pulley] Natural; Quantity needed per vehicle: 1
2014
Cadillac
CTS
Premium Sedan 4-Door 3.6L 3564CC 217Cu. In. V6 FLEX DOHC Naturally Aspirated
[Drive Belt Tensioner Pulley] Natural; Quantity needed per vehicle: 1
2014
Cadillac
CTS
Premium Sedan 4-Door 3.6L 3564CC 217Cu. In. V6 GAS DOHC Naturally Aspirated
[Drive Belt Tensioner Pulley] Natural; Quantity needed per vehicle: 1
2014
Cadillac
CTS
Premium Wagon 4-Door 3.6L 3564CC 217Cu. In. V6 FLEX DOHC Naturally Aspirated
[Drive Belt Tensioner Pulley] Natural; Quantity needed per vehicle: 1
2014
Cadillac
SRX
Base Sport Utility 4-Door 3.6L 3564CC 217Cu. In. V6 FLEX DOHC Naturally Aspirated
[Drive Belt Tensioner Pulley] Quantity needed per vehicle: 1
2014
Cadillac
SRX
Luxury Sport Utility 4-Door 3.6L 3564CC 217Cu. In. V6 FLEX DOHC Naturally Aspirated
[Drive Belt Tensioner Pulley] Quantity needed per vehicle: 1
2014
Cadillac
SRX
Performance Sport Utility 4-Door 3.6L 3564CC 217Cu. In. V6 FLEX DOHC Naturally Aspirated
[Drive Belt Tensioner Pulley] Quantity needed per vehicle: 1
2014
Cadillac
SRX
Premium Sport Utility 4-Door 3.6L 3564CC 217Cu. In. V6 FLEX DOHC Naturally Aspirated
[Drive Belt Tensioner Pulley] Quantity needed per vehicle: 1
2014
Cadillac
XTS
Base Sedan 4-Door 3.6L 3564CC 217Cu. In. V6 GAS DOHC Naturally Aspirated
[Drive Belt Tensioner Pulley] Quantity needed per vehicle: 1
2014
Cadillac
XTS
Livery Hearse 4-Door 3.6L 3564CC 217Cu. In. V6 GAS DOHC Naturally Aspirated
[Drive Belt Tensioner Pulley] Quantity needed per vehicle: 1
2014
Cadillac
XTS
Livery Limousine 4-Door 3.6L 3564CC 217Cu. In. V6 GAS DOHC Naturally Aspirated
[Drive Belt Tensioner Pulley] Quantity needed per vehicle: 1
2014
Cadillac
XTS
Livery Sedan 4-Door 3.6L 3564CC 217Cu. In. V6 GAS DOHC Naturally Aspirated
[Drive Belt Tensioner Pulley] Quantity needed per vehicle: 1
2014
Cadillac
XTS
Luxury Sedan 4-Door 3.6L 3564CC 217Cu. In. V6 GAS DOHC Naturally Aspirated
[Drive Belt Tensioner Pulley] Quantity needed per vehicle: 1
2014
Cadillac
XTS
Platinum Sedan 4-Door 3.6L 3564CC 217Cu. In. V6 GAS DOHC Naturally Aspirated
[Drive Belt Tensioner Pulley] Quantity needed per vehicle: 1
2014
Cadillac
XTS
Premium Sedan 4-Door 3.6L 3564CC 217Cu. In. V6 GAS DOHC Naturally Aspirated
[Drive Belt Tensioner Pulley] Quantity needed per vehicle: 1
2014
Cadillac
XTS
Vsport Platinum Sedan 4-Door 3.6L 3564CC 217Cu. In. V6 GAS DOHC Turbocharged
[Drive Belt Tensioner Pulley] Quantity needed per vehicle: 1
2014
Cadillac
XTS
Vsport Premium Sedan 4-Door 3.6L 3564CC 217Cu. In. V6 GAS DOHC Turbocharged
[Drive Belt Tensioner Pulley] Quantity needed per vehicle: 1
2014
Chevrolet
Camaro
LS Coupe 2-Door 3.6L 3564CC 217Cu. In. V6 GAS DOHC Naturally Aspirated
[Drive Belt Tensioner Pulley] Quantity needed per vehicle: 1
2014
Chevrolet
Camaro
LT Convertible 2-Door 3.6L 3564CC 217Cu. In. V6 GAS DOHC Naturally Aspirated
[Drive Belt Tensioner Pulley] Quantity needed per vehicle: 1
2014
Chevrolet
Camaro
LT Coupe 2-Door 3.6L 3564CC 217Cu. In. V6 GAS DOHC Naturally Aspirated
[Drive Belt Tensioner Pulley] Quantity needed per vehicle: 1
2014
Chevrolet
Cruze
Eco Sedan 4-Door 1.4L 1364CC 83Cu. In. l4 GAS DOHC Turbocharged
[Drive Belt Tensioner Pulley] Quantity needed per vehicle: 1
2014
Chevrolet
Cruze
LT Sedan 4-Door 1.4L 1364CC 83Cu. In. l4 GAS DOHC Turbocharged
[Drive Belt Tensioner Pulley] Quantity needed per vehicle: 1
2014
Chevrolet
Cruze
LTZ Sedan 4-Door 1.4L 1364CC 83Cu. In. l4 GAS DOHC Turbocharged
[Drive Belt Tensioner Pulley] Quantity needed per vehicle: 1
2014
Chevrolet
Equinox
LT Sport Utility 4-Door 3.6L 3564CC 217Cu. In. V6 FLEX DOHC Naturally Aspirated
[Drive Belt Tensioner Pulley] Quantity needed per vehicle: 1
2014
Chevrolet
Equinox
LT Sport Utility 4-Door 3.6L 3564CC 217Cu. In. V6 GAS DOHC Naturally Aspirated
[Drive Belt Tensioner Pulley] Quantity needed per vehicle: 1
2014
Chevrolet
Equinox
LTZ Sport Utility 4-Door 3.6L 3564CC 217Cu. In. V6 FLEX DOHC Naturally Aspirated
[Drive Belt Tensioner Pulley] Quantity needed per vehicle: 1
2014
Chevrolet
Equinox
LTZ Sport Utility 4-Door 3.6L 3564CC 217Cu. In. V6 GAS DOHC Naturally Aspirated
[Drive Belt Tensioner Pulley] Quantity needed per vehicle: 1
2014
Chevrolet
Impala
LT Sedan 4-Door 3.6L 3564CC 217Cu. In. V6 FLEX DOHC Naturally Aspirated
[Drive Belt Tensioner Pulley] Quantity needed per vehicle: 1
2014
Chevrolet
Impala
LT Sedan 4-Door 3.6L 3564CC 217Cu. In. V6 GAS DOHC Naturally Aspirated
[Drive Belt Tensioner Pulley] Quantity needed per vehicle: 1
2014
Chevrolet
Impala
LTZ Sedan 4-Door 3.6L 3564CC 217Cu. In. V6 FLEX DOHC Naturally Aspirated
[Drive Belt Tensioner Pulley] Quantity needed per vehicle: 1
2014
Chevrolet
Impala
LTZ Sedan 4-Door 3.6L 3564CC 217Cu. In. V6 GAS DOHC Naturally Aspirated
[Drive Belt Tensioner Pulley] Quantity needed per vehicle: 1
2014
Chevrolet
Impala Limited
LS Sedan 4-Door 3.6L 3564CC 217Cu. In. V6 FLEX DOHC Naturally Aspirated
[Drive Belt Tensioner Pulley] Quantity needed per vehicle: 1
2014
Chevrolet
Impala Limited
LT Sedan 4-Door 3.6L 3564CC 217Cu. In. V6 FLEX DOHC Naturally Aspirated
[Drive Belt Tensioner Pulley] Quantity needed per vehicle: 1
2014
Chevrolet
Impala Limited
LTZ Sedan 4-Door 3.6L 3564CC 217Cu. In. V6 FLEX DOHC Naturally Aspirated
[Drive Belt Tensioner Pulley] Quantity needed per vehicle: 1
2014
Chevrolet
Impala Limited
Police Sedan 4-Door 3.6L 3564CC 217Cu. In. V6 FLEX DOHC Naturally Aspirated
[Drive Belt Tensioner Pulley] Quantity needed per vehicle: 1
2014
Chevrolet
Sonic
LT Hatchback 4-Door 1.4L 1364CC 83Cu. In. l4 GAS DOHC Turbocharged
[Drive Belt Tensioner Pulley] Quantity needed per vehicle: 1
2014
Chevrolet
Sonic
LT Sedan 4-Door 1.4L 1364CC 83Cu. In. l4 GAS DOHC Turbocharged
[Drive Belt Tensioner Pulley] Quantity needed per vehicle: 1
2014
Chevrolet
Sonic
LTZ Hatchback 4-Door 1.4L 1364CC 83Cu. In. l4 GAS DOHC Turbocharged
[Drive Belt Tensioner Pulley] Quantity needed per vehicle: 1
2014
Chevrolet
Sonic
LTZ Sedan 4-Door 1.4L 1364CC 83Cu. In. l4 GAS DOHC Turbocharged
[Drive Belt Tensioner Pulley] Quantity needed per vehicle: 1
2014
Chevrolet
Sonic
RS Hatchback 4-Door 1.4L 1364CC 83Cu. In. l4 GAS DOHC Turbocharged
[Drive Belt Tensioner Pulley] Quantity needed per vehicle: 1
2014
Chevrolet
Traverse
Base Sport Utility 4-Door 3.6L 3564CC 217Cu. In. V6 GAS DOHC Naturally Aspirated
[Drive Belt Tensioner Pulley] Quantity needed per vehicle: 1
2014
Chevrolet
Traverse
LS Sport Utility 4-Door 3.6L 3564CC 217Cu. In. V6 GAS DOHC Naturally Aspirated
[Drive Belt Tensioner Pulley] Quantity needed per vehicle: 1
2014
Chevrolet
Traverse
LT Sport Utility 4-Door 3.6L 3564CC 217Cu. In. V6 GAS DOHC Naturally Aspirated
[Drive Belt Tensioner Pulley] Quantity needed per vehicle: 1
2014
Chevrolet
Traverse
LTZ Sport Utility 4-Door 3.6L 3564CC 217Cu. In. V6 GAS DOHC Naturally Aspirated
[Drive Belt Tensioner Pulley] Quantity needed per vehicle: 1
2014
GMC
Acadia
Denali Sport Utility 4-Door 3.6L 3564CC 217Cu. In. V6 GAS DOHC Naturally Aspirated
[Drive Belt Tensioner Pulley] Quantity needed per vehicle: 1
2014
GMC
Acadia
SLE Sport Utility 4-Door 3.6L 3564CC 217Cu. In. V6 GAS DOHC Naturally Aspirated
[Drive Belt Tensioner Pulley] Quantity needed per vehicle: 1
2014
GMC
Acadia
SLT Sport Utility 4-Door 3.6L 3564CC 217Cu. In. V6 GAS DOHC Naturally Aspirated
[Drive Belt Tensioner Pulley] Quantity needed per vehicle: 1
2014
GMC
Terrain
Denali Sport Utility 4-Door 3.6L 3564CC 217Cu. In. V6 FLEX DOHC Naturally Aspirated
[Drive Belt Tensioner Pulley] Quantity needed per vehicle: 1
2014
GMC
Terrain
Denali Sport Utility 4-Door 3.6L 3564CC 217Cu. In. V6 GAS DOHC Naturally Aspirated
[Drive Belt Tensioner Pulley] Quantity needed per vehicle: 1
2014
GMC
Terrain
SLE Sport Utility 4-Door 3.6L 3564CC 217Cu. In. V6 FLEX DOHC Naturally Aspirated
[Drive Belt Tensioner Pulley] Quantity needed per vehicle: 1
2014
GMC
Terrain
SLE Sport Utility 4-Door 3.6L 3564CC 217Cu. In. V6 GAS DOHC Naturally Aspirated
[Drive Belt Tensioner Pulley] Quantity needed per vehicle: 1
2014
GMC
Terrain
SLT Sport Utility 4-Door 3.6L 3564CC 217Cu. In. V6 FLEX DOHC Naturally Aspirated
[Drive Belt Tensioner Pulley] Quantity needed per vehicle: 1
2014
GMC
Terrain
SLT Sport Utility 4-Door 3.6L 3564CC 217Cu. In. V6 GAS DOHC Naturally Aspirated
[Drive Belt Tensioner Pulley] Quantity needed per vehicle: 1
2014
Hyundai
Equus
Signature Sedan 4-Door 5.0L 5038CC V8 GAS DOHC Naturally Aspirated
[Drive Belt Idler Pulley] Quantity needed per vehicle: 1
2014
Hyundai
Equus
Ultimate Sedan 4-Door 5.0L 5038CC V8 GAS DOHC Naturally Aspirated
[Drive Belt Idler Pulley] Quantity needed per vehicle: 1
2014
Hyundai
Genesis
5.0 R-Spec Sedan 4-Door 5.0L 5038CC V8 GAS DOHC Naturally Aspirated
[Drive Belt Idler Pulley] Quantity needed per vehicle: 1
2014
Hyundai
Genesis Coupe
2.0T Coupe 2-Door 2.0L 1998CC 122Cu. In. l4 GAS DOHC Turbocharged
[Drive Belt Idler Pulley] Quantity needed per vehicle: 1
2014
Hyundai
Genesis Coupe
2.0T Premium Coupe 2-Door 2.0L 1998CC 122Cu. In. l4 GAS DOHC Turbocharged
[Drive Belt Idler Pulley] Quantity needed per vehicle: 1
2014
Hyundai
Genesis Coupe
2.0T R-Spec Coupe 2-Door 2.0L 1998CC 122Cu. In. l4 GAS DOHC Turbocharged
[Drive Belt Idler Pulley] Quantity needed per vehicle: 1
2014
Mazda
2
GS Hatchback 4-Door 1.5L 1498CC 91Cu. In. l4 GAS DOHC Naturally Aspirated
[Drive Belt Idler Pulley] Quantity needed per vehicle: 1
2014
Mazda
2
GX Hatchback 4-Door 1.5L 1498CC 91Cu. In. l4 GAS DOHC Naturally Aspirated
[Drive Belt Idler Pulley] Quantity needed per vehicle: 1
2014
Mazda
2
Sport Hatchback 4-Door 1.5L 1498CC 91Cu. In. l4 GAS DOHC Naturally Aspirated
[Drive Belt Idler Pulley] Quantity needed per vehicle: 1
2014
Mazda
2
Touring Hatchback 4-Door 1.5L 1498CC 91Cu. In. l4 GAS DOHC Naturally Aspirated
[Drive Belt Idler Pulley] Quantity needed per vehicle: 1
2014
Nissan
NV200
S Mini Cargo Van 4-Door 2.0L 1997CC l4 GAS DOHC Naturally Aspirated
[Belt Tensioner Pulley] Quantity needed per vehicle: 1
2014
Nissan
NV200
SV Mini Cargo Van 4-Door 2.0L 1997CC l4 GAS DOHC Naturally Aspirated
[Belt Tensioner Pulley] Quantity needed per vehicle: 1
2014
Nissan
NV200
Taxi Mini Passenger Van 4-Door 2.0L 1997CC l4 GAS DOHC Naturally Aspirated
[Belt Tensioner Pulley] Quantity needed per vehicle: 1
2013
Buick
Enclave
Base Sport Utility 4-Door 3.6L 3564CC 217Cu. In. V6 GAS DOHC Naturally Aspirated
[Drive Belt Tensioner Pulley] Quantity needed per vehicle: 1
2013
Buick
Enclave
CXL Sport Utility 4-Door 3.6L 3564CC 217Cu. In. V6 GAS DOHC Naturally Aspirated
[Drive Belt Tensioner Pulley] Quantity needed per vehicle: 1
2013
Buick
Encore
Base Sport Utility 4-Door 1.4L 1364CC 83Cu. In. l4 GAS DOHC Turbocharged
[Drive Belt Tensioner Pulley] Quantity needed per vehicle: 1
2013
Buick
Encore
Convenience Sport Utility 4-Door 1.4L 1364CC 83Cu. In. l4 GAS DOHC Turbocharged
[Drive Belt Tensioner Pulley] Quantity needed per vehicle: 1
2013
Buick
Encore
Leather Sport Utility 4-Door 1.4L 1364CC 83Cu. In. l4 GAS DOHC Turbocharged
[Drive Belt Tensioner Pulley] Quantity needed per vehicle: 1
2013
Buick
Encore
Premium Sport Utility 4-Door 1.4L 1364CC 83Cu. In. l4 GAS DOHC Turbocharged
[Drive Belt Tensioner Pulley] Quantity needed per vehicle: 1
2013
Buick
LaCrosse
Base Sedan 4-Door 3.6L 3564CC 217Cu. In. V6 FLEX DOHC Naturally Aspirated
[Drive Belt Tensioner Pulley] Quantity needed per vehicle: 1
2013
Buick
LaCrosse
CXS Sedan 4-Door 3.6L 3564CC 217Cu. In. V6 GAS DOHC Naturally Aspirated
[Drive Belt Tensioner Pulley] Quantity needed per vehicle: 1
2013
Buick
LaCrosse
Leather Sedan 4-Door 3.6L 3564CC 217Cu. In. V6 FLEX DOHC Naturally Aspirated
[Drive Belt Tensioner Pulley] Quantity needed per vehicle: 1
2013
Buick
LaCrosse
Premium Sedan 4-Door 3.6L 3564CC 217Cu. In. V6 FLEX DOHC Naturally Aspirated
[Drive Belt Tensioner Pulley] Quantity needed per vehicle: 1
2013
Buick
LaCrosse
Touring Sedan 4-Door 3.6L 3564CC 217Cu. In. V6 FLEX DOHC Naturally Aspirated
[Drive Belt Tensioner Pulley] Quantity needed per vehicle: 1
2013
Cadillac
CTS
Base Coupe 2-Door 3.0L 182Cu. In. V6 GAS DOHC Naturally Aspirated
[Drive Belt Tensioner Pulley] Quantity needed per vehicle: 1
2013
Cadillac
CTS
Base Coupe 2-Door 3.6L 3564CC 217Cu. In. V6 FLEX DOHC Naturally Aspirated
[Drive Belt Tensioner Pulley] Quantity needed per vehicle: 1
2013
Cadillac
CTS
Base Sedan 4-Door 3.0L 182Cu. In. V6 GAS DOHC Naturally Aspirated
[Drive Belt Tensioner Pulley] Quantity needed per vehicle: 1
2013
Cadillac
CTS
Base Sedan 4-Door 3.6L 3564CC 217Cu. In. V6 FLEX DOHC Naturally Aspirated
[Drive Belt Tensioner Pulley] Quantity needed per vehicle: 1
2013
Cadillac
CTS
Base Wagon 4-Door 3.0L 182Cu. In. V6 GAS DOHC Naturally Aspirated
[Drive Belt Tensioner Pulley] Quantity needed per vehicle: 1
2013
Cadillac
CTS
Base Wagon 4-Door 3.6L 3564CC 217Cu. In. V6 FLEX DOHC Naturally Aspirated
[Drive Belt Tensioner Pulley] Quantity needed per vehicle: 1
2013
Cadillac
CTS
Luxury Sedan 4-Door 3.0L 182Cu. In. V6 GAS DOHC Naturally Aspirated
[Drive Belt Tensioner Pulley] Quantity needed per vehicle: 1
2013
Cadillac
CTS
Luxury Wagon 4-Door 3.0L 182Cu. In. V6 GAS DOHC Naturally Aspirated
[Drive Belt Tensioner Pulley] Quantity needed per vehicle: 1
2013
Cadillac
CTS
Performance Coupe 2-Door 3.6L 3564CC 217Cu. In. V6 FLEX DOHC Naturally Aspirated
[Drive Belt Tensioner Pulley] Quantity needed per vehicle: 1
2013
Cadillac
CTS
Performance Sedan 4-Door 3.6L 3564CC 217Cu. In. V6 FLEX DOHC Naturally Aspirated
[Drive Belt Tensioner Pulley] Quantity needed per vehicle: 1
2013
Cadillac
CTS
Performance Wagon 4-Door 3.6L 3564CC 217Cu. In. V6 FLEX DOHC Naturally Aspirated
[Drive Belt Tensioner Pulley] Quantity needed per vehicle: 1
2013
Cadillac
CTS
Premium Coupe 2-Door 3.6L 3564CC 217Cu. In. V6 FLEX DOHC Naturally Aspirated
[Drive Belt Tensioner Pulley] Quantity needed per vehicle: 1
2013
Cadillac
CTS
Premium Coupe 2-Door 3.6L 3564CC 217Cu. In. V6 GAS DOHC Naturally Aspirated
[Drive Belt Tensioner Pulley] Quantity needed per vehicle: 1
2013
Cadillac
CTS
Premium Sedan 4-Door 3.6L 3564CC 217Cu. In. V6 FLEX DOHC Naturally Aspirated
[Drive Belt Tensioner Pulley] Quantity needed per vehicle: 1
2013
Cadillac
CTS
Premium Sedan 4-Door 3.6L 3564CC 217Cu. In. V6 GAS DOHC Naturally Aspirated
[Drive Belt Tensioner Pulley] Quantity needed per vehicle: 1
2013
Cadillac
CTS
Premium Wagon 4-Door 3.6L 3564CC 217Cu. In. V6 FLEX DOHC Naturally Aspirated
[Drive Belt Tensioner Pulley] Quantity needed per vehicle: 1
2013
Cadillac
SRX
Base Sport Utility 4-Door 3.6L 3564CC 217Cu. In. V6 FLEX DOHC Naturally Aspirated
[Drive Belt Tensioner Pulley] Quantity needed per vehicle: 1
2013
Cadillac
SRX
Base Sport Utility 4-Door 3.6L 3564CC 217Cu. In. V6 GAS DOHC Naturally Aspirated
[Drive Belt Tensioner Pulley] Quantity needed per vehicle: 1
2013
Cadillac
SRX
Luxury Sport Utility 4-Door 3.6L 3564CC 217Cu. In. V6 FLEX DOHC Naturally Aspirated
[Drive Belt Tensioner Pulley] Quantity needed per vehicle: 1
2013
Cadillac
SRX
Performance Sport Utility 4-Door 3.6L 3564CC 217Cu. In. V6 FLEX DOHC Naturally Aspirated
[Drive Belt Tensioner Pulley] Quantity needed per vehicle: 1
2013
Cadillac
SRX
Premium Sport Utility 4-Door 3.6L 3564CC 217Cu. In. V6 FLEX DOHC Naturally Aspirated
[Drive Belt Tensioner Pulley] Quantity needed per vehicle: 1
2013
Cadillac
SRX
Premium Sport Utility 4-Door 3.6L 3564CC 217Cu. In. V6 GAS DOHC Naturally Aspirated
[Drive Belt Tensioner Pulley] Quantity needed per vehicle: 1
2013
Cadillac
XTS
Base Sedan 4-Door 3.6L 3564CC 217Cu. In. V6 GAS DOHC Naturally Aspirated
[Drive Belt Tensioner Pulley] Quantity needed per vehicle: 1
2013
Cadillac
XTS
Livery Hearse 4-Door 3.6L 3564CC 217Cu. In. V6 GAS DOHC Naturally Aspirated
[Drive Belt Tensioner Pulley] Quantity needed per vehicle: 1
2013
Cadillac
XTS
Livery Limousine 4-Door 3.6L 3564CC 217Cu. In. V6 GAS DOHC Naturally Aspirated
[Drive Belt Tensioner Pulley] Quantity needed per vehicle: 1
2013
Cadillac
XTS
Livery Sedan 4-Door 3.6L 3564CC 217Cu. In. V6 GAS DOHC Naturally Aspirated
[Drive Belt Tensioner Pulley] Quantity needed per vehicle: 1
2013
Cadillac
XTS
Luxury Sedan 4-Door 3.6L 3564CC 217Cu. In. V6 GAS DOHC Naturally Aspirated
[Drive Belt Tensioner Pulley] Quantity needed per vehicle: 1
2013
Cadillac
XTS
Platinum Sedan 4-Door 3.6L 3564CC 217Cu. In. V6 GAS DOHC Naturally Aspirated
[Drive Belt Tensioner Pulley] Quantity needed per vehicle: 1
2013
Cadillac
XTS
Premium Sedan 4-Door 3.6L 3564CC 217Cu. In. V6 GAS DOHC Naturally Aspirated
[Drive Belt Tensioner Pulley] Quantity needed per vehicle: 1
2013
Chevrolet
Camaro
LS Coupe 2-Door 3.6L 3564CC 217Cu. In. V6 GAS DOHC Naturally Aspirated
[Drive Belt Tensioner Pulley] Quantity needed per vehicle: 1
2013
Chevrolet
Camaro
LT Convertible 2-Door 3.6L 3564CC 217Cu. In. V6 GAS DOHC Naturally Aspirated
[Drive Belt Tensioner Pulley] Quantity needed per vehicle: 1
2013
Chevrolet
Camaro
LT Coupe 2-Door 3.6L 3564CC 217Cu. In. V6 GAS DOHC Naturally Aspirated
[Drive Belt Tensioner Pulley] Quantity needed per vehicle: 1
2013
Chevrolet
Caprice
PPV Sedan 4-Door 3.6L 3564CC 217Cu. In. V6 FLEX DOHC Naturally Aspirated
[Drive Belt Tensioner Pulley] Quantity needed per vehicle: 1
2013
Chevrolet
Cruze
Eco Sedan 4-Door 1.4L 1364CC 83Cu. In. l4 GAS DOHC Turbocharged
[Drive Belt Tensioner Pulley] Quantity needed per vehicle: 1
2013
Chevrolet
Cruze
LT Sedan 4-Door 1.4L 1364CC 83Cu. In. l4 GAS DOHC Turbocharged
[Drive Belt Tensioner Pulley] Quantity needed per vehicle: 1
2013
Chevrolet
Cruze
LTZ Sedan 4-Door 1.4L 1364CC 83Cu. In. l4 GAS DOHC Turbocharged
[Drive Belt Tensioner Pulley] Quantity needed per vehicle: 1
2013
Chevrolet
Equinox
LT Sport Utility 4-Door 3.6L 3564CC 217Cu. In. V6 FLEX DOHC Naturally Aspirated
[Drive Belt Tensioner Pulley] Quantity needed per vehicle: 1
2013
Chevrolet
Equinox
LT Sport Utility 4-Door 3.6L 3564CC 217Cu. In. V6 GAS DOHC Naturally Aspirated
[Drive Belt Tensioner Pulley] Quantity needed per vehicle: 1
2013
Chevrolet
Equinox
LTZ Sport Utility 4-Door 3.6L 3564CC 217Cu. In. V6 FLEX DOHC Naturally Aspirated
[Drive Belt Tensioner Pulley] Quantity needed per vehicle: 1
2013
Chevrolet
Equinox
LTZ Sport Utility 4-Door 3.6L 3564CC 217Cu. In. V6 GAS DOHC Naturally Aspirated
[Drive Belt Tensioner Pulley] Quantity needed per vehicle: 1
2013
Chevrolet
Impala
LS Sedan 4-Door 3.6L 3564CC 217Cu. In. V6 FLEX DOHC Naturally Aspirated
[Drive Belt Tensioner Pulley] Quantity needed per vehicle: 1
2013
Chevrolet
Impala
LS Sedan 4-Door 3.6L 3564CC 217Cu. In. V6 GAS DOHC Naturally Aspirated
[Drive Belt Tensioner Pulley] Quantity needed per vehicle: 1
2013
Chevrolet
Impala
LT Sedan 4-Door 3.6L 3564CC 217Cu. In. V6 FLEX DOHC Naturally Aspirated
[Drive Belt Tensioner Pulley] Quantity needed per vehicle: 1
2013
Chevrolet
Impala
LT Sedan 4-Door 3.6L 3564CC 217Cu. In. V6 GAS DOHC Naturally Aspirated
[Drive Belt Tensioner Pulley] Quantity needed per vehicle: 1
2013
Chevrolet
Impala
LTZ Sedan 4-Door 3.6L 3564CC 217Cu. In. V6 FLEX DOHC Naturally Aspirated
[Drive Belt Tensioner Pulley] Quantity needed per vehicle: 1
2013
Chevrolet
Impala
LTZ Sedan 4-Door 3.6L 3564CC 217Cu. In. V6 GAS DOHC Naturally Aspirated
[Drive Belt Tensioner Pulley] Quantity needed per vehicle: 1
2013
Chevrolet
Impala
Police Sedan 4-Door 3.6L 3564CC 217Cu. In. V6 FLEX DOHC Naturally Aspirated
[Drive Belt Tensioner Pulley] Quantity needed per vehicle: 1
2013
Chevrolet
Impala
Police Sedan 4-Door 3.6L 3564CC 217Cu. In. V6 GAS DOHC Naturally Aspirated
[Drive Belt Tensioner Pulley] Quantity needed per vehicle: 1
2013
Chevrolet
Sonic
LT Hatchback 4-Door 1.4L 1364CC 83Cu. In. l4 GAS DOHC Turbocharged
[Drive Belt Tensioner Pulley] Quantity needed per vehicle: 1
2013
Chevrolet
Sonic
LT Sedan 4-Door 1.4L 1364CC 83Cu. In. l4 GAS DOHC Turbocharged
[Drive Belt Tensioner Pulley] Quantity needed per vehicle: 1
2013
Chevrolet
Sonic
LTZ Hatchback 4-Door 1.4L 1364CC 83Cu. In. l4 GAS DOHC Turbocharged
[Drive Belt Tensioner Pulley] Quantity needed per vehicle: 1
2013
Chevrolet
Sonic
LTZ Sedan 4-Door 1.4L 1364CC 83Cu. In. l4 GAS DOHC Turbocharged
[Drive Belt Tensioner Pulley] Quantity needed per vehicle: 1
2013
Chevrolet
Sonic
RS Hatchback 4-Door 1.4L 1364CC 83Cu. In. l4 GAS DOHC Turbocharged
[Drive Belt Tensioner Pulley] Quantity needed per vehicle: 1
2013
Chevrolet
Traverse
Base Sport Utility 4-Door 3.6L 3564CC 217Cu. In. V6 GAS DOHC Naturally Aspirated
[Drive Belt Tensioner Pulley] Quantity needed per vehicle: 1
2013
Chevrolet
Traverse
LS Sport Utility 4-Door 3.6L 3564CC 217Cu. In. V6 GAS DOHC Naturally Aspirated
[Drive Belt Tensioner Pulley] Quantity needed per vehicle: 1
2013
Chevrolet
Traverse
LT Sport Utility 4-Door 3.6L 3564CC 217Cu. In. V6 GAS DOHC Naturally Aspirated
[Drive Belt Tensioner Pulley] Quantity needed per vehicle: 1
2013
Chevrolet
Traverse
LTZ Sport Utility 4-Door 3.6L 3564CC 217Cu. In. V6 GAS DOHC Naturally Aspirated
[Drive Belt Tensioner Pulley] Quantity needed per vehicle: 1
2013
GMC
Acadia
Denali Sport Utility 4-Door 3.6L 3564CC 217Cu. In. V6 GAS DOHC Naturally Aspirated
[Drive Belt Tensioner Pulley] Quantity needed per vehicle: 1
2013
GMC
Acadia
SL Sport Utility 4-Door 3.6L 3564CC 217Cu. In. V6 GAS DOHC Naturally Aspirated
[Drive Belt Tensioner Pulley] Quantity needed per vehicle: 1
2013
GMC
Acadia
SLE Sport Utility 4-Door 3.6L 3564CC 217Cu. In. V6 GAS DOHC Naturally Aspirated
[Drive Belt Tensioner Pulley] Quantity needed per vehicle: 1
2013
GMC
Acadia
SLT Sport Utility 4-Door 3.6L 3564CC 217Cu. In. V6 GAS DOHC Naturally Aspirated
[Drive Belt Tensioner Pulley] Quantity needed per vehicle: 1
2013
GMC
Terrain
Denali Sport Utility 4-Door 3.6L 3564CC 217Cu. In. V6 FLEX DOHC Naturally Aspirated
[Drive Belt Tensioner Pulley] Quantity needed per vehicle: 1
2013
GMC
Terrain
Denali Sport Utility 4-Door 3.6L 3564CC 217Cu. In. V6 GAS DOHC Naturally Aspirated
[Drive Belt Tensioner Pulley] Quantity needed per vehicle: 1
2013
GMC
Terrain
SLE Sport Utility 4-Door 3.6L 3564CC 217Cu. In. V6 FLEX DOHC Naturally Aspirated
[Drive Belt Tensioner Pulley] Quantity needed per vehicle: 1
2013
GMC
Terrain
SLE Sport Utility 4-Door 3.6L 3564CC 217Cu. In. V6 GAS DOHC Naturally Aspirated
[Drive Belt Tensioner Pulley] Quantity needed per vehicle: 1
2013
GMC
Terrain
SLT Sport Utility 4-Door 3.6L 3564CC 217Cu. In. V6 FLEX DOHC Naturally Aspirated
[Drive Belt Tensioner Pulley] Quantity needed per vehicle: 1
2013
GMC
Terrain
SLT Sport Utility 4-Door 3.6L 3564CC 217Cu. In. V6 GAS DOHC Naturally Aspirated
[Drive Belt Tensioner Pulley] Quantity needed per vehicle: 1
2013
Honda
Fit
Base Hatchback 4-Door 1.5L 1497CC l4 GAS SOHC Naturally Aspirated
[Drive Belt Tensioner Pulley] Quantity needed per vehicle: 1
2013
Honda
Fit
DX Hatchback 4-Door 1.5L 1497CC l4 GAS SOHC Naturally Aspirated
[Drive Belt Tensioner Pulley] Quantity needed per vehicle: 1
2013
Honda
Fit
LX Hatchback 4-Door 1.5L 1497CC l4 GAS SOHC Naturally Aspirated
[Drive Belt Tensioner Pulley] Quantity needed per vehicle: 1
2013
Honda
Fit
Sport Hatchback 4-Door 1.5L 1497CC l4 GAS SOHC Naturally Aspirated
[Drive Belt Tensioner Pulley] Quantity needed per vehicle: 1
2013
Hyundai
Equus
Signature Sedan 4-Door 5.0L 5038CC V8 GAS DOHC Naturally Aspirated
[Drive Belt Idler Pulley] Quantity needed per vehicle: 1
2013
Hyundai
Equus
Ultimate Sedan 4-Door 5.0L 5038CC V8 GAS DOHC Naturally Aspirated
[Drive Belt Idler Pulley] Quantity needed per vehicle: 1
2013
Hyundai
Genesis
5.0 R-Spec Sedan 4-Door 5.0L 5038CC V8 GAS DOHC Naturally Aspirated
[Drive Belt Idler Pulley] Quantity needed per vehicle: 1
2013
Hyundai
Genesis Coupe
2.0T Coupe 2-Door 2.0L 1998CC 122Cu. In. l4 GAS DOHC Turbocharged
[Drive Belt Idler Pulley] Quantity needed per vehicle: 1
2013
Hyundai
Genesis Coupe
2.0T Premium Coupe 2-Door 2.0L 1998CC 122Cu. In. l4 GAS DOHC Turbocharged
[Drive Belt Idler Pulley] Quantity needed per vehicle: 1
2013
Hyundai
Genesis Coupe
2.0T R-Spec Coupe 2-Door 2.0L 1998CC 122Cu. In. l4 GAS DOHC Turbocharged
[Drive Belt Idler Pulley] Quantity needed per vehicle: 1
2013
Kia
Sorento
EX Sport Utility 4-Door 2.4L 2359CC l4 GAS DOHC Naturally Aspirated
[Drive Belt Idler Pulley] Upper; Quantity needed per vehicle: 1
2013
Kia
Sorento
LX Sport Utility 4-Door 2.4L 2359CC l4 GAS DOHC Naturally Aspirated
[Drive Belt Idler Pulley] Upper; Quantity needed per vehicle: 1
2013
Mazda
2
GS Hatchback 4-Door 1.5L 1498CC 91Cu. In. l4 GAS DOHC Naturally Aspirated
[Drive Belt Idler Pulley] Quantity needed per vehicle: 1
2013
Mazda
2
GX Hatchback 4-Door 1.5L 1498CC 91Cu. In. l4 GAS DOHC Naturally Aspirated
[Drive Belt Idler Pulley] Quantity needed per vehicle: 1
2013
Mazda
2
Sport Hatchback 4-Door 1.5L 1498CC 91Cu. In. l4 GAS DOHC Naturally Aspirated
[Drive Belt Idler Pulley] Quantity needed per vehicle: 1
2013
Mazda
2
Touring Hatchback 4-Door 1.5L 1498CC 91Cu. In. l4 GAS DOHC Naturally Aspirated
[Drive Belt Idler Pulley] Quantity needed per vehicle: 1
2013
Nissan
NV200
S Mini Cargo Van 4-Door 2.0L 1997CC l4 GAS DOHC Naturally Aspirated
[Drive Belt Tensioner Pulley] Quantity needed per vehicle: 1
2013
Nissan
NV200
SV Mini Cargo Van 4-Door 2.0L 1997CC l4 GAS DOHC Naturally Aspirated
[Drive Belt Tensioner Pulley] Quantity needed per vehicle: 1
2012
Buick
Enclave
Base Sport Utility 4-Door 3.6L 3564CC 217Cu. In. V6 GAS DOHC Naturally Aspirated
[Drive Belt Tensioner Pulley] Quantity needed per vehicle: 1
2012
Buick
Enclave
CXL Sport Utility 4-Door 3.6L 3564CC 217Cu. In. V6 GAS DOHC Naturally Aspirated
[Drive Belt Tensioner Pulley] Quantity needed per vehicle: 1
2012
Buick
LaCrosse
Base Sedan 4-Door 3.6L 3564CC 217Cu. In. V6 FLEX DOHC Naturally Aspirated
[Drive Belt Tensioner Pulley] Quantity needed per vehicle: 1
2012
Buick
LaCrosse
Convenience Sedan 4-Door 3.6L 3564CC 217Cu. In. V6 FLEX DOHC Naturally Aspirated
[Drive Belt Tensioner Pulley] Quantity needed per vehicle: 1
2012
Buick
LaCrosse
CXS Sedan 4-Door 3.6L 3564CC 217Cu. In. V6 GAS DOHC Naturally Aspirated
[Drive Belt Tensioner Pulley] Quantity needed per vehicle: 1
2012
Buick
LaCrosse
Leather Sedan 4-Door 3.6L 3564CC 217Cu. In. V6 FLEX DOHC Naturally Aspirated
[Drive Belt Tensioner Pulley] Quantity needed per vehicle: 1
2012
Buick
LaCrosse
Premium Sedan 4-Door 3.6L 3564CC 217Cu. In. V6 FLEX DOHC Naturally Aspirated
[Drive Belt Tensioner Pulley] Quantity needed per vehicle: 1
2012
Buick
LaCrosse
Touring Sedan 4-Door 3.6L 3564CC 217Cu. In. V6 FLEX DOHC Naturally Aspirated
[Drive Belt Tensioner Pulley] Quantity needed per vehicle: 1
2012
Cadillac
CTS
3.0L Coupe 2-Door 3.0L 182Cu. In. V6 GAS DOHC Naturally Aspirated
[Drive Belt Tensioner Pulley] Quantity needed per vehicle: 1
2012
Cadillac
CTS
3.0L Sedan 4-Door 3.0L 182Cu. In. V6 GAS DOHC Naturally Aspirated
[Drive Belt Tensioner Pulley] Quantity needed per vehicle: 1
2012
Cadillac
CTS
3.0L Wagon 4-Door 3.0L 182Cu. In. V6 GAS DOHC Naturally Aspirated
[Drive Belt Tensioner Pulley] Quantity needed per vehicle: 1
2012
Cadillac
CTS
3.6L Coupe 2-Door 3.6L 3564CC 217Cu. In. V6 GAS DOHC Naturally Aspirated
[Drive Belt Tensioner Pulley] Quantity needed per vehicle: 1
2012
Cadillac
CTS
3.6L Sedan 4-Door 3.6L 3564CC 217Cu. In. V6 GAS DOHC Naturally Aspirated
[Drive Belt Tensioner Pulley] Quantity needed per vehicle: 1
2012
Cadillac
CTS
3.6L Wagon 4-Door 3.6L 3564CC 217Cu. In. V6 GAS DOHC Naturally Aspirated
[Drive Belt Tensioner Pulley] Quantity needed per vehicle: 1
2012
Cadillac
CTS
Base Coupe 2-Door 3.0L 182Cu. In. V6 GAS DOHC Naturally Aspirated
[Drive Belt Tensioner Pulley] Quantity needed per vehicle: 1
2012
Cadillac
CTS
Base Coupe 2-Door 3.6L 3564CC 217Cu. In. V6 GAS DOHC Naturally Aspirated
[Drive Belt Tensioner Pulley] Quantity needed per vehicle: 1
2012
Cadillac
CTS
Base Sedan 4-Door 3.0L 182Cu. In. V6 GAS DOHC Naturally Aspirated
[Drive Belt Tensioner Pulley] Quantity needed per vehicle: 1
2012
Cadillac
CTS
Base Sedan 4-Door 3.6L 3564CC 217Cu. In. V6 GAS DOHC Naturally Aspirated
[Drive Belt Tensioner Pulley] Quantity needed per vehicle: 1
2012
Cadillac
CTS
Base Wagon 4-Door 3.0L 182Cu. In. V6 GAS DOHC Naturally Aspirated
[Drive Belt Tensioner Pulley] Quantity needed per vehicle: 1
2012
Cadillac
CTS
Base Wagon 4-Door 3.6L 3564CC 217Cu. In. V6 GAS DOHC Naturally Aspirated
[Drive Belt Tensioner Pulley] Quantity needed per vehicle: 1
2012
Cadillac
CTS
Coupe Coupe 2-Door 3.6L 3564CC 217Cu. In. V6 GAS DOHC Naturally Aspirated
[Drive Belt Tensioner Pulley] Quantity needed per vehicle: 1
2012
Cadillac
CTS
Luxury Sedan 4-Door 3.0L 182Cu. In. V6 GAS DOHC Naturally Aspirated
[Drive Belt Tensioner Pulley] Quantity needed per vehicle: 1
2012
Cadillac
CTS
Luxury Wagon 4-Door 3.0L 182Cu. In. V6 GAS DOHC Naturally Aspirated
[Drive Belt Tensioner Pulley] Quantity needed per vehicle: 1
2012
Cadillac
CTS
Performance Coupe 2-Door 3.6L 3564CC 217Cu. In. V6 GAS DOHC Naturally Aspirated
[Drive Belt Tensioner Pulley] Quantity needed per vehicle: 1
2012
Cadillac
CTS
Performance Sedan 4-Door 3.6L 3564CC 217Cu. In. V6 GAS DOHC Naturally Aspirated
[Drive Belt Tensioner Pulley] Quantity needed per vehicle: 1
2012
Cadillac
CTS
Performance Wagon 4-Door 3.6L 3564CC 217Cu. In. V6 GAS DOHC Naturally Aspirated
[Drive Belt Tensioner Pulley] Quantity needed per vehicle: 1
2012
Cadillac
CTS
Premium Coupe 2-Door 3.6L 3564CC 217Cu. In. V6 GAS DOHC Naturally Aspirated
[Drive Belt Tensioner Pulley] Quantity needed per vehicle: 1
2012
Cadillac
CTS
Premium Sedan 4-Door 3.6L 3564CC 217Cu. In. V6 GAS DOHC Naturally Aspirated
[Drive Belt Tensioner Pulley] Quantity needed per vehicle: 1
2012
Cadillac
CTS
Premium Wagon 4-Door 3.6L 3564CC 217Cu. In. V6 GAS DOHC Naturally Aspirated
[Drive Belt Tensioner Pulley] Quantity needed per vehicle: 1
2012
Cadillac
SRX
Base Sport Utility 4-Door 3.6L 3564CC 217Cu. In. V6 FLEX DOHC Naturally Aspirated
[Drive Belt Tensioner Pulley] Quantity needed per vehicle: 1
2012
Cadillac
SRX
Base Sport Utility 4-Door 3.6L 3564CC 217Cu. In. V6 GAS DOHC Naturally Aspirated
[Drive Belt Tensioner Pulley] Quantity needed per vehicle: 1
2012
Cadillac
SRX
Luxury Sport Utility 4-Door 3.6L 3564CC 217Cu. In. V6 FLEX DOHC Naturally Aspirated
[Drive Belt Tensioner Pulley] Quantity needed per vehicle: 1
2012
Cadillac
SRX
Performance Sport Utility 4-Door 3.6L 3564CC 217Cu. In. V6 FLEX DOHC Naturally Aspirated
[Drive Belt Tensioner Pulley] Quantity needed per vehicle: 1
2012
Cadillac
SRX
Premium Sport Utility 4-Door 3.6L 3564CC 217Cu. In. V6 FLEX DOHC Naturally Aspirated
[Drive Belt Tensioner Pulley] Quantity needed per vehicle: 1
2012
Chevrolet
Camaro
1LT Coupe 2-Door 3.6L 3564CC 217Cu. In. V6 GAS DOHC Naturally Aspirated
[Drive Belt Tensioner Pulley] Quantity needed per vehicle: 1
2012
Chevrolet
Camaro
LS Coupe 2-Door 3.6L 3564CC 217Cu. In. V6 GAS DOHC Naturally Aspirated
[Drive Belt Tensioner Pulley] Quantity needed per vehicle: 1
2012
Chevrolet
Camaro
LT Convertible 2-Door 3.6L 3564CC 217Cu. In. V6 GAS DOHC Naturally Aspirated
[Drive Belt Tensioner Pulley] Quantity needed per vehicle: 1
2012
Chevrolet
Camaro
LT Coupe 2-Door 3.6L 3564CC 217Cu. In. V6 GAS DOHC Naturally Aspirated
[Drive Belt Tensioner Pulley] Quantity needed per vehicle: 1
2012
Chevrolet
Caprice
PPV Sedan 4-Door 3.6L 3564CC 217Cu. In. V6 FLEX DOHC Naturally Aspirated
[Drive Belt Tensioner Pulley] Quantity needed per vehicle: 1
2012
Chevrolet
Colorado
Base Crew Cab Pickup 4-Door 2.9L 2921CC 178Cu. In. l4 GAS DOHC Naturally Aspirated
[Drive Belt Tensioner Pulley] Quantity needed per vehicle: 1
2012
Chevrolet
Colorado
Base Crew Cab Pickup 4-Door 3.7L 3654CC 223Cu. In. l5 GAS DOHC Naturally Aspirated
[Drive Belt Tensioner Pulley] Quantity needed per vehicle: 1
2012
Chevrolet
Colorado
LT Crew Cab Pickup 4-Door 2.9L 2921CC 178Cu. In. l4 GAS DOHC Naturally Aspirated
[Drive Belt Tensioner Pulley] Quantity needed per vehicle: 1
2012
Chevrolet
Colorado
LT Crew Cab Pickup 4-Door 3.7L 3654CC 223Cu. In. l5 GAS DOHC Naturally Aspirated
[Drive Belt Tensioner Pulley] Quantity needed per vehicle: 1
2012
Chevrolet
Colorado
LT Extended Cab Pickup 4-Door 2.9L 2921CC 178Cu. In. l4 GAS DOHC Naturally Aspirated
[Drive Belt Tensioner Pulley] Quantity needed per vehicle: 1
2012
Chevrolet
Colorado
LT Extended Cab Pickup 4-Door 3.7L 3654CC 223Cu. In. l5 GAS DOHC Naturally Aspirated
[Drive Belt Tensioner Pulley] Quantity needed per vehicle: 1
2012
Chevrolet
Colorado
LT Standard Cab Pickup 2-Door 2.9L 2921CC 178Cu. In. l4 GAS DOHC Naturally Aspirated
[Drive Belt Tensioner Pulley] Quantity needed per vehicle: 1
2012
Chevrolet
Colorado
LT Standard Cab Pickup 2-Door 3.7L 3654CC 223Cu. In. l5 GAS DOHC Naturally Aspirated
[Drive Belt Tensioner Pulley] Quantity needed per vehicle: 1
2012
Chevrolet
Colorado
WT Cab & Chassis 2-Door 2.9L 2921CC 178Cu. In. l4 GAS DOHC Naturally Aspirated
[Drive Belt Tensioner Pulley] Quantity needed per vehicle: 1
2012
Chevrolet
Colorado
WT Cab & Chassis 2-Door 3.7L 3654CC 223Cu. In. l5 GAS DOHC Naturally Aspirated
[Drive Belt Tensioner Pulley] Quantity needed per vehicle: 1
2012
Chevrolet
Colorado
WT Extended Cab Pickup 4-Door 2.9L 2921CC 178Cu. In. l4 GAS DOHC Naturally Aspirated
[Drive Belt Tensioner Pulley] Quantity needed per vehicle: 1
2012
Chevrolet
Colorado
WT Extended Cab Pickup 4-Door 3.7L 3654CC 223Cu. In. l5 GAS DOHC Naturally Aspirated
[Drive Belt Tensioner Pulley] Quantity needed per vehicle: 1
2012
Chevrolet
Colorado
WT Standard Cab Pickup 2-Door 2.9L 2921CC 178Cu. In. l4 GAS DOHC Naturally Aspirated
[Drive Belt Tensioner Pulley] Quantity needed per vehicle: 1
2012
Chevrolet
Colorado
WT Standard Cab Pickup 2-Door 3.7L 3654CC 223Cu. In. l5 GAS DOHC Naturally Aspirated
[Drive Belt Tensioner Pulley] Quantity needed per vehicle: 1
2012
Chevrolet
Cruze
Eco Sedan 4-Door 1.4L 1364CC 83Cu. In. l4 GAS DOHC Turbocharged
[Drive Belt Tensioner Pulley] Quantity needed per vehicle: 1
2012
Chevrolet
Cruze
LT Sedan 4-Door 1.4L 1364CC 83Cu. In. l4 GAS DOHC Turbocharged
[Drive Belt Tensioner Pulley] Quantity needed per vehicle: 1
2012
Chevrolet
Cruze
LTZ Sedan 4-Door 1.4L 1364CC 83Cu. In. l4 GAS DOHC Turbocharged
[Drive Belt Tensioner Pulley] Quantity needed per vehicle: 1
2012
Chevrolet
Equinox
LT Sport Utility 4-Door 3.0L 182Cu. In. V6 FLEX DOHC Naturally Aspirated
[Drive Belt Tensioner Pulley] Quantity needed per vehicle: 1
2012
Chevrolet
Equinox
LT Sport Utility 4-Door 3.0L 182Cu. In. V6 GAS DOHC Naturally Aspirated
[Drive Belt Tensioner Pulley] Quantity needed per vehicle: 1
2012
Chevrolet
Equinox
LTZ Sport Utility 4-Door 3.0L 182Cu. In. V6 FLEX DOHC Naturally Aspirated
[Drive Belt Tensioner Pulley] Quantity needed per vehicle: 1
2012
Chevrolet
Equinox
LTZ Sport Utility 4-Door 3.0L 182Cu. In. V6 GAS DOHC Naturally Aspirated
[Drive Belt Tensioner Pulley] Quantity needed per vehicle: 1
2012
Chevrolet
Impala
LS Sedan 4-Door 3.6L 3564CC 217Cu. In. V6 FLEX DOHC Naturally Aspirated
[Drive Belt Tensioner Pulley] Quantity needed per vehicle: 1
2012
Chevrolet
Impala
LS Sedan 4-Door 3.6L 3564CC 217Cu. In. V6 GAS DOHC Naturally Aspirated
[Drive Belt Tensioner Pulley] Quantity needed per vehicle: 1
2012
Chevrolet
Impala
LT Sedan 4-Door 3.6L 3564CC 217Cu. In. V6 FLEX DOHC Naturally Aspirated
[Drive Belt Tensioner Pulley] Quantity needed per vehicle: 1
2012
Chevrolet
Impala
LT Sedan 4-Door 3.6L 3564CC 217Cu. In. V6 GAS DOHC Naturally Aspirated
[Drive Belt Tensioner Pulley] Quantity needed per vehicle: 1
2012
Chevrolet
Impala
LTZ Sedan 4-Door 3.6L 3564CC 217Cu. In. V6 FLEX DOHC Naturally Aspirated
[Drive Belt Tensioner Pulley] Quantity needed per vehicle: 1
2012
Chevrolet
Impala
LTZ Sedan 4-Door 3.6L 3564CC 217Cu. In. V6 GAS DOHC Naturally Aspirated
[Drive Belt Tensioner Pulley] Quantity needed per vehicle: 1
2012
Chevrolet
Impala
Police Sedan 4-Door 3.6L 3564CC 217Cu. In. V6 FLEX DOHC Naturally Aspirated
[Drive Belt Tensioner Pulley] Quantity needed per vehicle: 1
2012
Chevrolet
Impala
Police Sedan 4-Door 3.6L 3564CC 217Cu. In. V6 GAS DOHC Naturally Aspirated
[Drive Belt Tensioner Pulley] Quantity needed per vehicle: 1
2012
Chevrolet
Malibu
LT Sedan 4-Door 3.6L 3564CC 217Cu. In. V6 GAS DOHC Naturally Aspirated
[Drive Belt Tensioner Pulley] Quantity needed per vehicle: 1
2012
Chevrolet
Malibu
LTZ Sedan 4-Door 3.6L 3564CC 217Cu. In. V6 GAS DOHC Naturally Aspirated
[Drive Belt Tensioner Pulley] Quantity needed per vehicle: 1
2012
Chevrolet
Sonic
LT Hatchback 4-Door 1.4L 1364CC 83Cu. In. l4 GAS DOHC Turbocharged
[Drive Belt Tensioner Pulley] Quantity needed per vehicle: 1
2012
Chevrolet
Sonic
LT Sedan 4-Door 1.4L 1364CC 83Cu. In. l4 GAS DOHC Turbocharged
[Drive Belt Tensioner Pulley] Quantity needed per vehicle: 1
2012
Chevrolet
Sonic
LTZ Hatchback 4-Door 1.4L 1364CC 83Cu. In. l4 GAS DOHC Turbocharged
[Drive Belt Tensioner Pulley] Quantity needed per vehicle: 1
2012
Chevrolet
Sonic
LTZ Sedan 4-Door 1.4L 1364CC 83Cu. In. l4 GAS DOHC Turbocharged
[Drive Belt Tensioner Pulley] Quantity needed per vehicle: 1
2012
Chevrolet
Traverse
Base Sport Utility 4-Door 3.6L 3564CC 217Cu. In. V6 GAS DOHC Naturally Aspirated
[Drive Belt Tensioner Pulley] Quantity needed per vehicle: 1
2012
Chevrolet
Traverse
LS Sport Utility 4-Door 3.6L 3564CC 217Cu. In. V6 GAS DOHC Naturally Aspirated
[Drive Belt Tensioner Pulley] Quantity needed per vehicle: 1
2012
Chevrolet
Traverse
LT Sport Utility 4-Door 3.6L 3564CC 217Cu. In. V6 GAS DOHC Naturally Aspirated
[Drive Belt Tensioner Pulley] Quantity needed per vehicle: 1
2012
Chevrolet
Traverse
LTZ Sport Utility 4-Door 3.6L 3564CC 217Cu. In. V6 GAS DOHC Naturally Aspirated
[Drive Belt Tensioner Pulley] Quantity needed per vehicle: 1
2012
GMC
Acadia
Base Sport Utility 4-Door 3.6L 3564CC 217Cu. In. V6 GAS DOHC Naturally Aspirated
[Drive Belt Tensioner Pulley] Quantity needed per vehicle: 1
2012
GMC
Acadia
Denali Sport Utility 4-Door 3.6L 3564CC 217Cu. In. V6 GAS DOHC Naturally Aspirated
[Drive Belt Tensioner Pulley] Quantity needed per vehicle: 1
2012
GMC
Acadia
SL Sport Utility 4-Door 3.6L 3564CC 217Cu. In. V6 GAS DOHC Naturally Aspirated
[Drive Belt Tensioner Pulley] Quantity needed per vehicle: 1
2012
GMC
Acadia
SLE Sport Utility 4-Door 3.6L 3564CC 217Cu. In. V6 GAS DOHC Naturally Aspirated
[Drive Belt Tensioner Pulley] Quantity needed per vehicle: 1
2012
GMC
Acadia
SLT Sport Utility 4-Door 3.6L 3564CC 217Cu. In. V6 GAS DOHC Naturally Aspirated
[Drive Belt Tensioner Pulley] Quantity needed per vehicle: 1
2012
GMC
Canyon
Base Crew Cab Pickup 4-Door 3.7L 3654CC 223Cu. In. l5 GAS DOHC Naturally Aspirated
[Drive Belt Tensioner Pulley] Quantity needed per vehicle: 1
2012
GMC
Canyon
SLE Crew Cab Pickup 4-Door 2.9L 2921CC 178Cu. In. l4 GAS DOHC Naturally Aspirated
[Drive Belt Tensioner Pulley] Quantity needed per vehicle: 1
2012
GMC
Canyon
SLE Crew Cab Pickup 4-Door 3.7L 3654CC 223Cu. In. l5 GAS DOHC Naturally Aspirated
[Drive Belt Tensioner Pulley] Quantity needed per vehicle: 1
2012
GMC
Canyon
SLE Extended Cab Pickup 4-Door 2.9L 2921CC 178Cu. In. l4 GAS DOHC Naturally Aspirated
[Drive Belt Tensioner Pulley] Quantity needed per vehicle: 1
2012
GMC
Canyon
SLE Extended Cab Pickup 4-Door 3.7L 3654CC 223Cu. In. l5 GAS DOHC Naturally Aspirated
[Drive Belt Tensioner Pulley] Quantity needed per vehicle: 1
2012
GMC
Canyon
SLE Standard Cab Pickup 2-Door 2.9L 2921CC 178Cu. In. l4 GAS DOHC Naturally Aspirated
[Drive Belt Tensioner Pulley] Quantity needed per vehicle: 1
2012
GMC
Canyon
SLE Standard Cab Pickup 2-Door 3.7L 3654CC 223Cu. In. l5 GAS DOHC Naturally Aspirated
[Drive Belt Tensioner Pulley] Quantity needed per vehicle: 1
2012
GMC
Canyon
SLT Crew Cab Pickup 4-Door 3.7L 3654CC 223Cu. In. l5 GAS DOHC Naturally Aspirated
[Drive Belt Tensioner Pulley] Quantity needed per vehicle: 1
2012
GMC
Canyon
SLT Extended Cab Pickup 4-Door 3.7L 3654CC 223Cu. In. l5 GAS DOHC Naturally Aspirated
[Drive Belt Tensioner Pulley] Quantity needed per vehicle: 1
2012
GMC
Canyon
WT Extended Cab Pickup 4-Door 2.9L 2921CC 178Cu. In. l4 GAS DOHC Naturally Aspirated
[Drive Belt Tensioner Pulley] Quantity needed per vehicle: 1
2012
GMC
Canyon
WT Extended Cab Pickup 4-Door 3.7L 3654CC 223Cu. In. l5 GAS DOHC Naturally Aspirated
[Drive Belt Tensioner Pulley] Quantity needed per vehicle: 1
2012
GMC
Canyon
WT Standard Cab Pickup 2-Door 2.9L 2921CC 178Cu. In. l4 GAS DOHC Naturally Aspirated
[Drive Belt Tensioner Pulley] Quantity needed per vehicle: 1
2012
GMC
Canyon
WT Standard Cab Pickup 2-Door 3.7L 3654CC 223Cu. In. l5 GAS DOHC Naturally Aspirated
[Drive Belt Tensioner Pulley] Quantity needed per vehicle: 1
2012
GMC
Terrain
SLE Sport Utility 4-Door 3.0L 182Cu. In. V6 FLEX DOHC Naturally Aspirated
[Drive Belt Tensioner Pulley] Quantity needed per vehicle: 1
2012
GMC
Terrain
SLE Sport Utility 4-Door 3.0L 182Cu. In. V6 GAS DOHC Naturally Aspirated
[Drive Belt Tensioner Pulley] Quantity needed per vehicle: 1
2012
GMC
Terrain
SLT Sport Utility 4-Door 3.0L 182Cu. In. V6 FLEX DOHC Naturally Aspirated
[Drive Belt Tensioner Pulley] Quantity needed per vehicle: 1
2012
GMC
Terrain
SLT Sport Utility 4-Door 3.0L 182Cu. In. V6 GAS DOHC Naturally Aspirated
[Drive Belt Tensioner Pulley] Quantity needed per vehicle: 1
2012
Honda
Fit
Base Hatchback 4-Door 1.5L 1497CC l4 GAS SOHC Naturally Aspirated
[Drive Belt Tensioner Pulley] Quantity needed per vehicle: 1
2012
Honda
Fit
DX Hatchback 4-Door 1.5L 1497CC l4 GAS SOHC Naturally Aspirated
[Drive Belt Tensioner Pulley] Quantity needed per vehicle: 1
2012
Honda
Fit
DX-A Hatchback 4-Door 1.5L 1497CC l4 GAS SOHC Naturally Aspirated
[Drive Belt Tensioner Pulley] Quantity needed per vehicle: 1
2012
Honda
Fit
LX Hatchback 4-Door 1.5L 1497CC l4 GAS SOHC Naturally Aspirated
[Drive Belt Tensioner Pulley] Quantity needed per vehicle: 1
2012
Honda
Fit
Sport Hatchback 4-Door 1.5L 1497CC l4 GAS SOHC Naturally Aspirated
[Drive Belt Tensioner Pulley] Quantity needed per vehicle: 1
2012
Hyundai
Equus
Signature Sedan 4-Door 5.0L 5038CC V8 GAS DOHC Naturally Aspirated
[Drive Belt Idler Pulley] Quantity needed per vehicle: 1
2012
Hyundai
Equus
Ultimate Sedan 4-Door 5.0L 5038CC V8 GAS DOHC Naturally Aspirated
[Drive Belt Idler Pulley] Quantity needed per vehicle: 1
2012
Hyundai
Genesis
4.6 Sedan 4-Door 4.6L 4627CC V8 GAS DOHC Naturally Aspirated
[Drive Belt Idler Pulley] Quantity needed per vehicle: 1
2012
Hyundai
Genesis
5.0 R-Spec Sedan 4-Door 5.0L 5038CC V8 GAS DOHC Naturally Aspirated
[Drive Belt Idler Pulley] Quantity needed per vehicle: 1
2012
Hyundai
Genesis
5.0 Sedan 4-Door 5.0L 5038CC V8 GAS DOHC Naturally Aspirated
[Drive Belt Idler Pulley] Quantity needed per vehicle: 1
2012
Hyundai
Genesis Coupe
2.0T Coupe 2-Door 2.0L 1998CC 122Cu. In. l4 GAS DOHC Turbocharged
[Drive Belt Idler Pulley] Quantity needed per vehicle: 1
2012
Hyundai
Genesis Coupe
2.0T GT Coupe 2-Door 2.0L 1998CC 122Cu. In. l4 GAS DOHC Turbocharged
[Drive Belt Idler Pulley] Quantity needed per vehicle: 1
2012
Hyundai
Genesis Coupe
2.0T Premium Coupe 2-Door 2.0L 1998CC 122Cu. In. l4 GAS DOHC Turbocharged
[Drive Belt Idler Pulley] Quantity needed per vehicle: 1
2012
Hyundai
Genesis Coupe
2.0T R-Spec Coupe 2-Door 2.0L 1998CC 122Cu. In. l4 GAS DOHC Turbocharged
[Drive Belt Idler Pulley] Quantity needed per vehicle: 1
2012
Hyundai
Santa Fe
GL Premium Sport Utility 4-Door 2.4L 2359CC l4 GAS DOHC Naturally Aspirated
[Drive Belt Idler Pulley] Upper; Quantity needed per vehicle: 1
2012
Hyundai
Santa Fe
GL Sport Utility 4-Door 2.4L 2359CC l4 GAS DOHC Naturally Aspirated
[Drive Belt Idler Pulley] Upper; Quantity needed per vehicle: 1
2012
Hyundai
Santa Fe
GLS Sport Utility 4-Door 2.4L 2359CC l4 GAS DOHC Naturally Aspirated
[Drive Belt Idler Pulley] Upper; Quantity needed per vehicle: 1
2012
Hyundai
Santa Fe
Limited Sport Utility 4-Door 2.4L 2359CC l4 GAS DOHC Naturally Aspirated
[Drive Belt Idler Pulley] Upper; Quantity needed per vehicle: 1
2012
Kia
Sorento
Base Sport Utility 4-Door 2.4L 2359CC l4 GAS DOHC Naturally Aspirated
[Drive Belt Idler Pulley] Upper; Quantity needed per vehicle: 1
2012
Kia
Sorento
EX Sport Utility 4-Door 2.4L 2359CC l4 GAS DOHC Naturally Aspirated
[Drive Belt Idler Pulley] Upper; Quantity needed per vehicle: 1
2012
Kia
Sorento
LX Sport Utility 4-Door 2.4L 2359CC l4 GAS DOHC Naturally Aspirated
[Drive Belt Idler Pulley] Upper; Quantity needed per vehicle: 1
2012
Land Rover
Range Rover
Autobiography Sport Utility 4-Door 5.0L 5000CC V8 GAS DOHC Supercharged
[Drive Belt Idler Pulley] Main Drive; Supercharged; Quantity needed per vehicle: 1
2012
Land Rover
Range Rover
HSE Lux Sport Utility 4-Door 5.0L 5000CC V8 GAS DOHC Naturally Aspirated
[Drive Belt Idler Pulley] Smooth Pulley; Natural; Quantity needed per vehicle: 1
2012
Land Rover
Range Rover
HSE Sport Utility 4-Door 5.0L 5000CC V8 GAS DOHC Naturally Aspirated
[Drive Belt Idler Pulley] Smooth Pulley; Natural; Quantity needed per vehicle: 1
2012
Land Rover
Range Rover
Supercharged Sport Utility 4-Door 5.0L 5000CC V8 GAS DOHC Supercharged
[Drive Belt Idler Pulley] Main Drive; Supercharged; Quantity needed per vehicle: 1
2012
Land Rover
Range Rover Sport
Autobiography Sport Utility 4-Door 5.0L 5000CC V8 GAS DOHC Supercharged
[Drive Belt Idler Pulley] Main Drive; Supercharged; Quantity needed per vehicle: 1
2012
Land Rover
Range Rover Sport
GT Limited Edition 3 Sport Utility 4-Door 5.0L 5000CC V8 GAS DOHC Naturally Aspirated
[Drive Belt Idler Pulley] Smooth Pulley; Natural; Quantity needed per vehicle: 1
2012
Land Rover
Range Rover Sport
HSE Lux Sport Utility 4-Door 5.0L 5000CC V8 GAS DOHC Naturally Aspirated
[Drive Belt Idler Pulley] Smooth Pulley; Natural; Quantity needed per vehicle: 1
2012
Land Rover
Range Rover Sport
HSE Sport Utility 4-Door 5.0L 5000CC V8 GAS DOHC Naturally Aspirated
[Drive Belt Idler Pulley] Smooth Pulley; Natural; Quantity needed per vehicle: 1
2012
Land Rover
Range Rover Sport
Supercharged Sport Utility 4-Door 5.0L 5000CC V8 GAS DOHC Supercharged
[Drive Belt Idler Pulley] Main Drive; Supercharged; Quantity needed per vehicle: 1
2012
Mazda
2
GS Hatchback 4-Door 1.5L 1498CC 91Cu. In. l4 GAS DOHC Naturally Aspirated
[Drive Belt Idler Pulley] Quantity needed per vehicle: 1
2012
Mazda
2
GX Hatchback 4-Door 1.5L 1498CC 91Cu. In. l4 GAS DOHC Naturally Aspirated
[Drive Belt Idler Pulley] Quantity needed per vehicle: 1
2012
Mazda
2
Sport Hatchback 4-Door 1.5L 1498CC 91Cu. In. l4 GAS DOHC Naturally Aspirated
[Drive Belt Idler Pulley] Quantity needed per vehicle: 1
2012
Mazda
2
Touring Hatchback 4-Door 1.5L 1498CC 91Cu. In. l4 GAS DOHC Naturally Aspirated
[Drive Belt Idler Pulley] Quantity needed per vehicle: 1
2012
Mazda
6
GS Sedan 4-Door 2.5L 2488CC 152Cu. In. l4 GAS DOHC Naturally Aspirated
[Drive Belt Idler Pulley] Quantity needed per vehicle: 1
2012
Mazda
6
i Sedan 4-Door 2.5L 2488CC 152Cu. In. l4 GAS DOHC Naturally Aspirated
[Drive Belt Idler Pulley] Quantity needed per vehicle: 1
2012
Nissan
Sentra
Base Sedan 4-Door 2.0L 1997CC 122Cu. In. l4 GAS DOHC Naturally Aspirated
[Drive Belt Tensioner Pulley] Quantity needed per vehicle: 1
2012
Nissan
Sentra
Custom Sedan 4-Door 2.0L 1997CC 122Cu. In. l4 GAS DOHC Naturally Aspirated
[Drive Belt Tensioner Pulley] Quantity needed per vehicle: 1
2012
Nissan
Sentra
Elite Sedan 4-Door 2.0L 1997CC 122Cu. In. l4 GAS DOHC Naturally Aspirated
[Drive Belt Tensioner Pulley] Quantity needed per vehicle: 1
2012
Nissan
Sentra
Emotion Sedan 4-Door 2.0L 1997CC 122Cu. In. l4 GAS DOHC Naturally Aspirated
[Drive Belt Tensioner Pulley] Quantity needed per vehicle: 1
2012
Nissan
Sentra
S Sedan 4-Door 2.0L 1997CC 122Cu. In. l4 GAS DOHC Naturally Aspirated
[Drive Belt Tensioner Pulley] Quantity needed per vehicle: 1
2012
Nissan
Sentra
SL Sedan 4-Door 2.0L 1997CC 122Cu. In. l4 GAS DOHC Naturally Aspirated
[Drive Belt Tensioner Pulley] Quantity needed per vehicle: 1
2012
Nissan
Sentra
SR Sedan 4-Door 2.0L 1997CC 122Cu. In. l4 GAS DOHC Naturally Aspirated
[Drive Belt Tensioner Pulley] Quantity needed per vehicle: 1
2012
Nissan
Versa
1.8 S Hatchback 4-Door 1.8L 1798CC l4 GAS DOHC Naturally Aspirated
[Drive Belt Tensioner Pulley] Quantity needed per vehicle: 1
2012
Nissan
Versa
1.8 SL Hatchback 4-Door 1.8L 1798CC l4 GAS DOHC Naturally Aspirated
[Drive Belt Tensioner Pulley] Quantity needed per vehicle: 1
2011
Buick
Enclave
CX Sport Utility 4-Door 3.6L 3564CC 217Cu. In. V6 GAS DOHC Naturally Aspirated
[Drive Belt Tensioner Pulley] Quantity needed per vehicle: 1
2011
Buick
Enclave
CXL Sport Utility 4-Door 3.6L 3564CC 217Cu. In. V6 GAS DOHC Naturally Aspirated
[Drive Belt Tensioner Pulley] Quantity needed per vehicle: 1
2011
Buick
LaCrosse
CX Sedan 4-Door 3.6L 3564CC 217Cu. In. V6 GAS DOHC Naturally Aspirated
[Drive Belt Tensioner Pulley] Quantity needed per vehicle: 1
2011
Buick
LaCrosse
CXL Sedan 4-Door 3.6L 3564CC 217Cu. In. V6 GAS DOHC Naturally Aspirated
[Drive Belt Tensioner Pulley] Quantity needed per vehicle: 1
2011
Buick
LaCrosse
CXS Sedan 4-Door 3.6L 3564CC 217Cu. In. V6 GAS DOHC Naturally Aspirated
[Drive Belt Tensioner Pulley] Quantity needed per vehicle: 1
2011
Cadillac
CTS
Base Coupe 2-Door 3.0L 182Cu. In. V6 GAS DOHC Naturally Aspirated
[Drive Belt Tensioner Pulley] Quantity needed per vehicle: 1
2011
Cadillac
CTS
Base Coupe 2-Door 3.6L 3564CC 217Cu. In. V6 GAS DOHC Naturally Aspirated
[Drive Belt Tensioner Pulley] Quantity needed per vehicle: 1
2011
Cadillac
CTS
Base Sedan 4-Door 3.0L 182Cu. In. V6 GAS DOHC Naturally Aspirated
[Drive Belt Tensioner Pulley] Quantity needed per vehicle: 1
2011
Cadillac
CTS
Base Sedan 4-Door 3.6L 3564CC 217Cu. In. V6 GAS DOHC Naturally Aspirated
[Drive Belt Tensioner Pulley] Quantity needed per vehicle: 1
2011
Cadillac
CTS
Base Wagon 4-Door 3.0L 182Cu. In. V6 GAS DOHC Naturally Aspirated
[Drive Belt Tensioner Pulley] Quantity needed per vehicle: 1
2011
Cadillac
CTS
Base Wagon 4-Door 3.6L 3564CC 217Cu. In. V6 GAS DOHC Naturally Aspirated
[Drive Belt Tensioner Pulley] Quantity needed per vehicle: 1
2011
Cadillac
CTS
Coupe Coupe 2-Door 3.6L 3564CC 217Cu. In. V6 GAS DOHC Naturally Aspirated
[Drive Belt Tensioner Pulley] Quantity needed per vehicle: 1
2011
Cadillac
CTS
Luxury Sedan 4-Door 3.0L 182Cu. In. V6 GAS DOHC Naturally Aspirated
[Drive Belt Tensioner Pulley] Quantity needed per vehicle: 1
2011
Cadillac
CTS
Luxury Wagon 4-Door 3.0L 182Cu. In. V6 GAS DOHC Naturally Aspirated
[Drive Belt Tensioner Pulley] Quantity needed per vehicle: 1
2011
Cadillac
CTS
Performance Coupe 2-Door 3.0L 182Cu. In. V6 GAS DOHC Naturally Aspirated
[Drive Belt Tensioner Pulley] Quantity needed per vehicle: 1
2011
Cadillac
CTS
Performance Coupe 2-Door 3.6L 3564CC 217Cu. In. V6 GAS DOHC Naturally Aspirated
[Drive Belt Tensioner Pulley] Quantity needed per vehicle: 1
2011
Cadillac
CTS
Performance Sedan 4-Door 3.0L 182Cu. In. V6 GAS DOHC Naturally Aspirated
[Drive Belt Tensioner Pulley] Quantity needed per vehicle: 1
2011
Cadillac
CTS
Performance Sedan 4-Door 3.6L 3564CC 217Cu. In. V6 GAS DOHC Naturally Aspirated
[Drive Belt Tensioner Pulley] Quantity needed per vehicle: 1
2011
Cadillac
CTS
Performance Wagon 4-Door 3.0L 182Cu. In. V6 GAS DOHC Naturally Aspirated
[Drive Belt Tensioner Pulley] Quantity needed per vehicle: 1
2011
Cadillac
CTS
Performance Wagon 4-Door 3.6L 3564CC 217Cu. In. V6 GAS DOHC Naturally Aspirated
[Drive Belt Tensioner Pulley] Quantity needed per vehicle: 1
2011
Cadillac
CTS
Premium Coupe 2-Door 3.6L 3564CC 217Cu. In. V6 GAS DOHC Naturally Aspirated
[Drive Belt Tensioner Pulley] Quantity needed per vehicle: 1
2011
Cadillac
CTS
Premium Sedan 4-Door 3.6L 3564CC 217Cu. In. V6 GAS DOHC Naturally Aspirated
[Drive Belt Tensioner Pulley] Quantity needed per vehicle: 1
2011
Cadillac
CTS
Premium Wagon 4-Door 3.6L 3564CC 217Cu. In. V6 GAS DOHC Naturally Aspirated
[Drive Belt Tensioner Pulley] Quantity needed per vehicle: 1
2011
Cadillac
SRX
Base Sport Utility 4-Door 3.0L 182Cu. In. V6 GAS DOHC Naturally Aspirated
[Drive Belt Tensioner Pulley] Quantity needed per vehicle: 1
2011
Cadillac
SRX
Luxury Sport Utility 4-Door 3.0L 182Cu. In. V6 GAS DOHC Naturally Aspirated
[Drive Belt Tensioner Pulley] Quantity needed per vehicle: 1
2011
Cadillac
SRX
Performance Sport Utility 4-Door 2.8L 2792CC 170Cu. In. V6 GAS DOHC Turbocharged
[Drive Belt Tensioner Pulley] Quantity needed per vehicle: 1
2011
Cadillac
SRX
Performance Sport Utility 4-Door 3.0L 182Cu. In. V6 GAS DOHC Naturally Aspirated
[Drive Belt Tensioner Pulley] Quantity needed per vehicle: 1
2011
Cadillac
SRX
Premium Sport Utility 4-Door 2.8L 2792CC 170Cu. In. V6 GAS DOHC Turbocharged
[Drive Belt Tensioner Pulley] Quantity needed per vehicle: 1
2011
Cadillac
SRX
Premium Sport Utility 4-Door 3.0L 182Cu. In. V6 GAS DOHC Naturally Aspirated
[Drive Belt Tensioner Pulley] Quantity needed per vehicle: 1
2011
Cadillac
STS
Base Sedan 4-Door 3.6L 3564CC 217Cu. In. V6 GAS DOHC Naturally Aspirated
[Drive Belt Tensioner Pulley] Water Pump; Quantity needed per vehicle: 1
2011
Cadillac
STS
Platinum Sedan 4-Door 3.6L 3564CC 217Cu. In. V6 GAS DOHC Naturally Aspirated
[Drive Belt Tensioner Pulley] Water Pump; Quantity needed per vehicle: 1
2011
Chevrolet
Camaro
1LT Coupe 2-Door 3.6L 3564CC 217Cu. In. V6 GAS DOHC Naturally Aspirated
[Drive Belt Tensioner Pulley] Quantity needed per vehicle: 1
2011
Chevrolet
Camaro
LS Coupe 2-Door 3.6L 3564CC 217Cu. In. V6 GAS DOHC Naturally Aspirated
[Drive Belt Tensioner Pulley] Quantity needed per vehicle: 1
2011
Chevrolet
Camaro
LT Convertible 2-Door 3.6L 3564CC 217Cu. In. V6 GAS DOHC Naturally Aspirated
[Drive Belt Tensioner Pulley] Quantity needed per vehicle: 1
2011
Chevrolet
Camaro
LT Coupe 2-Door 3.6L 3564CC 217Cu. In. V6 GAS DOHC Naturally Aspirated
[Drive Belt Tensioner Pulley] Quantity needed per vehicle: 1
2011
Chevrolet
Colorado
Base Crew Cab Pickup 4-Door 2.9L 2921CC 178Cu. In. l4 GAS DOHC Naturally Aspirated
[Drive Belt Tensioner Pulley] Quantity needed per vehicle: 1
2011
Chevrolet
Colorado
Base Crew Cab Pickup 4-Door 3.7L 3654CC 223Cu. In. l5 GAS DOHC Naturally Aspirated
[Drive Belt Tensioner Pulley] Quantity needed per vehicle: 1
2011
Chevrolet
Colorado
LT Crew Cab Pickup 4-Door 2.9L 2921CC 178Cu. In. l4 GAS DOHC Naturally Aspirated
[Drive Belt Tensioner Pulley] Quantity needed per vehicle: 1
2011
Chevrolet
Colorado
LT Crew Cab Pickup 4-Door 3.7L 3654CC 223Cu. In. l5 GAS DOHC Naturally Aspirated
[Drive Belt Tensioner Pulley] Quantity needed per vehicle: 1
2011
Chevrolet
Colorado
LT Extended Cab Pickup 4-Door 2.9L 2921CC 178Cu. In. l4 GAS DOHC Naturally Aspirated
[Drive Belt Tensioner Pulley] Quantity needed per vehicle: 1
2011
Chevrolet
Colorado
LT Extended Cab Pickup 4-Door 3.7L 3654CC 223Cu. In. l5 GAS DOHC Naturally Aspirated
[Drive Belt Tensioner Pulley] Quantity needed per vehicle: 1
2011
Chevrolet
Colorado
LT Standard Cab Pickup 2-Door 2.9L 2921CC 178Cu. In. l4 GAS DOHC Naturally Aspirated
[Drive Belt Tensioner Pulley] Quantity needed per vehicle: 1
2011
Chevrolet
Colorado
LT Standard Cab Pickup 2-Door 3.7L 3654CC 223Cu. In. l5 GAS DOHC Naturally Aspirated
[Drive Belt Tensioner Pulley] Quantity needed per vehicle: 1
2011
Chevrolet
Colorado
WT Extended Cab Pickup 4-Door 2.9L 2921CC 178Cu. In. l4 GAS DOHC Naturally Aspirated
[Drive Belt Tensioner Pulley] Quantity needed per vehicle: 1
2011
Chevrolet
Colorado
WT Extended Cab Pickup 4-Door 3.7L 3654CC 223Cu. In. l5 GAS DOHC Naturally Aspirated
[Drive Belt Tensioner Pulley] Quantity needed per vehicle: 1
2011
Chevrolet
Colorado
WT Standard Cab Pickup 2-Door 2.9L 2921CC 178Cu. In. l4 GAS DOHC Naturally Aspirated
[Drive Belt Tensioner Pulley] Quantity needed per vehicle: 1
2011
Chevrolet
Colorado
WT Standard Cab Pickup 2-Door 3.7L 3654CC 223Cu. In. l5 GAS DOHC Naturally Aspirated
[Drive Belt Tensioner Pulley] Quantity needed per vehicle: 1
2011
Chevrolet
Cruze
Eco Sedan 4-Door 1.4L 1364CC 83Cu. In. l4 GAS DOHC Turbocharged
[Drive Belt Tensioner Pulley] Quantity needed per vehicle: 1
2011
Chevrolet
Cruze
LT Sedan 4-Door 1.4L 1364CC 83Cu. In. l4 GAS DOHC Turbocharged
[Drive Belt Tensioner Pulley] Quantity needed per vehicle: 1
2011
Chevrolet
Cruze
LTZ Sedan 4-Door 1.4L 1364CC 83Cu. In. l4 GAS DOHC Turbocharged
[Drive Belt Tensioner Pulley] Quantity needed per vehicle: 1
2011
Chevrolet
Equinox
LT Sport Utility 4-Door 3.0L 182Cu. In. V6 FLEX DOHC Naturally Aspirated
[Drive Belt Tensioner Pulley] Quantity needed per vehicle: 1
2011
Chevrolet
Equinox
LTZ Sport Utility 4-Door 3.0L 182Cu. In. V6 FLEX DOHC Naturally Aspirated
[Drive Belt Tensioner Pulley] Quantity needed per vehicle: 1
2011
Chevrolet
Malibu
LT Sedan 4-Door 3.6L 3564CC 217Cu. In. V6 GAS DOHC Naturally Aspirated
[Drive Belt Tensioner Pulley] Quantity needed per vehicle: 1
2011
Chevrolet
Malibu
LTZ Sedan 4-Door 3.6L 3564CC 217Cu. In. V6 GAS DOHC Naturally Aspirated
[Drive Belt Tensioner Pulley] Quantity needed per vehicle: 1
2011
Chevrolet
Traverse
Base Sport Utility 4-Door 3.6L 3564CC 217Cu. In. V6 GAS DOHC Naturally Aspirated
[Drive Belt Tensioner Pulley] Quantity needed per vehicle: 1
2011
Chevrolet
Traverse
LS Sport Utility 4-Door 3.6L 3564CC 217Cu. In. V6 GAS DOHC Naturally Aspirated
[Drive Belt Tensioner Pulley] Quantity needed per vehicle: 1
2011
Chevrolet
Traverse
LT Sport Utility 4-Door 3.6L 3564CC 217Cu. In. V6 GAS DOHC Naturally Aspirated
[Drive Belt Tensioner Pulley] Quantity needed per vehicle: 1
2011
Chevrolet
Traverse
LTZ Sport Utility 4-Door 3.6L 3564CC 217Cu. In. V6 GAS DOHC Naturally Aspirated
[Drive Belt Tensioner Pulley] Quantity needed per vehicle: 1
2011
GMC
Acadia
Base Sport Utility 4-Door 3.6L 3564CC 217Cu. In. V6 GAS DOHC Naturally Aspirated
[Drive Belt Tensioner Pulley] Quantity needed per vehicle: 1
2011
GMC
Acadia
Denali Sport Utility 4-Door 3.6L 3564CC 217Cu. In. V6 GAS DOHC Naturally Aspirated
[Drive Belt Tensioner Pulley] Quantity needed per vehicle: 1
2011
GMC
Acadia
SL Sport Utility 4-Door 3.6L 3564CC 217Cu. In. V6 GAS DOHC Naturally Aspirated
[Drive Belt Tensioner Pulley] Quantity needed per vehicle: 1
2011
GMC
Acadia
SLE Sport Utility 4-Door 3.6L 3564CC 217Cu. In. V6 GAS DOHC Naturally Aspirated
[Drive Belt Tensioner Pulley] Quantity needed per vehicle: 1
2011
GMC
Acadia
SLT Sport Utility 4-Door 3.6L 3564CC 217Cu. In. V6 GAS DOHC Naturally Aspirated
[Drive Belt Tensioner Pulley] Quantity needed per vehicle: 1
2011
GMC
Canyon
Base Crew Cab Pickup 4-Door 3.7L 3654CC 223Cu. In. l5 GAS DOHC Naturally Aspirated
[Drive Belt Tensioner Pulley] Quantity needed per vehicle: 1
2011
GMC
Canyon
SLE Crew Cab Pickup 4-Door 2.9L 2921CC 178Cu. In. l4 GAS DOHC Naturally Aspirated
[Drive Belt Tensioner Pulley] Quantity needed per vehicle: 1
2011
GMC
Canyon
SLE Crew Cab Pickup 4-Door 3.7L 3654CC 223Cu. In. l5 GAS DOHC Naturally Aspirated
[Drive Belt Tensioner Pulley] Quantity needed per vehicle: 1
2011
GMC
Canyon
SLE Extended Cab Pickup 4-Door 2.9L 2921CC 178Cu. In. l4 GAS DOHC Naturally Aspirated
[Drive Belt Tensioner Pulley] Quantity needed per vehicle: 1
2011
GMC
Canyon
SLE Extended Cab Pickup 4-Door 3.7L 3654CC 223Cu. In. l5 GAS DOHC Naturally Aspirated
[Drive Belt Tensioner Pulley] Quantity needed per vehicle: 1
2011
GMC
Canyon
SLE Standard Cab Pickup 2-Door 2.9L 2921CC 178Cu. In. l4 GAS DOHC Naturally Aspirated
[Drive Belt Tensioner Pulley] Quantity needed per vehicle: 1
2011
GMC
Canyon
SLE Standard Cab Pickup 2-Door 3.7L 3654CC 223Cu. In. l5 GAS DOHC Naturally Aspirated
[Drive Belt Tensioner Pulley] Quantity needed per vehicle: 1
2011
GMC
Canyon
SLT Crew Cab Pickup 4-Door 3.7L 3654CC 223Cu. In. l5 GAS DOHC Naturally Aspirated
[Drive Belt Tensioner Pulley] Quantity needed per vehicle: 1
2011
GMC
Canyon
SLT Extended Cab Pickup 4-Door 3.7L 3654CC 223Cu. In. l5 GAS DOHC Naturally Aspirated
[Drive Belt Tensioner Pulley] Quantity needed per vehicle: 1
2011
GMC
Canyon
WT Extended Cab Pickup 4-Door 2.9L 2921CC 178Cu. In. l4 GAS DOHC Naturally Aspirated
[Drive Belt Tensioner Pulley] Quantity needed per vehicle: 1
2011
GMC
Canyon
WT Extended Cab Pickup 4-Door 3.7L 3654CC 223Cu. In. l5 GAS DOHC Naturally Aspirated
[Drive Belt Tensioner Pulley] Quantity needed per vehicle: 1
2011
GMC
Canyon
WT Standard Cab Pickup 2-Door 2.9L 2921CC 178Cu. In. l4 GAS DOHC Naturally Aspirated
[Drive Belt Tensioner Pulley] Quantity needed per vehicle: 1
2011
GMC
Canyon
WT Standard Cab Pickup 2-Door 3.7L 3654CC 223Cu. In. l5 GAS DOHC Naturally Aspirated
[Drive Belt Tensioner Pulley] Quantity needed per vehicle: 1
2011
GMC
Terrain
SLE Sport Utility 4-Door 3.0L 182Cu. In. V6 FLEX DOHC Naturally Aspirated
[Drive Belt Tensioner Pulley] Quantity needed per vehicle: 1
2011
GMC
Terrain
SLT Sport Utility 4-Door 3.0L 182Cu. In. V6 FLEX DOHC Naturally Aspirated
[Drive Belt Tensioner Pulley] Quantity needed per vehicle: 1
2011
GMC
Terrain
SLT Sport Utility 4-Door 3.0L 182Cu. In. V6 GAS DOHC Naturally Aspirated
[Drive Belt Tensioner Pulley] Quantity needed per vehicle: 1
2011
Honda
Fit
Base Hatchback 4-Door 1.5L 1497CC l4 GAS SOHC Naturally Aspirated
[Drive Belt Tensioner Pulley] Quantity needed per vehicle: 1
2011
Honda
Fit
DX Hatchback 4-Door 1.5L 1497CC l4 GAS SOHC Naturally Aspirated
[Drive Belt Tensioner Pulley] Quantity needed per vehicle: 1
2011
Honda
Fit
LX Hatchback 4-Door 1.5L 1497CC l4 GAS SOHC Naturally Aspirated
[Drive Belt Tensioner Pulley] Quantity needed per vehicle: 1
2011
Honda
Fit
Sport Hatchback 4-Door 1.5L 1497CC l4 GAS SOHC Naturally Aspirated
[Drive Belt Tensioner Pulley] Quantity needed per vehicle: 1
2011
Hyundai
Equus
Signature Sedan 4-Door 4.6L 4627CC V8 GAS DOHC Naturally Aspirated
[Drive Belt Idler Pulley] Quantity needed per vehicle: 1
2011
Hyundai
Equus
Ultimate Sedan 4-Door 4.6L 4627CC V8 GAS DOHC Naturally Aspirated
[Drive Belt Idler Pulley] Quantity needed per vehicle: 1
2011
Hyundai
Genesis
4.6 Sedan 4-Door 4.6L 4627CC V8 GAS DOHC Naturally Aspirated
[Drive Belt Idler Pulley] Quantity needed per vehicle: 1
2011
Hyundai
Genesis Coupe
2.0T Coupe 2-Door 2.0L 1998CC 122Cu. In. l4 GAS DOHC Turbocharged
[Drive Belt Idler Pulley] Quantity needed per vehicle: 1
2011
Hyundai
Genesis Coupe
2.0T GT Coupe 2-Door 2.0L 1998CC 122Cu. In. l4 GAS DOHC Turbocharged
[Drive Belt Idler Pulley] Quantity needed per vehicle: 1
2011
Hyundai
Genesis Coupe
2.0T Premium Coupe 2-Door 2.0L 1998CC 122Cu. In. l4 GAS DOHC Turbocharged
[Drive Belt Idler Pulley] Quantity needed per vehicle: 1
2011
Hyundai
Genesis Coupe
2.0T R-Spec Coupe 2-Door 2.0L 1998CC 122Cu. In. l4 GAS DOHC Turbocharged
[Drive Belt Idler Pulley] Quantity needed per vehicle: 1
2011
Hyundai
Santa Fe
GL Premium Sport Utility 4-Door 2.4L 2359CC l4 GAS DOHC Naturally Aspirated
[Drive Belt Idler Pulley] Upper; Quantity needed per vehicle: 1
2011
Hyundai
Santa Fe
GL Sport Utility 4-Door 2.4L 2359CC l4 GAS DOHC Naturally Aspirated
[Drive Belt Idler Pulley] Upper; Quantity needed per vehicle: 1
2011
Hyundai
Santa Fe
GLS Sport Utility 4-Door 2.4L 2359CC l4 GAS DOHC Naturally Aspirated
[Drive Belt Idler Pulley] Upper; Quantity needed per vehicle: 1
2011
Hyundai
Santa Fe
Limited Sport Utility 4-Door 2.4L 2359CC l4 GAS DOHC Naturally Aspirated
[Drive Belt Idler Pulley] Upper; Quantity needed per vehicle: 1
2011
Kia
Forte
EX Hatchback 4-Door 2.0L 1998CC 122Cu. In. l4 GAS DOHC Naturally Aspirated
[Drive Belt Idler Pulley] Power Steering; Quantity needed per vehicle: 1
2011
Kia
Forte
EX Sedan 4-Door 2.0L 1998CC 122Cu. In. l4 GAS DOHC Naturally Aspirated
[Drive Belt Idler Pulley] Power Steering; Quantity needed per vehicle: 1
2011
Kia
Forte
LX Sedan 4-Door 2.0L 1998CC 122Cu. In. l4 GAS DOHC Naturally Aspirated
[Drive Belt Idler Pulley] Power Steering; Quantity needed per vehicle: 1
2011
Kia
Forte
SX Hatchback 4-Door 2.4L 2359CC l4 GAS DOHC Naturally Aspirated
[Drive Belt Idler Pulley] Power Steering; Quantity needed per vehicle: 1
2011
Kia
Forte
SX Sedan 4-Door 2.4L 2359CC l4 GAS DOHC Naturally Aspirated
[Drive Belt Idler Pulley] Power Steering; Quantity needed per vehicle: 1
2011
Kia
Sorento
Base Sport Utility 4-Door 2.4L 2359CC l4 GAS DOHC Naturally Aspirated
[Drive Belt Idler Pulley] Upper; Quantity needed per vehicle: 1
2011
Kia
Sorento
EX Sport Utility 4-Door 2.4L 2359CC l4 GAS DOHC Naturally Aspirated
[Drive Belt Idler Pulley] Upper; Quantity needed per vehicle: 1
2011
Kia
Sorento
LX Sport Utility 4-Door 2.4L 2359CC l4 GAS DOHC Naturally Aspirated
[Drive Belt Idler Pulley] Upper; Quantity needed per vehicle: 1
2011
Land Rover
Range Rover
HSE Sport Utility 4-Door 5.0L 5000CC V8 GAS DOHC Naturally Aspirated
[Drive Belt Idler Pulley] Smooth Pulley; Natural; Quantity needed per vehicle: 1
2011
Land Rover
Range Rover
Supercharged Sport Utility 4-Door 5.0L 5000CC V8 GAS DOHC Supercharged
[Drive Belt Idler Pulley] Main Drive; Supercharged; Quantity needed per vehicle: 1
2011
Land Rover
Range Rover Sport
Autobiography Sport Utility 4-Door 5.0L 5000CC V8 GAS DOHC Supercharged
[Drive Belt Idler Pulley] Main Drive; Supercharged; Quantity needed per vehicle: 1
2011
Land Rover
Range Rover Sport
GT Limited Edition Sport Utility 4-Door 5.0L 5000CC V8 GAS DOHC Naturally Aspirated
[Drive Belt Idler Pulley] Smooth Pulley; Natural; Quantity needed per vehicle: 1
2011
Land Rover
Range Rover Sport
HSE Sport Utility 4-Door 5.0L 5000CC V8 GAS DOHC Naturally Aspirated
[Drive Belt Idler Pulley] Smooth Pulley; Natural; Quantity needed per vehicle: 1
2011
Land Rover
Range Rover Sport
Supercharged Sport Utility 4-Door 5.0L 5000CC V8 GAS DOHC Supercharged
[Drive Belt Idler Pulley] Main Drive; Supercharged; Quantity needed per vehicle: 1
2011
Mazda
2
GS Hatchback 4-Door 1.5L 1498CC 91Cu. In. l4 GAS DOHC Naturally Aspirated
[Drive Belt Idler Pulley] Quantity needed per vehicle: 1
2011
Mazda
2
GX Hatchback 4-Door 1.5L 1498CC 91Cu. In. l4 GAS DOHC Naturally Aspirated
[Drive Belt Idler Pulley] Quantity needed per vehicle: 1
2011
Mazda
2
Sport Hatchback 4-Door 1.5L 1498CC 91Cu. In. l4 GAS DOHC Naturally Aspirated
[Drive Belt Idler Pulley] Quantity needed per vehicle: 1
2011
Mazda
2
Touring Hatchback 4-Door 1.5L 1498CC 91Cu. In. l4 GAS DOHC Naturally Aspirated
[Drive Belt Idler Pulley] Quantity needed per vehicle: 1
2011
Mazda
2
Yozora Hatchback 4-Door 1.5L 1498CC 91Cu. In. l4 GAS DOHC Naturally Aspirated
[Drive Belt Idler Pulley] Quantity needed per vehicle: 1
2011
Mazda
6
GS Sedan 4-Door 2.5L 2488CC 152Cu. In. l4 GAS DOHC Naturally Aspirated
[Drive Belt Idler Pulley] Quantity needed per vehicle: 1
2011
Mazda
6
i Sedan 4-Door 2.5L 2488CC 152Cu. In. l4 GAS DOHC Naturally Aspirated
[Drive Belt Idler Pulley] Quantity needed per vehicle: 1
2011
Nissan
Sentra
Base Sedan 4-Door 2.0L 1997CC 122Cu. In. l4 GAS DOHC Naturally Aspirated
[Drive Belt Tensioner Pulley] Quantity needed per vehicle: 1
2011
Nissan
Sentra
Custom Sedan 4-Door 2.0L 1997CC 122Cu. In. l4 GAS DOHC Naturally Aspirated
[Drive Belt Tensioner Pulley] Quantity needed per vehicle: 1
2011
Nissan
Sentra
Elite Sedan 4-Door 2.0L 1997CC 122Cu. In. l4 GAS DOHC Naturally Aspirated
[Drive Belt Tensioner Pulley] Quantity needed per vehicle: 1
2011
Nissan
Sentra
Emotion Sedan 4-Door 2.0L 1997CC 122Cu. In. l4 GAS DOHC Naturally Aspirated
[Drive Belt Tensioner Pulley] Quantity needed per vehicle: 1
2011
Nissan
Sentra
S Sedan 4-Door 2.0L 1997CC 122Cu. In. l4 GAS DOHC Naturally Aspirated
[Drive Belt Tensioner Pulley] Quantity needed per vehicle: 1
2011
Nissan
Sentra
SL Sedan 4-Door 2.0L 1997CC 122Cu. In. l4 GAS DOHC Naturally Aspirated
[Drive Belt Tensioner Pulley] Quantity needed per vehicle: 1
2011
Nissan
Sentra
SR Sedan 4-Door 2.0L 1997CC 122Cu. In. l4 GAS DOHC Naturally Aspirated
[Drive Belt Tensioner Pulley] Quantity needed per vehicle: 1
2011
Nissan
Versa
S Hatchback 4-Door 1.8L 1798CC l4 GAS DOHC Naturally Aspirated
[Drive Belt Tensioner Pulley] Quantity needed per vehicle: 1
2011
Nissan
Versa
S Sedan 4-Door 1.8L 1798CC l4 GAS DOHC Naturally Aspirated
[Drive Belt Tensioner Pulley] Quantity needed per vehicle: 1
2011
Nissan
Versa
SL Hatchback 4-Door 1.8L 1798CC l4 GAS DOHC Naturally Aspirated
[Drive Belt Tensioner Pulley] Quantity needed per vehicle: 1
2011
Nissan
Versa
SL Sedan 4-Door 1.8L 1798CC l4 GAS DOHC Naturally Aspirated
[Drive Belt Tensioner Pulley] Quantity needed per vehicle: 1
2011
Saab
9-4X
Aero Sport Utility 4-Door 2.8L 2792CC 170Cu. In. V6 GAS DOHC Turbocharged
[Drive Belt Tensioner Pulley] Quantity needed per vehicle: 1
2011
Saab
9-4X
Base Sport Utility 4-Door 3.0L 182Cu. In. V6 GAS DOHC Naturally Aspirated
[Drive Belt Tensioner Pulley] Quantity needed per vehicle: 1
2011
Saab
9-4X
Premium Sport Utility 4-Door 3.0L 182Cu. In. V6 GAS DOHC Naturally Aspirated
[Drive Belt Tensioner Pulley] Quantity needed per vehicle: 1
2010
Buick
Allure
CX Sedan 4-Door 3.0L 182Cu. In. V6 GAS DOHC Naturally Aspirated
[Drive Belt Tensioner Pulley] Quantity needed per vehicle: 1
2010
Buick
Allure
CXL Sedan 4-Door 3.0L 182Cu. In. V6 GAS DOHC Naturally Aspirated
[Drive Belt Tensioner Pulley] Quantity needed per vehicle: 1
2010
Buick
Allure
CXS Sedan 4-Door 3.6L 3564CC 217Cu. In. V6 GAS DOHC Naturally Aspirated
[Drive Belt Tensioner Pulley] Quantity needed per vehicle: 1
2010
Buick
Enclave
CX Sport Utility 4-Door 3.6L 3564CC 217Cu. In. V6 GAS DOHC Naturally Aspirated
[Drive Belt Tensioner Pulley] Quantity needed per vehicle: 1
2010
Buick
Enclave
CXL Sport Utility 4-Door 3.6L 3564CC 217Cu. In. V6 GAS DOHC Naturally Aspirated
[Drive Belt Tensioner Pulley] Quantity needed per vehicle: 1
2010
Buick
LaCrosse
CX Sedan 4-Door 3.0L 182Cu. In. V6 GAS DOHC Naturally Aspirated
[Drive Belt Tensioner Pulley] Quantity needed per vehicle: 1
2010
Buick
LaCrosse
CXL Sedan 4-Door 3.0L 182Cu. In. V6 GAS DOHC Naturally Aspirated
[Drive Belt Tensioner Pulley] Quantity needed per vehicle: 1
2010
Buick
LaCrosse
CXS Sedan 4-Door 3.6L 3564CC 217Cu. In. V6 GAS DOHC Naturally Aspirated
[Drive Belt Tensioner Pulley] Quantity needed per vehicle: 1
2010
Cadillac
CTS
Base Sedan 4-Door 3.0L 182Cu. In. V6 GAS DOHC Naturally Aspirated
[Drive Belt Tensioner Pulley] Quantity needed per vehicle: 1
2010
Cadillac
CTS
Base Sedan 4-Door 3.6L 3564CC 217Cu. In. V6 GAS DOHC Naturally Aspirated
[Drive Belt Tensioner Pulley] Quantity needed per vehicle: 1
2010
Cadillac
CTS
Base Wagon 4-Door 3.0L 182Cu. In. V6 GAS DOHC Naturally Aspirated
[Drive Belt Tensioner Pulley] Quantity needed per vehicle: 1
2010
Cadillac
CTS
Base Wagon 4-Door 3.6L 3564CC 217Cu. In. V6 GAS DOHC Naturally Aspirated
[Drive Belt Tensioner Pulley] Quantity needed per vehicle: 1
2010
Cadillac
CTS
Luxury Sedan 4-Door 3.0L 182Cu. In. V6 GAS DOHC Naturally Aspirated
[Drive Belt Tensioner Pulley] Quantity needed per vehicle: 1
2010
Cadillac
CTS
Luxury Sedan 4-Door 3.6L 3564CC 217Cu. In. V6 GAS DOHC Naturally Aspirated
[Drive Belt Tensioner Pulley] Quantity needed per vehicle: 1
2010
Cadillac
CTS
Luxury Wagon 4-Door 3.0L 182Cu. In. V6 GAS DOHC Naturally Aspirated
[Drive Belt Tensioner Pulley] Quantity needed per vehicle: 1
2010
Cadillac
CTS
Luxury Wagon 4-Door 3.6L 3564CC 217Cu. In. V6 GAS DOHC Naturally Aspirated
[Drive Belt Tensioner Pulley] Quantity needed per vehicle: 1
2010
Cadillac
CTS
Performance Sedan 4-Door 3.0L 182Cu. In. V6 GAS DOHC Naturally Aspirated
[Drive Belt Tensioner Pulley] Quantity needed per vehicle: 1
2010
Cadillac
CTS
Performance Sedan 4-Door 3.6L 3564CC 217Cu. In. V6 GAS DOHC Naturally Aspirated
[Drive Belt Tensioner Pulley] Quantity needed per vehicle: 1
2010
Cadillac
CTS
Performance Wagon 4-Door 3.0L 182Cu. In. V6 GAS DOHC Naturally Aspirated
[Drive Belt Tensioner Pulley] Quantity needed per vehicle: 1
2010
Cadillac
CTS
Performance Wagon 4-Door 3.6L 3564CC 217Cu. In. V6 GAS DOHC Naturally Aspirated
[Drive Belt Tensioner Pulley] Quantity needed per vehicle: 1
2010
Cadillac
CTS
Premium Sedan 4-Door 3.6L 3564CC 217Cu. In. V6 GAS DOHC Naturally Aspirated
[Drive Belt Tensioner Pulley] Quantity needed per vehicle: 1
2010
Cadillac
CTS
Premium Wagon 4-Door 3.6L 3564CC 217Cu. In. V6 GAS DOHC Naturally Aspirated
[Drive Belt Tensioner Pulley] Quantity needed per vehicle: 1
2010
Cadillac
SRX
Base Sport Utility 4-Door 3.0L 182Cu. In. V6 GAS DOHC Naturally Aspirated
[Drive Belt Tensioner Pulley] Quantity needed per vehicle: 1
2010
Cadillac
SRX
Luxury Sport Utility 4-Door 3.0L 182Cu. In. V6 GAS DOHC Naturally Aspirated
[Drive Belt Tensioner Pulley] Quantity needed per vehicle: 1
2010
Cadillac
SRX
Performance Sport Utility 4-Door 2.8L 2792CC 170Cu. In. V6 GAS DOHC Turbocharged
[Drive Belt Tensioner Pulley] Quantity needed per vehicle: 1
2010
Cadillac
SRX
Performance Sport Utility 4-Door 3.0L 182Cu. In. V6 GAS DOHC Naturally Aspirated
[Drive Belt Tensioner Pulley] Quantity needed per vehicle: 1
2010
Cadillac
SRX
Premium Sport Utility 4-Door 2.8L 2792CC 170Cu. In. V6 GAS DOHC Turbocharged
[Drive Belt Tensioner Pulley] Quantity needed per vehicle: 1
2010
Cadillac
SRX
Premium Sport Utility 4-Door 3.0L 182Cu. In. V6 GAS DOHC Naturally Aspirated
[Drive Belt Tensioner Pulley] Quantity needed per vehicle: 1
2010
Cadillac
STS
Base Sedan 4-Door 3.6L 3564CC 217Cu. In. V6 GAS DOHC Naturally Aspirated
[Drive Belt Tensioner Pulley] Water Pump; Quantity needed per vehicle: 1
2010
Chevrolet
Camaro
LS Coupe 2-Door 3.6L 3564CC 217Cu. In. V6 GAS DOHC Naturally Aspirated
[Drive Belt Tensioner Pulley] Quantity needed per vehicle: 1
2010
Chevrolet
Camaro
LT Coupe 2-Door 3.6L 3564CC 217Cu. In. V6 GAS DOHC Naturally Aspirated
[Drive Belt Tensioner Pulley] Quantity needed per vehicle: 1
2010
Chevrolet
Colorado
Base Crew Cab Pickup 4-Door 3.7L 3654CC 223Cu. In. l5 GAS DOHC Naturally Aspirated
[Drive Belt Tensioner Pulley] Quantity needed per vehicle: 1
2010
Chevrolet
Colorado
LT Crew Cab Pickup 4-Door 2.9L 2921CC 178Cu. In. l4 GAS DOHC Naturally Aspirated
[Drive Belt Tensioner Pulley] Quantity needed per vehicle: 1
2010
Chevrolet
Colorado
LT Crew Cab Pickup 4-Door 3.7L 3654CC 223Cu. In. l5 GAS DOHC Naturally Aspirated
[Drive Belt Tensioner Pulley] Quantity needed per vehicle: 1
2010
Chevrolet
Colorado
LT Extended Cab Pickup 4-Door 2.9L 2921CC 178Cu. In. l4 GAS DOHC Naturally Aspirated
[Drive Belt Tensioner Pulley] Quantity needed per vehicle: 1
2010
Chevrolet
Colorado
LT Extended Cab Pickup 4-Door 3.7L 3654CC 223Cu. In. l5 GAS DOHC Naturally Aspirated
[Drive Belt Tensioner Pulley] Quantity needed per vehicle: 1
2010
Chevrolet
Colorado
LT Standard Cab Pickup 2-Door 2.9L 2921CC 178Cu. In. l4 GAS DOHC Naturally Aspirated
[Drive Belt Tensioner Pulley] Quantity needed per vehicle: 1
2010
Chevrolet
Colorado
LT Standard Cab Pickup 2-Door 3.7L 3654CC 223Cu. In. l5 GAS DOHC Naturally Aspirated
[Drive Belt Tensioner Pulley] Quantity needed per vehicle: 1
2010
Chevrolet
Colorado
WT Extended Cab Pickup 4-Door 2.9L 2921CC 178Cu. In. l4 GAS DOHC Naturally Aspirated
[Drive Belt Tensioner Pulley] Quantity needed per vehicle: 1
2010
Chevrolet
Colorado
WT Extended Cab Pickup 4-Door 3.7L 3654CC 223Cu. In. l5 GAS DOHC Naturally Aspirated
[Drive Belt Tensioner Pulley] Quantity needed per vehicle: 1
2010
Chevrolet
Colorado
WT Standard Cab Pickup 2-Door 2.9L 2921CC 178Cu. In. l4 GAS DOHC Naturally Aspirated
[Drive Belt Tensioner Pulley] Quantity needed per vehicle: 1
2010
Chevrolet
Colorado
WT Standard Cab Pickup 2-Door 3.7L 3654CC 223Cu. In. l5 GAS DOHC Naturally Aspirated
[Drive Belt Tensioner Pulley] Quantity needed per vehicle: 1
2010
Chevrolet
Equinox
LT Sport Utility 4-Door 3.0L 182Cu. In. V6 GAS DOHC Naturally Aspirated
[Drive Belt Tensioner Pulley] Quantity needed per vehicle: 1
2010
Chevrolet
Equinox
LTZ Sport Utility 4-Door 3.0L 182Cu. In. V6 GAS DOHC Naturally Aspirated
[Drive Belt Tensioner Pulley] Quantity needed per vehicle: 1
2010
Chevrolet
Malibu
LT Sedan 4-Door 3.6L 3564CC 217Cu. In. V6 GAS DOHC Naturally Aspirated
[Drive Belt Tensioner Pulley] Quantity needed per vehicle: 1
2010
Chevrolet
Malibu
LTZ Sedan 4-Door 3.6L 3564CC 217Cu. In. V6 GAS DOHC Naturally Aspirated
[Drive Belt Tensioner Pulley] Quantity needed per vehicle: 1
2010
Chevrolet
Traverse
Base Sport Utility 4-Door 3.6L 3564CC 217Cu. In. V6 GAS DOHC Naturally Aspirated
[Drive Belt Tensioner Pulley] Quantity needed per vehicle: 1
2010
Chevrolet
Traverse
LS Sport Utility 4-Door 3.6L 3564CC 217Cu. In. V6 GAS DOHC Naturally Aspirated
[Drive Belt Tensioner Pulley] Quantity needed per vehicle: 1
2010
Chevrolet
Traverse
LT Sport Utility 4-Door 3.6L 3564CC 217Cu. In. V6 GAS DOHC Naturally Aspirated
[Drive Belt Tensioner Pulley] Quantity needed per vehicle: 1
2010
Chevrolet
Traverse
LTZ Sport Utility 4-Door 3.6L 3564CC 217Cu. In. V6 GAS DOHC Naturally Aspirated
[Drive Belt Tensioner Pulley] Quantity needed per vehicle: 1
2010
GMC
Acadia
Base Sport Utility 4-Door 3.6L 3564CC 217Cu. In. V6 GAS DOHC Naturally Aspirated
[Drive Belt Tensioner Pulley] Quantity needed per vehicle: 1
2010
GMC
Acadia
SL Sport Utility 4-Door 3.6L 3564CC 217Cu. In. V6 GAS DOHC Naturally Aspirated
[Drive Belt Tensioner Pulley] Quantity needed per vehicle: 1
2010
GMC
Acadia
SLE Sport Utility 4-Door 3.6L 3564CC 217Cu. In. V6 GAS DOHC Naturally Aspirated
[Drive Belt Tensioner Pulley] Quantity needed per vehicle: 1
2010
GMC
Acadia
SLT Sport Utility 4-Door 3.6L 3564CC 217Cu. In. V6 GAS DOHC Naturally Aspirated
[Drive Belt Tensioner Pulley] Quantity needed per vehicle: 1
2010
GMC
Canyon
Base Crew Cab Pickup 4-Door 3.7L 3654CC 223Cu. In. l5 GAS DOHC Naturally Aspirated
[Drive Belt Tensioner Pulley] Quantity needed per vehicle: 1
2010
GMC
Canyon
SLE Crew Cab Pickup 4-Door 2.9L 2921CC 178Cu. In. l4 GAS DOHC Naturally Aspirated
[Drive Belt Tensioner Pulley] Quantity needed per vehicle: 1
2010
GMC
Canyon
SLE Crew Cab Pickup 4-Door 3.7L 3654CC 223Cu. In. l5 GAS DOHC Naturally Aspirated
[Drive Belt Tensioner Pulley] Quantity needed per vehicle: 1
2010
GMC
Canyon
SLE Extended Cab Pickup 4-Door 2.9L 2921CC 178Cu. In. l4 GAS DOHC Naturally Aspirated
[Drive Belt Tensioner Pulley] Quantity needed per vehicle: 1
2010
GMC
Canyon
SLE Extended Cab Pickup 4-Door 3.7L 3654CC 223Cu. In. l5 GAS DOHC Naturally Aspirated
[Drive Belt Tensioner Pulley] Quantity needed per vehicle: 1
2010
GMC
Canyon
SLE Standard Cab Pickup 2-Door 2.9L 2921CC 178Cu. In. l4 GAS DOHC Naturally Aspirated
[Drive Belt Tensioner Pulley] Quantity needed per vehicle: 1
2010
GMC
Canyon
SLE Standard Cab Pickup 2-Door 3.7L 3654CC 223Cu. In. l5 GAS DOHC Naturally Aspirated
[Drive Belt Tensioner Pulley] Quantity needed per vehicle: 1
2010
GMC
Canyon
SLT Crew Cab Pickup 4-Door 3.7L 3654CC 223Cu. In. l5 GAS DOHC Naturally Aspirated
[Drive Belt Tensioner Pulley] Quantity needed per vehicle: 1
2010
GMC
Canyon
SLT Extended Cab Pickup 4-Door 3.7L 3654CC 223Cu. In. l5 GAS DOHC Naturally Aspirated
[Drive Belt Tensioner Pulley] Quantity needed per vehicle: 1
2010
GMC
Canyon
WT Extended Cab Pickup 4-Door 2.9L 2921CC 178Cu. In. l4 GAS DOHC Naturally Aspirated
[Drive Belt Tensioner Pulley] Quantity needed per vehicle: 1
2010
GMC
Canyon
WT Extended Cab Pickup 4-Door 3.7L 3654CC 223Cu. In. l5 GAS DOHC Naturally Aspirated
[Drive Belt Tensioner Pulley] Quantity needed per vehicle: 1
2010
GMC
Canyon
WT Standard Cab Pickup 2-Door 2.9L 2921CC 178Cu. In. l4 GAS DOHC Naturally Aspirated
[Drive Belt Tensioner Pulley] Quantity needed per vehicle: 1
2010
GMC
Canyon
WT Standard Cab Pickup 2-Door 3.7L 3654CC 223Cu. In. l5 GAS DOHC Naturally Aspirated
[Drive Belt Tensioner Pulley] Quantity needed per vehicle: 1
2010
GMC
Terrain
SLE Sport Utility 4-Door 3.0L 182Cu. In. V6 GAS DOHC Naturally Aspirated
[Drive Belt Tensioner Pulley] Quantity needed per vehicle: 1
2010
GMC
Terrain
SLT Sport Utility 4-Door 3.0L 182Cu. In. V6 GAS DOHC Naturally Aspirated
[Drive Belt Tensioner Pulley] Quantity needed per vehicle: 1
2010
Honda
Fit
Base Hatchback 4-Door 1.5L 1497CC l4 GAS SOHC Naturally Aspirated
[Drive Belt Tensioner Pulley] Quantity needed per vehicle: 1
2010
Honda
Fit
DX Hatchback 4-Door 1.5L 1497CC l4 GAS SOHC Naturally Aspirated
[Drive Belt Tensioner Pulley] Quantity needed per vehicle: 1
2010
Honda
Fit
LX Hatchback 4-Door 1.5L 1497CC l4 GAS SOHC Naturally Aspirated
[Drive Belt Tensioner Pulley] Quantity needed per vehicle: 1
2010
Honda
Fit
Sport Hatchback 4-Door 1.5L 1497CC l4 GAS SOHC Naturally Aspirated
[Drive Belt Tensioner Pulley] Quantity needed per vehicle: 1
2010
Hummer
H3
Adventure Sport Utility 4-Door 3.7L 3654CC 223Cu. In. l5 GAS DOHC Naturally Aspirated
[Drive Belt Tensioner Pulley] Quantity needed per vehicle: 1
2010
Hummer
H3
Base Sport Utility 4-Door 3.7L 3654CC 223Cu. In. l5 GAS DOHC Naturally Aspirated
[Drive Belt Tensioner Pulley] Quantity needed per vehicle: 1
2010
Hummer
H3
Luxury Sport Utility 4-Door 3.7L 3654CC 223Cu. In. l5 GAS DOHC Naturally Aspirated
[Drive Belt Tensioner Pulley] Quantity needed per vehicle: 1
2010
Hummer
H3T
Adventure Crew Cab Pickup 4-Door 3.7L 3654CC 223Cu. In. l5 GAS DOHC Naturally Aspirated
[Drive Belt Tensioner Pulley] Quantity needed per vehicle: 1
2010
Hummer
H3T
Base Crew Cab Pickup 4-Door 3.7L 3654CC 223Cu. In. l5 GAS DOHC Naturally Aspirated
[Drive Belt Tensioner Pulley] Quantity needed per vehicle: 1
2010
Hyundai
Genesis
4.6 Sedan 4-Door 4.6L 4627CC V8 GAS DOHC Naturally Aspirated
[Drive Belt Idler Pulley] Quantity needed per vehicle: 1
2010
Hyundai
Genesis Coupe
2.0T Coupe 2-Door 2.0L 1998CC 122Cu. In. l4 GAS DOHC Turbocharged
[Drive Belt Idler Pulley] Quantity needed per vehicle: 1
2010
Hyundai
Genesis Coupe
2.0T GT Coupe 2-Door 2.0L 1998CC 122Cu. In. l4 GAS DOHC Turbocharged
[Drive Belt Idler Pulley] Quantity needed per vehicle: 1
2010
Hyundai
Genesis Coupe
2.0T Premium Coupe 2-Door 2.0L 1998CC 122Cu. In. l4 GAS DOHC Turbocharged
[Drive Belt Idler Pulley] Quantity needed per vehicle: 1
2010
Hyundai
Genesis Coupe
2.0T R-Spec Coupe 2-Door 2.0L 1998CC 122Cu. In. l4 GAS DOHC Turbocharged
[Drive Belt Idler Pulley] Quantity needed per vehicle: 1
2010
Hyundai
Genesis Coupe
2.0T Track Coupe 2-Door 2.0L 1998CC 122Cu. In. l4 GAS DOHC Turbocharged
[Drive Belt Idler Pulley] Quantity needed per vehicle: 1
2010
Hyundai
Sonata
GL Sedan 4-Door 2.4L 2359CC l4 GAS DOHC Naturally Aspirated
[Drive Belt Idler Pulley] Lower; Quantity needed per vehicle: 1
2010
Hyundai
Sonata
GLS Sedan 4-Door 2.4L 2359CC l4 GAS DOHC Naturally Aspirated
[Drive Belt Idler Pulley] Lower; Quantity needed per vehicle: 1
2010
Hyundai
Sonata
Limited Sedan 4-Door 2.4L 2359CC l4 GAS DOHC Naturally Aspirated
[Drive Belt Idler Pulley] Lower; Quantity needed per vehicle: 1
2010
Hyundai
Sonata
SE Sedan 4-Door 2.4L 2359CC l4 GAS DOHC Naturally Aspirated
[Drive Belt Idler Pulley] Lower; Quantity needed per vehicle: 1
2010
Kia
Borrego
EX Sport Utility 4-Door 4.6L 4627CC V8 GAS DOHC Naturally Aspirated
[Drive Belt Idler Pulley] Smooth Pulley; Quantity needed per vehicle: 1
2010
Kia
Borrego
LX Sport Utility 4-Door 4.6L 4627CC V8 GAS DOHC Naturally Aspirated
[Drive Belt Idler Pulley] Smooth Pulley; Quantity needed per vehicle: 1
2010
Kia
Forte
EX Sedan 4-Door 2.0L 1998CC 122Cu. In. l4 GAS DOHC Naturally Aspirated
[Drive Belt Idler Pulley] Power Steering; Quantity needed per vehicle: 1
2010
Kia
Forte
LX Sedan 4-Door 2.0L 1998CC 122Cu. In. l4 GAS DOHC Naturally Aspirated
[Drive Belt Idler Pulley] Power Steering; Quantity needed per vehicle: 1
2010
Kia
Forte
SX Sedan 4-Door 2.4L 2359CC l4 GAS DOHC Naturally Aspirated
[Drive Belt Idler Pulley] Power Steering; Quantity needed per vehicle: 1
2010
Kia
Magentis
LX Premium Sedan 4-Door 2.4L 2359CC l4 GAS DOHC Naturally Aspirated
[Drive Belt Idler Pulley] Lower; Quantity needed per vehicle: 1
2010
Kia
Magentis
LX Sedan 4-Door 2.4L 2359CC l4 GAS DOHC Naturally Aspirated
[Drive Belt Idler Pulley] Lower; Quantity needed per vehicle: 1
2010
Kia
Magentis
SX Sedan 4-Door 2.4L 2359CC l4 GAS DOHC Naturally Aspirated
[Drive Belt Idler Pulley] Lower; Quantity needed per vehicle: 1
2010
Kia
Rondo
EX Wagon 4-Door 2.4L 2359CC l4 GAS DOHC Naturally Aspirated
[Drive Belt Idler Pulley] Lower; Quantity needed per vehicle: 1
2010
Kia
Rondo
LX Wagon 4-Door 2.4L 2359CC l4 GAS DOHC Naturally Aspirated
[Drive Belt Idler Pulley] Lower; Quantity needed per vehicle: 1
2010
Land Rover
Range Rover
HSE Sport Utility 4-Door 5.0L 5000CC V8 GAS DOHC Naturally Aspirated
[Drive Belt Idler Pulley] Smooth Pulley; Natural; Quantity needed per vehicle: 1
2010
Land Rover
Range Rover Sport
Base Sport Utility 4-Door 5.0L 5000CC V8 GAS DOHC Supercharged
[Drive Belt Idler Pulley] Main Drive; Supercharged; Quantity needed per vehicle: 1
2010
Land Rover
Range Rover Sport
HSE Sport Utility 4-Door 5.0L 5000CC V8 GAS DOHC Naturally Aspirated
[Drive Belt Idler Pulley] Smooth Pulley; Natural; Quantity needed per vehicle: 1
2010
Land Rover
Range Rover Sport
Supercharged Sport Utility 4-Door 5.0L 5000CC V8 GAS DOHC Supercharged
[Drive Belt Idler Pulley] Main Drive; Supercharged; Quantity needed per vehicle: 1
2010
Mazda
6
GS Sedan 4-Door 2.5L 2488CC 152Cu. In. l4 GAS DOHC Naturally Aspirated
[Drive Belt Idler Pulley] Quantity needed per vehicle: 1
2010
Mazda
6
GT Sedan 4-Door 2.5L 2488CC 152Cu. In. l4 GAS DOHC Naturally Aspirated
[Drive Belt Idler Pulley] Quantity needed per vehicle: 1
2010
Mazda
6
i Sedan 4-Door 2.5L 2488CC 152Cu. In. l4 GAS DOHC Naturally Aspirated
[Drive Belt Idler Pulley] Quantity needed per vehicle: 1
2010
Nissan
Sentra
Base Sedan 4-Door 2.0L 1997CC 122Cu. In. l4 GAS DOHC Naturally Aspirated
[Drive Belt Tensioner Pulley] Quantity needed per vehicle: 1
2010
Nissan
Sentra
Custom Sedan 4-Door 2.0L 1997CC 122Cu. In. l4 GAS DOHC Naturally Aspirated
[Drive Belt Tensioner Pulley] Quantity needed per vehicle: 1
2010
Nissan
Sentra
Emotion Sedan 4-Door 2.0L 1997CC 122Cu. In. l4 GAS DOHC Naturally Aspirated
[Drive Belt Tensioner Pulley] Quantity needed per vehicle: 1
2010
Nissan
Sentra
Luxury Sedan 4-Door 2.0L 1997CC 122Cu. In. l4 GAS DOHC Naturally Aspirated
[Drive Belt Tensioner Pulley] Quantity needed per vehicle: 1
2010
Nissan
Sentra
Premium Sedan 4-Door 2.0L 1997CC 122Cu. In. l4 GAS DOHC Naturally Aspirated
[Drive Belt Tensioner Pulley] Quantity needed per vehicle: 1
2010
Nissan
Sentra
S Sedan 4-Door 2.0L 1997CC 122Cu. In. l4 GAS DOHC Naturally Aspirated
[Drive Belt Tensioner Pulley] Quantity needed per vehicle: 1
2010
Nissan
Sentra
SL Sedan 4-Door 2.0L 1997CC 122Cu. In. l4 GAS DOHC Naturally Aspirated
[Drive Belt Tensioner Pulley] Quantity needed per vehicle: 1
2010
Nissan
Sentra
SR Sedan 4-Door 2.0L 1997CC 122Cu. In. l4 GAS DOHC Naturally Aspirated
[Drive Belt Tensioner Pulley] Quantity needed per vehicle: 1
2010
Nissan
Versa
S Hatchback 4-Door 1.8L 1798CC l4 GAS DOHC Naturally Aspirated
[Drive Belt Tensioner Pulley] Quantity needed per vehicle: 1
2010
Nissan
Versa
S Sedan 4-Door 1.8L 1798CC l4 GAS DOHC Naturally Aspirated
[Drive Belt Tensioner Pulley] Quantity needed per vehicle: 1
2010
Nissan
Versa
SL Hatchback 4-Door 1.8L 1798CC l4 GAS DOHC Naturally Aspirated
[Drive Belt Tensioner Pulley] Quantity needed per vehicle: 1
2010
Nissan
Versa
SL Sedan 4-Door 1.8L 1798CC l4 GAS DOHC Naturally Aspirated
[Drive Belt Tensioner Pulley] Quantity needed per vehicle: 1
2010
Saturn
Outlook
XE Sport Utility 4-Door 3.6L 3564CC 217Cu. In. V6 GAS DOHC Naturally Aspirated
[Drive Belt Tensioner Pulley] Quantity needed per vehicle: 1
2010
Saturn
Outlook
XR Sport Utility 4-Door 3.6L 3564CC 217Cu. In. V6 GAS DOHC Naturally Aspirated
[Drive Belt Tensioner Pulley] Quantity needed per vehicle: 1
2010
Saturn
Vue
XR Sport Utility 4-Door 3.6L 3564CC 217Cu. In. V6 GAS DOHC Naturally Aspirated
[Drive Belt Tensioner Pulley] Quantity needed per vehicle: 1
2009
Buick
Enclave
CX Sport Utility 4-Door 3.6L 3564CC 217Cu. In. V6 GAS DOHC Naturally Aspirated
[Drive Belt Tensioner Pulley] Quantity needed per vehicle: 1
2009
Buick
Enclave
CXL Sport Utility 4-Door 3.6L 3564CC 217Cu. In. V6 GAS DOHC Naturally Aspirated
[Drive Belt Tensioner Pulley] Quantity needed per vehicle: 1
2009
Cadillac
CTS
Base Sedan 4-Door 3.6L 3564CC 217Cu. In. V6 GAS DOHC Naturally Aspirated
[Drive Belt Tensioner Pulley] Water Pump; Quantity needed per vehicle: 1
2009
Cadillac
CTS
Luxury Sedan 4-Door 3.6L 3564CC 217Cu. In. V6 GAS DOHC Naturally Aspirated
[Drive Belt Tensioner Pulley] Water Pump; Quantity needed per vehicle: 1
2009
Cadillac
CTS
Premium Sedan 4-Door 3.6L 3564CC 217Cu. In. V6 GAS DOHC Naturally Aspirated
[Drive Belt Tensioner Pulley] Water Pump; Quantity needed per vehicle: 1
2009
Cadillac
SRX
Base Sport Utility 4-Door 3.6L 3564CC 217Cu. In. V6 GAS DOHC Naturally Aspirated
[Drive Belt Tensioner Pulley] Water Pump; Quantity needed per vehicle: 1
2009
Cadillac
STS
Base Sedan 4-Door 3.6L 3564CC 217Cu. In. V6 GAS DOHC Naturally Aspirated
[Drive Belt Tensioner Pulley] Water Pump; Quantity needed per vehicle: 1
2009
Cadillac
STS
Platinum Sedan 4-Door 3.6L 3564CC 217Cu. In. V6 GAS DOHC Naturally Aspirated
[Drive Belt Tensioner Pulley] Water Pump; Quantity needed per vehicle: 1
2009
Chevrolet
Colorado
Base Crew Cab Pickup 4-Door 3.7L 3654CC 223Cu. In. l5 GAS DOHC Naturally Aspirated
[Drive Belt Tensioner Pulley] Quantity needed per vehicle: 1
2009
Chevrolet
Colorado
LT Crew Cab Pickup 4-Door 2.9L 2921CC 178Cu. In. l4 GAS DOHC Naturally Aspirated
[Drive Belt Tensioner Pulley] Quantity needed per vehicle: 1
2009
Chevrolet
Colorado
LT Crew Cab Pickup 4-Door 3.7L 3654CC 223Cu. In. l5 GAS DOHC Naturally Aspirated
[Drive Belt Tensioner Pulley] Quantity needed per vehicle: 1
2009
Chevrolet
Colorado
LT Extended Cab Pickup 4-Door 2.9L 2921CC 178Cu. In. l4 GAS DOHC Naturally Aspirated
[Drive Belt Tensioner Pulley] Quantity needed per vehicle: 1
2009
Chevrolet
Colorado
LT Extended Cab Pickup 4-Door 3.7L 3654CC 223Cu. In. l5 GAS DOHC Naturally Aspirated
[Drive Belt Tensioner Pulley] Quantity needed per vehicle: 1
2009
Chevrolet
Colorado
LT Standard Cab Pickup 2-Door 2.9L 2921CC 178Cu. In. l4 GAS DOHC Naturally Aspirated
[Drive Belt Tensioner Pulley] Quantity needed per vehicle: 1
2009
Chevrolet
Colorado
LT Standard Cab Pickup 2-Door 3.7L 3654CC 223Cu. In. l5 GAS DOHC Naturally Aspirated
[Drive Belt Tensioner Pulley] Quantity needed per vehicle: 1
2009
Chevrolet
Colorado
WT Extended Cab Pickup 4-Door 2.9L 2921CC 178Cu. In. l4 GAS DOHC Naturally Aspirated
[Drive Belt Tensioner Pulley] Quantity needed per vehicle: 1
2009
Chevrolet
Colorado
WT Extended Cab Pickup 4-Door 3.7L 3654CC 223Cu. In. l5 GAS DOHC Naturally Aspirated
[Drive Belt Tensioner Pulley] Quantity needed per vehicle: 1
2009
Chevrolet
Colorado
WT Standard Cab Pickup 2-Door 2.9L 2921CC 178Cu. In. l4 GAS DOHC Naturally Aspirated
[Drive Belt Tensioner Pulley] Quantity needed per vehicle: 1
2009
Chevrolet
Colorado
WT Standard Cab Pickup 2-Door 3.7L 3654CC 223Cu. In. l5 GAS DOHC Naturally Aspirated
[Drive Belt Tensioner Pulley] Quantity needed per vehicle: 1
2009
Chevrolet
Equinox
Sport Sport Utility 4-Door 3.6L 3564CC 217Cu. In. V6 GAS DOHC Naturally Aspirated
[Drive Belt Tensioner Pulley] Quantity needed per vehicle: 1
2009
Chevrolet
Malibu
LT Sedan 4-Door 3.6L 3564CC 217Cu. In. V6 GAS DOHC Naturally Aspirated
[Drive Belt Tensioner Pulley] Quantity needed per vehicle: 1
2009
Chevrolet
Malibu
LTZ Sedan 4-Door 3.6L 3564CC 217Cu. In. V6 GAS DOHC Naturally Aspirated
[Drive Belt Tensioner Pulley] Quantity needed per vehicle: 1
2009
Chevrolet
Trailblazer
LT Sport Utility 4-Door 4.2L 256Cu. In. l6 GAS DOHC Naturally Aspirated
[Drive Belt Tensioner Pulley] Quantity needed per vehicle: 1
2009
Chevrolet
Traverse
LS Sport Utility 4-Door 3.6L 3564CC 217Cu. In. V6 GAS DOHC Naturally Aspirated
[Drive Belt Tensioner Pulley] Quantity needed per vehicle: 1
2009
Chevrolet
Traverse
LT Sport Utility 4-Door 3.6L 3564CC 217Cu. In. V6 GAS DOHC Naturally Aspirated
[Drive Belt Tensioner Pulley] Quantity needed per vehicle: 1