Spark Plug Wire Set for 1998-00 2001 2002 Chevy Cavalier Pontiac Sunfire L4 2.2L
| | |
| --- | --- |
| Brand/Part #: | NYC Autoparts ST-4043 |
| Location: | Jamaica, New York, US |
| Ship To Locations: | US - FREE SHIPPING |

Store Categories
Hub Bearings

Drive Shaft/Prop Shaft

CV Axle Shaft

Struts and Shocks

O2 Oxygen Sensor

Mass Air Flow Meter Sensor

Ignition Wire

Aution

Belt Tensioner

AC Drier

Oil Filter
Payment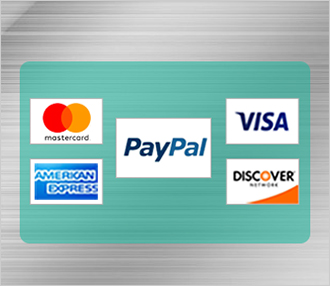 Why Choose Us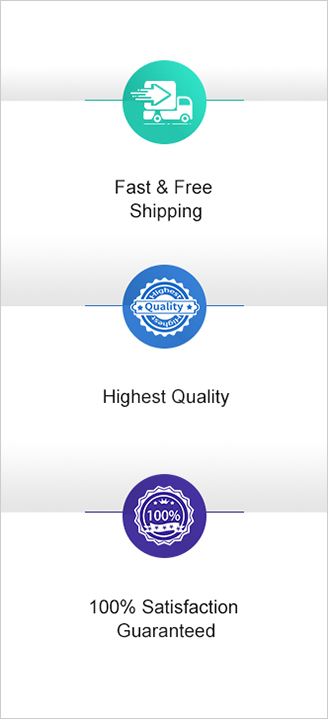 Spark Plug Wire Set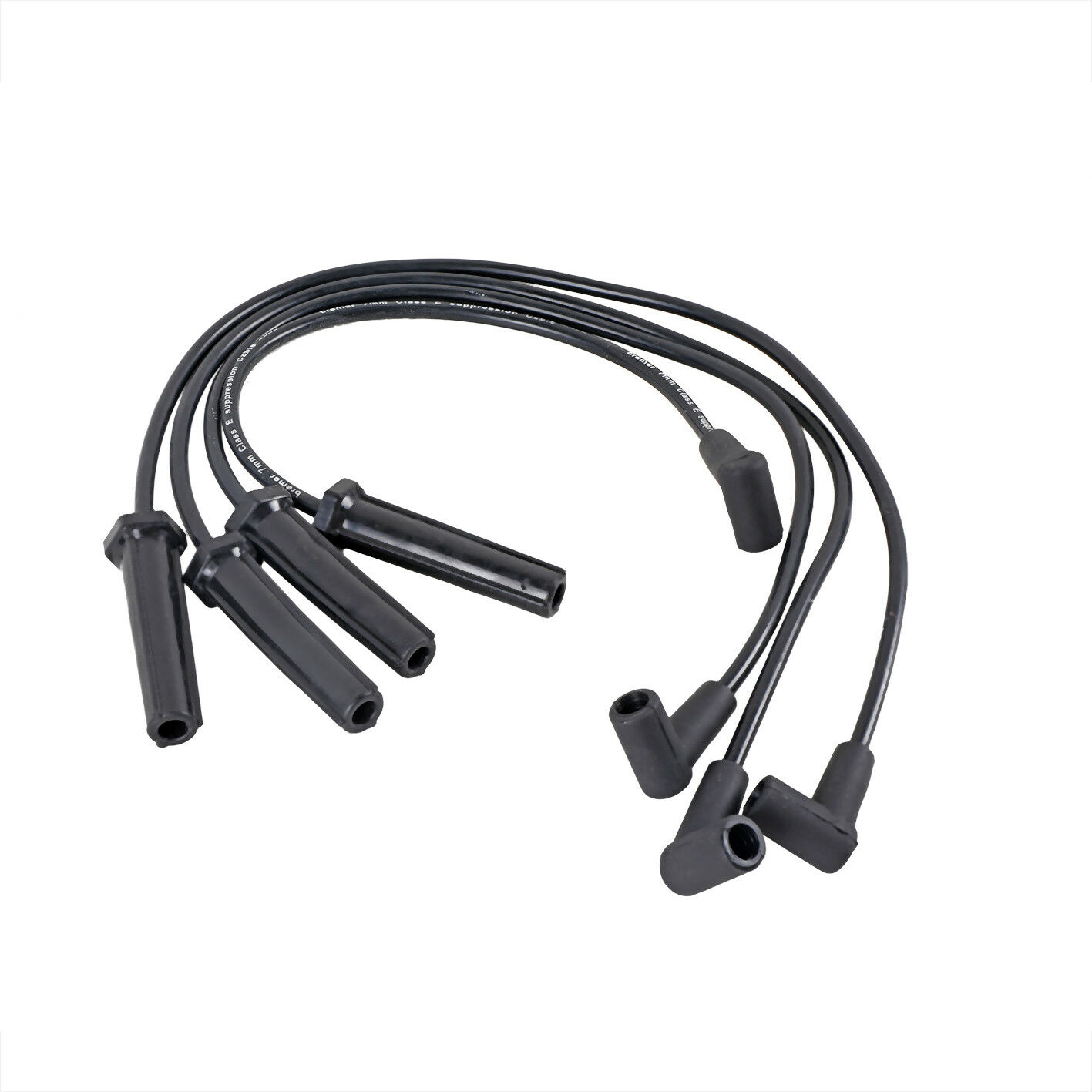 Description and Fitment
Read and use compatibility to ensure you get the correct parts!
Package
1x Ignition Wire Set (include 4 pcs) -
ST-4043
Specification
Diameter (mm): 7.00mm
Fitment
1998-2002 Chevrolet Cavalier L4 2.2L 134cid
1998-2002 Pontiac Sunfire L4 2.2L 134cid
Features
OE Quality - ISO/TS16949 Certified, tested to the strictest OE standards, also improved those traditional design weaknesses, to ensure vehicle fitment and product reliability.
Easy Installation - arrives fully assembled, ready for hassle-free direct replacement.
Buy with Confidence - 1 Year Warranty
Attention
Read and use compatibility to make sure your model is included. If you can't confirm, please send email, informing us the year/make/model or VIN# of the car.
Orders placed by 2 p.m. EST. upon receipt of cleared payment (except orders on weekends and holidays) will enjoy same-day shipping. Tracking number is uploaded to eBay and sent to your email once items are shipped.
We provide FREE SHIPPING for orders within continental 48 states by FedEx & USPS. Orders outside the continental 48 States (Alaska, Hawaii, Puerto Rico, US territories, or International) will be charged for extra shipping fee.
Please understand that only part cost is refundable (Shipping, installation or other cost will not be refunded).
We accept product return within 30 days since purchase if the parts:
Have not been Disassembled or Installed
Are not missing parts, hardware or instructions
Are not damaged due to Improper Handling
We will issue a refund for returned parts when your return meets the above requirements and be responsible for return shipping fee when the return is a result of mistakes made on our end.
For complete Return Instructions, please send us a message or give us a call with:
1. Your Order Number 2. Vehicle information 3. Part Number 4. Reason for the Return
We offer a 10-year warranty for parts failing due to manufacturing defects under intended use. In this case, we will provide a replacement part for free (customers need to be in charge of the shipping fee during warranty process). For parts that are used in normal condition but turn to be defective within 30 days after purchase, we will provide a free replacement (the shipping will be on us) or refund the purchase price for you.
Please understand that we are not able to offer reimbursement for labor, mileage, car rental, or any other costs involved in installation or re-installation of the auto parts in question.

Warranty policy does Not apply to any part if it has been:
Altered, misused, or improperly-installed
Installed on a vehicle for which it was not designed
Installed on a racing or high-performance vehicle, or vehicle with modified suspension/rims/tires
We offer exceptional and fast service to ensure you have a great purchase experience. If you have any questions regarding our parts and services, our representatives will always be ready to help you! We are committed to providing you with a 100% customer experience.
Send us a message!
And you can also call us at Business Hours:
Monday to Friday from 9:00 am - 5:00 pm EST
Located in Jamaica, NY, USA, NYC autoparts is a manufacturer and distributor of OE quality automotive parts. Customer satisfaction is our ultimate pursuit, and we will be dedicated to providing parts of good quality and professional service.

Copyright © 2020 NYC Autoparts. All Rights Reserved.
---
On Mar-30-20 at 04:22:48 PDT, seller added the following information:
Powered by SoldEazy
Returns Accepted: Returns Accepted
Item must be returned within: 30 Days
Refund will be given as: Money back or replacement (buyer's choice)
Return policy details:
Return shipping will be paid by: Seller
Interchange Part Number: Spark Plug Wire
Manufacturer Part Number: ST-4043
Other Part Number: 671-4043
Brand: NYC Autoparts
Fitment Type: Direct Replacement
Product Type: Ignition Wires
Warranty: 1 Year
UPC: 743095915827
SKU: ST-4043
Spark Plug Wire Set for 1998-00 2001 2002 Chevy Cavalier Pontiac Sunfire L4 2.2L fits on the following vehicles. This is for your reference only, please check your auto manual to make sure it fits.
YEAR
MAKE
MODEL
TRIM
NOTES
2002
Chevrolet
Cavalier
Base Coupe 2-Door 2.2L 2190CC 134Cu. In. l4 BI-FUEL OHV Naturally Aspirated
L4 2.2L
2002
Chevrolet
Cavalier
Base Coupe 2-Door 2.2L 2190CC 134Cu. In. l4 GAS OHV Naturally Aspirated
L4 2.2L
2002
Chevrolet
Cavalier
Base Coupe 2-Door 2.2L 2198CC 134Cu. In. l4 GAS DOHC Naturally Aspirated
L4 2.2L
2002
Chevrolet
Cavalier
Base Sedan 4-Door 2.2L 2190CC 134Cu. In. l4 BI-FUEL OHV Naturally Aspirated
L4 2.2L
2002
Chevrolet
Cavalier
Base Sedan 4-Door 2.2L 2190CC 134Cu. In. l4 GAS OHV Naturally Aspirated
L4 2.2L
2002
Chevrolet
Cavalier
Base Sedan 4-Door 2.2L 2198CC 134Cu. In. l4 GAS DOHC Naturally Aspirated
L4 2.2L
2002
Chevrolet
Cavalier
LS Coupe 2-Door 2.2L 2190CC 134Cu. In. l4 GAS OHV Naturally Aspirated
L4 2.2L
2002
Chevrolet
Cavalier
LS Coupe 2-Door 2.2L 2198CC 134Cu. In. l4 GAS DOHC Naturally Aspirated
L4 2.2L
2002
Chevrolet
Cavalier
LS Sedan 4-Door 2.2L 2190CC 134Cu. In. l4 GAS OHV Naturally Aspirated
L4 2.2L
2002
Chevrolet
Cavalier
LS Sedan 4-Door 2.2L 2198CC 134Cu. In. l4 GAS DOHC Naturally Aspirated
L4 2.2L
2002
Chevrolet
Cavalier
LS Sport Coupe 2-Door 2.2L 2190CC 134Cu. In. l4 GAS OHV Naturally Aspirated
L4 2.2L
2002
Chevrolet
Cavalier
LS Sport Coupe 2-Door 2.2L 2198CC 134Cu. In. l4 GAS DOHC Naturally Aspirated
L4 2.2L
2002
Chevrolet
Cavalier
LS Sport Sedan 4-Door 2.2L 2190CC 134Cu. In. l4 GAS OHV Naturally Aspirated
L4 2.2L
2002
Chevrolet
Cavalier
LS Sport Sedan 4-Door 2.2L 2198CC 134Cu. In. l4 GAS DOHC Naturally Aspirated
L4 2.2L
2002
Pontiac
Sunfire
GT Coupe 2-Door 2.2L 2190CC 134Cu. In. l4 GAS OHV Naturally Aspirated
L4 2.2L
2002
Pontiac
Sunfire
SE Coupe 2-Door 2.2L 2190CC 134Cu. In. l4 GAS OHV Naturally Aspirated
L4 2.2L
2002
Pontiac
Sunfire
SE Sedan 4-Door 2.2L 2190CC 134Cu. In. l4 GAS OHV Naturally Aspirated
L4 2.2L
2001
Chevrolet
Cavalier
Base Coupe 2-Door 2.2L 2190CC 134Cu. In. l4 GAS OHV Naturally Aspirated
L4 2.2L
2001
Chevrolet
Cavalier
Base Sedan 4-Door 2.2L 2190CC 134Cu. In. l4 GAS OHV Naturally Aspirated
L4 2.2L
2001
Chevrolet
Cavalier
LS Sedan 4-Door 2.2L 2190CC 134Cu. In. l4 GAS OHV Naturally Aspirated
L4 2.2L
2001
Pontiac
Sunfire
SE Coupe 2-Door 2.2L 2190CC 134Cu. In. l4 GAS OHV Naturally Aspirated
L4 2.2L
2001
Pontiac
Sunfire
SE Sedan 4-Door 2.2L 2190CC 134Cu. In. l4 GAS OHV Naturally Aspirated
L4 2.2L
2000
Chevrolet
Cavalier
Base Coupe 2-Door 2.2L 2190CC 134Cu. In. l4 BI-FUEL OHV Naturally Aspirated
L4 2.2L
2000
Chevrolet
Cavalier
Base Coupe 2-Door 2.2L 2190CC 134Cu. In. l4 GAS OHV Naturally Aspirated
L4 2.2L
2000
Chevrolet
Cavalier
Base Sedan 4-Door 2.2L 2190CC 134Cu. In. l4 BI-FUEL OHV Naturally Aspirated
L4 2.2L
2000
Chevrolet
Cavalier
Base Sedan 4-Door 2.2L 2190CC 134Cu. In. l4 GAS OHV Naturally Aspirated
L4 2.2L
2000
Chevrolet
Cavalier
LS Sedan 4-Door 2.2L 2190CC 134Cu. In. l4 GAS OHV Naturally Aspirated
L4 2.2L
2000
Pontiac
Sunfire
SE Coupe 2-Door 2.2L 2190CC 134Cu. In. l4 GAS OHV Naturally Aspirated
L4 2.2L
2000
Pontiac
Sunfire
SE Sedan 4-Door 2.2L 2190CC 134Cu. In. l4 GAS OHV Naturally Aspirated
L4 2.2L
1999
Chevrolet
Cavalier
Base Coupe 2-Door 2.2L 2190CC 134Cu. In. l4 BI-FUEL OHV Naturally Aspirated
L4 2.2L
1999
Chevrolet
Cavalier
Base Coupe 2-Door 2.2L 2190CC 134Cu. In. l4 GAS OHV Naturally Aspirated
L4 2.2L
1999
Chevrolet
Cavalier
Base Sedan 4-Door 2.2L 2190CC 134Cu. In. l4 BI-FUEL OHV Naturally Aspirated
L4 2.2L
1999
Chevrolet
Cavalier
Base Sedan 4-Door 2.2L 2190CC 134Cu. In. l4 GAS OHV Naturally Aspirated
L4 2.2L
1999
Chevrolet
Cavalier
LS Sedan 4-Door 2.2L 2190CC 134Cu. In. l4 GAS OHV Naturally Aspirated
L4 2.2L
1999
Chevrolet
Cavalier
RS Coupe 2-Door 2.2L 2190CC 134Cu. In. l4 GAS OHV Naturally Aspirated
L4 2.2L
1999
Pontiac
Sunfire
SE Coupe 2-Door 2.2L 2190CC 134Cu. In. l4 GAS OHV Naturally Aspirated
L4 2.2L
1999
Pontiac
Sunfire
SE Sedan 4-Door 2.2L 2190CC 134Cu. In. l4 GAS OHV Naturally Aspirated
L4 2.2L
1998
Chevrolet
Cavalier
Base Coupe 2-Door 2.2L 2190CC 134Cu. In. l4 GAS OHV Naturally Aspirated
L4 2.2L
1998
Chevrolet
Cavalier
Base Sedan 4-Door 2.2L 2190CC 134Cu. In. l4 GAS OHV Naturally Aspirated
L4 2.2L
1998
Chevrolet
Cavalier
LS Sedan 4-Door 2.2L 2190CC 134Cu. In. l4 GAS OHV Naturally Aspirated
L4 2.2L
1998
Chevrolet
Cavalier
RS Coupe 2-Door 2.2L 2190CC 134Cu. In. l4 GAS OHV Naturally Aspirated
L4 2.2L
1998
Pontiac
Sunfire
SE Convertible 2-Door 2.2L 2190CC 134Cu. In. l4 GAS OHV Naturally Aspirated
L4 2.2L
1998
Pontiac
Sunfire
SE Coupe 2-Door 2.2L 2190CC 134Cu. In. l4 GAS OHV Naturally Aspirated
L4 2.2L
1998
Pontiac
Sunfire
SE Sedan 4-Door 2.2L 2190CC 134Cu. In. l4 GAS OHV Naturally Aspirated
L4 2.2L