LASFIT H7 LED Headlight Bulb Conversion Kit High Low Beam Fog Lamp 6000K White
| | |
| --- | --- |
| Brand/Part #: | LASFIT LC6H7 |
| Location: | Ontario, California, US |
| Ship To Locations: | Worldwide - FREE SHIPPING |
LASFIT Authorized Store on eBay
LASFIT LC6 series LED Headlight Bulb Conversion Kit
H7 Replace Halogen High/Low Beam/Fog Lamp
360 Degree Adjustable Beam Angle
1xPair(2pcs)

Please read before placing order,
For most cars, this H7 is plug and play, but for some other cars such as Mercedes Benz, VW Jetta/Passat, Kia, Hyundai, due to the factory halogen headlamp with special adapter socket, in this case when you replace aftermarket LED headlight bulb, you need to use(buy) special adapter socket, here is link and model No. of sockets we have, you can send us your halogen headlamp socket, so we can double check it and recommend the correct one for you.
TK001: https://www.ebay.com/itm/302293779248
TK002: https://www.ebay.com/itm/302260799617
TK003: https://www.ebay.com/itm/272988726204
TK004: https://www.ebay.com/itm/282778561594

LAG1:This item is special design for H7 which need adapter socket, it is with built-in adapter socket, plug and play, no need to buy extra adapter, https://www.ebay.com/itm/282544880638
LASFIT Promise:
* 1 Year replacement warranty(Non Artificial Factors).
* No hassle 45 days refund and free return shipping label can be provided if needed (contact LASFIT).
* Notice: ONLY Official LASFIT products have the promised warranty. Our warranty will NOT cover installation service, labor cost, diagnostics or any other expense related to item being defective/damaged.
Application Tips:
Bulb size: H7, as long as the halogen bulb size is the same with this, it will fit directly.
If you don't find your vehicle in this listing, please contact us with your vehicle's Make/model/year and other information which is helpful to check bulb type.

Optional:
Canbus resistor: https://www.ebay.com/itm/272200682489
some cars need this to solve the flicker/error code problem.
If you want brightest LED headlight bulb, you can choose our LS series, 90W/set, 10000LM/set, 2 years warranty.
LS H7: https://www.ebay.com/itm/273106054234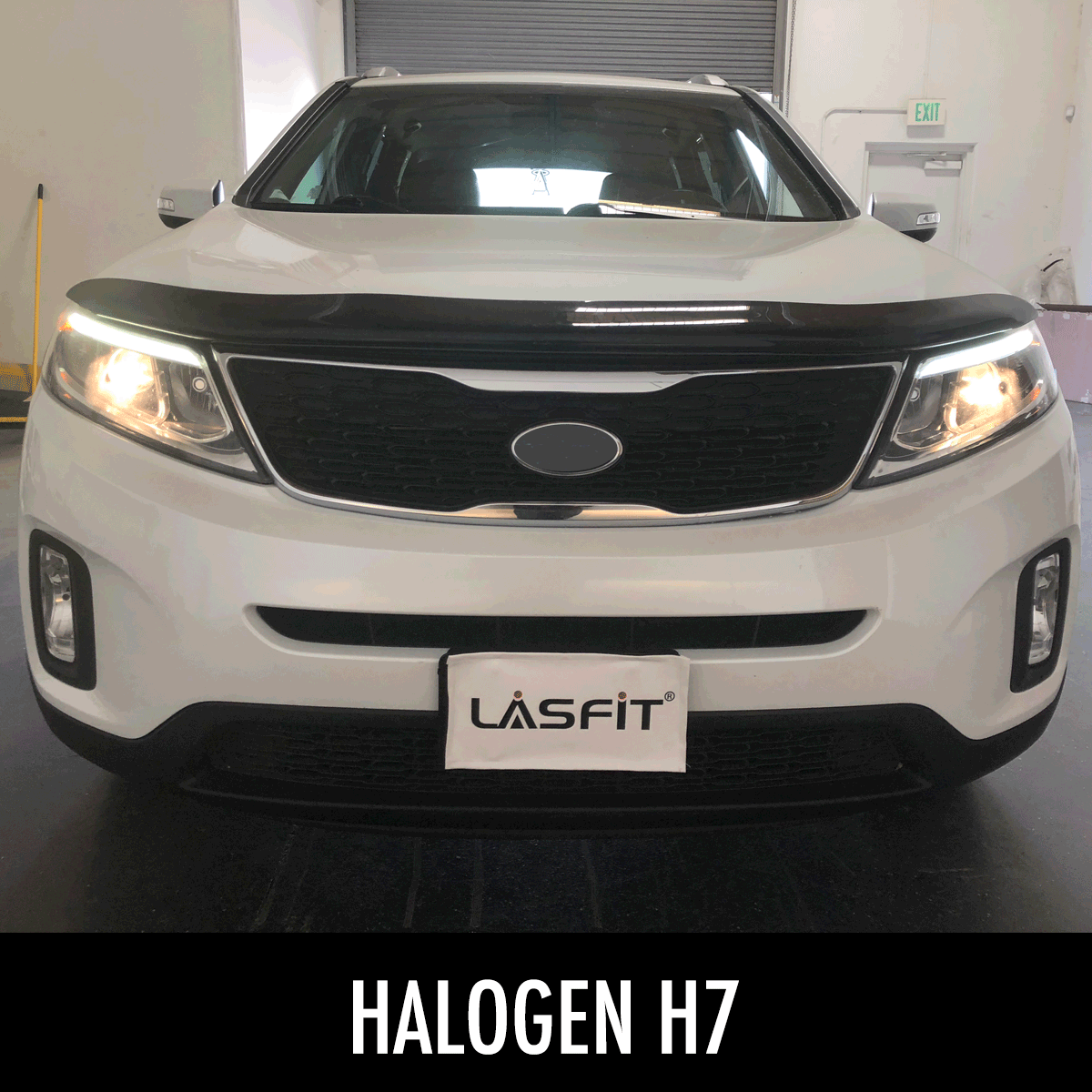 Click below photo to view each different series LED bulbs in our store.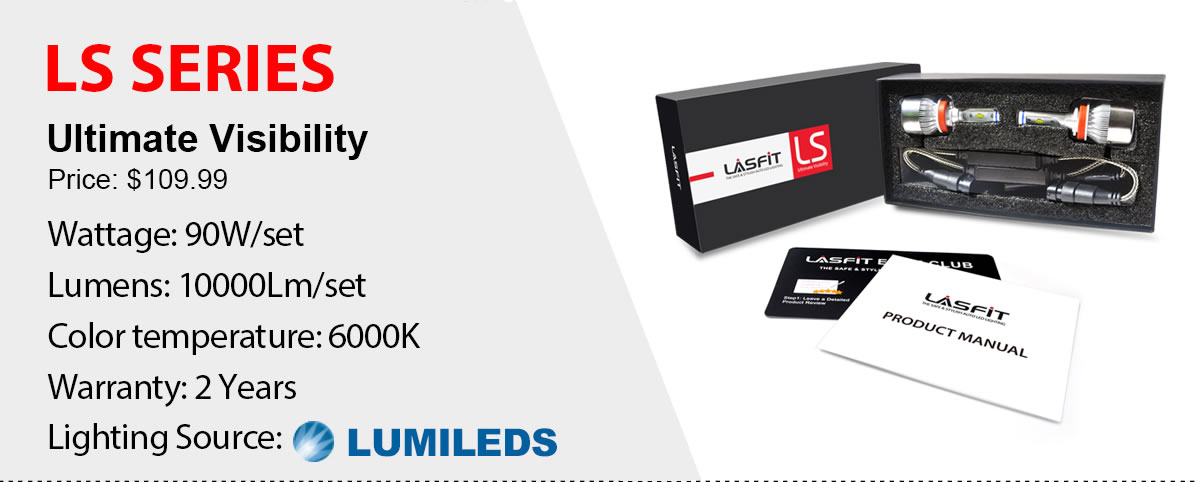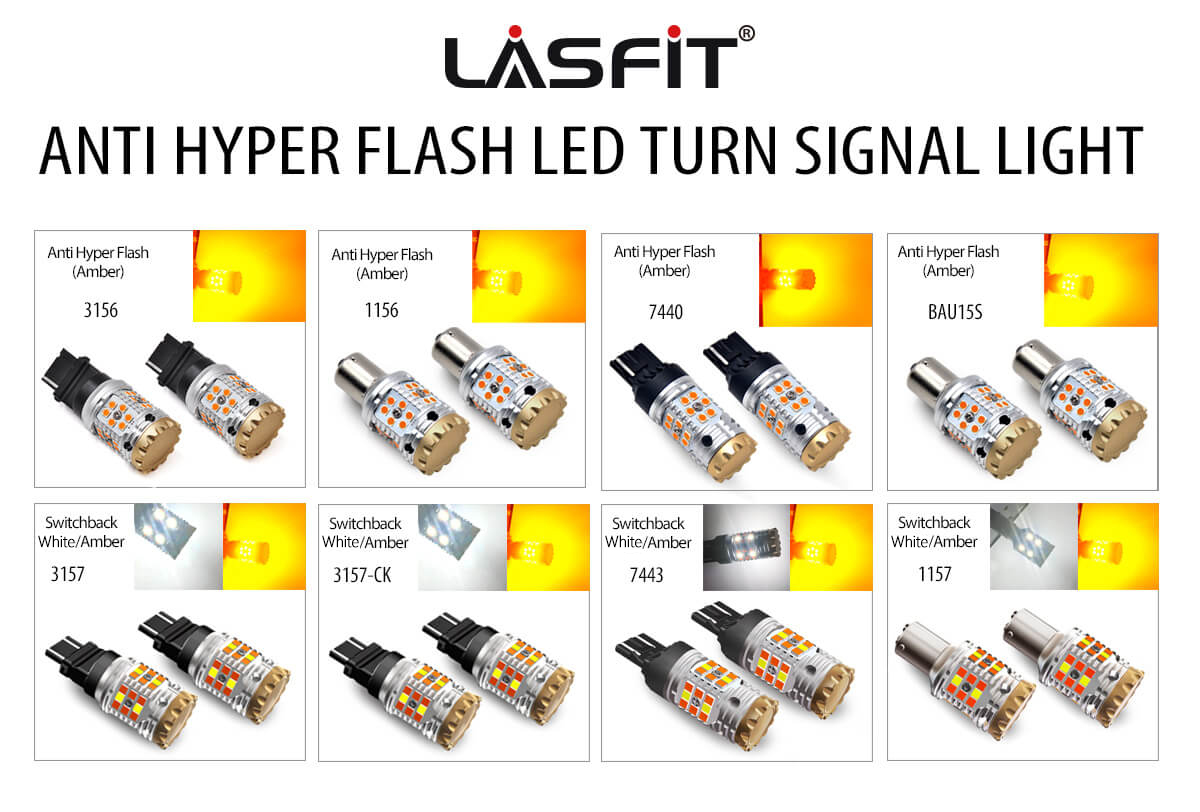 Q1: Will this bulb fit my vehicle?
A: We can match almost any vehicle to one of our bulb sizes. eBay only lets us include some vehicle fitments per listing, but if your vehicle does not show up on the compatibility table at the top of our listings, welcome you to contact us for free consulation before purchasing a product.
Q2: My item has not arrived, what's taking so long?
A: Sometimes items take longer than expected, especially if it's going far or to rural area. Check with your post office to see if your item has been held up. Sometimes USPS will not update a tracking number until it has arrived at its destination. If your item still has not arrived after a few days, let us know so we can double check for you and help solve it asap.
Q3: Do I need to mention the Year, Make and Model in the notes when place order?
A: YES. Please include the Year, Make, and Model in the notes section during checkout to ensure you receive everything needed for your kit!
Q4: My bulbs won't fit, help!
A: Special bulb holder may be required. See if you can take the holder from the stock bulb. If not, let us know.
The bulb size may be wrong, double check the item you received with the item you ordered.
Do you have an aftermarket lighting housing? These may not be perfectly fitted for aftermarket bulbs and will require some manual modifications.
Q5: Neither side lighting up? Both sides flicker, flash, or work inconsistantly.
A:Check the headlight fuses, and then check the ballast plugs to insure correct installation. If this doesn't work, there may be a voltage problem with the vehicle. You probably just need a relay or capacitor.
LED headlight bulb canbus resistor: https://www.ebay.com/itm/301912427988

Q6: WARNING ABOUT POLARITY
Unlike halogen bulbs, LED are polarity sensitive.
BEFORE you start your LED kit installation, verify the polarity on your vehicle by simply plugging the LED bulb into your vehicle socket.
- if your light turns on, please proceed to install both bulbs onto your vehicle.
- if your light DOES NOT turn on, disconnect the bulb and flip the socket in order to reverse the polarity (this will not damage your vehicle electrical system in any way). Once you made sure the LED bulb turns on, please proceed to install both bulbs onto your vehicle.
Note: There is no convention when it comes to polarity. Different car manufactures have different polarity setup, even within the car model the polarity setup on your low beams and high beams might be different.
Hassle Free Warranty
LASFIT offers 1 year hassle free warranty and lifetime support for each LED headlight bulb. (LS series with 2 year warranty).
We offer 45 days free return & money back guarantee. If you are not satisfied with your purchase for any reason, you can return the item for refund or replacement within 45 days from your date of purchase. If you don't return goods within 45 days from date of purchase, your right to cancel will be revoked. Please contact us for return or troubleshooting help prior to returning any products.
Attention for warranty:
Our warranty covers the replacement of the part only, DOSE NOT COVER any associated costs in regards to labor or any other expenses incurred or associated with the purchase of the part.
LASFIT® is not liable for any damages caused by installation or usage of our products.
NOTE:
We will ship item locally for US and Canada buyers. Usually for US buyers it will take about 3-6 days to reach. For Canada buyes, it will take about 9-15 days to reach, sometimes it take longer time to reach Canada. If you don't get it, please contact us firstly, we'll try our best to support you.
For US customers, all items will be shipped out within 1 business day with cleared payment. Please included your phone number to the payment note for prompt and secure shipment.
Tracking numbers for all orders are added to eBay once they have been dispatched; please login to eBay to find the tracking information for your order.
CANADA & International customers please note:
For Canada customers, the orders will ship within 1-2 business day,
your government might charge a duty tax (brokerage fees). We do not responsible for any custom duty or import tax, these charges are the buyer's responsibility. Please check with your country's customs office to determine what these additional costs will be prior to bidding/buying.
Instant PayPal payment is the preferred method of payment.
We also accept payment via PayPal, DebitCard, Visa, MasterCard, Discover.
We will only ship to the confirmed PayPal shipping address given with the payment.
If you want to ship to other address, please change your PayPal shipping address before you make payment.
To avoid initiating an unpaid item claim, please pay within 7 days.
If you have ANY issues with shipping, product or service, please Contact Us first before leaving feedback/write a review or filing a return case. We will solve the problem!
We always put our customers first and your satisfaction is guaranteed.
Our LASFIT Tech's are here to serve you. Email us and our expert team will swiftly diagnose the issue and offer the best solution within 12-24 business hours. All off-hours emails will be answered the next business day.
---
On May-18-19 at 03:26:03 PDT, seller added the following information:

Restocking Fee: No
Returns Accepted: Returns Accepted
Item must be returned within: 30 Days
Refund will be given as: Money back or replacement (buyer's choice)
Return shipping will be paid by: Seller
To Fit: Headlight
Bulb Color: Clear
Type: LED Conversion Kit
Bulb Size: H7
Brand: LASFIT
Color Temperature: 6000K(White)
Warranty: 1 Year
Wattage: 60W/set
UPC: 702756928255
Ballast Included: Yes
Color: White
MPN: LC6H7G1G2
Bulb Type: LED
Lighting Type: Specialty Head Light Bulb
Headlight Bulb Type: H7
Lumens: 7600LM/set, 3800LM/bulb
Manufacturer Part Number: LC6H7G1G2
Lifetime: 30,000hours
Waterproof Rating: IP67 Waterproof
Package includes: 2x LED bulbs
Other bulb size for option: H1, H4, H10, H11, H16(5202), 9005, 9006
It also fits many other cars: As long as your bulb type is the same with this
Placement on Vehicle: Front
Fitment Type: Direct Replacement
Voltage: 9V-16V
Interchange Part Number: H7
Number of Bulbs: 2
SKU: LC6H7
LASFIT H7 LED Headlight Bulb Conversion Kit High Low Beam Fog Lamp 6000K White fits on the following vehicles. This is for your reference only, please check your auto manual to make sure it fits.
YEAR
MAKE
MODEL
TRIM
NOTES
2019
Kia
Sorento
EX Pack Sport Utility 4-Door 3.3L 3342CC V6 GAS DOHC Naturally Aspirated
2019
Kia
Sorento
EX Sport Utility 4-Door 2.4L 2359CC l4 GAS DOHC Naturally Aspirated
2019
Kia
Sorento
EX Sport Utility 4-Door 3.3L 3342CC V6 GAS DOHC Naturally Aspirated
2019
Kia
Sorento
L Sport Utility 4-Door 2.4L 2359CC l4 GAS DOHC Naturally Aspirated
2019
Kia
Sorento
LX Sport Utility 4-Door 2.4L 2359CC l4 GAS DOHC Naturally Aspirated
2019
Kia
Sorento
LX Sport Utility 4-Door 3.3L 3342CC V6 GAS DOHC Naturally Aspirated
2019
Kia
Sorento
SX Limited Sport Utility 4-Door 3.3L 3342CC V6 GAS DOHC Naturally Aspirated
2019
Kia
Sorento
SX Sport Utility 4-Door 3.3L 3342CC V6 GAS DOHC Naturally Aspirated
2019
Kia
Sorento
SXL Sport Utility 4-Door 3.3L 3342CC V6 GAS DOHC Naturally Aspirated
2018
BMW
X1
sDrive18i Sport Utility 4-Door 1.5L 1499CC l3 GAS DOHC Turbocharged
2018
BMW
X1
sDrive20i M Sport Sport Utility 4-Door 2.0L 1998CC 122Cu. In. l4 GAS DOHC Turbocharged
2018
BMW
X1
sDrive20i X Line Sport Utility 4-Door 2.0L 1998CC 122Cu. In. l4 GAS DOHC Turbocharged
2018
BMW
X1
sDrive28i Sport Utility 4-Door 2.0L 1998CC 122Cu. In. l4 GAS DOHC Turbocharged
2018
BMW
X1
xDrive28i Sport Utility 4-Door 2.0L 1998CC 122Cu. In. l4 GAS DOHC Turbocharged
2018
Kia
Sorento
EX Pack Sport Utility 4-Door 3.3L 3342CC V6 GAS DOHC Naturally Aspirated
2018
Kia
Sorento
EX Sport Utility 4-Door 2.0L 1998CC 122Cu. In. l4 GAS DOHC Turbocharged
2018
Kia
Sorento
EX Sport Utility 4-Door 2.4L 2359CC l4 GAS DOHC Naturally Aspirated
2018
Kia
Sorento
EX Sport Utility 4-Door 3.3L 3342CC V6 GAS DOHC Naturally Aspirated
2018
Kia
Sorento
L Sport Utility 4-Door 2.4L 2359CC l4 GAS DOHC Naturally Aspirated
2018
Kia
Sorento
LX Sport Utility 4-Door 2.0L 1998CC 122Cu. In. l4 GAS DOHC Turbocharged
2018
Kia
Sorento
LX Sport Utility 4-Door 2.4L 2359CC l4 GAS DOHC Naturally Aspirated
2018
Kia
Sorento
LX Sport Utility 4-Door 3.3L 3342CC V6 GAS DOHC Naturally Aspirated
2018
Kia
Sorento
SX Limited Sport Utility 4-Door 3.3L 3342CC V6 GAS DOHC Naturally Aspirated
2018
Kia
Sorento
SX Sport Utility 4-Door 2.0L 1998CC 122Cu. In. l4 GAS DOHC Turbocharged
2018
Kia
Sorento
SX Sport Utility 4-Door 3.3L 3342CC V6 GAS DOHC Naturally Aspirated
2018
Kia
Sorento
SXL Sport Utility 4-Door 3.3L 3342CC V6 GAS DOHC Naturally Aspirated
2017
BMW
320i
Base Sedan 4-Door 2.0L 1997CC 122Cu. In. l4 GAS DOHC Turbocharged
2017
BMW
320i
Sport Line Sedan 4-Door 2.0L 1998CC 122Cu. In. l4 GAS DOHC Turbocharged
2017
BMW
X1
sDrive18i Sport Utility 4-Door 1.5L 1499CC l3 GAS DOHC Turbocharged
2017
BMW
X1
sDrive20i M Sport Sport Utility 4-Door 2.0L 1998CC 122Cu. In. l4 GAS DOHC Turbocharged
2017
BMW
X1
sDrive20i X Line Sport Utility 4-Door 2.0L 1998CC 122Cu. In. l4 GAS DOHC Turbocharged
2017
BMW
X1
sDrive28i Sport Utility 4-Door 2.0L 1998CC 122Cu. In. l4 GAS DOHC Turbocharged
2017
BMW
X1
xDrive28i Sport Utility 4-Door 2.0L 1998CC 122Cu. In. l4 GAS DOHC Turbocharged
2017
BMW
X3
sDrive20i Sport Utility 4-Door 2.0L 1997CC 122Cu. In. l4 GAS DOHC Turbocharged
2017
BMW
X3
sDrive28i Sport Utility 4-Door 2.0L 1997CC 122Cu. In. l4 GAS DOHC Turbocharged
2017
BMW
X3
xDrive28d Sport Utility 4-Door 2.0L 1995CC 122Cu. In. l4 DIESEL DOHC Turbocharged
2017
BMW
X3
xDrive28i Sport Utility 4-Door 2.0L 1997CC 122Cu. In. l4 GAS DOHC Turbocharged
2017
BMW
X3
xDrive28i X Line Sport Utility 4-Door 2.0L 1997CC 122Cu. In. l4 GAS DOHC Turbocharged
2017
BMW
X3
xDrive35i M Sport Sport Utility 4-Door 3.0L 2979CC l6 GAS DOHC Turbocharged
2017
BMW
X3
xDrive35i Sport Utility 4-Door 3.0L 2979CC l6 GAS DOHC Turbocharged
2017
Chevrolet
Caprice
PPV Sedan 4-Door 3.6L 3564CC 217Cu. In. V6 FLEX DOHC Naturally Aspirated
2017
Chevrolet
Caprice
PPV Sedan 4-Door 6.0L 5967CC 364Cu. In. V8 FLEX OHV Naturally Aspirated
2017
Ford
Fusion
Advance Sedan 4-Door 2.5L 2488CC 152Cu. In. l4 GAS DOHC Naturally Aspirated
2017
Ford
Fusion
Energi Platinum Sedan 4-Door 2.0L 1999CC 122Cu. In. l4 ELECTRIC/GAS DOHC Naturally Aspirated
2017
Ford
Fusion
Energi SE Luxury Sedan 4-Door 2.0L 1999CC 122Cu. In. l4 ELECTRIC/GAS DOHC Naturally Aspirated
2017
Ford
Fusion
Energi SE Sedan 4-Door 2.0L 1999CC 122Cu. In. l4 ELECTRIC/GAS DOHC Naturally Aspirated
2017
Ford
Fusion
Energi Titanium Sedan 4-Door 2.0L 1999CC 122Cu. In. l4 ELECTRIC/GAS DOHC Naturally Aspirated
2017
Ford
Fusion
Platinum Hybrid Sedan 4-Door 2.0L 1999CC 122Cu. In. l4 ELECTRIC/GAS DOHC Naturally Aspirated
2017
Ford
Fusion
Platinum Sedan 4-Door 2.0L 1999CC 122Cu. In. l4 GAS DOHC Turbocharged
2017
Ford
Fusion
S Hybrid Sedan 4-Door 2.0L 1999CC 122Cu. In. l4 ELECTRIC/GAS DOHC Naturally Aspirated
2017
Ford
Fusion
S Sedan 4-Door 2.5L 2488CC 152Cu. In. l4 FLEX DOHC Naturally Aspirated
2017
Ford
Fusion
S Sedan 4-Door 2.5L 2488CC 152Cu. In. l4 GAS DOHC Naturally Aspirated
2017
Ford
Fusion
SE Hybrid Sedan 4-Door 2.0L 1999CC 122Cu. In. l4 ELECTRIC/GAS DOHC Naturally Aspirated
2017
Ford
Fusion
SE LUX Hybrid Sedan 4-Door 2.0L 1999CC 122Cu. In. l4 ELECTRIC/GAS DOHC Naturally Aspirated
2017
Ford
Fusion
SE Luxury Sedan 4-Door 2.0L 1999CC 122Cu. In. l4 GAS DOHC Turbocharged
2017
Ford
Fusion
SE Sedan 4-Door 1.5L 1499CC 91Cu. In. l4 GAS DOHC Turbocharged
2017
Ford
Fusion
SE Sedan 4-Door 2.0L 1999CC 122Cu. In. l4 GAS DOHC Turbocharged
2017
Ford
Fusion
SE Sedan 4-Door 2.5L 2488CC 152Cu. In. l4 FLEX DOHC Naturally Aspirated
2017
Ford
Fusion
SE Sedan 4-Door 2.5L 2488CC 152Cu. In. l4 GAS DOHC Naturally Aspirated
2017
Ford
Fusion
Sport Sedan 4-Door 2.7L 164Cu. In. V6 GAS DOHC Turbocharged
2017
Ford
Fusion
Titanium Hybrid Sedan 4-Door 2.0L 1999CC 122Cu. In. l4 ELECTRIC/GAS DOHC Naturally Aspirated
2017
Ford
Fusion
Titanium Sedan 4-Door 2.0L 1999CC 122Cu. In. l4 GAS DOHC Turbocharged
2017
Hyundai
Santa Fe
Limited Sport Utility 4-Door 3.3L 3342CC V6 GAS DOHC Naturally Aspirated
2017
Hyundai
Santa Fe
Limited Ultimate Sport Utility 4-Door 3.3L 3342CC V6 GAS DOHC Naturally Aspirated
2017
Hyundai
Santa Fe
SE Sport Utility 4-Door 3.3L 3342CC V6 GAS DOHC Naturally Aspirated
2017
Hyundai
Santa Fe
SE Ultimate Sport Utility 4-Door 3.3L 3342CC V6 GAS DOHC Naturally Aspirated
2017
Kia
Sorento
EX Pack Sport Utility 4-Door 3.3L 3342CC V6 GAS DOHC Naturally Aspirated
2017
Kia
Sorento
EX Sport Utility 4-Door 2.0L 1998CC 122Cu. In. l4 GAS DOHC Turbocharged
2017
Kia
Sorento
EX Sport Utility 4-Door 3.3L 3342CC V6 GAS DOHC Naturally Aspirated
2017
Kia
Sorento
L Sport Utility 4-Door 2.4L 2359CC l4 GAS DOHC Naturally Aspirated
2017
Kia
Sorento
LX Sport Utility 4-Door 2.4L 2359CC l4 GAS DOHC Naturally Aspirated
2017
Kia
Sorento
LX Sport Utility 4-Door 3.3L 3342CC V6 GAS DOHC Naturally Aspirated
2017
Kia
Sorento
SX Sport Utility 4-Door 3.3L 3342CC V6 GAS DOHC Naturally Aspirated
2017
Kia
Sorento
SXL Sport Utility 4-Door 3.3L 3342CC V6 GAS DOHC Naturally Aspirated
2017
Volkswagen
Tiguan
Base Sport Utility 4-Door 1.4L 1390CC 85Cu. In. l4 GAS DOHC Turbocharged
2017
Volkswagen
Tiguan
Comfortline Sport Utility 4-Door 2.0L 1984CC 121Cu. In. l4 GAS DOHC Turbocharged
2017
Volkswagen
Tiguan
Highline Sport Utility 4-Door 2.0L 1984CC 121Cu. In. l4 GAS DOHC Turbocharged
2017
Volkswagen
Tiguan
S Sport Utility 4-Door 2.0L 1984CC 121Cu. In. l4 GAS DOHC Turbocharged
2017
Volkswagen
Tiguan
SEL Sport Utility 4-Door 2.0L 1984CC 121Cu. In. l4 GAS DOHC Turbocharged
2017
Volkswagen
Tiguan
Sport & Style Sport Utility 4-Door 1.4L 1390CC 85Cu. In. l4 GAS DOHC Turbocharged
2017
Volkswagen
Tiguan
Sport & Style Sport Utility 4-Door 2.0L 1984CC 121Cu. In. l4 GAS DOHC Turbocharged
2017
Volkswagen
Tiguan
Sport Sport Utility 4-Door 2.0L 1984CC 121Cu. In. l4 GAS DOHC Turbocharged
2017
Volkswagen
Tiguan
Track & Fun Sport Utility 4-Door 2.0L 1984CC 121Cu. In. l4 GAS DOHC Turbocharged
2017
Volkswagen
Tiguan
Trendline Sport Utility 4-Door 2.0L 1984CC 121Cu. In. l4 GAS DOHC Turbocharged
2017
Volkswagen
Tiguan
Wolfsburg Edition Sport Utility 4-Door 2.0L 1984CC 121Cu. In. l4 GAS DOHC Turbocharged
2016
BMW
228i
Base Convertible 2-Door 2.0L 1997CC 122Cu. In. l4 GAS DOHC Turbocharged
2016
BMW
228i
Base Coupe 2-Door 2.0L 1997CC 122Cu. In. l4 GAS DOHC Turbocharged
2016
BMW
320i
Base Sedan 4-Door 2.0L 1997CC 122Cu. In. l4 GAS DOHC Turbocharged
2016
BMW
320i
Luxury Sedan 4-Door 2.0L 1997CC 122Cu. In. l4 GAS DOHC Turbocharged
2016
BMW
320i
M Sport Sedan 4-Door 2.0L 1997CC 122Cu. In. l4 GAS DOHC Turbocharged
2016
BMW
320i
Sport Sedan 4-Door 2.0L 1997CC 122Cu. In. l4 GAS DOHC Turbocharged
2016
BMW
328d
Base Sedan 4-Door 2.0L 1995CC 122Cu. In. l4 DIESEL DOHC Turbocharged
2016
BMW
328i
Base Sedan 4-Door 2.0L 1997CC 122Cu. In. l4 GAS DOHC Turbocharged
2016
BMW
335i GT xDrive
Base Hatchback 4-Door 3.0L 2979CC l6 GAS DOHC Turbocharged
2016
BMW
M235i xDrive
Base Convertible 2-Door 3.0L 2979CC l6 GAS DOHC Turbocharged
2016
BMW
M235i xDrive
Base Coupe 2-Door 3.0L 2979CC l6 GAS DOHC Turbocharged
2016
BMW
X1
X Line Sport Utility 4-Door 2.0L 1998CC 122Cu. In. l4 GAS DOHC Turbocharged
2016
BMW
X1
xDrive28i Sport Utility 4-Door 2.0L 1998CC 122Cu. In. l4 GAS DOHC Turbocharged
2016
BMW
X3
sDrive20i Sport Utility 4-Door 2.0L 1997CC 122Cu. In. l4 GAS DOHC Turbocharged
2016
BMW
X3
sDrive28i Sport Utility 4-Door 2.0L 1997CC 122Cu. In. l4 GAS DOHC Turbocharged
2016
BMW
X3
xDrive28d Sport Utility 4-Door 2.0L 1995CC 122Cu. In. l4 DIESEL DOHC Turbocharged
2016
BMW
X3
xDrive28i Sport Utility 4-Door 2.0L 1997CC 122Cu. In. l4 GAS DOHC Turbocharged
2016
BMW
X3
xDrive28i X Line Sport Utility 4-Door 2.0L 1997CC 122Cu. In. l4 GAS DOHC Turbocharged
2016
BMW
X3
xDrive35i M Sport Sport Utility 4-Door 3.0L 2979CC 182Cu. In. l6 GAS DOHC Turbocharged
2016
BMW
X3
xDrive35i Sport Utility 4-Door 3.0L 2979CC l6 GAS DOHC Turbocharged
2016
BMW
X3
xDrive35i X Line Sport Utility 4-Door 3.0L 2979CC 182Cu. In. l6 GAS DOHC Turbocharged
2016
Chevrolet
Caprice
PPV Sedan 4-Door 3.6L 3564CC 217Cu. In. V6 FLEX DOHC Naturally Aspirated
2016
Chevrolet
Caprice
PPV Sedan 4-Door 6.0L 5967CC 364Cu. In. V8 FLEX OHV Naturally Aspirated
2016
Chevrolet
Malibu Limited
LS Sedan 4-Door 2.5L 2457CC 153Cu. In. l4 GAS DOHC Naturally Aspirated
2016
Chevrolet
Malibu Limited
LT Sedan 4-Door 2.5L 2457CC 153Cu. In. l4 GAS DOHC Naturally Aspirated
2016
Chevrolet
Malibu Limited
LTZ Sedan 4-Door 2.5L 2457CC 153Cu. In. l4 GAS DOHC Naturally Aspirated
2016
Ford
Fusion
Energi SE Luxury Sedan 4-Door 2.0L 1999CC 122Cu. In. l4 ELECTRIC/GAS DOHC Naturally Aspirated
High Beam
2016
Ford
Fusion
Energi SE Sedan 4-Door 2.0L 1999CC 122Cu. In. l4 ELECTRIC/GAS DOHC Naturally Aspirated
High Beam
2016
Ford
Fusion
Energi Titanium Sedan 4-Door 2.0L 1999CC 122Cu. In. l4 ELECTRIC/GAS DOHC Naturally Aspirated
High Beam
2016
Ford
Fusion
S Hybrid Sedan 4-Door 2.0L 1999CC 122Cu. In. l4 ELECTRIC/GAS DOHC Naturally Aspirated
High Beam
2016
Ford
Fusion
S Sedan 4-Door 2.5L 2488CC 152Cu. In. l4 GAS DOHC Naturally Aspirated
High Beam
2016
Ford
Fusion
SE Hybrid Sedan 4-Door 2.0L 1999CC 122Cu. In. l4 ELECTRIC/GAS DOHC Naturally Aspirated
High Beam
2016
Ford
Fusion
SE Sedan 4-Door 1.5L 1499CC 91Cu. In. l4 GAS DOHC Turbocharged
High Beam
2016
Ford
Fusion
SE Sedan 4-Door 2.0L 1999CC 122Cu. In. l4 GAS DOHC Turbocharged
High Beam
2016
Ford
Fusion
SE Sedan 4-Door 2.5L 2488CC 152Cu. In. l4 GAS DOHC Naturally Aspirated
High Beam
2016
Ford
Fusion
Titanium Hybrid Sedan 4-Door 2.0L 1999CC 122Cu. In. l4 ELECTRIC/GAS DOHC Naturally Aspirated
High Beam
2016
Ford
Fusion
Titanium Sedan 4-Door 2.0L 1999CC 122Cu. In. l4 GAS DOHC Turbocharged
High Beam
2016
Hyundai
Elantra
GL Sedan 4-Door 1.8L 1797CC l4 GAS DOHC Naturally Aspirated
High Beam
2016
Hyundai
Elantra
GLS Premium Sedan 4-Door 1.8L 1797CC 110Cu. In. l4 GAS DOHC Naturally Aspirated
High Beam
2016
Hyundai
Elantra
GLS Sedan 4-Door 1.8L 1797CC 110Cu. In. l4 GAS DOHC Naturally Aspirated
High Beam
2016
Hyundai
Elantra
GLS Sedan 4-Door 2.0L 1999CC l4 GAS DOHC Naturally Aspirated
High Beam
2016
Hyundai
Elantra
L Sedan 4-Door 1.8L 1797CC l4 GAS DOHC Naturally Aspirated
High Beam
2016
Hyundai
Elantra
Limited Sedan 4-Door 1.8L 1797CC l4 GAS DOHC Naturally Aspirated
High Beam
2016
Hyundai
Elantra
Limited Sedan 4-Door 2.0L 1999CC l4 GAS DOHC Naturally Aspirated
High Beam
2016
Hyundai
Elantra
Limited Tech Sedan 4-Door 1.8L 1797CC 110Cu. In. l4 GAS DOHC Naturally Aspirated
High Beam
2016
Hyundai
Elantra
SE Sedan 4-Door 1.8L 1797CC l4 GAS DOHC Naturally Aspirated
High Beam
2016
Hyundai
Elantra
Sport Sedan 4-Door 2.0L 1999CC l4 GAS DOHC Naturally Aspirated
High Beam
2016
Hyundai
Elantra
Value Edition Sedan 4-Door 1.8L 1797CC l4 GAS DOHC Naturally Aspirated
High Beam
2016
Hyundai
Santa Fe
Limited Sport Utility 4-Door 3.3L 3342CC V6 GAS DOHC Naturally Aspirated
2016
Hyundai
Santa Fe
SE Sport Utility 4-Door 3.3L 3342CC V6 GAS DOHC Naturally Aspirated
2016
Kia
Sorento
EX Sport Utility 4-Door 2.0L 1998CC 122Cu. In. l4 GAS DOHC Turbocharged
2016
Kia
Sorento
EX Sport Utility 4-Door 3.3L 3342CC V6 GAS DOHC Naturally Aspirated
2016
Kia
Sorento
L Sport Utility 4-Door 2.4L 2359CC l4 GAS DOHC Naturally Aspirated
2016
Kia
Sorento
Limited Sport Utility 4-Door 2.0L 1998CC 122Cu. In. l4 GAS DOHC Turbocharged
2016
Kia
Sorento
Limited Sport Utility 4-Door 3.3L 3342CC V6 GAS DOHC Naturally Aspirated
2016
Kia
Sorento
LX Sport Utility 4-Door 2.0L 1998CC 122Cu. In. l4 GAS DOHC Turbocharged
2016
Kia
Sorento
LX Sport Utility 4-Door 2.4L 2359CC l4 GAS DOHC Naturally Aspirated
2016
Kia
Sorento
LX Sport Utility 4-Door 3.3L 3342CC V6 GAS DOHC Naturally Aspirated
2016
Kia
Sorento
SX Sport Utility 4-Door 2.0L 1998CC 122Cu. In. l4 GAS DOHC Turbocharged
2016
Kia
Sorento
SX Sport Utility 4-Door 3.3L 3342CC V6 GAS DOHC Naturally Aspirated
2016
Mercedes-Benz
C300
4Matic Sedan 4-Door 2.0L 1991CC l4 GAS DOHC Turbocharged
2016
Mercedes-Benz
C300
Base Sedan 4-Door 2.0L 1991CC l4 GAS DOHC Turbocharged
2016
Mercedes-Benz
C350
4Matic Coupe 2-Door 3.5L 3498CC V6 GAS DOHC Naturally Aspirated
2016
Mercedes-Benz
C350
Base Coupe 2-Door 3.5L 3498CC V6 GAS DOHC Naturally Aspirated
2016
Mitsubishi
Outlander
ES Sport Utility 4-Door 2.4L 2360CC 144Cu. In. l4 GAS SOHC Naturally Aspirated
2016
Mitsubishi
Outlander
GT Sport Utility 4-Door 3.0L 2998CC 182Cu. In. V6 GAS SOHC Naturally Aspirated
2016
Mitsubishi
Outlander
Limited Sport Utility 4-Door 2.4L 2360CC 144Cu. In. l4 GAS SOHC Naturally Aspirated
2016
Mitsubishi
Outlander
SE Sport Utility 4-Door 2.4L 2360CC 144Cu. In. l4 GAS SOHC Naturally Aspirated
2016
Mitsubishi
Outlander
SEL Sport Utility 4-Door 2.4L 2360CC 144Cu. In. l4 GAS SOHC Naturally Aspirated
2016
Volkswagen
Eos
Komfort Convertible 2-Door 2.0L 1984CC 121Cu. In. l4 GAS DOHC Turbocharged
2016
Volkswagen
Tiguan
Base Sport Utility 4-Door 1.4L 1390CC 85Cu. In. l4 GAS DOHC Turbocharged
2016
Volkswagen
Tiguan
Comfortline Sport Utility 4-Door 2.0L 1984CC 121Cu. In. l4 GAS DOHC Turbocharged
2016
Volkswagen
Tiguan
Highline Sport Utility 4-Door 2.0L 1984CC 121Cu. In. l4 GAS DOHC Turbocharged
2016
Volkswagen
Tiguan
R-Line Sport Utility 4-Door 2.0L 1984CC 121Cu. In. l4 GAS DOHC Turbocharged
2016
Volkswagen
Tiguan
S Sport Utility 4-Door 2.0L 1984CC 121Cu. In. l4 GAS DOHC Turbocharged
2016
Volkswagen
Tiguan
SE Sport Utility 4-Door 2.0L 1984CC 121Cu. In. l4 GAS DOHC Turbocharged
2016
Volkswagen
Tiguan
SEL Sport Utility 4-Door 2.0L 1984CC 121Cu. In. l4 GAS DOHC Turbocharged
2016
Volkswagen
Tiguan
Sport & Style Sport Utility 4-Door 1.4L 1390CC 85Cu. In. l4 GAS DOHC Turbocharged
2016
Volkswagen
Tiguan
Sport & Style Sport Utility 4-Door 2.0L 1984CC 121Cu. In. l4 GAS DOHC Turbocharged
2016
Volkswagen
Tiguan
Track & Fun Sport Utility 4-Door 2.0L 1984CC 121Cu. In. l4 GAS DOHC Turbocharged
2016
Volkswagen
Tiguan
Trendline Sport Utility 4-Door 2.0L 1984CC 121Cu. In. l4 GAS DOHC Turbocharged
2015
BMW
228i
Base Convertible 2-Door 2.0L 1997CC 122Cu. In. l4 GAS DOHC Turbocharged
2015
BMW
228i
Base Coupe 2-Door 2.0L 1997CC 122Cu. In. l4 GAS DOHC Turbocharged
2015
BMW
320i
Base Sedan 4-Door 2.0L 1997CC 122Cu. In. l4 GAS DOHC Turbocharged
2015
BMW
320i
Luxury Sedan 4-Door 2.0L 1997CC 122Cu. In. l4 GAS DOHC Turbocharged
2015
BMW
320i
M Sport Sedan 4-Door 2.0L 1997CC 122Cu. In. l4 GAS DOHC Turbocharged
2015
BMW
320i
Modern Sedan 4-Door 2.0L 1997CC 122Cu. In. l4 GAS DOHC Turbocharged
2015
BMW
320i
Sport Sedan 4-Door 2.0L 1997CC 122Cu. In. l4 GAS DOHC Turbocharged
2015
BMW
328d
Base Sedan 4-Door 2.0L 1995CC 122Cu. In. l4 DIESEL DOHC Turbocharged
2015
BMW
328i
Base Sedan 4-Door 2.0L 1997CC 122Cu. In. l4 GAS DOHC Turbocharged
2015
BMW
328i
Luxury Sedan 4-Door 2.0L 1997CC 122Cu. In. l4 GAS DOHC Turbocharged
2015
BMW
328i
M Sport Sedan 4-Door 2.0L 1997CC 122Cu. In. l4 GAS DOHC Turbocharged
2015
BMW
328i
Modern Sedan 4-Door 2.0L 1997CC 122Cu. In. l4 GAS DOHC Turbocharged
2015
BMW
328i
Sport Sedan 4-Door 2.0L 1997CC 122Cu. In. l4 GAS DOHC Turbocharged
2015
BMW
335i
Base Sedan 4-Door 3.0L 2979CC l6 GAS DOHC Turbocharged
2015
BMW
335i
Luxury Sedan 4-Door 3.0L 2979CC 182Cu. In. l6 GAS DOHC Turbocharged
2015
BMW
335i
M Sport Sedan 4-Door 3.0L 2979CC 182Cu. In. l6 GAS DOHC Turbocharged
2015
BMW
335i
Modern Sedan 4-Door 3.0L 2979CC 182Cu. In. l6 GAS DOHC Turbocharged
2015
BMW
335i
Sport Sedan 4-Door 3.0L 2979CC 182Cu. In. l6 GAS DOHC Turbocharged
2015
BMW
335i GT xDrive
Base Hatchback 4-Door 3.0L 2979CC l6 GAS DOHC Turbocharged
2015
BMW
335i xDrive
Base Sedan 4-Door 3.0L 2979CC l6 GAS DOHC Turbocharged
2015
BMW
M235i xDrive
Base Coupe 2-Door 3.0L 2979CC l6 GAS DOHC Turbocharged
2015
BMW
X1
sDrive20iA Sport Utility 4-Door 2.0L 1997CC 122Cu. In. l4 GAS DOHC Turbocharged
2015
BMW
X1
sDrive28i Sport Utility 4-Door 2.0L 1997CC 122Cu. In. l4 GAS DOHC Turbocharged
2015
BMW
X1
Sport Line Sport Utility 4-Door 2.0L 1997CC 122Cu. In. l4 GAS DOHC Turbocharged
2015
BMW
X1
X Line Sport Utility 4-Door 2.0L 1997CC 122Cu. In. l4 GAS DOHC Turbocharged
2015
BMW
X1
xDrive28i Sport Utility 4-Door 2.0L 1997CC 122Cu. In. l4 GAS DOHC Turbocharged
2015
BMW
X1
xDrive35i Sport Utility 4-Door 3.0L 2979CC l6 GAS DOHC Turbocharged
2015
BMW
X3
sDrive20i Sport Utility 4-Door 2.0L 1997CC 122Cu. In. l4 GAS DOHC Turbocharged
2015
BMW
X3
sDrive28i Sport Utility 4-Door 2.0L 1997CC 122Cu. In. l4 GAS DOHC Turbocharged
2015
BMW
X3
xDrive28d Sport Utility 4-Door 2.0L 1995CC 122Cu. In. l4 DIESEL DOHC Turbocharged
2015
BMW
X3
xDrive28i Sport Utility 4-Door 2.0L 1997CC 122Cu. In. l4 GAS DOHC Turbocharged
2015
BMW
X3
xDrive28i X Line Sport Utility 4-Door 2.0L 1997CC 122Cu. In. l4 GAS DOHC Turbocharged
2015
BMW
X3
xDrive35i M Sport Sport Utility 4-Door 3.0L 2979CC 182Cu. In. l6 GAS DOHC Turbocharged
2015
BMW
X3
xDrive35i Sport Utility 4-Door 3.0L 2979CC l6 GAS DOHC Turbocharged
2015
BMW
X3
xDrive35i X Line Sport Utility 4-Door 3.0L 2979CC 182Cu. In. l6 GAS DOHC Turbocharged
2015
Chevrolet
Caprice
PPV Sedan 4-Door 3.6L 3564CC 217Cu. In. V6 FLEX DOHC Naturally Aspirated
2015
Chevrolet
Caprice
PPV Sedan 4-Door 6.0L 5967CC 364Cu. In. V8 FLEX OHV Naturally Aspirated
2015
Chevrolet
Malibu
LS Sedan 4-Door 2.5L 2457CC 153Cu. In. l4 GAS DOHC Naturally Aspirated
2015
Chevrolet
Malibu
LT Sedan 4-Door 2.0L 1998CC 122Cu. In. l4 GAS DOHC Turbocharged
2015
Chevrolet
Malibu
LT Sedan 4-Door 2.5L 2457CC 153Cu. In. l4 GAS DOHC Naturally Aspirated
2015
Chevrolet
Malibu
LTZ Sedan 4-Door 2.0L 1998CC 122Cu. In. l4 GAS DOHC Turbocharged
2015
Chevrolet
Malibu
LTZ Sedan 4-Door 2.5L 2457CC 153Cu. In. l4 GAS DOHC Naturally Aspirated
2015
Ford
Fusion
Energi SE Luxury Sedan 4-Door 2.0L 1999CC 122Cu. In. l4 ELECTRIC/GAS DOHC Naturally Aspirated
High Beam
2015
Ford
Fusion
Energi Titanium Sedan 4-Door 2.0L 1999CC 122Cu. In. l4 ELECTRIC/GAS DOHC Naturally Aspirated
High Beam
2015
Ford
Fusion
S Hybrid Sedan 4-Door 2.0L 1999CC 122Cu. In. l4 ELECTRIC/GAS DOHC Naturally Aspirated
High Beam
2015
Ford
Fusion
S Sedan 4-Door 2.5L 2488CC 152Cu. In. l4 GAS DOHC Naturally Aspirated
High Beam
2015
Ford
Fusion
SE Hybrid Sedan 4-Door 2.0L 1999CC 122Cu. In. l4 ELECTRIC/GAS DOHC Naturally Aspirated
High Beam
2015
Ford
Fusion
SE Sedan 4-Door 1.5L 1499CC 91Cu. In. l4 GAS DOHC Turbocharged
High Beam
2015
Ford
Fusion
SE Sedan 4-Door 2.0L 1999CC 122Cu. In. l4 GAS DOHC Turbocharged
High Beam
2015
Ford
Fusion
SE Sedan 4-Door 2.5L 2488CC 152Cu. In. l4 GAS DOHC Naturally Aspirated
High Beam
2015
Ford
Fusion
Titanium Hybrid Sedan 4-Door 2.0L 1999CC 122Cu. In. l4 ELECTRIC/GAS DOHC Naturally Aspirated
High Beam
2015
Ford
Fusion
Titanium Sedan 4-Door 2.0L 1999CC 122Cu. In. l4 GAS DOHC Turbocharged
High Beam
2015
Hyundai
Elantra
GL Sedan 4-Door 1.8L 1797CC l4 GAS DOHC Naturally Aspirated
High Beam
2015
Hyundai
Elantra
GLS Sedan 4-Door 1.8L 1797CC l4 GAS DOHC Naturally Aspirated
High Beam
2015
Hyundai
Elantra
L Sedan 4-Door 1.8L 1797CC l4 GAS DOHC Naturally Aspirated
High Beam
2015
Hyundai
Elantra
Limited Sedan 4-Door 1.8L 1797CC l4 GAS DOHC Naturally Aspirated
High Beam
2015
Hyundai
Elantra
Limited Sedan 4-Door 2.0L 1999CC l4 GAS DOHC Naturally Aspirated
High Beam
2015
Hyundai
Elantra
SE Sedan 4-Door 1.8L 1797CC l4 GAS DOHC Naturally Aspirated
High Beam
2015
Hyundai
Elantra
Sport Sedan 4-Door 2.0L 1999CC l4 GAS DOHC Naturally Aspirated
High Beam
2015
Hyundai
Santa Fe
GLS Sport Utility 4-Door 3.3L 3342CC V6 GAS DOHC Naturally Aspirated
Replace original High Beam bulb
2015
Hyundai
Santa Fe
Limited Sport Utility 4-Door 3.3L 3342CC V6 GAS DOHC Naturally Aspirated
Replace original High Beam bulb
2015
Mazda
MX-5 Miata
25th Anniversary Edition Convertible 2-Door 2.0L 2000CC 122Cu. In. l4 GAS DOHC Naturally Aspirated
Low Beam
2015
Mazda
MX-5 Miata
Club Convertible 2-Door 2.0L 2000CC 122Cu. In. l4 GAS DOHC Naturally Aspirated
Low Beam
2015
Mazda
MX-5 Miata
Grand Touring Convertible 2-Door 2.0L 2000CC 122Cu. In. l4 GAS DOHC Naturally Aspirated
Low Beam
2015
Mazda
MX-5 Miata
GS Convertible 2-Door 2.0L 2000CC 122Cu. In. l4 GAS DOHC Naturally Aspirated
Low Beam
2015
Mazda
MX-5 Miata
GT Convertible 2-Door 2.0L 2000CC 122Cu. In. l4 GAS DOHC Naturally Aspirated
Low Beam
2015
Mazda
MX-5 Miata
GX Convertible 2-Door 2.0L 2000CC 122Cu. In. l4 GAS DOHC Naturally Aspirated
Low Beam
2015
Mazda
MX-5 Miata
Sport Convertible 2-Door 2.0L 2000CC 122Cu. In. l4 GAS DOHC Naturally Aspirated
Low Beam
2015
Mercedes-Benz
C300
4Matic Sedan 4-Door 2.0L 1991CC l4 GAS DOHC Turbocharged
2015
Mercedes-Benz
C300
Base Sedan 4-Door 2.0L 1991CC l4 GAS DOHC Turbocharged
2015
Mercedes-Benz
C350
4Matic Coupe 2-Door 3.5L 3498CC V6 GAS DOHC Naturally Aspirated
2015
Mercedes-Benz
C350
Base Coupe 2-Door 3.5L 3498CC V6 GAS DOHC Naturally Aspirated
2015
Mercedes-Benz
C400
4Matic Sedan 4-Door 3.0L 2996CC V6 GAS DOHC Turbocharged
2015
Mitsubishi
Outlander
ES Sport Utility 4-Door 2.4L 2360CC 144Cu. In. l4 GAS SOHC Naturally Aspirated
2015
Mitsubishi
Outlander
GT Sport Utility 4-Door 3.0L 2998CC 182Cu. In. V6 GAS SOHC Naturally Aspirated
2015
Mitsubishi
Outlander
Limited Sport Utility 4-Door 2.4L 2360CC 144Cu. In. l4 GAS SOHC Naturally Aspirated
2015
Mitsubishi
Outlander
SE Sport Utility 4-Door 2.4L 2360CC 144Cu. In. l4 GAS SOHC Naturally Aspirated
2015
Volkswagen
Eos
Executive Convertible 2-Door 2.0L 1984CC 121Cu. In. l4 GAS DOHC Turbocharged
2015
Volkswagen
Eos
Final Edition Convertible 2-Door 2.0L 1984CC 121Cu. In. l4 GAS DOHC Turbocharged
2015
Volkswagen
Eos
Komfort Convertible 2-Door 2.0L 1984CC 121Cu. In. l4 GAS DOHC Turbocharged
2015
Volkswagen
Eos
Wolfsburg Edition Convertible 2-Door 2.0L 1984CC 121Cu. In. l4 GAS DOHC Turbocharged
2015
Volkswagen
Jetta
Base Sedan 4-Door 2.0L 1984CC 121Cu. In. l4 GAS SOHC Naturally Aspirated
Replace original Hi/Lo Beam bulb
2015
Volkswagen
Jetta
Comfortline Sedan 4-Door 1.8L 1798CC 110Cu. In. l4 GAS DOHC Turbocharged
Replace original Hi/Lo Beam bulb
2015
Volkswagen
Jetta
Comfortline Sedan 4-Door 2.5L 2480CC 151Cu. In. l5 GAS DOHC Naturally Aspirated
Replace original Hi/Lo Beam bulb
2015
Volkswagen
Jetta
Comfortline TDI Sedan 4-Door 2.0L 1968CC 120Cu. In. l4 DIESEL DOHC Turbocharged
Replace original Hi/Lo Beam bulb
2015
Volkswagen
Jetta
GLI Autobahn Sedan 4-Door 2.0L 1984CC 121Cu. In. l4 GAS DOHC Turbocharged
Replace original Hi/Lo Beam bulb
2015
Volkswagen
Jetta
GLI SE Sedan 4-Door 2.0L 1984CC 121Cu. In. l4 GAS DOHC Turbocharged
Replace original Hi/Lo Beam bulb
2015
Volkswagen
Jetta
GLI Sedan 4-Door 2.0L 1984CC 121Cu. In. l4 GAS DOHC Turbocharged
Replace original Hi/Lo Beam bulb
2015
Volkswagen
Jetta
GLI SEL Sedan 4-Door 2.0L 1984CC 121Cu. In. l4 GAS DOHC Turbocharged
Replace original Hi/Lo Beam bulb
2015
Volkswagen
Jetta
Highline Sedan 4-Door 1.8L 1798CC 110Cu. In. l4 GAS DOHC Turbocharged
Replace original Hi/Lo Beam bulb
2015
Volkswagen
Jetta
Highline TDI Sedan 4-Door 2.0L 1968CC 120Cu. In. l4 DIESEL DOHC Turbocharged
Replace original Hi/Lo Beam bulb
2015
Volkswagen
Jetta
Hybrid SEL Premium Sedan 4-Door 1.4L 1395CC 85Cu. In. l4 ELECTRIC/GAS DOHC Turbocharged
Replace original Hi/Lo Beam bulb
2015
Volkswagen
Jetta
S Sedan 4-Door 2.0L 1984CC 121Cu. In. l4 GAS SOHC Naturally Aspirated
Replace original Hi/Lo Beam bulb
2015
Volkswagen
Jetta
SE Sedan 4-Door 1.8L 1798CC 110Cu. In. l4 GAS DOHC Turbocharged
Replace original Hi/Lo Beam bulb
2015
Volkswagen
Jetta
SEL Sedan 4-Door 1.8L 1798CC 110Cu. In. l4 GAS DOHC Turbocharged
Replace original Hi/Lo Beam bulb
2015
Volkswagen
Jetta
Sport Sedan 4-Door 1.8L 1798CC 110Cu. In. l4 GAS DOHC Turbocharged
Replace original Hi/Lo Beam bulb
2015
Volkswagen
Jetta
Sport Sedan 4-Door 2.5L 2480CC 151Cu. In. l5 GAS DOHC Naturally Aspirated
Replace original Hi/Lo Beam bulb
2015
Volkswagen
Jetta
TDI S Sedan 4-Door 2.0L 1968CC 120Cu. In. l4 DIESEL DOHC Turbocharged
Replace original Hi/Lo Beam bulb
2015
Volkswagen
Jetta
TDI SE Sedan 4-Door 2.0L 1968CC 120Cu. In. l4 DIESEL DOHC Turbocharged
Replace original Hi/Lo Beam bulb
2015
Volkswagen
Jetta
TDI Sedan 4-Door 2.0L 1968CC 120Cu. In. l4 DIESEL DOHC Turbocharged
Replace original Hi/Lo Beam bulb
2015
Volkswagen
Jetta
TDI SEL Sedan 4-Door 2.0L 1968CC 120Cu. In. l4 DIESEL DOHC Turbocharged
Replace original Hi/Lo Beam bulb
2015
Volkswagen
Jetta
Trendline Sedan 4-Door 2.0L 1984CC 121Cu. In. l4 GAS SOHC Naturally Aspirated
Replace original Hi/Lo Beam bulb
2015
Volkswagen
Jetta
Trendline Sedan 4-Door 2.5L 2480CC 151Cu. In. l5 GAS DOHC Naturally Aspirated
Replace original Hi/Lo Beam bulb
2015
Volkswagen
Jetta
Trendline TDI Sedan 4-Door 2.0L 1968CC 120Cu. In. l4 DIESEL DOHC Turbocharged
Replace original Hi/Lo Beam bulb
2015
Volkswagen
Jetta
Trendline+ Sedan 4-Door -Cu. In. --
Replace original Hi/Lo Beam bulb
2015
Volkswagen
Tiguan
Base Sport Utility 4-Door 1.4L 1390CC 85Cu. In. l4 GAS DOHC Turbocharged
2015
Volkswagen
Tiguan
Base Sport Utility 4-Door 2.0L 1984CC 121Cu. In. l4 GAS DOHC Turbocharged
2015
Volkswagen
Tiguan
Comfortline Sport Utility 4-Door 2.0L 1984CC 121Cu. In. l4 GAS DOHC Turbocharged
2015
Volkswagen
Tiguan
Highline Sport Utility 4-Door 2.0L 1984CC 121Cu. In. l4 GAS DOHC Turbocharged
2015
Volkswagen
Tiguan
R-Line Sport Utility 4-Door 2.0L 1984CC 121Cu. In. l4 GAS DOHC Turbocharged
2015
Volkswagen
Tiguan
S Sport Utility 4-Door 2.0L 1984CC 121Cu. In. l4 GAS DOHC Turbocharged
2015
Volkswagen
Tiguan
SE Sport Utility 4-Door 2.0L 1984CC 121Cu. In. l4 GAS DOHC Turbocharged
2015
Volkswagen
Tiguan
SEL Sport Utility 4-Door 2.0L 1984CC 121Cu. In. l4 GAS DOHC Turbocharged
2015
Volkswagen
Tiguan
Sport & Style Sport Utility 4-Door 1.4L 1390CC 85Cu. In. l4 GAS DOHC Turbocharged
2015
Volkswagen
Tiguan
Sport & Style Sport Utility 4-Door 2.0L 1984CC 121Cu. In. l4 GAS DOHC Turbocharged
2015
Volkswagen
Tiguan
Track & Fun Sport Utility 4-Door 2.0L 1984CC 121Cu. In. l4 GAS DOHC Turbocharged
2015
Volkswagen
Tiguan
Trendline Sport Utility 4-Door 2.0L 1984CC 121Cu. In. l4 GAS DOHC Turbocharged
2014
BMW
228i
Base Coupe 2-Door 2.0L 1997CC 122Cu. In. l4 GAS DOHC Turbocharged
2014
BMW
320i
Base Sedan 4-Door 2.0L 1997CC 122Cu. In. l4 GAS DOHC Turbocharged
2014
BMW
320i
Luxury Sedan 4-Door 2.0L 1997CC 122Cu. In. l4 GAS DOHC Turbocharged
2014
BMW
320i
M Sport Sedan 4-Door 2.0L 1997CC 122Cu. In. l4 GAS DOHC Turbocharged
2014
BMW
320i
Modern Sedan 4-Door 2.0L 1997CC 122Cu. In. l4 GAS DOHC Turbocharged
2014
BMW
320i
Sport Sedan 4-Door 2.0L 1997CC 122Cu. In. l4 GAS DOHC Turbocharged
2014
BMW
328d
Base Sedan 4-Door 2.0L 1995CC 122Cu. In. l4 DIESEL DOHC Turbocharged
2014
BMW
328i
Base Sedan 4-Door 2.0L 1997CC 122Cu. In. l4 GAS DOHC Turbocharged
2014
BMW
328i
Luxury Sedan 4-Door 2.0L 1997CC 122Cu. In. l4 GAS DOHC Turbocharged
2014
BMW
328i
M Sport Sedan 4-Door 2.0L 1997CC 122Cu. In. l4 GAS DOHC Turbocharged
2014
BMW
328i
Modern Sedan 4-Door 2.0L 1997CC 122Cu. In. l4 GAS DOHC Turbocharged
2014
BMW
328i
Sport Sedan 4-Door 2.0L 1997CC 122Cu. In. l4 GAS DOHC Turbocharged
2014
BMW
335i
Base Sedan 4-Door 3.0L 2979CC l6 GAS DOHC Turbocharged
2014
BMW
335i
Luxury Sedan 4-Door 3.0L 2979CC 182Cu. In. l6 GAS DOHC Turbocharged
2014
BMW
335i
M Sport Sedan 4-Door 3.0L 2979CC 182Cu. In. l6 GAS DOHC Turbocharged
2014
BMW
335i
Modern Sedan 4-Door 3.0L 2979CC 182Cu. In. l6 GAS DOHC Turbocharged
2014
BMW
335i
Sport Sedan 4-Door 3.0L 2979CC 182Cu. In. l6 GAS DOHC Turbocharged
2014
BMW
335i GT xDrive
Base Hatchback 4-Door 3.0L 2979CC l6 GAS DOHC Turbocharged
2014
BMW
335i xDrive
Base Sedan 4-Door 3.0L 2979CC l6 GAS DOHC Turbocharged
2014
BMW
X1
Business Sport Utility 4-Door 2.0L 1997CC 122Cu. In. l4 GAS DOHC Turbocharged
2014
BMW
X1
sDrive20i Sport Sport Utility 4-Door 2.0L 1997CC 122Cu. In. l4 GAS DOHC Turbocharged
2014
BMW
X1
sDrive20i X Line Sport Utility 4-Door 2.0L 1997CC 122Cu. In. l4 GAS DOHC Turbocharged
2014
BMW
X1
sDrive28i Sport Utility 4-Door 2.0L 1997CC 122Cu. In. l4 GAS DOHC Turbocharged
2014
BMW
X1
xDrive28i Sport Line Sport Utility 4-Door 2.0L 1997CC 122Cu. In. l4 GAS DOHC Turbocharged
2014
BMW
X1
xDrive28i Sport Utility 4-Door 2.0L 1997CC 122Cu. In. l4 GAS DOHC Turbocharged
2014
BMW
X1
xDrive28i X Line Sport Utility 4-Door 2.0L 1997CC 122Cu. In. l4 GAS DOHC Turbocharged
2014
BMW
X1
xDrive35i Sport Utility 4-Door 3.0L 2979CC l6 GAS DOHC Turbocharged
2014
BMW
X3
xDrive28i M Sport Sport Utility 4-Door 2.0L 1997CC 122Cu. In. l4 GAS DOHC Turbocharged
2014
BMW
X3
xDrive28i Sport Utility 4-Door 2.0L 1997CC 122Cu. In. l4 GAS DOHC Turbocharged
2014
BMW
X3
xDrive28i Sport Utility 4-Door 3.0L 2996CC 183Cu. In. l6 GAS DOHC Naturally Aspirated
2014
BMW
X3
xDrive28i Top Line Sport Utility 4-Door 2.0L 1997CC 122Cu. In. l4 GAS DOHC Turbocharged
2014
BMW
X3
xDrive35i M Sport Sport Utility 4-Door 3.0L 2979CC 182Cu. In. l6 GAS DOHC Turbocharged
2014
BMW
X3
xDrive35i Sport Utility 4-Door 3.0L 2979CC l6 GAS DOHC Turbocharged
2014
BMW
X3
xDrive35i Top Line Sport Utility 4-Door 3.0L 2979CC 182Cu. In. l6 GAS DOHC Turbocharged
2014
Chevrolet
Caprice
PPV Sedan 4-Door 3.6L 3564CC 217Cu. In. V6 FLEX DOHC Naturally Aspirated
2014
Chevrolet
Caprice
PPV Sedan 4-Door 6.0L 5967CC 364Cu. In. V8 FLEX OHV Naturally Aspirated
2014
Chevrolet
Malibu
Eco Sedan 4-Door 2.4L 2384CC 145Cu. In. l4 ELECTRIC/GAS DOHC Naturally Aspirated
2014
Chevrolet
Malibu
LS Sedan 4-Door 2.5L 2457CC 153Cu. In. l4 GAS DOHC Naturally Aspirated
2014
Chevrolet
Malibu
LT Sedan 4-Door 2.0L 1998CC 122Cu. In. l4 GAS DOHC Turbocharged
2014
Chevrolet
Malibu
LT Sedan 4-Door 2.5L 2457CC 153Cu. In. l4 GAS DOHC Naturally Aspirated
2014
Chevrolet
Malibu
LTZ Sedan 4-Door 2.0L 1998CC 122Cu. In. l4 GAS DOHC Turbocharged
2014
Chevrolet
Malibu
LTZ Sedan 4-Door 2.5L 2457CC 153Cu. In. l4 GAS DOHC Naturally Aspirated
2014
Ford
Fusion
Energi SE Luxury Sedan 4-Door 2.0L 1999CC 122Cu. In. l4 ELECTRIC/GAS DOHC Naturally Aspirated
High Beam
2014
Ford
Fusion
Energi Titanium Sedan 4-Door 2.0L 1999CC 122Cu. In. l4 ELECTRIC/GAS DOHC Naturally Aspirated
High Beam
2014
Ford
Fusion
S Hybrid Sedan 4-Door 2.0L 1999CC 122Cu. In. l4 ELECTRIC/GAS DOHC Naturally Aspirated
High Beam
2014
Ford
Fusion
S Sedan 4-Door 2.5L 2488CC 152Cu. In. l4 GAS DOHC Naturally Aspirated
High Beam
2014
Ford
Fusion
SE Hybrid Sedan 4-Door 2.0L 1999CC 122Cu. In. l4 ELECTRIC/GAS DOHC Naturally Aspirated
High Beam
2014
Ford
Fusion
SE Sedan 4-Door 1.5L 1499CC 91Cu. In. l4 GAS DOHC Turbocharged
High Beam
2014
Ford
Fusion
SE Sedan 4-Door 1.6L 1596CC 97Cu. In. l4 GAS DOHC Turbocharged
High Beam
2014
Ford
Fusion
SE Sedan 4-Door 2.0L 1999CC 122Cu. In. l4 GAS DOHC Turbocharged
High Beam
2014
Ford
Fusion
SE Sedan 4-Door 2.5L 2488CC 152Cu. In. l4 GAS DOHC Naturally Aspirated
High Beam
2014
Ford
Fusion
Titanium Hybrid Sedan 4-Door 2.0L 1999CC 122Cu. In. l4 ELECTRIC/GAS DOHC Naturally Aspirated
High Beam
2014
Ford
Fusion
Titanium Sedan 4-Door 2.0L 1999CC 122Cu. In. l4 GAS DOHC Turbocharged
High Beam
2014
Hyundai
Elantra
GL Sedan 4-Door 1.8L 1797CC l4 GAS DOHC Naturally Aspirated
High Beam
2014
Hyundai
Elantra
GLS Sedan 4-Door 1.8L 1797CC l4 GAS DOHC Naturally Aspirated
High Beam
2014
Hyundai
Elantra
L Sedan 4-Door 1.8L 1797CC l4 GAS DOHC Naturally Aspirated
High Beam
2014
Hyundai
Elantra
Limited Sedan 4-Door 1.8L 1797CC l4 GAS DOHC Naturally Aspirated
High Beam
2014
Hyundai
Elantra
Limited Sedan 4-Door 2.0L 1999CC l4 GAS DOHC Naturally Aspirated
High Beam
2014
Hyundai
Elantra
SE Sedan 4-Door 1.8L 1797CC l4 GAS DOHC Naturally Aspirated
High Beam
2014
Hyundai
Elantra
Sport Sedan 4-Door 2.0L 1999CC l4 GAS DOHC Naturally Aspirated
High Beam
2014
Hyundai
Genesis
3.8 Sedan 4-Door 3.8L 3778CC V6 GAS DOHC Naturally Aspirated
2014
Hyundai
Genesis
5.0 R-Spec Sedan 4-Door 5.0L 5038CC V8 GAS DOHC Naturally Aspirated
2014
Hyundai
Santa Fe
GLS Sport Utility 4-Door 3.3L 3342CC V6 GAS DOHC Naturally Aspirated
Replace original High Beam bulb
2014
Hyundai
Santa Fe
Limited Sport Utility 4-Door 3.3L 3342CC V6 GAS DOHC Naturally Aspirated
Replace original High Beam bulb
2014
Mazda
MX-5 Miata
Club Convertible 2-Door 2.0L 2000CC 122Cu. In. l4 GAS DOHC Naturally Aspirated
Low Beam
2014
Mazda
MX-5 Miata
Grand Touring Convertible 2-Door 2.0L 2000CC 122Cu. In. l4 GAS DOHC Naturally Aspirated
Low Beam
2014
Mazda
MX-5 Miata
GS Convertible 2-Door 2.0L 2000CC 122Cu. In. l4 GAS DOHC Naturally Aspirated
Low Beam
2014
Mazda
MX-5 Miata
GT Convertible 2-Door 2.0L 2000CC 122Cu. In. l4 GAS DOHC Naturally Aspirated
Low Beam
2014
Mazda
MX-5 Miata
GX Convertible 2-Door 2.0L 2000CC 122Cu. In. l4 GAS DOHC Naturally Aspirated
Low Beam
2014
Mazda
MX-5 Miata
Sport Convertible 2-Door 2.0L 2000CC 122Cu. In. l4 GAS DOHC Naturally Aspirated
Low Beam
2014
Mercedes-Benz
C300
4Matic Luxury Sedan 4-Door 3.5L 3498CC V6 GAS DOHC Naturally Aspirated
2014
Mercedes-Benz
C300
4Matic Sedan 4-Door 3.5L 3498CC V6 FLEX DOHC Naturally Aspirated
2014
Mercedes-Benz
C300
4Matic Sedan 4-Door 3.5L 3498CC V6 GAS DOHC Naturally Aspirated
2014
Mercedes-Benz
C300
4Matic Sport Sedan 4-Door 3.5L 3498CC V6 GAS DOHC Naturally Aspirated
2014
Mercedes-Benz
C350
4Matic Coupe 2-Door 3.5L 3498CC V6 GAS DOHC Naturally Aspirated
2014
Mercedes-Benz
C350
Base Coupe 2-Door 3.5L 3498CC V6 FLEX DOHC Naturally Aspirated
2014
Mercedes-Benz
C350
Base Coupe 2-Door 3.5L 3498CC V6 GAS DOHC Naturally Aspirated
2014
Mercedes-Benz
C350
Sport Sedan 4-Door 3.5L 3498CC V6 FLEX DOHC Naturally Aspirated
2014
Mercedes-Benz
C350
Sport Sedan 4-Door 3.5L 3498CC V6 GAS DOHC Naturally Aspirated
2014
Mitsubishi
Outlander
ES Sport Utility 4-Door 2.4L 2360CC 144Cu. In. l4 GAS SOHC Naturally Aspirated
2014
Mitsubishi
Outlander
GT Sport Utility 4-Door 3.0L 2998CC 182Cu. In. V6 GAS SOHC Naturally Aspirated
2014
Mitsubishi
Outlander
Limited Sport Utility 4-Door 2.4L 2360CC 144Cu. In. l4 GAS SOHC Naturally Aspirated
2014
Mitsubishi
Outlander
SE Sport Utility 4-Door 2.4L 2360CC 144Cu. In. l4 GAS SOHC Naturally Aspirated
2014
Mitsubishi
Outlander
SE Sport Utility 4-Door 3.0L 2998CC 182Cu. In. V6 GAS SOHC Naturally Aspirated
2014
Subaru
Legacy
2.5i Convenience Sedan 4-Door 2.5L 2498CC 152Cu. In. H4 GAS DOHC Naturally Aspirated
2014
Subaru
Legacy
2.5i Limited Sedan 4-Door 2.5L 2498CC 152Cu. In. H4 GAS DOHC Naturally Aspirated
2014
Subaru
Legacy
2.5i Premium Sedan 4-Door 2.5L 2498CC 152Cu. In. H4 GAS DOHC Naturally Aspirated
2014
Subaru
Legacy
2.5i Sedan 4-Door 2.5L 2498CC 152Cu. In. H4 GAS DOHC Naturally Aspirated
2014
Subaru
Legacy
2.5i Sport Sedan 4-Door 2.5L 2498CC 152Cu. In. H4 GAS DOHC Naturally Aspirated
2014
Subaru
Legacy
3.6R Limited Sedan 4-Door 3.6L 3630CC H6 GAS DOHC Naturally Aspirated
2014
Subaru
Legacy
Base Sedan 4-Door 2.5L 2498CC 152Cu. In. H4 GAS DOHC Naturally Aspirated
2014
Subaru
Legacy
R Sedan 4-Door 3.6L 3630CC 222Cu. In. H6 GAS DOHC Naturally Aspirated
2014
Subaru
Legacy
Sport Sedan 4-Door 2.5L 2498CC 152Cu. In. H4 GAS DOHC Naturally Aspirated
2014
Subaru
Outback
2.5i Convenience Wagon 4-Door 2.5L 2498CC 152Cu. In. H4 GAS DOHC Naturally Aspirated
2014
Subaru
Outback
2.5i Limited Wagon 4-Door 2.5L 2498CC 152Cu. In. H4 GAS DOHC Naturally Aspirated
2014
Subaru
Outback
2.5i Premium Wagon 4-Door 2.5L 2498CC 152Cu. In. H4 GAS DOHC Naturally Aspirated
2014
Subaru
Outback
2.5i Touring Wagon 4-Door 2.5L 2498CC 152Cu. In. H4 GAS DOHC Naturally Aspirated
2014
Subaru
Outback
2.5i Wagon 4-Door 2.5L 2498CC 152Cu. In. H4 GAS DOHC Naturally Aspirated
2014
Subaru
Outback
3.6R Limited Wagon 4-Door 3.6L 3630CC H6 GAS DOHC Naturally Aspirated
2014
Subaru
Outback
3.6R Wagon 4-Door 3.6L 3630CC H6 GAS DOHC Naturally Aspirated
2014
Subaru
Outback
Limited Wagon 4-Door 2.5L 2498CC 152Cu. In. H4 GAS SOHC Naturally Aspirated
2014
Subaru
Tribeca
Base Sport Utility 4-Door 3.6L 3630CC H6 GAS DOHC Naturally Aspirated
2014
Subaru
Tribeca
Limited Sport Utility 4-Door 3.6L 3630CC H6 GAS DOHC Naturally Aspirated
2014
Subaru
Tribeca
Premier Sport Utility 4-Door 3.6L 3630CC H6 GAS DOHC Naturally Aspirated
2014
Volkswagen
Eos
Comfortline Convertible 2-Door 2.0L 1984CC 121Cu. In. l4 GAS DOHC Turbocharged
2014
Volkswagen
Eos
Executive Convertible 2-Door 2.0L 1984CC 121Cu. In. l4 GAS DOHC Turbocharged
2014
Volkswagen
Eos
Highline Convertible 2-Door 2.0L 1984CC 121Cu. In. l4 GAS DOHC Turbocharged
2014
Volkswagen
Eos
Komfort Convertible 2-Door 2.0L 1984CC 121Cu. In. l4 GAS DOHC Turbocharged
2014
Volkswagen
Eos
Sport Convertible 2-Door 2.0L 1984CC 121Cu. In. l4 GAS DOHC Turbocharged
2014
Volkswagen
Jetta
Active Sedan 4-Door 2.5L 2480CC 151Cu. In. l5 GAS DOHC Naturally Aspirated
Replace original Low Beam bulb
2014
Volkswagen
Jetta
Base Sedan 4-Door 2.0L 1984CC 121Cu. In. l4 GAS SOHC Naturally Aspirated
Replace original Low Beam bulb
2014
Volkswagen
Jetta
Comfort Sedan 4-Door 1.8L 1798CC 110Cu. In. l4 GAS DOHC Turbocharged
Replace original Low Beam bulb
2014
Volkswagen
Jetta
Comfort Sedan 4-Door 2.5L 2480CC 151Cu. In. l5 GAS DOHC Naturally Aspirated
Replace original Low Beam bulb
2014
Volkswagen
Jetta
Comfort TDI Sedan 4-Door 2.0L 1968CC 120Cu. In. l4 DIESEL DOHC Turbocharged
Replace original Low Beam bulb
2014
Volkswagen
Jetta
Comfort TDI Wagon 4-Door 2.0L 1968CC 120Cu. In. l4 DIESEL DOHC Turbocharged
Replace original Low Beam bulb
2014
Volkswagen
Jetta
Comfort Wagon 4-Door 1.8L 1798CC 110Cu. In. l4 GAS DOHC Turbocharged
Replace original Low Beam bulb
2014
Volkswagen
Jetta
Comfort Wagon 4-Door 2.5L 2480CC 151Cu. In. l5 GAS DOHC Naturally Aspirated
Replace original Low Beam bulb
2014
Volkswagen
Jetta
GLI Sedan 4-Door 2.0L 1984CC 121Cu. In. l4 GAS DOHC Turbocharged
Replace original Low Beam bulb
2014
Volkswagen
Jetta
Highline Sedan 4-Door 1.8L 1798CC 110Cu. In. l4 GAS DOHC Turbocharged
Replace original Low Beam bulb
2014
Volkswagen
Jetta
Highline Sedan 4-Door 2.5L 2480CC 151Cu. In. l5 GAS DOHC Naturally Aspirated
Replace original Low Beam bulb
2014
Volkswagen
Jetta
Highline TDI Sedan 4-Door 2.0L 1968CC 120Cu. In. l4 DIESEL DOHC Turbocharged
Replace original Low Beam bulb
2014
Volkswagen
Jetta
Hybrid Comfortline Sedan 4-Door 1.4L 1395CC 85Cu. In. l4 ELECTRIC/GAS DOHC Turbocharged
Replace original Low Beam bulb
2014
Volkswagen
Jetta
Hybrid Highline Sedan 4-Door 1.4L 1395CC 85Cu. In. l4 ELECTRIC/GAS DOHC Turbocharged
Replace original Low Beam bulb
2014
Volkswagen
Jetta
Hybrid SE Sedan 4-Door 1.4L 1395CC 85Cu. In. l4 ELECTRIC/GAS DOHC Turbocharged
Replace original Low Beam bulb
2014
Volkswagen
Jetta
Hybrid Sedan 4-Door 1.4L 1395CC 85Cu. In. l4 ELECTRIC/GAS DOHC Turbocharged
Replace original Low Beam bulb
2014
Volkswagen
Jetta
Hybrid SEL Premium Sedan 4-Door 1.4L 1395CC 85Cu. In. l4 ELECTRIC/GAS DOHC Turbocharged
Replace original Low Beam bulb
2014
Volkswagen
Jetta
Hybrid SEL Sedan 4-Door 1.4L 1395CC 85Cu. In. l4 ELECTRIC/GAS DOHC Turbocharged
Replace original Low Beam bulb
2014
Volkswagen
Jetta
Hybrid Trendline Sedan 4-Door 1.4L 1395CC 85Cu. In. l4 ELECTRIC/GAS DOHC Turbocharged
Replace original Low Beam bulb
2014
Volkswagen
Jetta
S Sedan 4-Door 2.0L 1984CC 121Cu. In. l4 GAS SOHC Naturally Aspirated
Replace original Low Beam bulb
2014
Volkswagen
Jetta
S Sedan 4-Door 2.5L 2480CC 151Cu. In. l5 GAS DOHC Naturally Aspirated
Replace original Low Beam bulb
2014
Volkswagen
Jetta
S Wagon 4-Door 2.0L 1984CC 121Cu. In. l4 GAS SOHC Naturally Aspirated
Replace original Low Beam bulb
2014
Volkswagen
Jetta
S Wagon 4-Door 2.5L 2480CC 151Cu. In. l5 GAS DOHC Naturally Aspirated
Replace original Low Beam bulb
2014
Volkswagen
Jetta
SE Sedan 4-Door 1.8L 1798CC 110Cu. In. l4 GAS DOHC Turbocharged
Replace original Low Beam bulb
2014
Volkswagen
Jetta
SE Sedan 4-Door 2.5L 2480CC 151Cu. In. l5 GAS DOHC Naturally Aspirated
Replace original Low Beam bulb
2014
Volkswagen
Jetta
SE Wagon 4-Door 1.8L 1798CC 110Cu. In. l4 GAS DOHC Turbocharged
Replace original Low Beam bulb
2014
Volkswagen
Jetta
SE Wagon 4-Door 2.5L 2480CC 151Cu. In. l5 GAS DOHC Naturally Aspirated
Replace original Low Beam bulb
2014
Volkswagen
Jetta
SEL Sedan 4-Door 1.8L 1798CC 110Cu. In. l4 GAS DOHC Turbocharged
Replace original Low Beam bulb
2014
Volkswagen
Jetta
Sport Sedan 4-Door 2.5L 2480CC 151Cu. In. l5 GAS DOHC Naturally Aspirated
Replace original Low Beam bulb
2014
Volkswagen
Jetta
Style Sedan 4-Door 2.5L 2480CC 151Cu. In. l5 GAS DOHC Naturally Aspirated
Replace original Low Beam bulb
2014
Volkswagen
Jetta
TDI Premium Sedan 4-Door 2.0L 1968CC 120Cu. In. l4 DIESEL DOHC Turbocharged
Replace original Low Beam bulb
2014
Volkswagen
Jetta
TDI Sedan 4-Door 2.0L 1968CC 120Cu. In. l4 DIESEL DOHC Turbocharged
Replace original Low Beam bulb
2014
Volkswagen
Jetta
TDI Sedan 4-Door 2.0L 1984CC 121Cu. In. l4 DIESEL DOHC Turbocharged
Replace original Low Beam bulb
2014
Volkswagen
Jetta
TDI Wagon 4-Door 2.0L 1968CC 120Cu. In. l4 DIESEL DOHC Turbocharged
Replace original Low Beam bulb
2014
Volkswagen
Jetta
Trendline Sedan 4-Door 2.0L 1984CC 121Cu. In. l4 GAS SOHC Naturally Aspirated
Replace original Low Beam bulb
2014
Volkswagen
Jetta
Trendline Sedan 4-Door 2.5L 2480CC 151Cu. In. l5 GAS DOHC Naturally Aspirated
Replace original Low Beam bulb
2014
Volkswagen
Jetta
Trendline Wagon 4-Door 2.0L 1984CC 121Cu. In. l4 GAS SOHC Naturally Aspirated
Replace original Low Beam bulb
2014
Volkswagen
Jetta
Trendline Wagon 4-Door 2.5L 2480CC 151Cu. In. l5 GAS DOHC Naturally Aspirated
Replace original Low Beam bulb
2014
Volkswagen
Jetta
Trendline+ Sedan 4-Door -Cu. In. --
Replace original Low Beam bulb
2014
Volkswagen
Tiguan
Base Sport Utility 4-Door 1.4L 1390CC 85Cu. In. l4 GAS DOHC Turbocharged
2014
Volkswagen
Tiguan
Comfortline Sport Utility 4-Door 2.0L 1984CC 121Cu. In. l4 GAS DOHC Turbocharged
2014
Volkswagen
Tiguan
Highline Sport Utility 4-Door 2.0L 1984CC 121Cu. In. l4 GAS DOHC Turbocharged
2014
Volkswagen
Tiguan
R-Line Sport Utility 4-Door 2.0L 1984CC 121Cu. In. l4 GAS DOHC Turbocharged
2014
Volkswagen
Tiguan
S Sport Utility 4-Door 2.0L 1984CC 121Cu. In. l4 GAS DOHC Turbocharged
2014
Volkswagen
Tiguan
SE Sport Utility 4-Door 2.0L 1984CC 121Cu. In. l4 GAS DOHC Turbocharged
2014
Volkswagen
Tiguan
SEL Sport Utility 4-Door 2.0L 1984CC 121Cu. In. l4 GAS DOHC Turbocharged
2014
Volkswagen
Tiguan
Sport & Style Sport Utility 4-Door 1.4L 1390CC 85Cu. In. l4 GAS DOHC Turbocharged
2014
Volkswagen
Tiguan
Sport & Style Sport Utility 4-Door 2.0L 1984CC 121Cu. In. l4 GAS DOHC Turbocharged
2014
Volkswagen
Tiguan
Track & Fun Sport Utility 4-Door 2.0L 1984CC 121Cu. In. l4 GAS DOHC Turbocharged
2014
Volkswagen
Tiguan
Trendline Sport Utility 4-Door 2.0L 1984CC 121Cu. In. l4 GAS DOHC Turbocharged
2013
BMW
135i
Base Convertible 2-Door 3.0L 2979CC l6 GAS DOHC Turbocharged
2013
BMW
135i
Base Coupe 2-Door 3.0L 2979CC l6 GAS DOHC Turbocharged
2013
BMW
135i
M Sport Coupe 2-Door 3.0L 2979CC 182Cu. In. l6 GAS DOHC Turbocharged
2013
BMW
320i
Base Sedan 4-Door 2.0L 1997CC 122Cu. In. l4 GAS DOHC Turbocharged
2013
BMW
320i
Luxury Sedan 4-Door 2.0L 1997CC 122Cu. In. l4 GAS DOHC Turbocharged
2013
BMW
320i
M Sport Sedan 4-Door 2.0L 1997CC 122Cu. In. l4 GAS DOHC Turbocharged
2013
BMW
320i
Modern Sedan 4-Door 2.0L 1997CC 122Cu. In. l4 GAS DOHC Turbocharged
2013
BMW
320i
Sport Sedan 4-Door 2.0L 1997CC 122Cu. In. l4 GAS DOHC Turbocharged
2013
BMW
328i
Base Convertible 2-Door 2.0L 1997CC 122Cu. In. l4 GAS DOHC Turbocharged
2013
BMW
328i
Base Convertible 2-Door 3.0L 2996CC l6 GAS DOHC Naturally Aspirated
2013
BMW
328i
Base Coupe 2-Door 2.0L 1997CC 122Cu. In. l4 GAS DOHC Turbocharged
2013
BMW
328i
Base Coupe 2-Door 3.0L 2996CC l6 GAS DOHC Naturally Aspirated
2013
BMW
328i
Base Sedan 4-Door 2.0L 1997CC 122Cu. In. l4 GAS DOHC Turbocharged
2013
BMW
328i
Base Sedan 4-Door 3.0L 2996CC l6 GAS DOHC Naturally Aspirated
2013
BMW
328i
Luxury Sedan 4-Door 2.0L 1997CC 122Cu. In. l4 GAS DOHC Turbocharged
2013
BMW
328i
Luxury Sedan 4-Door 3.0L 2979CC 182Cu. In. l6 GAS DOHC Turbocharged
2013
BMW
328i
M Sport Sedan 4-Door 2.0L 1997CC 122Cu. In. l4 GAS DOHC Turbocharged
2013
BMW
328i
Modern Sedan 4-Door 2.0L 1997CC 122Cu. In. l4 GAS DOHC Turbocharged
2013
BMW
328i
Modern Sedan 4-Door 3.0L 2979CC 182Cu. In. l6 GAS DOHC Turbocharged
2013
BMW
328i
Sport Sedan 4-Door 2.0L 1997CC 122Cu. In. l4 GAS DOHC Turbocharged
2013
BMW
328i
Sport Sedan 4-Door 3.0L 2979CC 182Cu. In. l6 GAS DOHC Turbocharged
2013
BMW
335i
Base Convertible 2-Door 3.0L 2979CC l6 GAS DOHC Turbocharged
2013
BMW
335i
Base Coupe 2-Door 3.0L 2979CC l6 GAS DOHC Turbocharged
2013
BMW
335i
Base Sedan 4-Door 3.0L 2979CC l6 GAS DOHC Turbocharged
2013
BMW
335i
Exclusive Convertible 2-Door 3.0L 2979CC 182Cu. In. l6 GAS DOHC Turbocharged
2013
BMW
335i
Exclusive Coupe 2-Door 3.0L 2979CC 182Cu. In. l6 GAS DOHC Turbocharged
2013
BMW
335i
Luxury Sedan 4-Door 3.0L 2979CC 182Cu. In. l6 GAS DOHC Turbocharged
2013
BMW
335i
M Sport Sedan 4-Door 3.0L 2979CC 182Cu. In. l6 GAS DOHC Turbocharged
2013
BMW
335i
Modern Sedan 4-Door 3.0L 2979CC 182Cu. In. l6 GAS DOHC Turbocharged
2013
BMW
335i
Sport Sedan 4-Door 3.0L 2979CC 182Cu. In. l6 GAS DOHC Turbocharged
2013
BMW
335i xDrive
Base Coupe 2-Door 3.0L 2979CC l6 GAS DOHC Turbocharged
2013
BMW
335i xDrive
Base Sedan 4-Door 3.0L 2979CC l6 GAS DOHC Turbocharged
2013
BMW
X1
sDrive20i Sport Utility 4-Door 2.0L 1997CC 122Cu. In. l4 GAS DOHC Turbocharged
2013
BMW
X1
sDrive28i Sport Utility 4-Door 2.0L 1997CC 122Cu. In. l4 GAS DOHC Turbocharged
2013
BMW
X1
xDrive28i Sport Utility 4-Door 2.0L 1997CC 122Cu. In. l4 GAS DOHC Turbocharged
2013
BMW
X1
xDrive28i Sport Utility 4-Door 3.0L 2996CC 183Cu. In. l6 GAS DOHC Naturally Aspirated
2013
BMW
X1
xDrive35i Sport Utility 4-Door 3.0L 2979CC l6 GAS DOHC Turbocharged
2013
BMW
X3
xDrive28i M Sport Sport Utility 4-Door 3.0L 2996CC 183Cu. In. l6 GAS DOHC Naturally Aspirated
2013
BMW
X3
xDrive28i Sport Utility 4-Door 2.0L 1997CC 122Cu. In. l4 GAS DOHC Turbocharged
2013
BMW
X3
xDrive28i Sport Utility 4-Door 3.0L 2979CC 182Cu. In. l6 GAS DOHC Turbocharged
2013
BMW
X3
xDrive28i Sport Utility 4-Door 3.0L 2996CC 183Cu. In. l6 GAS DOHC Naturally Aspirated
2013
BMW
X3
xDrive35i M Sport Sport Utility 4-Door 3.0L 2979CC 182Cu. In. l6 GAS DOHC Turbocharged
2013
BMW
X3
xDrive35i Sport Utility 4-Door 3.0L 2979CC l6 GAS DOHC Turbocharged
2013
BMW
X5
M Sport Utility 4-Door 4.4L 4395CC V8 GAS DOHC Turbocharged
2013
BMW
X5
xDrive30i Sport Utility 4-Door 3.0L 2979CC 182Cu. In. l6 GAS DOHC Turbocharged
2013
BMW
X5
xDrive30i Sport Utility 4-Door 4.4L 4395CC 268Cu. In. V8 GAS DOHC Turbocharged
2013
BMW
X5
xDrive35d Sport Utility 4-Door 3.0L 2993CC l6 DIESEL DOHC Turbocharged
2013
BMW
X5
xDrive35i Sport Utility 4-Door 3.0L 2979CC l6 GAS DOHC Turbocharged
2013
BMW
X5
xDrive35i Sport Utility 4-Door 4.4L 4395CC 268Cu. In. V8 GAS DOHC Turbocharged
2013
BMW
X5
xDrive50i Sport Utility 4-Door 4.4L 4395CC V8 GAS DOHC Turbocharged
2013
Chevrolet
Caprice
PPV Sedan 4-Door 3.6L 3564CC 217Cu. In. V6 FLEX DOHC Naturally Aspirated
2013
Chevrolet
Caprice
PPV Sedan 4-Door 6.0L 5967CC 364Cu. In. V8 FLEX OHV Naturally Aspirated
2013
Chevrolet
Malibu
Eco Sedan 4-Door 2.4L 2384CC 145Cu. In. l4 ELECTRIC/GAS DOHC Naturally Aspirated
2013
Chevrolet
Malibu
LS Sedan 4-Door 2.5L 2457CC 153Cu. In. l4 GAS DOHC Naturally Aspirated
2013
Chevrolet
Malibu
LT Sedan 4-Door 2.0L 1998CC 122Cu. In. l4 GAS DOHC Turbocharged
2013
Chevrolet
Malibu
LT Sedan 4-Door 2.5L 2457CC 153Cu. In. l4 GAS DOHC Naturally Aspirated
2013
Chevrolet
Malibu
LTZ Sedan 4-Door 2.0L 1998CC 122Cu. In. l4 GAS DOHC Turbocharged
2013
Chevrolet
Malibu
LTZ Sedan 4-Door 2.5L 2457CC 153Cu. In. l4 GAS DOHC Naturally Aspirated
2013
Hyundai
Genesis
3.8 Sedan 4-Door 3.8L 3778CC V6 GAS DOHC Naturally Aspirated
2013
Hyundai
Genesis
5.0 R-Spec Sedan 4-Door 5.0L 5038CC V8 GAS DOHC Naturally Aspirated
2013
Hyundai
Santa Fe
GLS Sport Utility 4-Door 3.3L 3342CC V6 GAS DOHC Naturally Aspirated
Replace original High Beam bulb
2013
Hyundai
Santa Fe
Limited Sport Utility 4-Door 3.3L 3342CC V6 GAS DOHC Naturally Aspirated
Replace original High Beam bulb
2013
Mazda
6
GS Sedan 4-Door 2.5L 2488CC 152Cu. In. l4 GAS DOHC Naturally Aspirated
Low Beam
2013
Mazda
6
GT Sedan 4-Door 3.7L 3726CC 227Cu. In. V6 GAS DOHC Naturally Aspirated
Low Beam
2013
Mazda
6
i Sedan 4-Door 2.5L 2488CC 152Cu. In. l4 GAS DOHC Naturally Aspirated
Low Beam
2013
Mazda
6
S Sedan 4-Door 3.7L 3726CC 227Cu. In. V6 GAS DOHC Naturally Aspirated
Low Beam
2013
Mazda
MX-5 Miata
Club Convertible 2-Door 2.0L 2000CC 122Cu. In. l4 GAS DOHC Naturally Aspirated
Low Beam
2013
Mazda
MX-5 Miata
Grand Touring Convertible 2-Door 2.0L 2000CC 122Cu. In. l4 GAS DOHC Naturally Aspirated
Low Beam
2013
Mazda
MX-5 Miata
GS Convertible 2-Door 2.0L 2000CC 122Cu. In. l4 GAS DOHC Naturally Aspirated
Low Beam
2013
Mazda
MX-5 Miata
GT Convertible 2-Door 2.0L 2000CC 122Cu. In. l4 GAS DOHC Naturally Aspirated
Low Beam
2013
Mazda
MX-5 Miata
GX Convertible 2-Door 2.0L 2000CC 122Cu. In. l4 GAS DOHC Naturally Aspirated
Low Beam
2013
Mazda
MX-5 Miata
Sport Convertible 2-Door 2.0L 2000CC 122Cu. In. l4 GAS DOHC Naturally Aspirated
Low Beam
2013
Mercedes-Benz
C300
4Matic Luxury Sedan 4-Door 3.5L 3498CC V6 GAS DOHC Naturally Aspirated
2013
Mercedes-Benz
C300
4Matic Sedan 4-Door 3.5L 3498CC V6 FLEX DOHC Naturally Aspirated
2013
Mercedes-Benz
C300
4Matic Sedan 4-Door 3.5L 3498CC V6 GAS DOHC Naturally Aspirated
2013
Mercedes-Benz
C300
4Matic Sport Sedan 4-Door 3.5L 3498CC V6 GAS DOHC Naturally Aspirated
2013
Mercedes-Benz
C350
4Matic Coupe 2-Door 3.5L 3498CC V6 GAS DOHC Naturally Aspirated
2013
Mercedes-Benz
C350
Base Coupe 2-Door 3.5L 3498CC V6 FLEX DOHC Naturally Aspirated
2013
Mercedes-Benz
C350
Base Coupe 2-Door 3.5L 3498CC V6 GAS DOHC Naturally Aspirated
2013
Mercedes-Benz
C350
Sport Sedan 4-Door 3.5L 3498CC V6 FLEX DOHC Naturally Aspirated
2013
Mercedes-Benz
C350
Sport Sedan 4-Door 3.5L 3498CC V6 GAS DOHC Naturally Aspirated
2013
Subaru
Legacy
2.5i Convenience Sedan 4-Door 2.5L 2498CC 152Cu. In. H4 GAS DOHC Naturally Aspirated
2013
Subaru
Legacy
2.5i Limited Sedan 4-Door 2.5L 2498CC 152Cu. In. H4 GAS DOHC Naturally Aspirated
2013
Subaru
Legacy
2.5i Premium Sedan 4-Door 2.5L 2498CC 152Cu. In. H4 GAS DOHC Naturally Aspirated
2013
Subaru
Legacy
2.5i Sedan 4-Door 2.5L 2498CC 152Cu. In. H4 GAS DOHC Naturally Aspirated
2013
Subaru
Legacy
2.5i Touring Sedan 4-Door 2.5L 2498CC 152Cu. In. H4 GAS DOHC Naturally Aspirated
2013
Subaru
Legacy
3.6R Limited Sedan 4-Door 3.6L 3630CC H6 GAS DOHC Naturally Aspirated
2013
Subaru
Legacy
3.6R Sedan 4-Door 3.6L 3630CC H6 GAS DOHC Naturally Aspirated
2013
Subaru
Outback
2.5i Convenience Wagon 4-Door 2.5L 2498CC 152Cu. In. H4 GAS DOHC Naturally Aspirated
2013
Subaru
Outback
2.5i Limited Wagon 4-Door 2.5L 2498CC 152Cu. In. H4 GAS DOHC Naturally Aspirated
2013
Subaru
Outback
2.5i Premium Wagon 4-Door 2.5L 2498CC 152Cu. In. H4 GAS DOHC Naturally Aspirated
2013
Subaru
Outback
2.5i Touring Wagon 4-Door 2.5L 2498CC 152Cu. In. H4 GAS DOHC Naturally Aspirated
2013
Subaru
Outback
2.5i Wagon 4-Door 2.5L 2498CC 152Cu. In. H4 GAS DOHC Naturally Aspirated
2013
Subaru
Outback
3.6R Limited Wagon 4-Door 3.6L 3630CC H6 GAS DOHC Naturally Aspirated
2013
Subaru
Outback
3.6R Wagon 4-Door 3.6L 3630CC H6 GAS DOHC Naturally Aspirated
2013
Subaru
Outback
Base Wagon 4-Door 3.6L 3630CC 222Cu. In. H6 GAS DOHC Naturally Aspirated
2013
Subaru
Tribeca
Base Sport Utility 4-Door 3.6L 3630CC H6 GAS DOHC Naturally Aspirated
2013
Subaru
Tribeca
Limited Sport Utility 4-Door 3.6L 3630CC H6 GAS DOHC Naturally Aspirated
2013
Subaru
Tribeca
Premier Sport Utility 4-Door 3.6L 3630CC H6 GAS DOHC Naturally Aspirated
2013
Volkswagen
Eos
Comfortline Convertible 2-Door 2.0L 1984CC 121Cu. In. l4 GAS DOHC Turbocharged
2013
Volkswagen
Eos
Executive Convertible 2-Door 2.0L 1984CC 121Cu. In. l4 GAS DOHC Turbocharged
2013
Volkswagen
Eos
Highline Convertible 2-Door 2.0L 1984CC 121Cu. In. l4 GAS DOHC Turbocharged
2013
Volkswagen
Eos
Komfort Convertible 2-Door 2.0L 1984CC 121Cu. In. l4 GAS DOHC Turbocharged
2013
Volkswagen
Eos
Lux Convertible 2-Door 2.0L 1984CC 121Cu. In. l4 GAS DOHC Turbocharged
2013
Volkswagen
Eos
Sport Convertible 2-Door 2.0L 1984CC 121Cu. In. l4 GAS DOHC Turbocharged
2013
Volkswagen
Jetta
Active Sedan 4-Door 2.5L 2480CC 151Cu. In. l5 GAS DOHC Naturally Aspirated
Replace original Low Beam bulb
2013
Volkswagen
Jetta
Base Sedan 4-Door 2.0L 1984CC 121Cu. In. l4 GAS SOHC Naturally Aspirated
Replace original Low Beam bulb
2013
Volkswagen
Jetta
Comfortline Sedan 4-Door 2.5L 2480CC 151Cu. In. l5 GAS DOHC Naturally Aspirated
Replace original Low Beam bulb
2013
Volkswagen
Jetta
GLI Sedan 4-Door 2.0L 1984CC 121Cu. In. l4 GAS DOHC Turbocharged
Replace original Low Beam bulb
2013
Volkswagen
Jetta
Highline Sedan 4-Door 2.5L 2480CC 151Cu. In. l5 GAS DOHC Naturally Aspirated
Replace original Low Beam bulb
2013
Volkswagen
Jetta
Hybrid Comfortline Sedan 4-Door 1.4L 1395CC 85Cu. In. l4 ELECTRIC/GAS DOHC Turbocharged
Replace original Low Beam bulb
2013
Volkswagen
Jetta
Hybrid Highline Sedan 4-Door 1.4L 1395CC 85Cu. In. l4 ELECTRIC/GAS DOHC Turbocharged
Replace original Low Beam bulb
2013
Volkswagen
Jetta
Hybrid SE Sedan 4-Door 1.4L 1395CC 85Cu. In. l4 ELECTRIC/GAS DOHC Turbocharged
Replace original Low Beam bulb
2013
Volkswagen
Jetta
Hybrid Sedan 4-Door 1.4L 1395CC 85Cu. In. l4 ELECTRIC/GAS DOHC Turbocharged
Replace original Low Beam bulb
2013
Volkswagen
Jetta
Hybrid SEL Sedan 4-Door 1.4L 1395CC 85Cu. In. l4 ELECTRIC/GAS DOHC Turbocharged
Replace original Low Beam bulb
2013
Volkswagen
Jetta
Hybrid Trendline Sedan 4-Door 1.4L 1395CC 85Cu. In. l4 ELECTRIC/GAS DOHC Turbocharged
Replace original Low Beam bulb
2013
Volkswagen
Jetta
S Sedan 4-Door 2.0L 1984CC 121Cu. In. l4 GAS SOHC Naturally Aspirated
Replace original Low Beam bulb
2013
Volkswagen
Jetta
S Sedan 4-Door 2.5L 2480CC 151Cu. In. l5 GAS DOHC Naturally Aspirated
Replace original Low Beam bulb
2013
Volkswagen
Jetta
S Wagon 4-Door 2.0L 1984CC 121Cu. In. l4 GAS SOHC Naturally Aspirated
Replace original Low Beam bulb
2013
Volkswagen
Jetta
S Wagon 4-Door 2.5L 2480CC 151Cu. In. l5 GAS DOHC Naturally Aspirated
Replace original Low Beam bulb
2013
Volkswagen
Jetta
SE Sedan 4-Door 2.5L 2480CC 151Cu. In. l5 GAS DOHC Naturally Aspirated
Replace original Low Beam bulb
2013
Volkswagen
Jetta
SE Wagon 4-Door 2.5L 2480CC 151Cu. In. l5 GAS DOHC Naturally Aspirated
Replace original Low Beam bulb
2013
Volkswagen
Jetta
SEL Sedan 4-Door 2.5L 2480CC 151Cu. In. l5 GAS DOHC Naturally Aspirated
Replace original Low Beam bulb
2013
Volkswagen
Jetta
Sport Sedan 4-Door 2.5L 2480CC 151Cu. In. l5 GAS DOHC Naturally Aspirated
Replace original Low Beam bulb
2013
Volkswagen
Jetta
Sportline Sedan 4-Door 2.5L 2480CC 151Cu. In. l5 GAS DOHC Naturally Aspirated
Replace original Low Beam bulb
2013
Volkswagen
Jetta
Style Sedan 4-Door 2.5L 2480CC 151Cu. In. l5 GAS DOHC Naturally Aspirated
Replace original Low Beam bulb
2013
Volkswagen
Jetta
TDI Premium Sedan 4-Door 2.0L 1968CC 120Cu. In. l4 DIESEL DOHC Turbocharged
Replace original Low Beam bulb
2013
Volkswagen
Jetta
TDI Sedan 4-Door 2.0L 1968CC 120Cu. In. l4 DIESEL DOHC Turbocharged
Replace original Low Beam bulb
2013
Volkswagen
Jetta
TDI Sedan 4-Door 2.0L 1984CC 121Cu. In. l4 DIESEL DOHC Turbocharged
Replace original Low Beam bulb
2013
Volkswagen
Jetta
TDI Wagon 4-Door 2.0L 1968CC 120Cu. In. l4 DIESEL DOHC Turbocharged
Replace original Low Beam bulb
2013
Volkswagen
Jetta
Trendline Sedan 4-Door 2.0L 1984CC 121Cu. In. l4 GAS SOHC Naturally Aspirated
Replace original Low Beam bulb
2013
Volkswagen
Tiguan
Base Sport Utility 4-Door 1.4L 1390CC 85Cu. In. l4 GAS DOHC Turbocharged
2013
Volkswagen
Tiguan
Comfortline Sport Utility 4-Door 2.0L 1984CC 121Cu. In. l4 GAS DOHC Turbocharged
2013
Volkswagen
Tiguan
Highline Sport Utility 4-Door 2.0L 1984CC 121Cu. In. l4 GAS DOHC Turbocharged
2013
Volkswagen
Tiguan
Native Sport Utility 4-Door 2.0L 1984CC 121Cu. In. l4 GAS DOHC Turbocharged
2013
Volkswagen
Tiguan
S Sport Utility 4-Door 2.0L 1984CC 121Cu. In. l4 GAS DOHC Turbocharged
2013
Volkswagen
Tiguan
SE Sport Utility 4-Door 2.0L 1984CC 121Cu. In. l4 GAS DOHC Turbocharged
2013
Volkswagen
Tiguan
SEL Sport Utility 4-Door 2.0L 1984CC 121Cu. In. l4 GAS DOHC Turbocharged
2013
Volkswagen
Tiguan
Sport & Style Sport Utility 4-Door 1.4L 1390CC 85Cu. In. l4 GAS DOHC Turbocharged
2013
Volkswagen
Tiguan
Sport & Style Sport Utility 4-Door 2.0L 1984CC 121Cu. In. l4 GAS DOHC Turbocharged
2013
Volkswagen
Tiguan
Track & Fun Sport Utility 4-Door 2.0L 1984CC 121Cu. In. l4 GAS DOHC Turbocharged
2013
Volkswagen
Tiguan
Trendline Sport Utility 4-Door 2.0L 1984CC 121Cu. In. l4 GAS DOHC Turbocharged
2012
BMW
135i
Base Convertible 2-Door 3.0L 2979CC l6 GAS DOHC Turbocharged
2012
BMW
135i
Base Coupe 2-Door 3.0L 2979CC l6 GAS DOHC Turbocharged
2012
BMW
135i
M Sport Coupe 2-Door 3.0L 2979CC 182Cu. In. l6 GAS DOHC Turbocharged
2012
BMW
320i
Base Sedan 4-Door 2.0L 1997CC 122Cu. In. l4 GAS DOHC Turbocharged
2012
BMW
328i
Base Convertible 2-Door 2.0L 1997CC 122Cu. In. l4 GAS DOHC Turbocharged
2012
BMW
328i
Base Convertible 2-Door 3.0L 2996CC l6 GAS DOHC Naturally Aspirated
2012
BMW
328i
Base Coupe 2-Door 2.0L 1997CC 122Cu. In. l4 GAS DOHC Turbocharged
2012
BMW
328i
Base Coupe 2-Door 3.0L 2996CC l6 GAS DOHC Naturally Aspirated
2012
BMW
328i
Base Sedan 4-Door 2.0L 1997CC 122Cu. In. l4 GAS DOHC Turbocharged
2012
BMW
328i
Base Sedan 4-Door 3.0L 2996CC l6 GAS DOHC Naturally Aspirated
2012
BMW
328i
Base Wagon 4-Door 2.0L 1997CC 122Cu. In. l4 GAS DOHC Turbocharged
2012
BMW
328i
Base Wagon 4-Door 3.0L 2996CC l6 GAS DOHC Naturally Aspirated
2012
BMW
328i
Luxury Sedan 4-Door 2.0L 1997CC 122Cu. In. l4 GAS DOHC Turbocharged
2012
BMW
328i
Luxury Sedan 4-Door 3.0L 2979CC 182Cu. In. l6 GAS DOHC Turbocharged
2012
BMW
328i
Modern Sedan 4-Door 2.0L 1997CC 122Cu. In. l4 GAS DOHC Turbocharged
2012
BMW
328i
Modern Sedan 4-Door 3.0L 2979CC 182Cu. In. l6 GAS DOHC Turbocharged
2012
BMW
328i
Sport Sedan 4-Door 2.0L 1997CC 122Cu. In. l4 GAS DOHC Turbocharged
2012
BMW
328i
Sport Sedan 4-Door 3.0L 2979CC 182Cu. In. l6 GAS DOHC Turbocharged
2012
BMW
335i
Base Convertible 2-Door 3.0L 2979CC l6 GAS DOHC Turbocharged
2012
BMW
335i
Base Coupe 2-Door 3.0L 2979CC l6 GAS DOHC Turbocharged
2012
BMW
335i
Base Sedan 4-Door 3.0L 2979CC l6 GAS DOHC Turbocharged
2012
BMW
335i
Exclusive Convertible 2-Door 3.0L 2979CC 182Cu. In. l6 GAS DOHC Turbocharged
2012
BMW
335i
Exclusive Coupe 2-Door 3.0L 2979CC 182Cu. In. l6 GAS DOHC Turbocharged
2012
BMW
335i
Luxury Sedan 4-Door 3.0L 2979CC 182Cu. In. l6 GAS DOHC Turbocharged
2012
BMW
335i
M Sport Sedan 4-Door 3.0L 2979CC 182Cu. In. l6 GAS DOHC Turbocharged
2012
BMW
335i
Modern Sedan 4-Door 3.0L 2979CC 182Cu. In. l6 GAS DOHC Turbocharged
2012
BMW
335i
Sport Sedan 4-Door 3.0L 2979CC 182Cu. In. l6 GAS DOHC Turbocharged
2012
BMW
335i xDrive
Base Coupe 2-Door 3.0L 2979CC l6 GAS DOHC Turbocharged
2012
BMW
X1
sDrive20i Sport Utility 4-Door 2.0L 1997CC 122Cu. In. l4 GAS DOHC Turbocharged
2012
BMW
X1
xDrive28i M Sport Sport Utility 4-Door 2.0L 1997CC 122Cu. In. l4 GAS DOHC Turbocharged
2012
BMW
X1
xDrive28i M Sport Sport Utility 4-Door 3.0L 2996CC 183Cu. In. l6 GAS DOHC Naturally Aspirated
2012
BMW
X1
xDrive28i Sport Utility 4-Door 2.0L 1997CC 122Cu. In. l4 GAS DOHC Turbocharged
2012
BMW
X1
xDrive28i Sport Utility 4-Door 3.0L 2996CC 183Cu. In. l6 GAS DOHC Naturally Aspirated
2012
BMW
X1
xDrive28i Top Line Sport Utility 4-Door 2.0L 1997CC 122Cu. In. l4 GAS DOHC Turbocharged
2012
BMW
X3
xDrive28i Lujo Sport Utility 4-Door 3.0L 2996CC 183Cu. In. l6 GAS DOHC Naturally Aspirated
2012
BMW
X3
xDrive28i M Sport Sport Utility 4-Door 3.0L 2996CC 183Cu. In. l6 GAS DOHC Naturally Aspirated
2012
BMW
X3
xDrive28i Sport Utility 4-Door 3.0L 2979CC 182Cu. In. l6 GAS DOHC Turbocharged
2012
BMW
X3
xDrive28i Sport Utility 4-Door 3.0L 2996CC l6 GAS DOHC Naturally Aspirated
2012
BMW
X3
xDrive28i Top Line Sport Utility 4-Door 3.0L 2996CC 183Cu. In. l6 GAS DOHC Naturally Aspirated
2012
BMW
X3
xDrive35i M Sport Sport Utility 4-Door 3.0L 2979CC 182Cu. In. l6 GAS DOHC Turbocharged
2012
BMW
X3
xDrive35i Sport Utility 4-Door 3.0L 2979CC l6 GAS DOHC Turbocharged
2012
BMW
X5
M Sport Utility 4-Door 3.0L 2979CC 182Cu. In. l6 GAS DOHC Turbocharged
2012
BMW
X5
M Sport Utility 4-Door 4.4L 4395CC V8 GAS DOHC Turbocharged
2012
BMW
X5
xDrive30i Sport Utility 4-Door 3.0L 2979CC 182Cu. In. l6 GAS DOHC Turbocharged
2012
BMW
X5
xDrive30i Sport Utility 4-Door 4.4L 4395CC 268Cu. In. V8 GAS DOHC Turbocharged
2012
BMW
X5
xDrive35d Sport Utility 4-Door 3.0L 2993CC l6 DIESEL DOHC Turbocharged
2012
BMW
X5
xDrive35i Sport Utility 4-Door 3.0L 2979CC l6 GAS DOHC Turbocharged
2012
BMW
X5
xDrive35i Sport Utility 4-Door 4.4L 4395CC 268Cu. In. V8 GAS DOHC Turbocharged
2012
BMW
X5
xDrive50i Sport Utility 4-Door 4.4L 4395CC V8 GAS DOHC Turbocharged
2012
Chevrolet
Caprice
PPV Sedan 4-Door 3.6L 3564CC 217Cu. In. V6 FLEX DOHC Naturally Aspirated
2012
Chevrolet
Caprice
PPV Sedan 4-Door 6.0L 5967CC 364Cu. In. V8 FLEX OHV Naturally Aspirated
2012
Ford
Fusion
Hybrid Sedan 4-Door 2.5L 2488CC 152Cu. In. l4 ELECTRIC/GAS DOHC Naturally Aspirated
High Beam
2012
Ford
Fusion
S Sedan 4-Door 2.5L 2488CC 152Cu. In. l4 GAS DOHC Naturally Aspirated
High Beam
2012
Ford
Fusion
SE Sedan 4-Door 2.5L 2488CC 152Cu. In. l4 GAS DOHC Naturally Aspirated
High Beam
2012
Ford
Fusion
SE Sedan 4-Door 3.0L 2968CC 181Cu. In. V6 FLEX DOHC Naturally Aspirated
High Beam
2012
Ford
Fusion
SEL Sedan 4-Door 2.5L 2488CC 152Cu. In. l4 GAS DOHC Naturally Aspirated
High Beam
2012
Ford
Fusion
SEL Sedan 4-Door 3.0L 2968CC 181Cu. In. V6 FLEX DOHC Naturally Aspirated
High Beam
2012
Ford
Fusion
Sport Sedan 4-Door 3.5L 3496CC 213Cu. In. V6 GAS DOHC Naturally Aspirated
High Beam
2012
GMC
Acadia
Base Sport Utility 4-Door 3.6L 3564CC 217Cu. In. V6 GAS DOHC Naturally Aspirated
High Beam
2012
GMC
Acadia
Denali Sport Utility 4-Door 3.6L 3564CC 217Cu. In. V6 GAS DOHC Naturally Aspirated
2012
GMC
Acadia
SL Sport Utility 4-Door 3.6L 3564CC 217Cu. In. V6 GAS DOHC Naturally Aspirated
2012
GMC
Acadia
SLE Sport Utility 4-Door 3.6L 3564CC 217Cu. In. V6 GAS DOHC Naturally Aspirated
2012
GMC
Acadia
SLT Sport Utility 4-Door 3.6L 3564CC 217Cu. In. V6 GAS DOHC Naturally Aspirated
2012
Hyundai
Genesis
3.8 Sedan 4-Door 3.8L 3778CC V6 GAS DOHC Naturally Aspirated
2012
Hyundai
Genesis
4.6 Sedan 4-Door 4.6L 4627CC V8 GAS DOHC Naturally Aspirated
2012
Hyundai
Genesis
5.0 R-Spec Sedan 4-Door 5.0L 5038CC V8 GAS DOHC Naturally Aspirated
2012
Hyundai
Genesis
5.0 Sedan 4-Door 5.0L 5038CC V8 GAS DOHC Naturally Aspirated
2012
Hyundai
Santa Fe
GL Premium Sport Utility 4-Door 2.4L 2359CC l4 GAS DOHC Naturally Aspirated
Replace original High Beam bulb
2012
Hyundai
Santa Fe
GL Sport Sport Utility 4-Door 3.5L 3470CC V6 GAS DOHC Naturally Aspirated
Replace original High Beam bulb
2012
Hyundai
Santa Fe
GL Sport Utility 4-Door 2.4L 2359CC l4 GAS DOHC Naturally Aspirated
Replace original High Beam bulb
2012
Hyundai
Santa Fe
GL Sport Utility 4-Door 3.5L 3470CC V6 GAS DOHC Naturally Aspirated
Replace original High Beam bulb
2012
Hyundai
Santa Fe
GLS Sport Utility 4-Door 2.4L 2359CC l4 GAS DOHC Naturally Aspirated
Replace original High Beam bulb
2012
Hyundai
Santa Fe
GLS Sport Utility 4-Door 3.5L 3470CC V6 GAS DOHC Naturally Aspirated
Replace original High Beam bulb
2012
Hyundai
Santa Fe
Limited Sport Utility 4-Door 2.4L 2359CC l4 GAS DOHC Naturally Aspirated
Replace original High Beam bulb
2012
Hyundai
Santa Fe
Limited Sport Utility 4-Door 3.5L 3470CC V6 GAS DOHC Naturally Aspirated
Replace original High Beam bulb
2012
Hyundai
Santa Fe
SE Sport Utility 4-Door 3.5L 3470CC V6 GAS DOHC Naturally Aspirated
Replace original High Beam bulb
2012
Hyundai
Sonata
2.0T Limited Sedan 4-Door 2.0L 1998CC 122Cu. In. l4 GAS DOHC Turbocharged
2012
Hyundai
Sonata
2.0T Sedan 4-Door 2.0L 1998CC 122Cu. In. l4 GAS DOHC Turbocharged
2012
Hyundai
Sonata
GL Sedan 4-Door 2.4L 2359CC l4 GAS DOHC Naturally Aspirated
2012
Hyundai
Sonata
GLS Sedan 4-Door 2.4L 2359CC l4 GAS DOHC Naturally Aspirated
2012
Hyundai
Sonata
Hybrid Premium Sedan 4-Door 2.4L 2359CC l4 ELECTRIC/GAS DOHC Naturally Aspirated
2012
Hyundai
Sonata
Hybrid Sedan 4-Door 2.4L 2359CC l4 ELECTRIC/GAS DOHC Naturally Aspirated
2012
Hyundai
Sonata
Limited Sedan 4-Door 2.0L 1998CC 122Cu. In. l4 GAS DOHC Turbocharged
2012
Hyundai
Sonata
Limited Sedan 4-Door 2.4L 2359CC l4 GAS DOHC Naturally Aspirated
2012
Hyundai
Sonata
SE Sedan 4-Door 2.0L 1998CC 122Cu. In. l4 GAS DOHC Turbocharged
2012
Hyundai
Sonata
SE Sedan 4-Door 2.4L 2359CC l4 GAS DOHC Naturally Aspirated
2012
Mazda
6
GS Sedan 4-Door 2.5L 2488CC 152Cu. In. l4 GAS DOHC Naturally Aspirated
Low Beam
2012
Mazda
6
GT Sedan 4-Door 3.7L 3726CC 227Cu. In. V6 GAS DOHC Naturally Aspirated
Low Beam
2012
Mazda
6
i Sedan 4-Door 2.5L 2488CC 152Cu. In. l4 GAS DOHC Naturally Aspirated
Low Beam
2012
Mazda
6
S Sedan 4-Door 3.7L 3726CC 227Cu. In. V6 GAS DOHC Naturally Aspirated
Low Beam
2012
Mazda
CX-7
Grand Touring Sport Utility 4-Door 2.3L 2260CC l4 GAS DOHC Turbocharged
Low Beam
2012
Mazda
CX-7
GS Sport Utility 4-Door 2.3L 2260CC l4 GAS DOHC Turbocharged
Low Beam
2012
Mazda
CX-7
GT Sport Utility 4-Door 2.3L 2260CC l4 GAS DOHC Turbocharged
Low Beam
2012
Mazda
CX-7
GX Sport Utility 4-Door 2.5L 2488CC 152Cu. In. l4 GAS DOHC Naturally Aspirated
Low Beam
2012
Mazda
CX-7
Sport Sport Utility 4-Door 2.5L 2488CC 152Cu. In. l4 GAS DOHC Naturally Aspirated
Low Beam
2012
Mazda
CX-7
SV Sport Utility 4-Door 2.5L 2488CC 152Cu. In. l4 GAS DOHC Naturally Aspirated
Low Beam
2012
Mazda
CX-7
Touring Sport Utility 4-Door 2.3L 2260CC l4 GAS DOHC Turbocharged
Low Beam
2012
Mazda
CX-7
Touring Sport Utility 4-Door 2.5L 2488CC 152Cu. In. l4 GAS DOHC Naturally Aspirated
Low Beam
2012
Mazda
MX-5 Miata
Grand Touring Convertible 2-Door 2.0L 2000CC 122Cu. In. l4 GAS DOHC Naturally Aspirated
Low Beam
2012
Mazda
MX-5 Miata
GS Convertible 2-Door 2.0L 2000CC 122Cu. In. l4 GAS DOHC Naturally Aspirated
Low Beam
2012
Mazda
MX-5 Miata
GT Convertible 2-Door 2.0L 2000CC 122Cu. In. l4 GAS DOHC Naturally Aspirated
Low Beam
2012
Mazda
MX-5 Miata
GX Convertible 2-Door 2.0L 2000CC 122Cu. In. l4 GAS DOHC Naturally Aspirated
Low Beam
2012
Mazda
MX-5 Miata
Special Edition Convertible 2-Door 2.0L 2000CC 122Cu. In. l4 GAS DOHC Naturally Aspirated
Low Beam
2012
Mazda
MX-5 Miata
Sport Convertible 2-Door 2.0L 2000CC 122Cu. In. l4 GAS DOHC Naturally Aspirated
Low Beam
2012
Mazda
MX-5 Miata
Touring Convertible 2-Door 2.0L 2000CC 122Cu. In. l4 GAS DOHC Naturally Aspirated
Low Beam
2012
Mercedes-Benz
C300
4Matic Luxury Sedan 4-Door 3.0L 2996CC V6 GAS DOHC Naturally Aspirated
2012
Mercedes-Benz
C300
4Matic Sedan 4-Door 3.0L 2996CC V6 GAS DOHC Naturally Aspirated
2012
Mercedes-Benz
C300
4Matic Sport Sedan 4-Door 3.0L 2996CC V6 GAS DOHC Naturally Aspirated
2012
Mercedes-Benz
C350
4Matic Coupe 2-Door 3.5L 3498CC V6 GAS DOHC Naturally Aspirated
2012
Mercedes-Benz
C350
Base Coupe 2-Door 3.5L 3498CC V6 FLEX DOHC Naturally Aspirated
2012
Mercedes-Benz
C350
Base Coupe 2-Door 3.5L 3498CC V6 GAS DOHC Naturally Aspirated
2012
Mercedes-Benz
C350
Base Sedan 4-Door 3.5L 3498CC V6 GAS DOHC Naturally Aspirated
2012
Mercedes-Benz
C350
Sport Sedan 4-Door 3.5L 3498CC V6 FLEX DOHC Naturally Aspirated
2012
Mercedes-Benz
C350
Sport Sedan 4-Door 3.5L 3498CC V6 GAS DOHC Naturally Aspirated
2012
Subaru
Legacy
2.5GT Sedan 4-Door 2.5L 2458CC H4 GAS DOHC Turbocharged
2012
Subaru
Legacy
2.5i Limited Sedan 4-Door 2.5L 2458CC H4 GAS SOHC Naturally Aspirated
2012
Subaru
Legacy
2.5i Premium Sedan 4-Door 2.5L 2458CC H4 GAS SOHC Naturally Aspirated
2012
Subaru
Legacy
2.5i Sedan 4-Door 2.5L 2458CC H4 GAS SOHC Naturally Aspirated
2012
Subaru
Legacy
2.5i Touring Sedan 4-Door 2.5L 2458CC H4 GAS SOHC Naturally Aspirated
2012
Subaru
Legacy
3.6R Limited Sedan 4-Door 3.6L 3630CC H6 GAS DOHC Naturally Aspirated
2012
Subaru
Legacy
3.6R Premium Sedan 4-Door 3.6L 3630CC H6 GAS DOHC Naturally Aspirated
2012
Subaru
Legacy
3.6R Sedan 4-Door 3.6L 3630CC H6 GAS DOHC Naturally Aspirated
2012
Subaru
Legacy
GT Sedan 4-Door 2.5L 2458CC H4 GAS DOHC Turbocharged
2012
Subaru
Outback
2.5i Limited Wagon 4-Door 2.5L 2458CC H4 GAS SOHC Naturally Aspirated
2012
Subaru
Outback
2.5i Premium Wagon 4-Door 2.5L 2458CC H4 GAS SOHC Naturally Aspirated
2012
Subaru
Outback
2.5i Touring Wagon 4-Door 2.5L 2458CC H4 GAS SOHC Naturally Aspirated
2012
Subaru
Outback
2.5i Wagon 4-Door 2.5L 2458CC H4 GAS SOHC Naturally Aspirated
2012
Subaru
Outback
3.6R Limited Wagon 4-Door 3.6L 3630CC H6 GAS DOHC Naturally Aspirated
2012
Subaru
Outback
3.6R Premium Wagon 4-Door 3.6L 3630CC H6 GAS DOHC Naturally Aspirated
2012
Subaru
Outback
3.6R Wagon 4-Door 3.6L 3630CC H6 GAS DOHC Naturally Aspirated
2012
Subaru
Outback
Base Wagon 4-Door 3.6L 3630CC 222Cu. In. H6 GAS DOHC Naturally Aspirated
2012
Subaru
Tribeca
Base Sport Utility 4-Door 3.6L 3630CC H6 GAS DOHC Naturally Aspirated
2012
Subaru
Tribeca
Limited Sport Utility 4-Door 3.6L 3630CC H6 GAS DOHC Naturally Aspirated
2012
Subaru
Tribeca
Premier Sport Utility 4-Door 3.6L 3630CC H6 GAS DOHC Naturally Aspirated
2012
Subaru
Tribeca
Premium Sport Utility 4-Door 3.6L 3630CC H6 GAS DOHC Naturally Aspirated
2012
Subaru
Tribeca
Touring Sport Utility 4-Door 3.6L 3630CC H6 GAS DOHC Naturally Aspirated
2012
Volkswagen
Eos
Comfortline Convertible 2-Door 2.0L 1984CC 121Cu. In. l4 GAS DOHC Turbocharged
2012
Volkswagen
Eos
Executive Convertible 2-Door 2.0L 1984CC 121Cu. In. l4 GAS DOHC Turbocharged
2012
Volkswagen
Eos
Highline Convertible 2-Door 2.0L 1984CC 121Cu. In. l4 GAS DOHC Turbocharged
2012
Volkswagen
Eos
Komfort Convertible 2-Door 2.0L 1984CC 121Cu. In. l4 GAS DOHC Turbocharged
2012
Volkswagen
Eos
Lux Convertible 2-Door 2.0L 1984CC 121Cu. In. l4 GAS DOHC Turbocharged
2012
Volkswagen
Jetta
Active Sedan 4-Door 2.5L 2480CC 151Cu. In. l5 GAS DOHC Naturally Aspirated
Replace original Hi/Lo Beam bulb
2012
Volkswagen
Jetta
Comfortline Sedan 4-Door 2.5L 2480CC 151Cu. In. l5 GAS DOHC Naturally Aspirated
Replace original Hi/Lo Beam bulb
2012
Volkswagen
Jetta
Comfortline TDI Sedan 4-Door 2.0L 1968CC 120Cu. In. l4 DIESEL DOHC Turbocharged
Replace original Hi/Lo Beam bulb
2012
Volkswagen
Jetta
Comfortline TDI Wagon 4-Door 2.0L 1968CC 120Cu. In. l4 DIESEL DOHC Turbocharged
Replace original Hi/Lo Beam bulb
2012
Volkswagen
Jetta
Comfortline Wagon 4-Door 2.5L 2480CC 151Cu. In. l5 GAS DOHC Naturally Aspirated
Replace original Hi/Lo Beam bulb
2012
Volkswagen
Jetta
GLI Sedan 4-Door 2.0L 1984CC 121Cu. In. l4 GAS DOHC Turbocharged
Replace original Hi/Lo Beam bulb
2012
Volkswagen
Jetta
Highline Sedan 4-Door 2.5L 2480CC 151Cu. In. l5 GAS DOHC Naturally Aspirated
Replace original Hi/Lo Beam bulb
2012
Volkswagen
Jetta
Highline TDI Sedan 4-Door 2.0L 1968CC 120Cu. In. l4 DIESEL DOHC Turbocharged
Replace original Hi/Lo Beam bulb
2012
Volkswagen
Jetta
Highline TDI Wagon 4-Door 2.0L 1968CC 120Cu. In. l4 DIESEL DOHC Turbocharged
Replace original Hi/Lo Beam bulb
2012
Volkswagen
Jetta
Highline Wagon 4-Door 2.5L 2480CC 151Cu. In. l5 GAS DOHC Naturally Aspirated
Replace original Hi/Lo Beam bulb
2012
Volkswagen
Jetta
S Sedan 4-Door 2.0L 1984CC 121Cu. In. l4 GAS SOHC Naturally Aspirated
Replace original Hi/Lo Beam bulb
2012
Volkswagen
Jetta
S Sedan 4-Door 2.5L 2480CC 151Cu. In. l5 GAS DOHC Naturally Aspirated
Replace original Hi/Lo Beam bulb
2012
Volkswagen
Jetta
S Wagon 4-Door 2.0L 1984CC 121Cu. In. l4 GAS SOHC Naturally Aspirated
Replace original Hi/Lo Beam bulb
2012
Volkswagen
Jetta
S Wagon 4-Door 2.5L 2480CC 151Cu. In. l5 GAS DOHC Naturally Aspirated
Replace original Hi/Lo Beam bulb
2012
Volkswagen
Jetta
SE Sedan 4-Door 2.5L 2480CC 151Cu. In. l5 GAS DOHC Naturally Aspirated
Replace original Hi/Lo Beam bulb
2012
Volkswagen
Jetta
SE Wagon 4-Door 2.5L 2480CC 151Cu. In. l5 GAS DOHC Naturally Aspirated
Replace original Hi/Lo Beam bulb
2012
Volkswagen
Jetta
SEL Sedan 4-Door 2.5L 2480CC 151Cu. In. l5 GAS DOHC Naturally Aspirated
Replace original Hi/Lo Beam bulb
2012
Volkswagen
Jetta
Sport Sedan 4-Door 2.5L 2480CC 151Cu. In. l5 GAS DOHC Naturally Aspirated
Replace original Hi/Lo Beam bulb
2012
Volkswagen
Jetta
Sportline Sedan 4-Door 2.5L 2480CC 151Cu. In. l5 GAS DOHC Naturally Aspirated
Replace original Hi/Lo Beam bulb
2012
Volkswagen
Jetta
Sportline Wagon 4-Door 2.5L 2480CC 151Cu. In. l5 GAS DOHC Naturally Aspirated
Replace original Hi/Lo Beam bulb
2012
Volkswagen
Jetta
Style Sedan 4-Door 2.5L 2480CC 151Cu. In. l5 GAS DOHC Naturally Aspirated
Replace original Hi/Lo Beam bulb
2012
Volkswagen
Jetta
TDI Premium Sedan 4-Door 2.0L 1968CC 120Cu. In. l4 DIESEL DOHC Turbocharged
Replace original Hi/Lo Beam bulb
2012
Volkswagen
Jetta
TDI Sedan 4-Door 2.0L 1968CC 120Cu. In. l4 DIESEL DOHC Turbocharged
Replace original Hi/Lo Beam bulb
2012
Volkswagen
Jetta
TDI Sedan 4-Door 2.0L 1984CC 121Cu. In. l4 DIESEL DOHC Turbocharged
Replace original Hi/Lo Beam bulb
2012
Volkswagen
Jetta
TDI Wagon 4-Door 2.0L 1968CC 120Cu. In. l4 DIESEL DOHC Turbocharged
Replace original Hi/Lo Beam bulb
2012
Volkswagen
Jetta
Trendline Sedan 4-Door 2.0L 1984CC 121Cu. In. l4 GAS SOHC Naturally Aspirated
Replace original Hi/Lo Beam bulb
2012
Volkswagen
Jetta
Trendline Wagon 4-Door 2.0L 1984CC 121Cu. In. l4 GAS SOHC Naturally Aspirated
Replace original Hi/Lo Beam bulb
2012
Volkswagen
Passat
Base Sedan 4-Door 3.6L 3597CC 220Cu. In. V6 GAS DOHC Naturally Aspirated
2012
Volkswagen
Passat
Comfortline Sedan 4-Door 2.5L 2480CC 151Cu. In. l5 GAS DOHC Naturally Aspirated
2012
Volkswagen
Passat
Comfortline TDI Sedan 4-Door 2.0L 1968CC 120Cu. In. l4 DIESEL DOHC Turbocharged
2012
Volkswagen
Passat
Highline Sedan 4-Door 2.5L 2480CC 151Cu. In. l5 GAS DOHC Naturally Aspirated
2012
Volkswagen
Passat
Highline Sedan 4-Door 3.6L 3597CC 219Cu. In. V6 GAS DOHC Naturally Aspirated
2012
Volkswagen
Passat
Highline TDI Sedan 4-Door 2.0L 1968CC 120Cu. In. l4 DIESEL DOHC Turbocharged
2012
Volkswagen
Passat
S Sedan 4-Door 2.5L 2480CC 151Cu. In. l5 GAS DOHC Naturally Aspirated
2012
Volkswagen
Passat
SE Sedan 4-Door 2.5L 2480CC 151Cu. In. l5 GAS DOHC Naturally Aspirated
2012
Volkswagen
Passat
SE Sedan 4-Door 3.6L 3597CC 219Cu. In. V6 GAS DOHC Naturally Aspirated
2012
Volkswagen
Passat
SEL Premium Sedan 4-Door 2.5L 2480CC 151Cu. In. l5 GAS DOHC Naturally Aspirated
2012
Volkswagen
Passat
SEL Premium Sedan 4-Door 3.6L 3597CC 219Cu. In. V6 GAS DOHC Naturally Aspirated
2012
Volkswagen
Passat
SEL Sedan 4-Door 2.5L 2480CC 151Cu. In. l5 GAS DOHC Naturally Aspirated
2012
Volkswagen
Passat
Sportline Sedan 4-Door 2.5L 2480CC 151Cu. In. l5 GAS DOHC Naturally Aspirated
2012
Volkswagen
Passat
TDI SE Sedan 4-Door 2.0L 1968CC 120Cu. In. l4 DIESEL DOHC Turbocharged
2012
Volkswagen
Passat
TDI SEL Sedan 4-Door 2.0L 1968CC 120Cu. In. l4 DIESEL DOHC Turbocharged
2012
Volkswagen
Passat
Trendline Sedan 4-Door 2.5L 2480CC 151Cu. In. l5 GAS DOHC Naturally Aspirated
2012
Volkswagen
Passat
Trendline Sedan 4-Door 3.6L 3597CC 219Cu. In. V6 GAS DOHC Naturally Aspirated
2012
Volkswagen
Passat
Trendline TDI Sedan 4-Door 2.0L 1968CC 120Cu. In. l4 DIESEL DOHC Turbocharged
2012
Volkswagen
Tiguan
Comfortline Sport Utility 4-Door 2.0L 1984CC 121Cu. In. l4 GAS DOHC Turbocharged
2012
Volkswagen
Tiguan
Highline Sport Utility 4-Door 2.0L 1984CC 121Cu. In. l4 GAS DOHC Turbocharged
2012
Volkswagen
Tiguan
Native Sport Utility 4-Door 2.0L 1984CC 121Cu. In. l4 GAS DOHC Turbocharged
2012
Volkswagen
Tiguan
S Sport Utility 4-Door 2.0L 1984CC 121Cu. In. l4 GAS DOHC Turbocharged
2012
Volkswagen
Tiguan
SE Sport Utility 4-Door 2.0L 1984CC 121Cu. In. l4 GAS DOHC Turbocharged
2012
Volkswagen
Tiguan
SEL Sport Utility 4-Door 2.0L 1984CC 121Cu. In. l4 GAS DOHC Turbocharged
2012
Volkswagen
Tiguan
Sport & Style Sport Utility 4-Door 2.0L 1984CC 121Cu. In. l4 GAS DOHC Turbocharged
2012
Volkswagen
Tiguan
Track & Fun Sport Utility 4-Door 2.0L 1984CC 121Cu. In. l4 GAS DOHC Turbocharged
2012
Volkswagen
Tiguan
Trendline Sport Utility 4-Door 2.0L 1984CC 121Cu. In. l4 GAS DOHC Turbocharged
2011
BMW
135i
Base Convertible 2-Door 3.0L 2979CC l6 GAS DOHC Turbocharged
2011
BMW
135i
Base Coupe 2-Door 3.0L 2979CC l6 GAS DOHC Turbocharged
2011
BMW
328i
Base Convertible 2-Door 3.0L 2996CC l6 GAS DOHC Naturally Aspirated
2011
BMW
328i
Base Coupe 2-Door 3.0L 2996CC l6 GAS DOHC Naturally Aspirated
2011
BMW
328i
Base Sedan 4-Door 3.0L 2996CC l6 GAS DOHC Naturally Aspirated
2011
BMW
328i
Base Wagon 4-Door 3.0L 2996CC l6 GAS DOHC Naturally Aspirated
2011
BMW
335i
Base Convertible 2-Door 3.0L 2979CC l6 GAS DOHC Turbocharged
2011
BMW
335i
Base Coupe 2-Door 3.0L 2979CC l6 GAS DOHC Turbocharged
2011
BMW
335i
Base Sedan 4-Door 3.0L 2979CC l6 GAS DOHC Turbocharged
2011
BMW
335i xDrive
Base Coupe 2-Door 3.0L 2979CC l6 GAS DOHC Turbocharged
2011
BMW
335i xDrive
Base Sedan 4-Door 3.0L 2979CC l6 GAS DOHC Turbocharged
2011
BMW
X3
3.0si Sport Utility 4-Door 3.0L 2996CC 183Cu. In. l6 GAS DOHC Naturally Aspirated
2011
BMW
X3
30i M Sport Sport Utility 4-Door 3.0L 2996CC 183Cu. In. l6 GAS DOHC Naturally Aspirated
2011
BMW
X3
xDrive28i Sport Utility 4-Door 3.0L 2996CC l6 GAS DOHC Naturally Aspirated
2011
BMW
X3
xDrive35i Sport Utility 4-Door 3.0L 2979CC l6 GAS DOHC Turbocharged
2011
BMW
X5
M Sport Utility 4-Door 3.0L 2979CC 182Cu. In. l6 GAS DOHC Naturally Aspirated
2011
BMW
X5
M Sport Utility 4-Door 4.4L 4395CC V8 GAS DOHC Turbocharged
2011
BMW
X5
xDrive30i Sport Utility 4-Door 3.0L 2979CC 182Cu. In. l6 GAS DOHC Naturally Aspirated
2011
BMW
X5
xDrive30i Sport Utility 4-Door 4.4L 4395CC 268Cu. In. V8 GAS DOHC Turbocharged
2011
BMW
X5
xDrive35d Sport Utility 4-Door 3.0L 2993CC l6 DIESEL DOHC Turbocharged
2011
BMW
X5
xDrive35i Sport Utility 4-Door 3.0L 2979CC 182Cu. In. l6 GAS DOHC Naturally Aspirated
2011
BMW
X5
xDrive35i Sport Utility 4-Door 3.0L 2979CC l6 GAS DOHC Turbocharged
2011
BMW
X5
xDrive35i Sport Utility 4-Door 4.4L 4395CC 268Cu. In. V8 GAS DOHC Turbocharged
2011
BMW
X5
xDrive50i Sport Utility 4-Door 4.4L 4395CC V8 GAS DOHC Turbocharged
2011
Chevrolet
Caprice
PPV Sedan 4-Door 6.0L 5967CC 364Cu. In. V8 FLEX OHV Naturally Aspirated
2011
Ford
Fusion
Hybrid Sedan 4-Door 2.5L 2488CC 152Cu. In. l4 ELECTRIC/GAS DOHC Naturally Aspirated
High Beam
2011
Ford
Fusion
S Sedan 4-Door 2.5L 2488CC 152Cu. In. l4 GAS DOHC Naturally Aspirated
High Beam
2011
Ford
Fusion
SE Sedan 4-Door 2.5L 2488CC 152Cu. In. l4 GAS DOHC Naturally Aspirated
High Beam
2011
Ford
Fusion
SE Sedan 4-Door 3.0L 2968CC 181Cu. In. V6 FLEX DOHC Naturally Aspirated
High Beam
2011
Ford
Fusion
SEL Sedan 4-Door 2.5L 2488CC 152Cu. In. l4 GAS DOHC Naturally Aspirated
High Beam
2011
Ford
Fusion
SEL Sedan 4-Door 3.0L 2968CC 181Cu. In. V6 FLEX DOHC Naturally Aspirated
High Beam
2011
Ford
Fusion
Sport Sedan 4-Door 3.5L 3496CC 213Cu. In. V6 GAS DOHC Naturally Aspirated
High Beam
2011
GMC
Acadia
Base Sport Utility 4-Door 3.6L 3564CC 217Cu. In. V6 GAS DOHC Naturally Aspirated
High Beam
2011
GMC
Acadia
Denali Sport Utility 4-Door 3.6L 3564CC 217Cu. In. V6 GAS DOHC Naturally Aspirated
2011
GMC
Acadia
SL Sport Utility 4-Door 3.6L 3564CC 217Cu. In. V6 GAS DOHC Naturally Aspirated
2011
GMC
Acadia
SLE Sport Utility 4-Door 3.6L 3564CC 217Cu. In. V6 GAS DOHC Naturally Aspirated
2011
GMC
Acadia
SLT Sport Utility 4-Door 3.6L 3564CC 217Cu. In. V6 GAS DOHC Naturally Aspirated
2011
Hyundai
Azera
GLS Sedan 4-Door 3.3L 3342CC V6 GAS DOHC Naturally Aspirated
2011
Hyundai
Azera
Limited Sedan 4-Door 3.8L 3778CC V6 GAS DOHC Naturally Aspirated
2011
Hyundai
Genesis
3.8 Sedan 4-Door 3.8L 3778CC V6 GAS DOHC Naturally Aspirated
2011
Hyundai
Genesis
4.6 Sedan 4-Door 4.6L 4627CC V8 GAS DOHC Naturally Aspirated
2011
Hyundai
Santa Fe
GL Premium Sport Utility 4-Door 2.4L 2359CC l4 GAS DOHC Naturally Aspirated
Replace original High Beam bulb