New Auxiliary Radiator Cooling Fan Assembly fit BMW E46 325 330 64546988913
| | |
| --- | --- |
| Brand/Part #: | TOPAZ TOPT1207022 |
| Location: | Phoenix, Arizona, US |
| Ship To Locations: | US - FREE SHIPPING |
store HOME

ABOUT US

LOCAL PICKUP

WARRANTY

EASY RETURNS

FAST SHIPPING

CONTACT US
New Auxiliary Radiator Cooling Fan Assembly fit BMW E46 325 330 64546988913
ABOUT THIS ITEM:
OE NO.: 64546905076
INTERCHANGE PART NUMBERS: 64546905076, 64546988913, BM3020100, 64 54 6 905 076, 64 54 6 988 913
OTHER PART NUMBERS: 64546988913
QUANTITY PER PACKAGE: 1
This part may also be known as: Radiator Cooling Fan
FITS THE FOLLOWING:2001-2005 BMW 320i Base Sedan 4-Door
2000-2000 BMW 323Ci Base Convertible 2-Door
2000-2000 BMW 323Ci Base Coupe 2-Door
1998-1999 BMW 323i Base Convertible 2-Door
1998-2001 BMW 323i Base Sedan 4-Door
2000-2000 BMW 323i Base Wagon 4-Door
1998-1999 BMW 323is Base Coupe 2-Door
1999-2000 BMW 323ti Base Hatchback 2-Door
2001-2005 BMW 325Ci Base Convertible 2-Door
2001-2005 BMW 325Ci Base Coupe 2-Door
2001-2005 BMW 325i Base Sedan 4-Door
2001-2005 BMW 325i Base Wagon 4-Door
2001-2005 BMW 325xi Base Sedan 4-Door
2001-2005 BMW 325xi Base Wagon 4-Door
2000-2000 BMW 328Ci Base Coupe 2-Door
1998-1999 BMW 328i Base Convertible 2-Door
1998-2000 BMW 328i Base Sedan 4-Door
1998-1999 BMW 328is Base Coupe 2-Door
2001-2005 BMW 330Ci Base Convertible 2-Door
2001-2005 BMW 330Ci Base Coupe 2-Door
2005-2005 BMW 330Ci M Convertible 2-Door
2005-2005 BMW 330Ci M Coupe 2-Door
2001-2005 BMW 330i Base Sedan 4-Door
2005-2005 BMW 330i M Sedan 4-Door
2001-2002 BMW 330xi Base Sedan 4-Door
2004-2005 BMW 330xi Base Sedan 4-Door
Please BE AWARE that the vehicle compatibility list on eBay may not be 100% accurate. However the OE number provided in our listing is. If you are not certain about compatibility of the parts you wish to purchase, send us your VIN. Match the result with the OE number we have in the listing and that would be the Best way to guarantee fitment.
For international buyer with right-hand drive vehicle, please pay extra caution while choosing your parts and purchase at your own risk.
Please remember to wear protective gear when handling and/or installing any auto part.
LOCAL PICKUP
We keep stock in both Phoenix, AZ and Memphis, TN. You are welcome to pickup from our warehouses.
Please contact us prior to picking up so that we may prepare your order.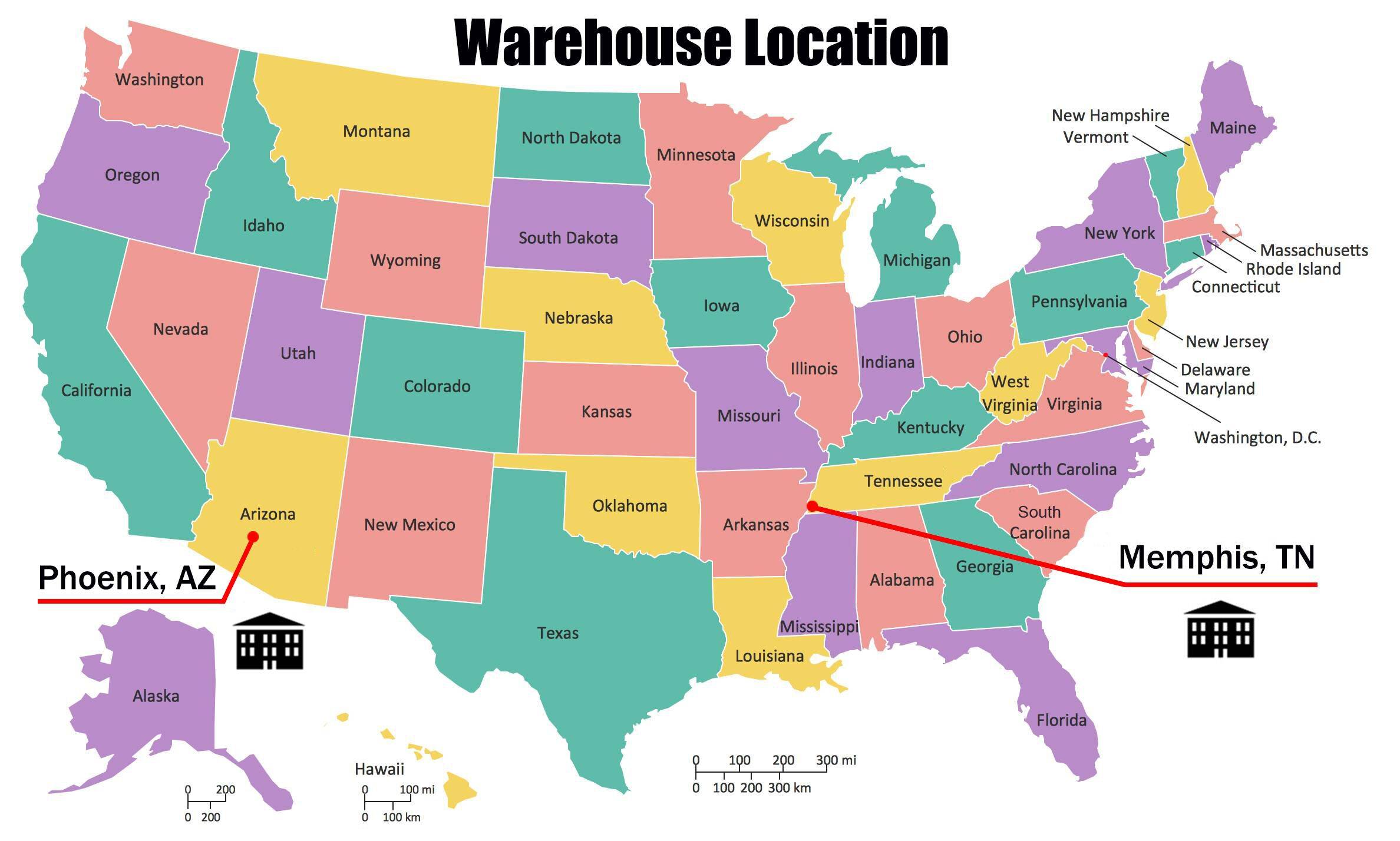 WARRANTY
This item is covered by our 12 months unlimited mileage warranty.
Any customer may use the same outlets to facilitate a return or warranty claim. Any item must be returned within 30 days of the original purchase for refund; item(s) retaining a warranty may be returned beyond 30 days but within the remaining warranty period. Returns that are not subject to warranty may accrue a restocking fee and should be returned at the customers cost.
Bapmic Auto Parts Inc. reserves the right to request proof of purchase and mechanical failure in the event of any warranty claim; any returns or claims that violate Ebay's Online Return policies will be reported. Bapmic Auto Parts Inc. holds no responsibility or liability for additional repairs, damages (punitive or non-punitive), loss of time, or any other extraneous circumstances created by a purchase made from said party."
EASY RETURNS
We understand that sometimes you need to make a return or an exchange. All we ask is you send it back in the same condition it was received - new and un-used.
If the product you receive is not the one you ordered, please take photos of any visible part numbers of visual reference and contact us directly; photos must be CLEAR and have the part numbers VISIBLE. Logistical claims must be filed within 30 days of received the product; exchanges in these cases will be handled promptly and at?no cost to the customer.
In order to process a return or exchange, please call us or send us a message through eBay and we will be happy to assist you immediately.
However,any return that is NOT defective or NOT received in error, is the responsibility of the customer. We DO NOT cover any shipping costs and/or additional fees associated with the transaction.
FAST SHIPPING
We only ship to US mainland 48 states and worldwide via ebay international shipping program. We don't offer direct international shipping. Consult us if you live in Hawaii, Alaska or Virgin Islands. Also we don't ship to any APO/FPO/PO BOX address. We offer FedEx Ground or Home delivery in optional which can make it faster, charge additional shipping fee.
Delivery is any day from 1-4 business days (Monday through Friday, excluding weekends and holidays)
ABOUT US
We are a Auto aftermaket Parts Team with over 20 years' experiences in the automotive business. Running all the dealer cataloging systems, we can provide the service, information, and EXACT fitments you need to make your buying experience with us easy and painless!
Our passion for auto parts, and drive to provide EXEMPLARY Customer Servive, set us apart from the competition.
CONTACT US
We are open Monday to Friday 8am to 5pm Mountain Standard Time, and Saturday 9am to 1pm MST. Our friendly staff are available during these hours. Please feel free to call us, or send us a message via eBay.
We aim for complete customer satisfaction and repeat business; we will be more than happy to help you feel 100% comfortable with your purchase.

Returns Accepted: Returns Accepted
Item must be returned within: 30 Days
Refund will be given as: Money back or exchange (buyer's choice)
Return shipping will be paid by: Buyer
Brand: TOPAZ
Manufacturer Part Number: TOPT1207022
Interchange Part Number: 64546905076
Other Part Number: 64546988913
Warranty: 1 year
Fitment Type: Direct Replacement
Placement on Vehicle: Front
EAN: 6941024907231
SKU: TOPT1207022
New Auxiliary Radiator Cooling Fan Assembly fit BMW E46 325 330 64546988913 fits on the following vehicles. This is for your reference only, please check your auto manual to make sure it fits.
YEAR
MAKE
MODEL
TRIM
NOTES
2005
BMW
320i
Base Sedan 4-Door 2.2L 2171CC 132Cu. In. l6 GAS DOHC Naturally Aspirated
2005
BMW
325Ci
Base Convertible 2-Door 2.5L 2494CC 152Cu. In. l6 GAS DOHC Naturally Aspirated
2005
BMW
325Ci
Base Coupe 2-Door 2.5L 2494CC 152Cu. In. l6 GAS DOHC Naturally Aspirated
2005
BMW
325i
Base Sedan 4-Door 2.5L 2494CC 152Cu. In. l6 GAS DOHC Naturally Aspirated
2005
BMW
325i
Base Wagon 4-Door 2.5L 2494CC 152Cu. In. l6 GAS DOHC Naturally Aspirated
2005
BMW
325xi
Base Sedan 4-Door 2.5L 2494CC 152Cu. In. l6 GAS DOHC Naturally Aspirated
2005
BMW
325xi
Base Wagon 4-Door 2.5L 2494CC 152Cu. In. l6 GAS DOHC Naturally Aspirated
2005
BMW
330Ci
Base Convertible 2-Door 3.0L 2979CC l6 GAS DOHC Naturally Aspirated
2005
BMW
330Ci
Base Coupe 2-Door 3.0L 2979CC l6 GAS DOHC Naturally Aspirated
2005
BMW
330Ci
M Convertible 2-Door 3.0L 2979CC l6 GAS DOHC Naturally Aspirated
2005
BMW
330Ci
M Coupe 2-Door 3.0L 2979CC l6 GAS DOHC Naturally Aspirated
2005
BMW
330i
Base Sedan 4-Door 3.0L 2979CC l6 GAS DOHC Naturally Aspirated
2005
BMW
330i
M Sedan 4-Door 3.0L 2979CC l6 GAS DOHC Naturally Aspirated
2005
BMW
330xi
Base Sedan 4-Door 3.0L 2979CC l6 GAS DOHC Naturally Aspirated
2004
BMW
320i
Base Sedan 4-Door 2.2L 2171CC 132Cu. In. l6 GAS DOHC Naturally Aspirated
2004
BMW
325Ci
Base Convertible 2-Door 2.5L 2494CC 152Cu. In. l6 GAS DOHC Naturally Aspirated
2004
BMW
325Ci
Base Coupe 2-Door 2.5L 2494CC 152Cu. In. l6 GAS DOHC Naturally Aspirated
2004
BMW
325i
Base Sedan 4-Door 2.5L 2494CC 152Cu. In. l6 GAS DOHC Naturally Aspirated
2004
BMW
325i
Base Wagon 4-Door 2.5L 2494CC 152Cu. In. l6 GAS DOHC Naturally Aspirated
2004
BMW
325xi
Base Sedan 4-Door 2.5L 2494CC 152Cu. In. l6 GAS DOHC Naturally Aspirated
2004
BMW
325xi
Base Wagon 4-Door 2.5L 2494CC 152Cu. In. l6 GAS DOHC Naturally Aspirated
2004
BMW
330Ci
Base Convertible 2-Door 3.0L 2979CC l6 GAS DOHC Naturally Aspirated
2004
BMW
330Ci
Base Coupe 2-Door 3.0L 2979CC l6 GAS DOHC Naturally Aspirated
2004
BMW
330i
Base Sedan 4-Door 3.0L 2979CC l6 GAS DOHC Naturally Aspirated
2004
BMW
330xi
Base Sedan 4-Door 3.0L 2979CC l6 GAS DOHC Naturally Aspirated
2003
BMW
320i
Base Sedan 4-Door 2.2L 2171CC 132Cu. In. l6 GAS DOHC Naturally Aspirated
2003
BMW
325Ci
Base Convertible 2-Door 2.5L 2494CC 152Cu. In. l6 GAS DOHC Naturally Aspirated
2003
BMW
325Ci
Base Coupe 2-Door 2.5L 2494CC 152Cu. In. l6 GAS DOHC Naturally Aspirated
2003
BMW
325i
Base Sedan 4-Door 2.5L 2494CC 152Cu. In. l6 GAS DOHC Naturally Aspirated
2003
BMW
325i
Base Wagon 4-Door 2.5L 2494CC 152Cu. In. l6 GAS DOHC Naturally Aspirated
2003
BMW
325xi
Base Sedan 4-Door 2.5L 2494CC 152Cu. In. l6 GAS DOHC Naturally Aspirated
2003
BMW
325xi
Base Wagon 4-Door 2.5L 2494CC 152Cu. In. l6 GAS DOHC Naturally Aspirated
2003
BMW
330Ci
Base Convertible 2-Door 3.0L 2979CC l6 GAS DOHC Naturally Aspirated
2003
BMW
330Ci
Base Coupe 2-Door 3.0L 2979CC l6 GAS DOHC Naturally Aspirated
2003
BMW
330i
Base Sedan 4-Door 3.0L 2979CC l6 GAS DOHC Naturally Aspirated
2002
BMW
320i
Base Sedan 4-Door 2.2L 2171CC 132Cu. In. l6 GAS DOHC Naturally Aspirated
2002
BMW
325Ci
Base Convertible 2-Door 2.5L 2494CC 152Cu. In. l6 GAS DOHC Naturally Aspirated
2002
BMW
325Ci
Base Coupe 2-Door 2.5L 2494CC 152Cu. In. l6 GAS DOHC Naturally Aspirated
2002
BMW
325i
Base Sedan 4-Door 2.5L 2494CC 152Cu. In. l6 GAS DOHC Naturally Aspirated
2002
BMW
325i
Base Wagon 4-Door 2.5L 2494CC 152Cu. In. l6 GAS DOHC Naturally Aspirated
2002
BMW
325xi
Base Sedan 4-Door 2.5L 2494CC 152Cu. In. l6 GAS DOHC Naturally Aspirated
2002
BMW
325xi
Base Wagon 4-Door 2.5L 2494CC 152Cu. In. l6 GAS DOHC Naturally Aspirated
2002
BMW
330Ci
Base Convertible 2-Door 3.0L 2979CC l6 GAS DOHC Naturally Aspirated
2002
BMW
330Ci
Base Coupe 2-Door 3.0L 2979CC l6 GAS DOHC Naturally Aspirated
2002
BMW
330i
Base Sedan 4-Door 3.0L 2979CC l6 GAS DOHC Naturally Aspirated
2002
BMW
330xi
Base Sedan 4-Door 3.0L 2979CC l6 GAS DOHC Naturally Aspirated
2001
BMW
320i
Base Sedan 4-Door 2.2L 2171CC 132Cu. In. l6 GAS DOHC Naturally Aspirated
2001
BMW
323i
Base Sedan 4-Door 2.5L 2494CC 152Cu. In. l6 GAS DOHC Naturally Aspirated
2001
BMW
325Ci
Base Convertible 2-Door 2.5L 2494CC 152Cu. In. l6 GAS DOHC Naturally Aspirated
2001
BMW
325Ci
Base Coupe 2-Door 2.5L 2494CC 152Cu. In. l6 GAS DOHC Naturally Aspirated
2001
BMW
325i
Base Sedan 4-Door 2.5L 2494CC 152Cu. In. l6 GAS DOHC Naturally Aspirated
2001
BMW
325i
Base Wagon 4-Door 2.5L 2494CC 152Cu. In. l6 GAS DOHC Naturally Aspirated
2001
BMW
325xi
Base Sedan 4-Door 2.5L 2494CC 152Cu. In. l6 GAS DOHC Naturally Aspirated
2001
BMW
325xi
Base Wagon 4-Door 2.5L 2494CC 152Cu. In. l6 GAS DOHC Naturally Aspirated
2001
BMW
330Ci
Base Convertible 2-Door 3.0L 2979CC l6 GAS DOHC Naturally Aspirated
2001
BMW
330Ci
Base Coupe 2-Door 3.0L 2979CC l6 GAS DOHC Naturally Aspirated
2001
BMW
330i
Base Sedan 4-Door 3.0L 2979CC l6 GAS DOHC Naturally Aspirated
2001
BMW
330xi
Base Sedan 4-Door 3.0L 2979CC l6 GAS DOHC Naturally Aspirated
2000
BMW
323Ci
Base Convertible 2-Door 2.5L 2494CC 152Cu. In. l6 GAS DOHC Naturally Aspirated
2000
BMW
323Ci
Base Coupe 2-Door 2.5L 2494CC 152Cu. In. l6 GAS DOHC Naturally Aspirated
2000
BMW
323i
Base Sedan 4-Door 2.5L 2494CC 152Cu. In. l6 GAS DOHC Naturally Aspirated
2000
BMW
323i
Base Wagon 4-Door 2.5L 2494CC 152Cu. In. l6 GAS DOHC Naturally Aspirated
2000
BMW
323ti
Base Hatchback 2-Door 2.5L 2494CC 152Cu. In. l6 GAS DOHC Naturally Aspirated
2000
BMW
328Ci
Base Coupe 2-Door 2.8L 2793CC l6 GAS DOHC Naturally Aspirated
2000
BMW
328i
Base Sedan 4-Door 2.8L 2793CC l6 GAS DOHC Naturally Aspirated
1999
BMW
323i
Base Convertible 2-Door 2.5L 2494CC 152Cu. In. l6 GAS DOHC Naturally Aspirated
1999
BMW
323i
Base Sedan 4-Door 2.5L 2494CC 152Cu. In. l6 GAS DOHC Naturally Aspirated
1999
BMW
323is
Base Coupe 2-Door 2.5L 2494CC 152Cu. In. l6 GAS DOHC Naturally Aspirated
1999
BMW
323ti
Base Hatchback 2-Door 2.5L 2494CC 152Cu. In. l6 GAS DOHC Naturally Aspirated
1999
BMW
328i
Base Convertible 2-Door 2.8L 2793CC l6 GAS DOHC Naturally Aspirated
1999
BMW
328i
Base Sedan 4-Door 2.8L 2793CC l6 GAS DOHC Naturally Aspirated
1999
BMW
328is
Base Coupe 2-Door 2.8L 2793CC l6 GAS DOHC Naturally Aspirated
1998
BMW
323i
Base Convertible 2-Door 2.5L 2494CC 152Cu. In. l6 GAS DOHC Naturally Aspirated
1998
BMW
323i
Base Sedan 4-Door 2.5L 2494CC 152Cu. In. l6 GAS DOHC Naturally Aspirated
1998
BMW
323is
Base Coupe 2-Door 2.5L 2494CC 152Cu. In. l6 GAS DOHC Naturally Aspirated
1998
BMW
328i
Base Convertible 2-Door 2.8L 2793CC l6 GAS DOHC Naturally Aspirated
1998
BMW
328i
Base Sedan 4-Door 2.8L 2793CC l6 GAS DOHC Naturally Aspirated
1998
BMW
328is
Base Coupe 2-Door 2.8L 2793CC l6 GAS DOHC Naturally Aspirated