WIX 58603 Transmission Filter Kit
WIX 58603 Fast Free Shipping Multiple US Locations
| | |
| --- | --- |
| Brand/Part #: | WIX WIX58603 |
| Location: | Miami, Florida, US |
| Ship To Locations: | US - FREE SHIPPING |
WIX 58603 Transmission Filter Kit
WIX 58603 Transmission Filter Kit




SPECIFICATIONS:
California Proposition 65: WARNING: Cancer and Reproductive Harm - www.P65Warnings.ca.gov
Class: W
Duty Type: LD
Inner Diameter Top: Closed
OEM Interchange: T724, T724, TF134, TF15067, TF181, TF271, TF283, TF301
Style: Automatic Transmission Filter
This item may interchange to the following part numbers from other brands. This is provided for reference only and does not guarantee that the part your are buying is identical to the part numbers from the brands listed below. To confirm that this part fits your vehicle, enter your vehicles Year, Make, Model, Trim and Engine in the Compatibility Table.
ALLOMATIC 58603
ALLOMATIC 58603
ALLOMATIC 58603
ALLOMATIC 58603
ATP 58603
ATP 58603
AUTO EXTRA GKI 58603
AUTOPART INTERNATIONAL 58603
BALDWIN 58603
BIG A TRANSMISSION 58603
CARQUEST TRANSMISSIONS 58603
DEFENSE 58603
FRAM 58603
GENERAL MOTORS 58603
HERITAGE 58603
KRALINATOR 58603
LUBERFINER 58603
MIGHTY 58603
PARTSMASTER GKI 58603
PIONEER 58603
PIONEER 58603
PRONTO 58603
PUREPRO 58603
PUROLATOR 58603
SEALED POWER 58603
SERVICE CHAMP 58603
SPX FILTRAN 58603
TOYOTA 58603
TOYOTA 58603
WIX 58603
Automatic transmission filters feature design and construction that ensure no unfiltered fluid can bypass the application specific filtration media. Lock seamed and sealed assemblies and application specific sealing components ensure complete filtration. WIX transmission filter kits include sealing gaskets specifially designed for use with today's sophisticated transmission fluids


Additional Specifications:

Inner Diameter Top: Closed


Micron (Micro): 0.00


Capacity(grams) (g): 0.00


Class: W


Duty Type: LD


Style: Automatic Transmission Filter






This part generally fits Lexus, Toyota, Volvo vehicles & includes models such as 240, 960, Land Cruiser, LS400, S90, SC300, SC400, Supra, V90 with the trims of Base Coupe 2-Door, Base Sedan 4-Door, Base Sport Utility 4-Door, Base Wagon 4-Door, Twin Turbo Hatchback 2-Door . The engine types may include 2.3L 2316CC l4 GAS SOHC Naturally Aspirated, 2.9L 2917CC l6 GAS DOHC Naturally Aspirated, 2.9L 2922CC l6 GAS DOHC Naturally Aspirated, 3.0L 2997CC l6 GAS DOHC Naturally Aspirated, 3.0L 2997CC l6 GAS DOHC Turbocharged, 4.0L 3967CC V8 GAS DOHC Naturally Aspirated, 4.0L 3969CC V8 GAS DOHC Naturally Aspirated, 4.5L 4477CC l6 GAS DOHC Naturally Aspirated. This part fits vehicles made in the following years 1990, 1991, 1992, 1993, 1994, 1995, 1996, 1997, 1998.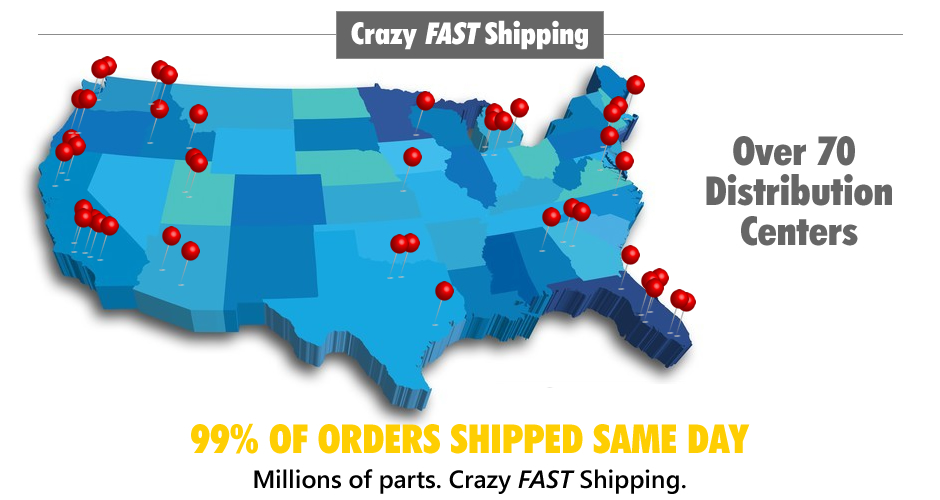 We carry performance and replacement parts, along with every consumer item you'll ever need. Take advantage of our huge distribution network in the United States and Canada, we're able to ship direct to you, so we can get your order into your hands faster than the competition. Our goal is to exceed your expectations. And we've built a system to do just that.

With the industry's largest selection of consumer, performance and classic parts, information-rich website, world-class customers service and crazy-fast shipping, PartsHawk has become a new and easier way to purchase any auto part online. And we guarantee it.

Our company combines hard-core drag racers and auto enthusiasts with tech-savvy engineers and developers — all car lovers — to create a webstore that gives you an unmatched shopping experience — and we deliver it fast. Very fast. Unlike traditional brick-and-mortar retail outlets, our inventory isn't limited to what we can pack into a storefront or what a counter clerk may be able to find. While they can only offer you hundreds of items, you're just a few clicks away from millions of parts when you shop PartsHawk.com — all in stock and ready to ship. And since we don't own any of those expensive stores, we can offer our parts for less, and that saves you money on every part, every day. A better shopping experience, for every product for every car, whenever you order.

SHIPPING POLICY
RETURN POLICY

99% of orders placed by 2pm Eastern Standard time will be shipped same day
All orders are immediately sent to our distribution centers which may impact your ability to cancel the order once it's placed
Orders are routed to the closest distribution center to you and shipped the quickest method. Our average delivery time is less than 2 days
Orders over $200.00 may be shipped signatured required at no additional cost to you. We recommend shipping to a location where someone will be there to receive the package

PartsHawk stands behind every item we sell. Occasionally, there may be an issue with your item or your order and we will do our best to ensure you are 100% satisfied. We offer a 60 day exchange or refund policy on all orders. Within 60 days or receipt of your order you may request a return for either an exchange or a refund. All product returns must be in the original packaging, have not been used, installed or damaged due to improper installation. All parts, hardware, documents and instructions must be included in the returns. PartsHawk will also support the manufacture's warranty for all item during the warranty period offered by the manufacturer.
Carriers and Ship Methods: We ship most packages to the contiguous 48 states using USPS, UPS or FedEx. Upon shipping we determine the closest distribution center to you and the quickest method.
Note: We do not accept returns for Car Computers, Performance tuners or Vehicle Programmers. If the product is defective we will exchange the unit for the exact item. No new returns on these products.
Large Parcel Items: For large items (bumpers, side steps, bed covers, etc.), these may be shipped through a truck delivery service. If you are having issues tracking your package please contact us so we can assist you.
Return Check List

Original packaging
PartsHawk RMA (return merchandise authorization) form
All accessories & hardware
Any documents and instructions
GLOBAL SHIPPING PROGRAM

How does shipping work?

Placing an order outside the US is easy! In fact, eBay handles the entire transaction for you once we have shipped the product to their warehouse in Kentucky. Once the order has shipped you will receive a tracking number from our warehouse to Kentucky and then another tracking number from Kentucky to you.

Additional Charges and Fees

Additional shipping, duties and taxes will be calculated by eBay during check out.

Outside the US? Don't worry,

PartsHawk is currently shipping to over 100 countries

Check the

Shipping and Payments

section above to see if this item can be shipped to you.
What if my order shows shipped but the package is not moving?

At times there is a delay in the carrier's tracking for updates. Please allow up to 24 hours for your tracking to update. If you still do not see any movement, please contact our Customer Service Department and we will be happy to assist.

What if the tracking number is not working after 24 hours?

Depending on the size of your item, it could be shipped with a truck carrier and will require you to be present at time of delivery. Please feel free to reach out to us and we will provide additional details.

Do I have to be there to sign for my package?

If your order is over $250 there is a possibility it was shipped with a signature required option. The easiest way to check is to locate the tracking number for your order and open on the carrier's website. There is no additional cost to you for this service.

What if I am not available when the carrier tries to deliver?

If there is no response when the package arrives, the driver may leave the package nearest to the street or make a second delivery attempt on the next business day. Please check your tracking info as it will let you know the next steps for delivery attempt.

I have special delivery instructions (i.e. Leave by back door, leave with neighbor, place in the planter on the left of my garage, etc.)

We recommend leaving a note for the carrier on the door nearest to the street as we do not have a way to communicate those requests for you.

Can I pickup my part/order from your warehouse?

Sorry, we do not offer the pickup in warehouse option as our warehouses do not have public access.

How can I get a copy of my receipt or invoice?

Click on the "My eBay" menu on the top right
Find your order in your purchase history
If you paid using PayPal click "View PayPal transaction," If you paid using a credit card click on "View order details" and a new page will open up
Click on "printer friendly page" right above the shipping address
Your eBay invoice will appear and you can print or save it from your browser

How do I know if this part will fit my vehicle?

Check the vehicle compatibility guide above or just reach out to us.
---
Thank You For Shopping
We accept the following payment methods

PayPal, Visa, Mastercard, American Express, Discover

Returns Accepted: Returns Accepted
Item must be returned within: 60 Days
Refund will be given as: Money Back
Return policy details:
Return shipping will be paid by: Buyer
Brand: WIX
Manufacturer Part Number: 58603
Interchange Part Number: 18018
Other Part Number: T724, T724, TF134, TF15067, TF181, TF271, TF283, TF301
Country/Region of Manufacture: Taiwan, Province of China
UPC: 00765809586031
SKU: WIX58603
WIX 58603 Transmission Filter Kit fits on the following vehicles. This is for your reference only, please check your auto manual to make sure it fits.
YEAR
MAKE
MODEL
TRIM
NOTES
1998
Lexus
LS400
Base Sedan 4-Door 4.0L 3969CC V8 GAS DOHC Naturally Aspirated
Engine Bore Inch = 3.44 Engine Stroke Inch = 3.25
1998
Toyota
Supra
Twin Turbo Hatchback 2-Door 3.0L 2997CC l6 GAS DOHC Turbocharged
Engine Bore Inch = 3.39 Engine Stroke Inch = 3.39
1998
Volvo
S90
Base Sedan 4-Door 2.9L 2917CC l6 GAS DOHC Naturally Aspirated
Engine Bore Inch = 3.27 Engine Stroke Inch = 3.54
1998
Volvo
V90
Base Wagon 4-Door 2.9L 2917CC l6 GAS DOHC Naturally Aspirated
Engine Bore Inch = 3.27 Engine Stroke Inch = 3.54
1997
Lexus
LS400
Base Sedan 4-Door 4.0L 3969CC V8 GAS DOHC Naturally Aspirated
Engine Bore Inch = 3.44 Engine Stroke Inch = 3.25
1997
Lexus
SC300
Base Coupe 2-Door 3.0L 2997CC l6 GAS DOHC Naturally Aspirated
Engine Bore Inch = 3.39 Engine Stroke Inch = 3.39
1997
Lexus
SC400
Base Coupe 2-Door 4.0L 3969CC V8 GAS DOHC Naturally Aspirated
Engine Bore Inch = 3.44 Engine Stroke Inch = 3.25 Transmission Mfr Code = A340E
1997
Toyota
Supra
Twin Turbo Hatchback 2-Door 3.0L 2997CC l6 GAS DOHC Turbocharged
Engine Bore Inch = 3.39 Engine Stroke Inch = 3.39
1997
Volvo
V90
Base Wagon 4-Door 2.9L 2917CC l6 GAS DOHC Naturally Aspirated
Engine Bore Inch = 3.27 Engine Stroke Inch = 3.54
1996
Lexus
LS400
Base Sedan 4-Door 4.0L 3969CC V8 GAS DOHC Naturally Aspirated
Engine Bore Inch = 3.44 Engine Stroke Inch = 3.25
1996
Lexus
SC400
Base Coupe 2-Door 4.0L 3969CC V8 GAS DOHC Naturally Aspirated
Engine Bore Inch = 3.44 Engine Stroke Inch = 3.25 Transmission Mfr Code = A340E
1996
Toyota
Supra
Twin Turbo Hatchback 2-Door 3.0L 2997CC l6 GAS DOHC Turbocharged
Engine Bore Inch = 3.39 Engine Stroke Inch = 3.39
1996
Volvo
960
Base Sedan 4-Door 2.9L 2922CC l6 GAS DOHC Naturally Aspirated
Engine Bore Inch = 3.27 Engine Stroke Inch = 3.54
1996
Volvo
960
Base Wagon 4-Door 2.9L 2922CC l6 GAS DOHC Naturally Aspirated
Engine Bore Inch = 3.27 Engine Stroke Inch = 3.54
1995
Lexus
LS400
Base Sedan 4-Door 4.0L 3969CC V8 GAS DOHC Naturally Aspirated
Engine Bore Inch = 3.44 Engine Stroke Inch = 3.25
1995
Lexus
SC400
Base Coupe 2-Door 4.0L 3969CC V8 GAS DOHC Naturally Aspirated
Engine Bore Inch = 3.44 Engine Stroke Inch = 3.25
1995
Toyota
Supra
Twin Turbo Hatchback 2-Door 3.0L 2997CC l6 GAS DOHC Turbocharged
Engine Bore Inch = 3.39 Engine Stroke Inch = 3.39
1995
Volvo
960
Base Sedan 4-Door 2.9L 2922CC l6 GAS DOHC Naturally Aspirated
Engine Bore Inch = 3.27 Engine Stroke Inch = 3.54
1995
Volvo
960
Base Wagon 4-Door 2.9L 2922CC l6 GAS DOHC Naturally Aspirated
Engine Bore Inch = 3.27 Engine Stroke Inch = 3.54
1994
Lexus
LS400
Base Sedan 4-Door 4.0L 3969CC V8 GAS DOHC Naturally Aspirated
Engine Bore Inch = 3.44 Engine Stroke Inch = 3.25
1994
Lexus
SC400
Base Coupe 2-Door 4.0L 3969CC V8 GAS DOHC Naturally Aspirated
Engine Bore Inch = 3.44 Engine Stroke Inch = 3.25
1994
Toyota
Land Cruiser
Base Sport Utility 4-Door 4.5L 4477CC l6 GAS DOHC Naturally Aspirated
Engine Bore Inch = 3.94 Engine Stroke Inch = 3.74
1994
Toyota
Supra
Twin Turbo Hatchback 2-Door 3.0L 2997CC l6 GAS DOHC Turbocharged
Engine Bore Inch = 3.39 Engine Stroke Inch = 3.39
1994
Volvo
960
Base Sedan 4-Door 2.9L 2922CC l6 GAS DOHC Naturally Aspirated
Engine Bore Inch = 3.27 Engine Stroke Inch = 3.54
1994
Volvo
960
Base Wagon 4-Door 2.9L 2922CC l6 GAS DOHC Naturally Aspirated
Engine Bore Inch = 3.27 Engine Stroke Inch = 3.54
1993
Lexus
LS400
Base Sedan 4-Door 4.0L 3969CC V8 GAS DOHC Naturally Aspirated
Engine Bore Inch = 3.44 Engine Stroke Inch = 3.25
1993
Lexus
SC400
Base Coupe 2-Door 4.0L 3969CC V8 GAS DOHC Naturally Aspirated
Engine Bore Inch = 3.44 Engine Stroke Inch = 3.25
1993
Toyota
Land Cruiser
Base Sport Utility 4-Door 4.5L 4477CC l6 GAS DOHC Naturally Aspirated
Engine Bore Inch = 3.94 Engine Stroke Inch = 3.74
1993
Volvo
240
Base Sedan 4-Door 2.3L 2316CC l4 GAS SOHC Naturally Aspirated
Engine Bore Inch = 3.78 Engine Stroke Inch = 3.15
1993
Volvo
240
Base Wagon 4-Door 2.3L 2316CC l4 GAS SOHC Naturally Aspirated
Engine Bore Inch = 3.78 Engine Stroke Inch = 3.15
1993
Volvo
960
Base Sedan 4-Door 2.9L 2922CC l6 GAS DOHC Naturally Aspirated
Engine Bore Inch = 3.27 Engine Stroke Inch = 3.54
1993
Volvo
960
Base Wagon 4-Door 2.9L 2922CC l6 GAS DOHC Naturally Aspirated
Engine Bore Inch = 3.27 Engine Stroke Inch = 3.54
1992
Lexus
LS400
Base Sedan 4-Door 4.0L 3969CC V8 GAS DOHC Naturally Aspirated
Engine Bore Inch = 3.44 Engine Stroke Inch = 3.25
1992
Lexus
SC400
Base Coupe 2-Door 4.0L 3969CC V8 GAS DOHC Naturally Aspirated
Engine Bore Inch = 3.44 Engine Stroke Inch = 3.25
1991
Lexus
LS400
Base Sedan 4-Door 4.0L 3969CC V8 GAS DOHC Naturally Aspirated
Engine Bore Inch = 3.44 Engine Stroke Inch = 3.25
1990
Lexus
LS400
Base Sedan 4-Door 4.0L 3969CC V8 GAS DOHC Naturally Aspirated
Engine Bore Inch = 3.44 Engine Stroke Inch = 3.25